If you're someone who enjoys the freedom and thrill of travelling on two wheels, then Italy is probably one of the best places to experience by motorcycle. There are almost no flat areas in the country which means that there are plenty of those beautifully twisty roads that bikers adore, and rocky mountains, gentle hills and untamed oceans are all within a few miles of each other. Throw in relatively decent weather and food to die for, and Italy is a biker's paradise!
Travelling by motorcycle in Italy is not for the faint-hearted, but is definitely something that should be on your bucket list. So here are five things you need to know before setting off on your adventure through the land where pizza as we know and love it was born.
Italian drivers can be arrogant and aggressive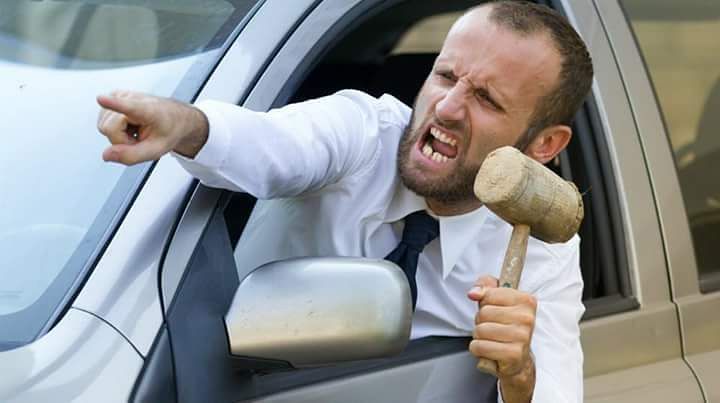 Italy is home to extremely aggressive drivers who pay little or no attention to the etiquette of road travel, never mind actual laws. You need to be able to confidently stake your claim to your little piece of road, and not get nervous every time an arrogant driver passes too close or seems to be trying to kiss your back tire at high speed!
If you're on an adventure bike and you're not sure your dual sport tires can handle sharp mountain curves at speed, then it's best to move over and leave the impatient drivers behind you plenty of space to overtake.  Italians are actually very good drivers, and it's unlikely you'll end up in an accident if you're paying attention and leave yourself time to react safely.
Major towns are not big bike friendly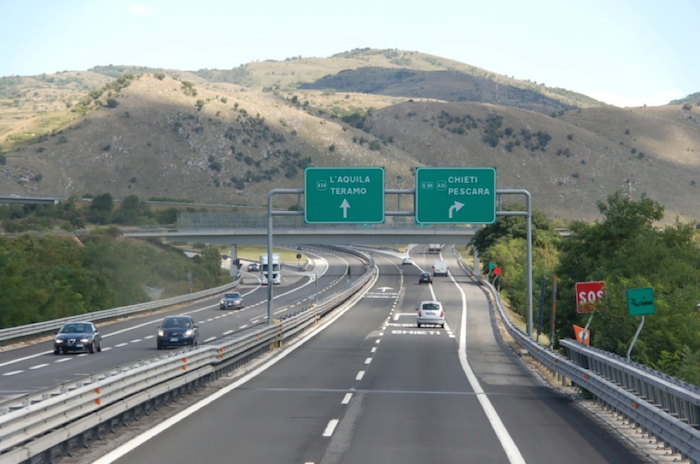 With narrow cobbled streets, haphazardly parked cars and delivery vehicles rushing everywhere, travelling in major towns can be a nightmare – especially if you're on a bigger bike that is not so manoeuvrable. Not to mention the annoying scooters and mopeds ridden by people with little or no experience on two wheels (or four) but still ignoring every traffic rule there is.
The winding country roads are where real motorcycles rule, but sometimes you may want to use the Autostrada to quickly get to the next town on your tour. Just remember to keep an eye on the lowest speed limits for each lane, pass on the left and STAY OUT of the yellow lanes at toll booths unless you have hired a Telepass.
The weather can be unpredictable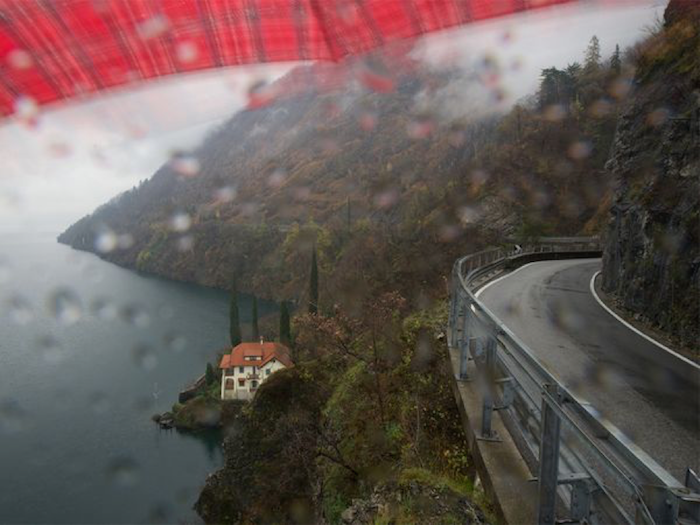 While the climate in Italy is almost perfect, the weather is completely unpredictable. What starts out as a beautifully sunny day can suddenly turn to rain, and some of the most pleasant days can start out overcast and dreary. And you'd be foolish to rely on local weather reports because the only weather they ever seem to be right about is yesterdays!
So even if you have a motorcycle jacket and trousers that are waterproof, make sure that you always have a rain suit handy. It is also a very good idea to invest in some waterproof motorcycle boots because there is nothing worse than cold, wet toes.
Getting fuel is not always a guarantee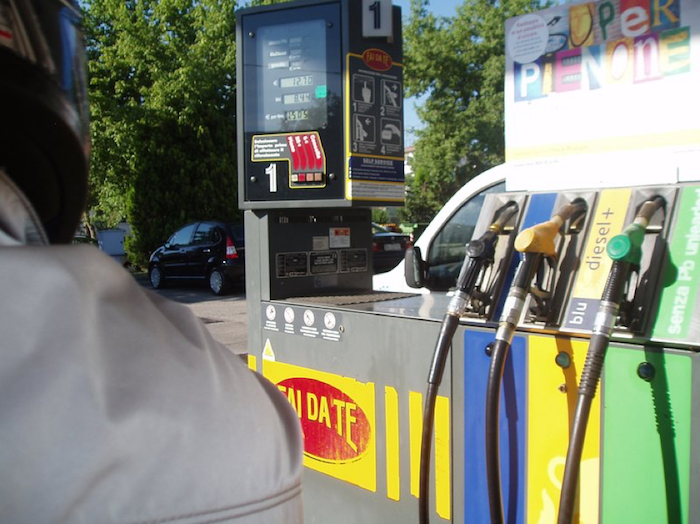 Because not all fuel stations are open 24/7, especially in smaller towns, it is best to always keep a healthy reserve. If your bike has roughly a 20 litre or 5-gallon tank, then fill up every 250km/150 miles or so, and more often if your tank is smaller. Petrol stations will always have their opening times clearly displayed, and also show the addresses of the nearest open garages.
Most fuel stations (and anywhere else that you need to pay for something) take chipped credit cards, but there may be times where you will only be able to pay cash. So make sure that you have enough on hand in case this happens. Getting unleaded fuel is generally not a problem, but remember that petrol is called 'benzene', and natural gas is called 'gaz'.
You can get traffic fines in Italy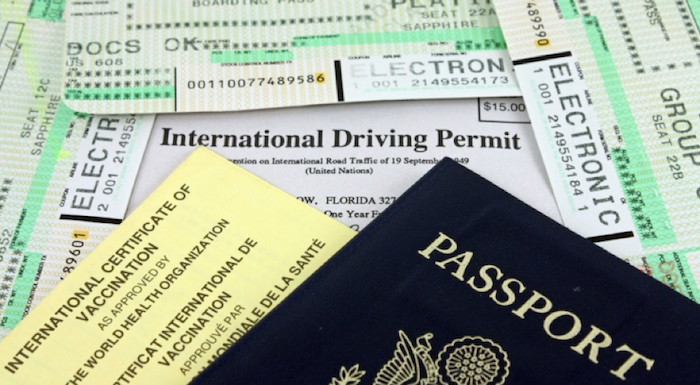 While there was a time when you could pretty much travel at any speed and get away with it, Italy has caught onto the fact that fines are a pretty good source of income – especially in smaller towns! So watch out for cameras and make sure you can easily get to the documents you may need if you get pulled over by cops.
Wearing a helmet is compulsory for anyone on two wheels, and you may only carry a passenger if the registration of the motorcycle you are riding specifically states this. Motorcycles can be impounded for up to three months, so don't even take a chance on this!
The travel documents every motorcyclist should carry:
·Your international driving permit
·Your driver's license (it must show you are licensed for the cc of the bike you are currently riding)
·Your proof of insurance (you must have third party cover at the least)
·Your proof of ID, which is your passport if you're a tourist
·Proof of vehicle ownership (if you have hired/borrowed a motorcycle then proof of hire or a letter from the registered owner is also necessary)
It is a good idea to always have copies of any contact details you may need while you're travelling in case you run into trouble of any kind. Another thing that you should always have when travelling by motorcycle is any information that emergency services may need if you are in an accident. This includes multiple ICE contacts, your medical insurance info, the medication you're taking and your blood type.
Who's writing?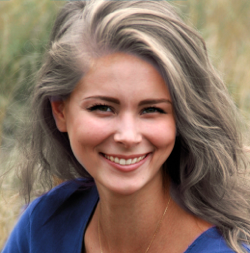 Laura Knight has been a motorcycle rider for the past 10 years. She has built up an incredible passion for travelling by motorbike and always wishes to contribute to the motorcyclist and traveller community. This is the reason why she created MotorManner.com, where she turns her passion into useful and interesting information for motorcyclists and travel lovers.
Visit her blog to read more articles about motorcycle travelling, gear reviews and helpful tips!