With the UK banning the sale of petrol motorcycles from 2035, new start-ups face a remarkable opportunity to shape the future of biking.
One such company is BR-E, a British manufacturer based just a stone's throw from the ABR offices. It's looking to develop a range of electric adventure bikes 'designed for bikers, by bikers,' and its first effort will be the Spark, an electric trail bike aimed at avid greenlaners.
Pictured above is the first prototype of that bike, and here's where you come in. BR-E is looking for British bikers to be part of its journey, and have a say on everything from bike designs to future models in the range.
So, what's it all about and how can you get involved?
The Spark prototype electric trail bike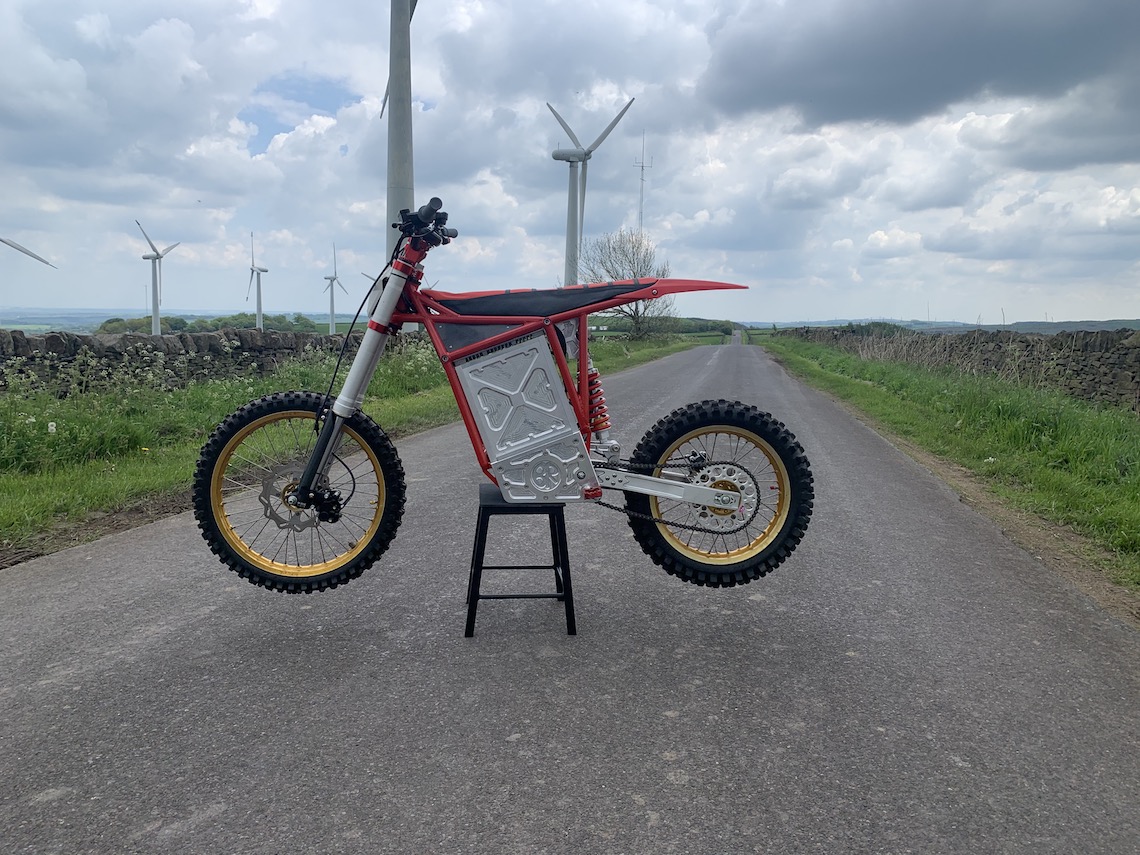 When we say a stone's throw from ABR HQ, we're not exaggerating. Co-founder Nigel is based in Stratford-upon-Avon, where they've been developing the Spark with help from the engineering departments at a number of British universities.
So far the team has produced a prototype, giving us an indication of what the Spark will look like when it's out on a trail near you in 2022.
The bike looks well suited to life in the rough stuff, with a flat bench seat, long-travel suspension, and knobbly tyres. And, while we'll have to wait for full specs to be released for the exact weight, it looks minimalistic and sleek, ready for trail rides.
It will also be fully road-legal and capable of reaching speeds of 60mph. With that in mind, we reckon it could be the electric bike of choice for Sunday morning blasts and after work trail rides, rather than a mile-munching round-the-world adventure.
When will it be available
The BR-E Spark will be available to buy in 2022 for £10,250, but the brand is currently running a crowdfunding campaign, offering early adopters massive discounts on their bike by investing and joining the Spark's journey at this early stage.
BR-E says even the smallest donation of £10 or £20 will allow backers to become part of the wider advisory team, joining in on virtual meetings to discuss future plans and designs for the future.
To find out more about the Spark, head to BR-E's website. And to find out more about the crowdfunding campaign and potential savings, head to the crowdfunding page.