Italian brand Hevik has launched a new three-layer touring trouser designed to offer comfort and protection no matter what climate you find yourself in on a long-distance journey.
Introduced to compliment the Namib jacket, the Terrain trousers share the same three-layer characteristics and offer versatility thanks to their easy-to-remove layering.
The trousers feature a breathable membrane (W-Strider) and thermal lining, both of which are removable, and also offer protection against the wind and rain.
When being used in summer, they can be stripped down to be cooler and feature front airvents.
Constructed from polyester and nylon, protection is provided courtesy of CE-approved knee protectors and increased reinforcements in the hip area.
Comfort is improved thanks to fold panels on the knees for ease of movement, while there is also stretch fabric on the inside of the trouser legs and wide adjustments at the bottom with triple-strap closure.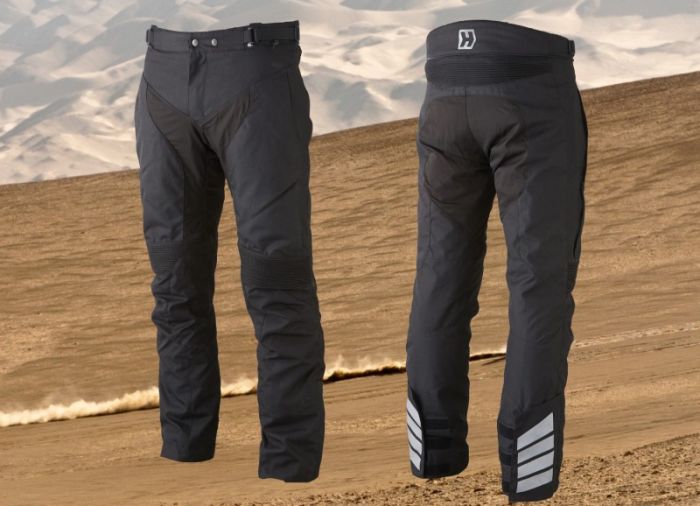 Storage space is taken care of by two large front pockets while reflective detailing helps with visibility. The trousers can also be fastened to the jacket via a zip.
Sizing ranges from XS to 3XL and the garment has a recommended retail price of £187.42. For more information head to www.hevik.co.uk.