The new case, called the TRK52N, will be part of Givi's existing Trekker range and at 52 litres it's the largest piece of luggage in their collection.
Givi hopes that the TRK52N, which will retail at £252.44, will be 'the ideal solution for those who inevitably need to carry big luggage on their motorcycle trip' and it's likely to be of particular interest to those of us who tour two-up as the huge capacity allows plenty of room for storing two helmets.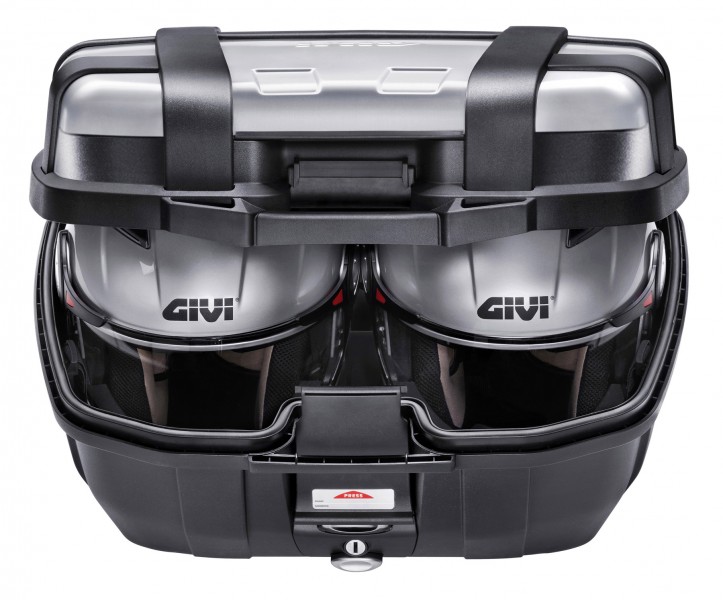 Ease of use is also going to be a big selling point for the TRK52N as it makes use of Givi's patented 'Monokey' system, a design which allows riders to open and detach the case from the fixing plate with just one key.
As well as the Monokey system, the case also makes use of two latches inside the lid which enable the case to switch from a side-loader to a top-loader, meaning you can also use it as a pannier, a very big pannier.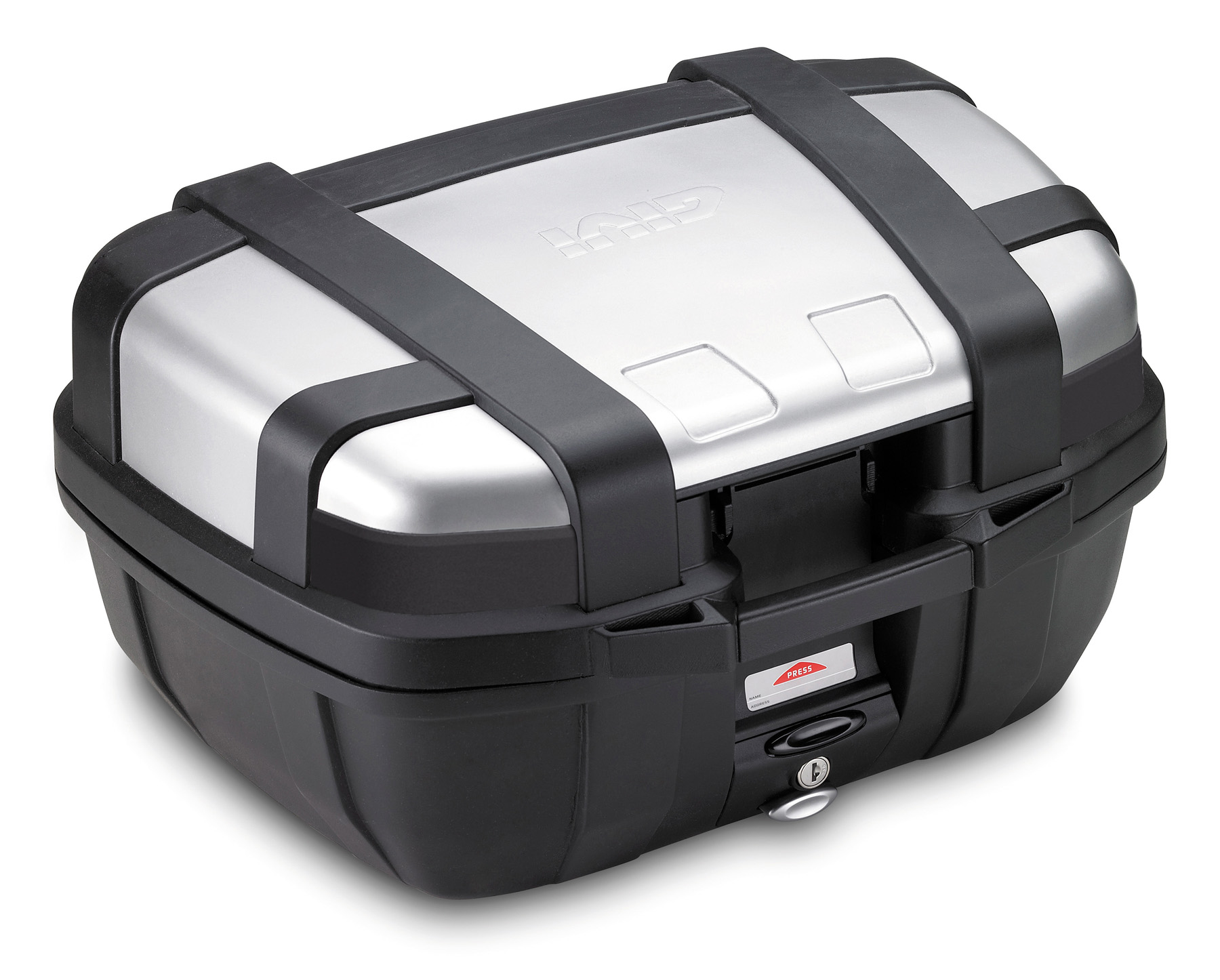 In terms of durability the TRK 52 is reinforced with glass fibres to give it a higher structural rigidity and an anodised aluminium cover helps protect the box from the elements.
The TRK52N Trekker is available for purchase now and you'll be looking at prices of around £252.44