---
Spain 2019. TET and Vibraction Trans Pyrenees route. I crossed this bridge for the first time two years ago. At that time there were no railings, just a 6" kerb.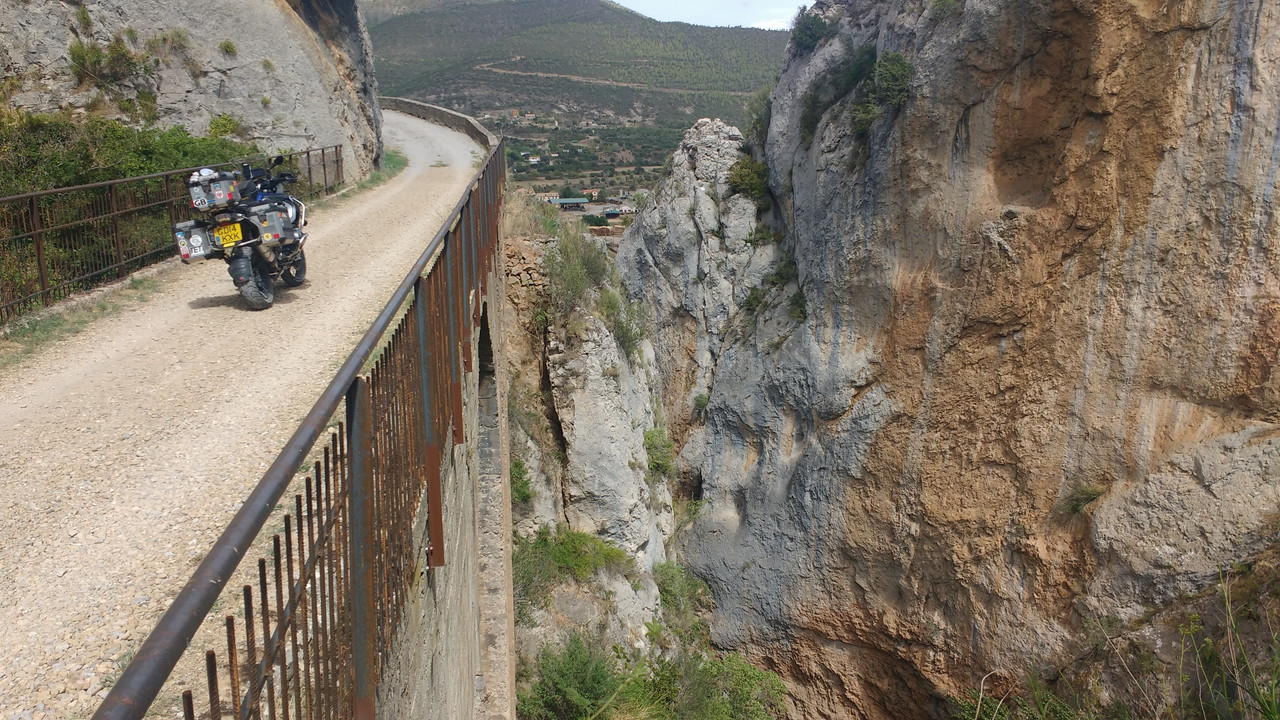 Just along for the ride.
R1200GSA. CCM450. Moto Guzzi LeMans II.
---
---
---
Posts: 2042
Joined: Sat Oct 18, 2014 2:12 pm
Location: On the road somewhere.
Has thanked: 187 times
Been thanked: 541 times
I read the other day that the bridges are covered to protect the wood from the weather. Apparently it can virtually double the life span.
I assume that that refers to the bridge deck.
I do like a bridge, but there's something extra special about a covered one. Maybe because we don't seem to have them in Europe.
---
---
Posts: 2742
Joined: Sun Mar 11, 2012 10:41 pm
Has thanked: 135 times
Been thanked: 196 times
Earlier today. With a nice view from the top of the bridge
Attachments

20191108_154051.jpg (534.54 KiB) Viewed 102 times

20191108_154221.jpg (288.6 KiB) Viewed 102 times
---
---
Who is online
Users browsing this forum: No registered users and 19 guests