---
Posts: 118
Joined: Fri Sep 03, 2010 3:47 pm
When filtering becareful not to knock down out of 'tin box' people
---
No matter how cold it gets I'll always find a way to keep hands warm :laugh:
NO, not 'lady products' as a friend said. Stick on boot warmers from the Trespass shop :laugh:
Looking forward to the snow B)
"The trails of the world be countless, and most of the trails be tried.

You tread on the heels of many, till you come where the ways divide.

And one lies safe in the sunlight, and the other is dreary and wan, Yet you look aslant at the Lone Trail, and the Lone Trail lures you on....

....Bid good-bye to sweetheart, bid goodbye to friend, The Lone Trail, the Lone Trail, follow to the end.

Tarry not, and fear not, chosen of the true;

Lover of the Lone Trail, The Lone Trail waits for you"
---
---
Tyrant68 wrote:No matter how cold it gets I'll always find a way to keep hands warm :laugh:

NO, not 'lady products' as a friend said. Stick on boot warmers from the Trespass shop :laugh:

Looking forward to the snow B)
Love those pictures Tyrant! A lovely scenic winter rideout
---
North Wales Saturday with manchester trf

---
Posts: 118
Joined: Fri Sep 03, 2010 3:47 pm
---
---
---
Warm summer days B)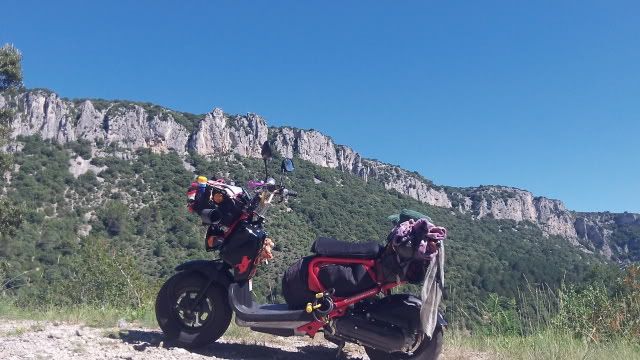 ---
Who is online
Users browsing this forum: rockdodger and 34 guests