Hi all
I mentioned in this thread that we'd be doing a return trip to Vietnam this year, and so we are. Rather than try and keep several trip reports up to date along with Facebook etc I set up a blog (linky below) in advance. I've tried to get it rolling with some useful prep info for now, but while we're away I'll endeavour to update it at the end of each day. It would be great if any of you followed the trip, and comments are always welcome.

http://nambusters.blogspot.co.uk/
In a nutshell, we'll be heading north/north east from Hanoi up to the border with China, taking in the incredible Ban Gioc waterfall, then heading across the south east extremity of the Himalayas over several days. One of the roads we'll take in is the Ma Pi Leng Pass: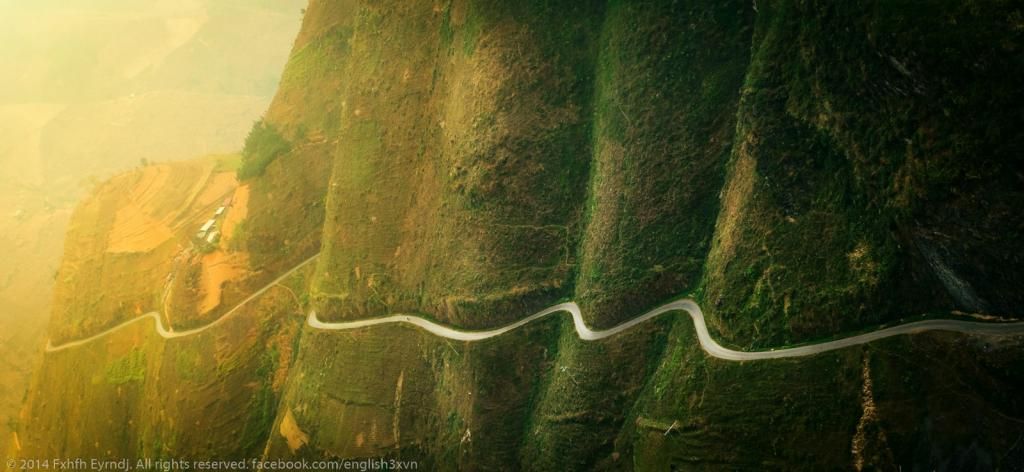 But in general there will be a lot of riding at altitude, mountains and scenery.
This year we're ditching the Minsks and using Honda XR150's. I think we earned our Minsk stripes last time and many of the places we're going are so remote we can do without engine blowups again.
Since we're well off the beaten track with this trip, much of the time we'll be staying at home stays, which tend to be bamboo stilt houses where you sleep on a mat on the floor. We've got about 36 days until we fly out to Hanoi, I'll drop a note on here when the trips about to begin.