My step-son is at University in Bangkok, so in the Easter holidays when my son had 2 weeks off college my husband and I decided that would be an ideal time to visit Rob and do some exploring.....on bikes of course

We stayed based at Thai Garden Inn in Kanchanaburi town so we could travel around the Kanchanaburi province.
The only bikes we could find out there were Honda 110cc step thru's, they had 4 gears, no clutch and boy did we have fun on them B)
Rob had been searching for decent road maps of the area for weeks with no joy, it just seemed that the maps only had the main roads on them and nothing else. In the end we settled for a simple out of scale tourist map accompanied by my "ever prepared for everything" husband's compass.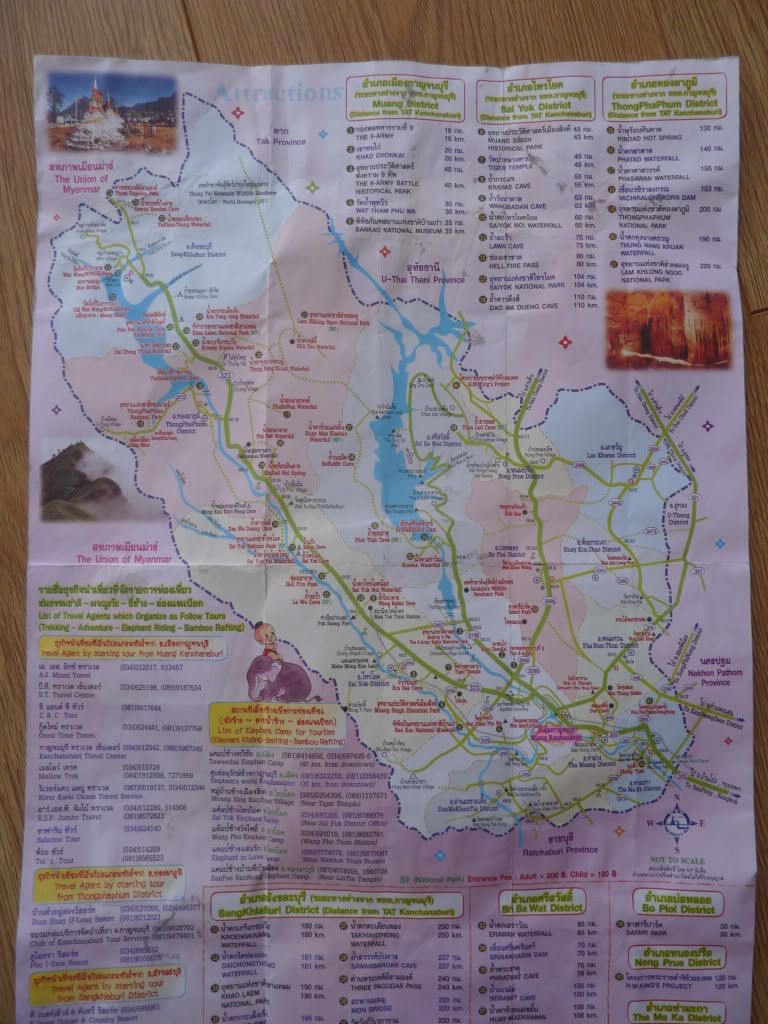 We found that being on the bikes we were able to head off up the dirt tracks where the normal tourist didn't venture, so in most places it was beautifully quiet and we were usually the only tourists there.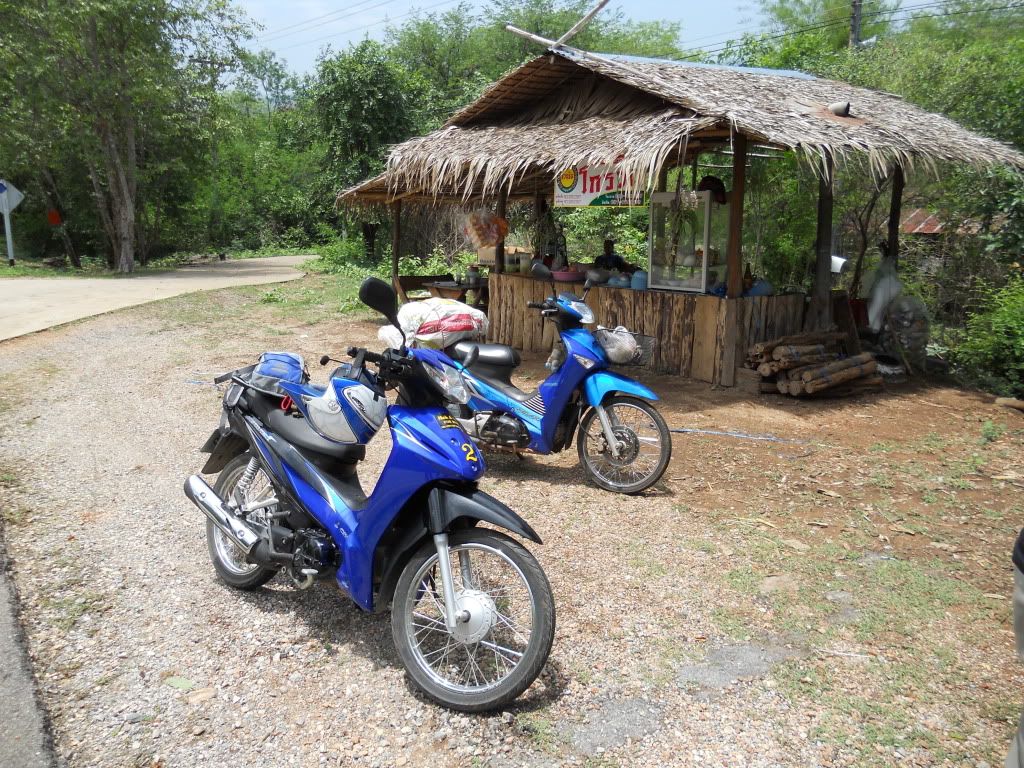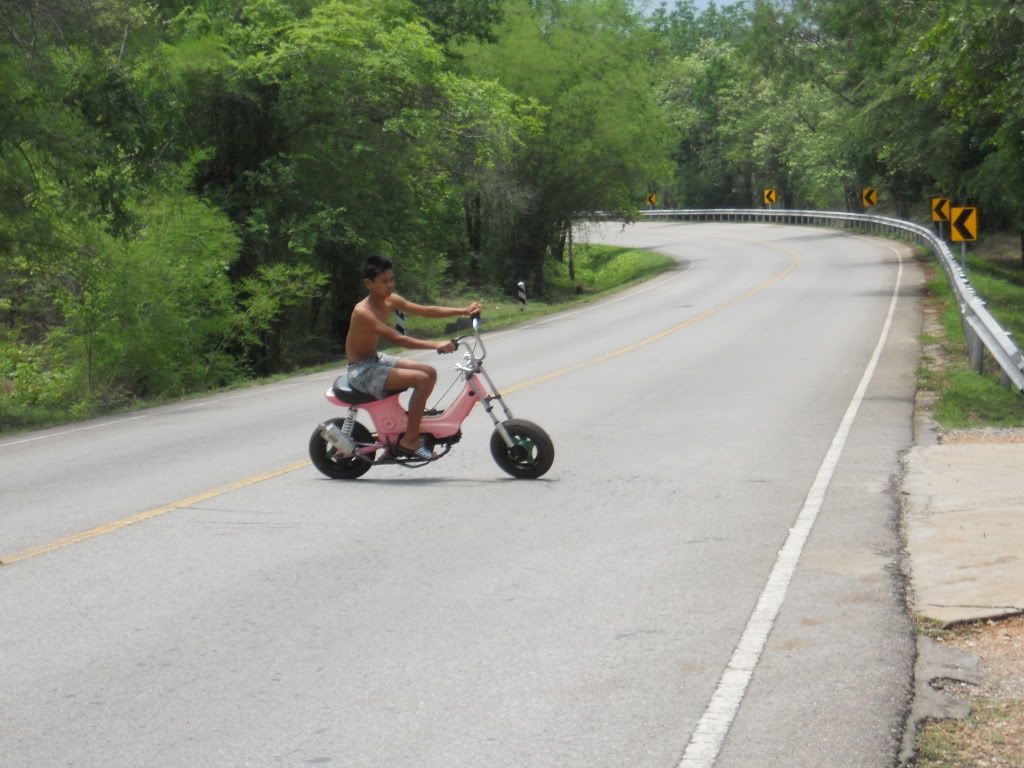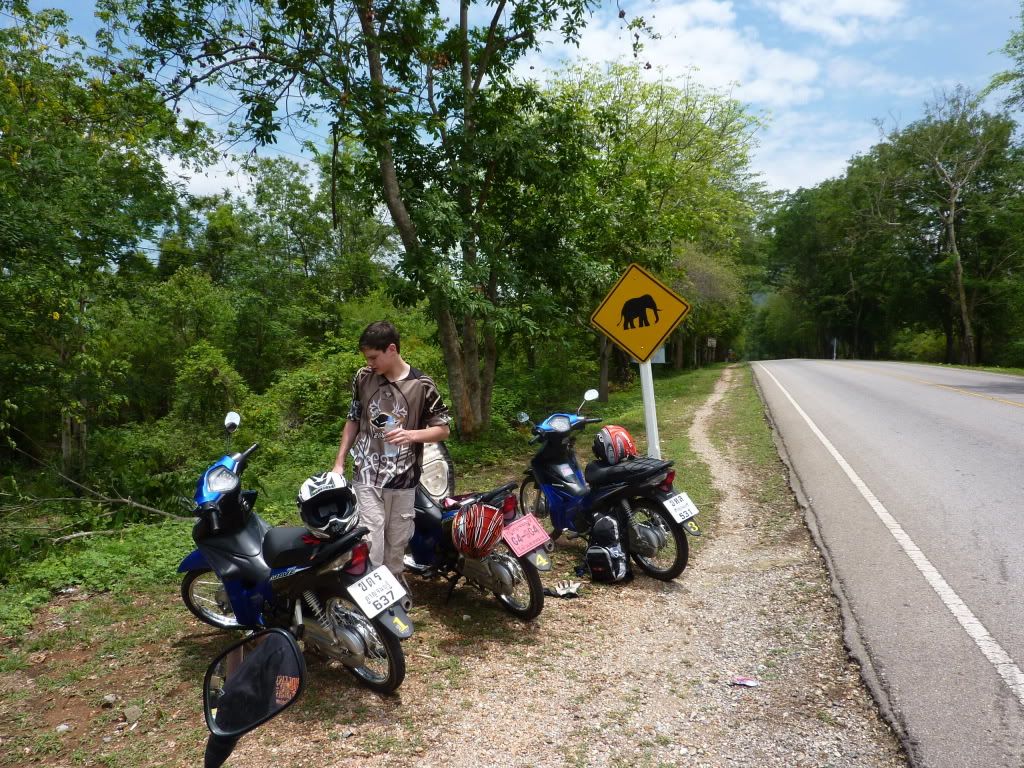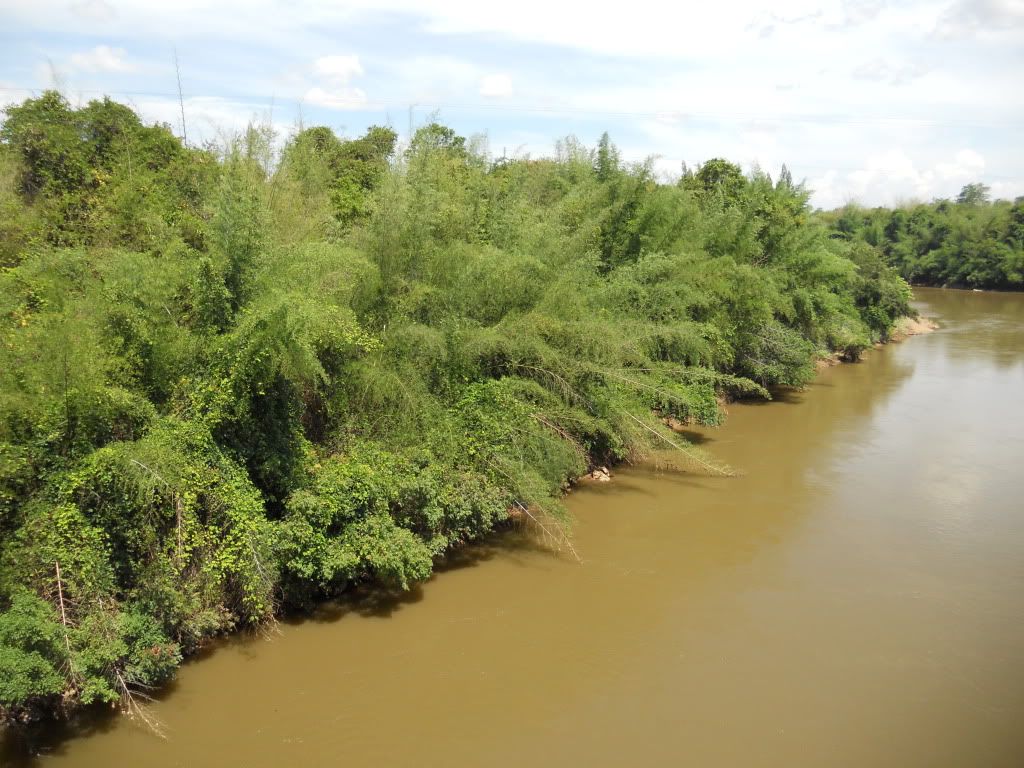 We made it to the Thai/Burma border where we were greeted by a really friendly guard who took photos of us and let us step into Burma :cheer:
On a day when Rob had to head back to Bangkok we decided to go on the Death Valley Railway over the Bridge on the River Kwai and up to Nam Tok. This trip took 3hrs on the train, on our little bikes we would have done it in just over an hour!!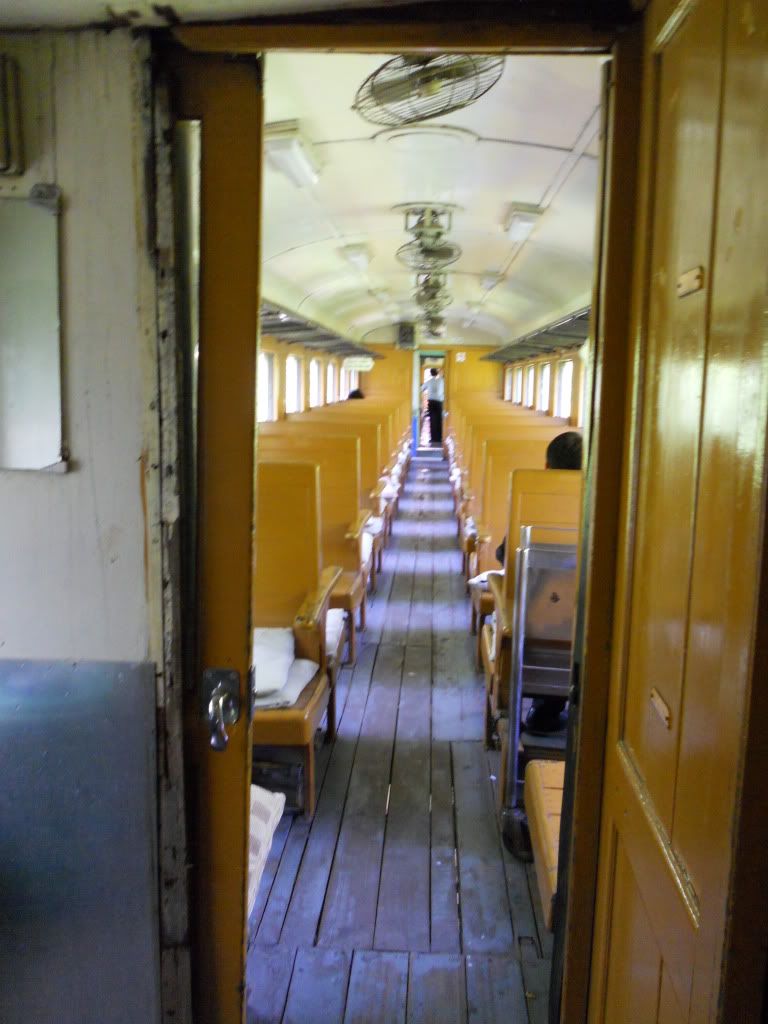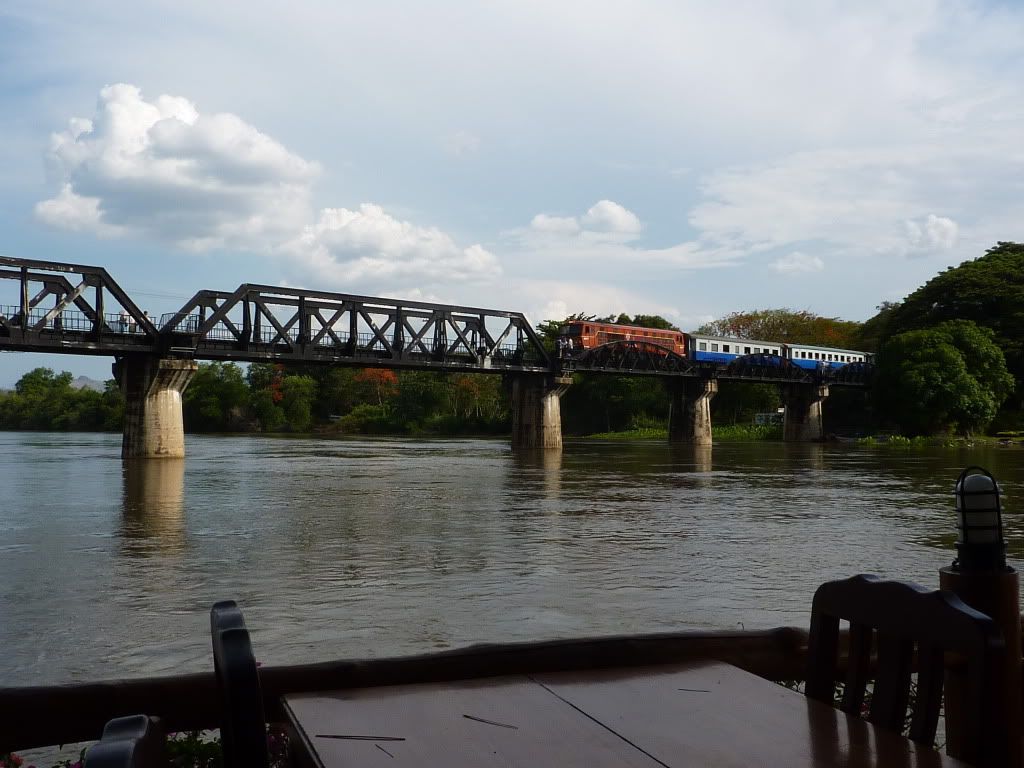 We visited most of the National Parks in Kanchanaburi and we were so glad we were on smaller bikes as we would have missed so much if we had of been travelling at faster speeds.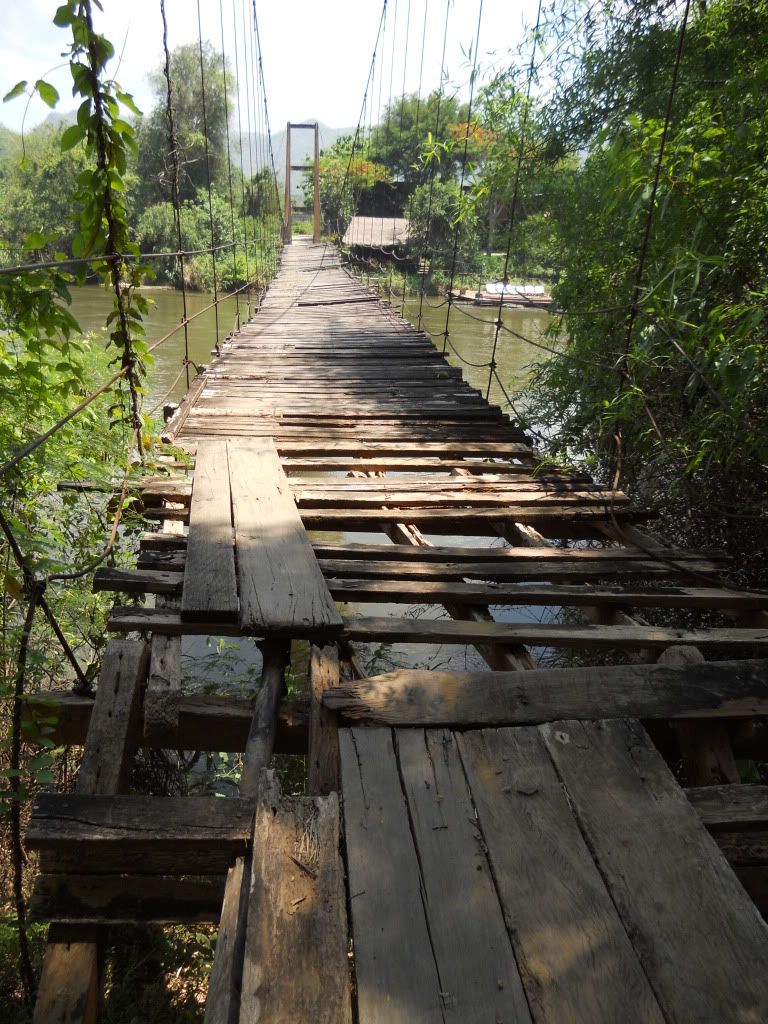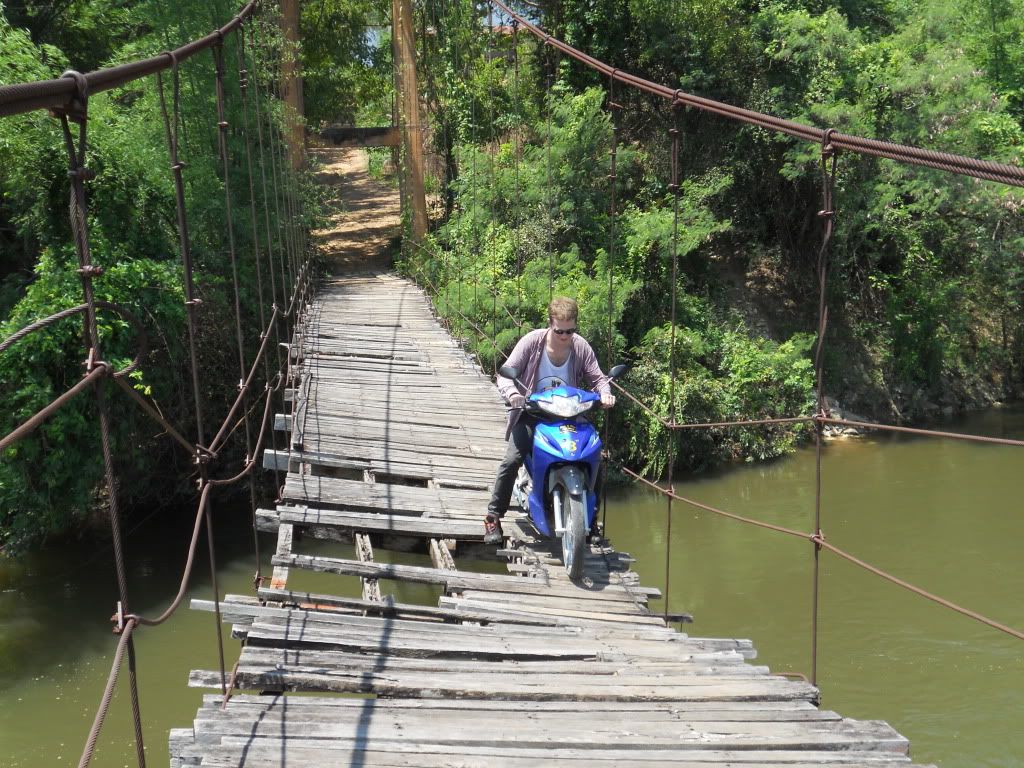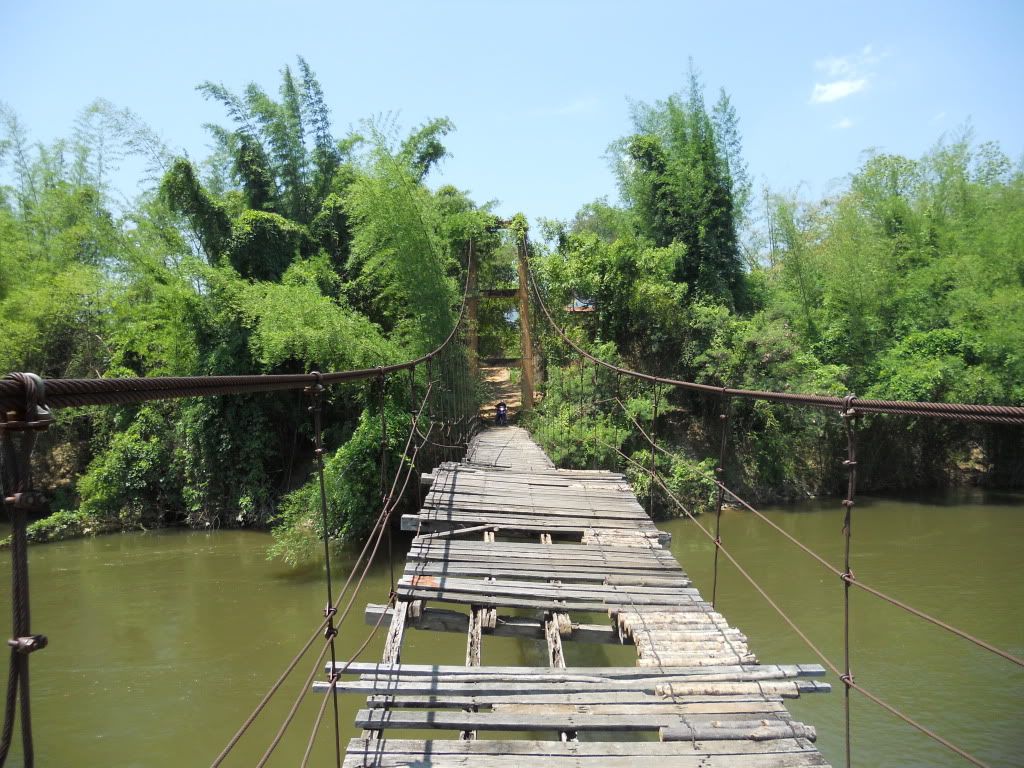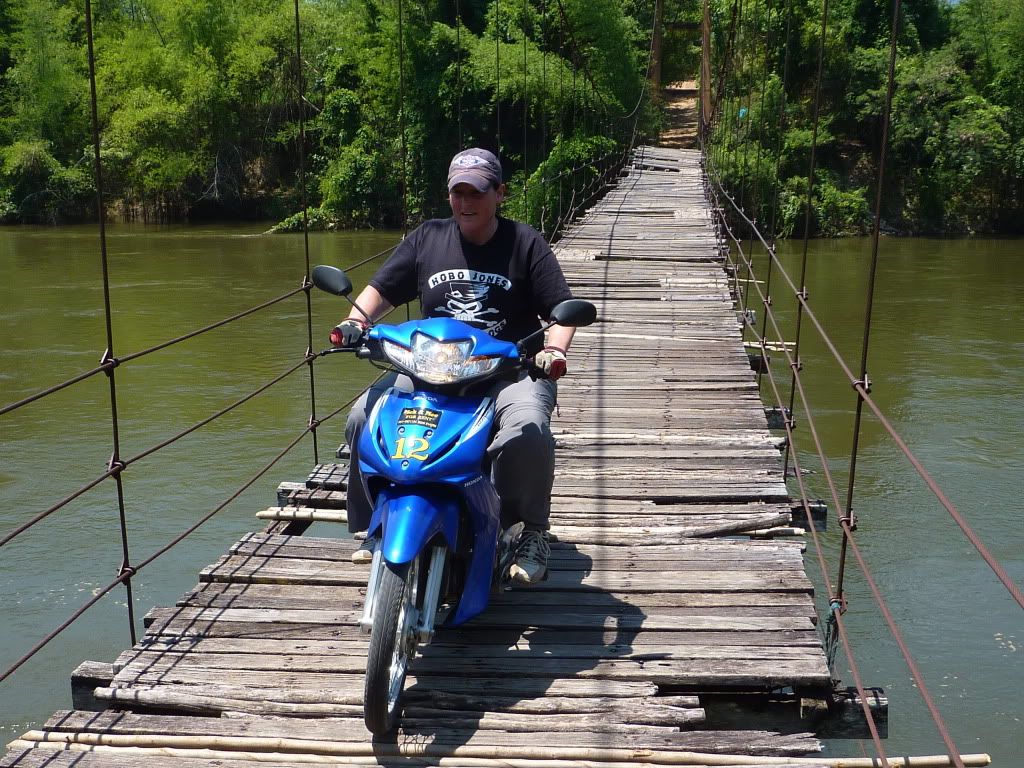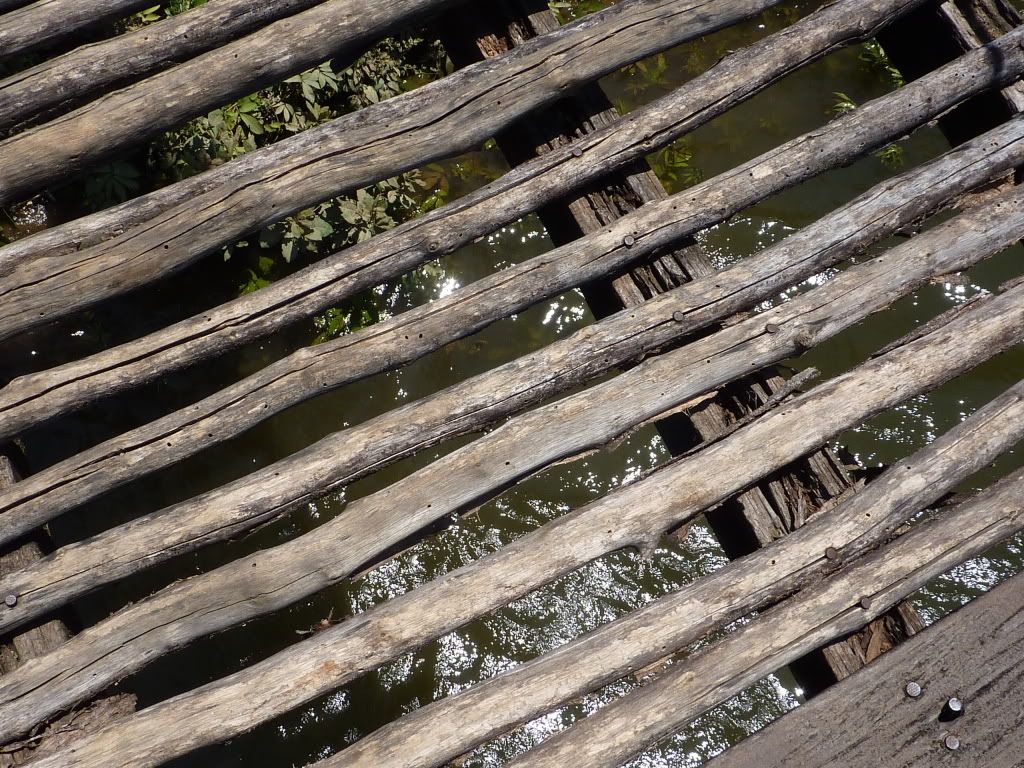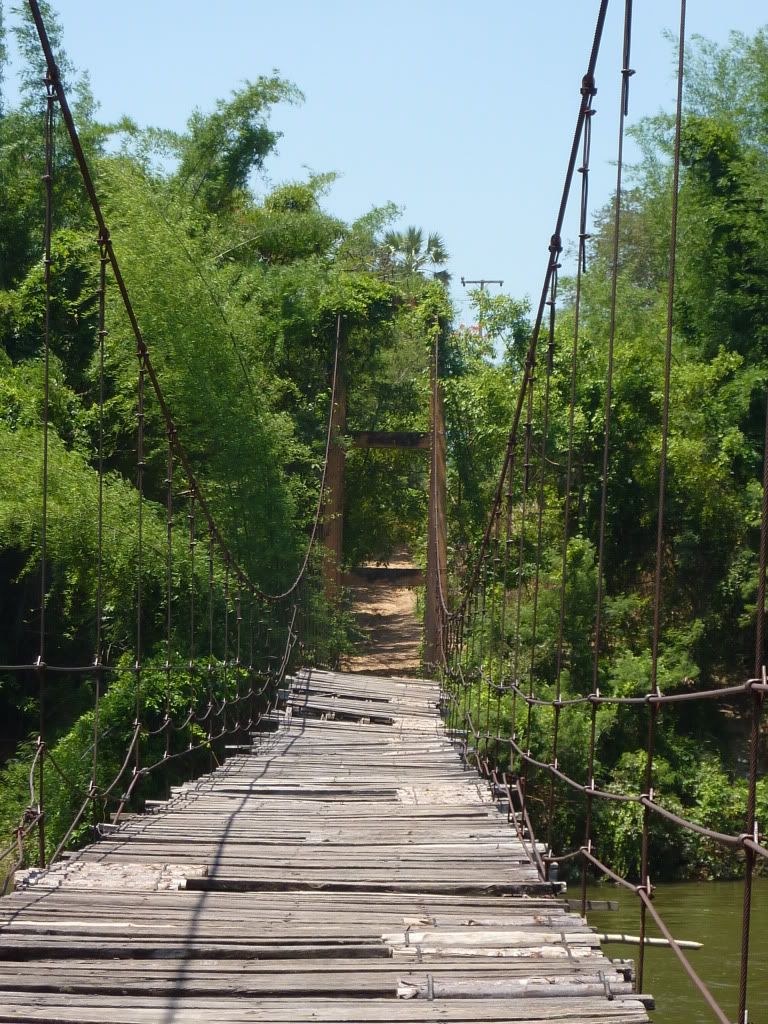 We spent about 4 days around the Si Nakharin Reservoir, riding along the coast, making ferry crossings and going up into the surrounding mountains. A lot of the roads weren't marked on our map, but didn't care as long as we knew roughly where we were. We found some amazingly huge caves and ate some of the best food round there.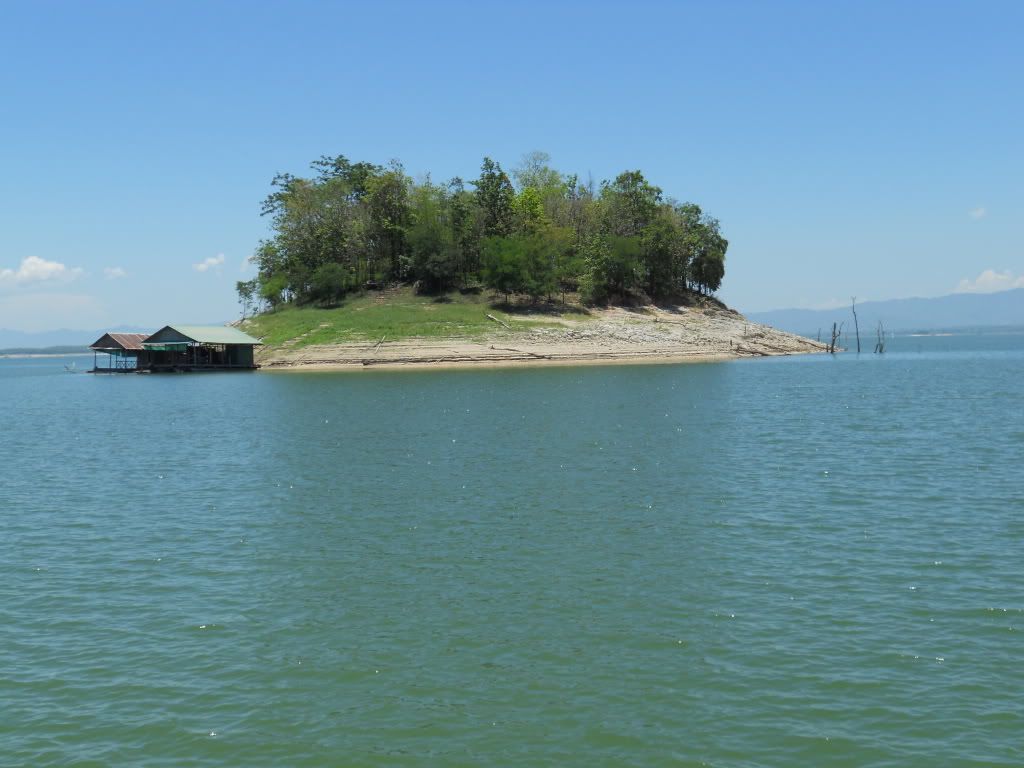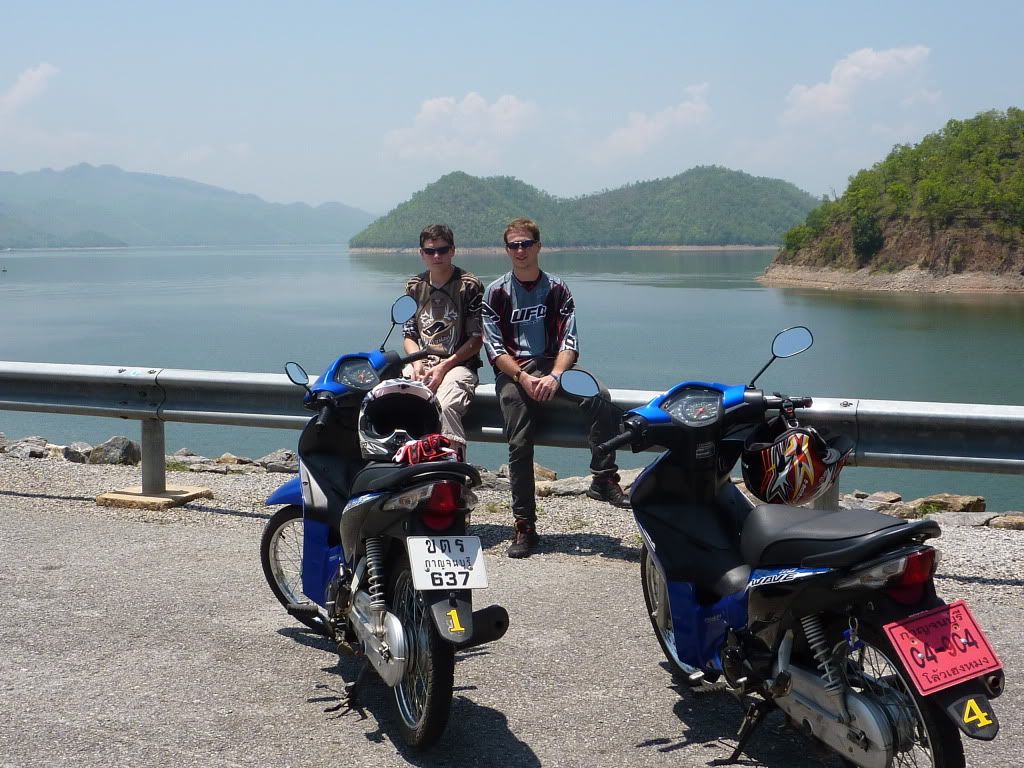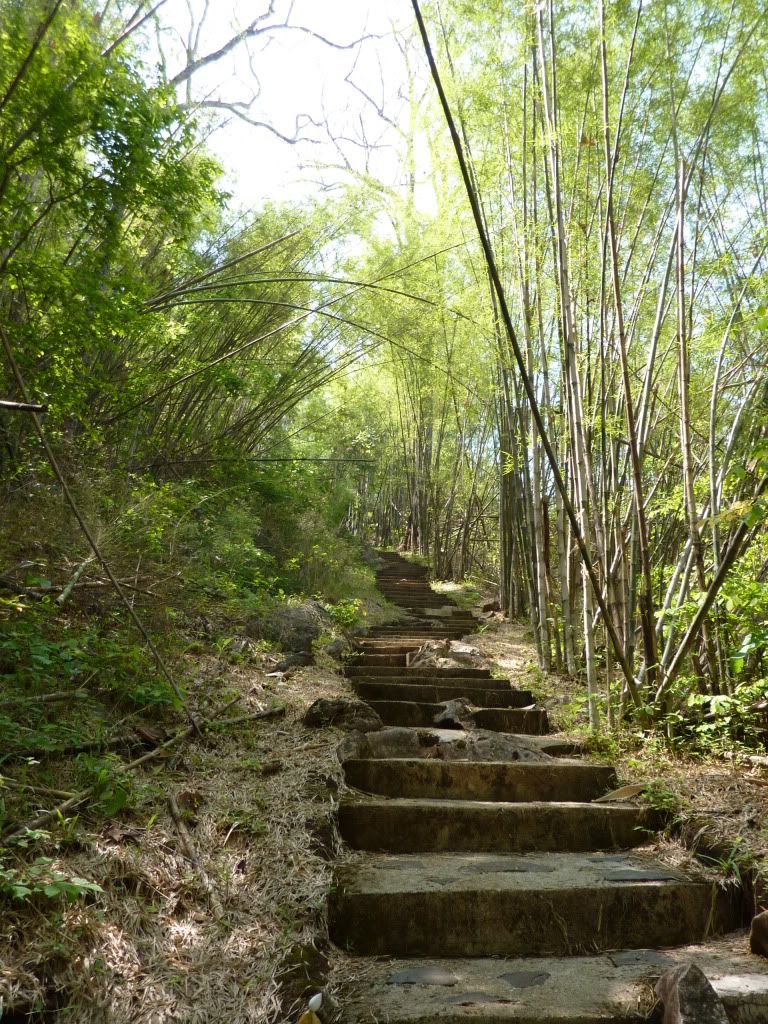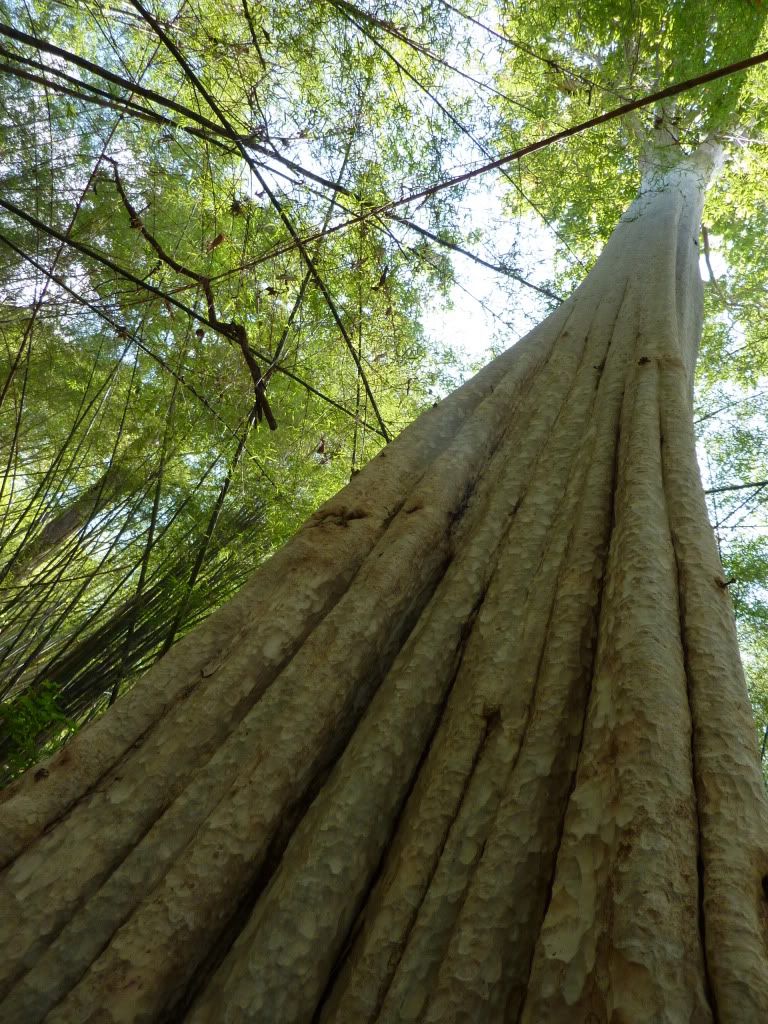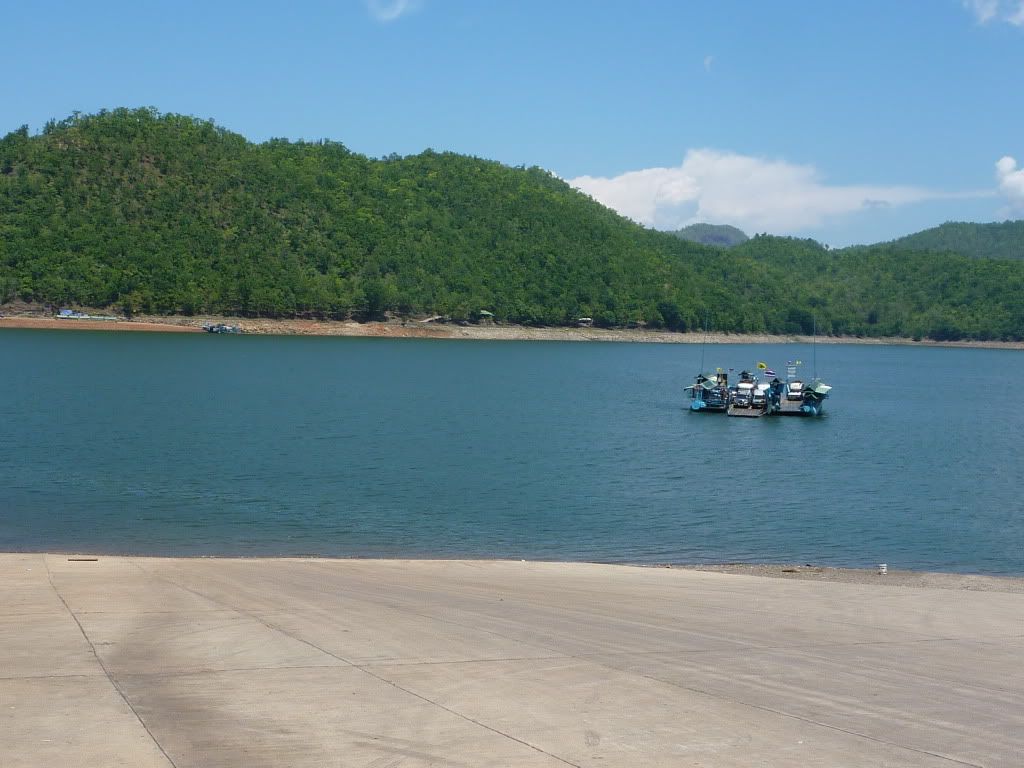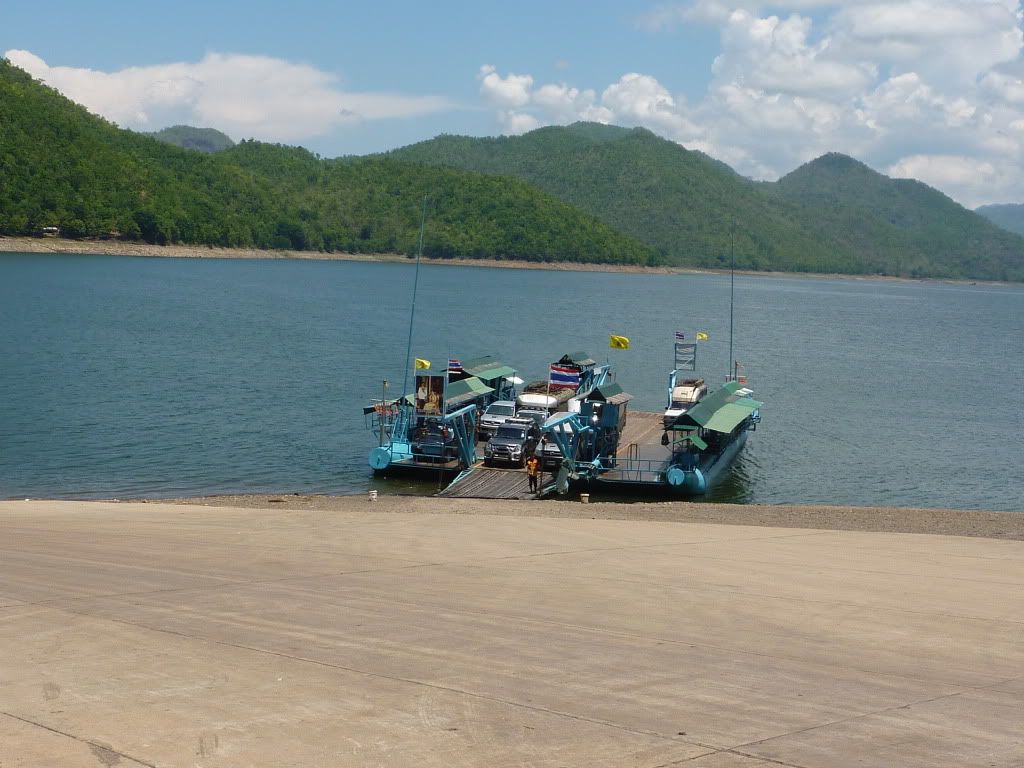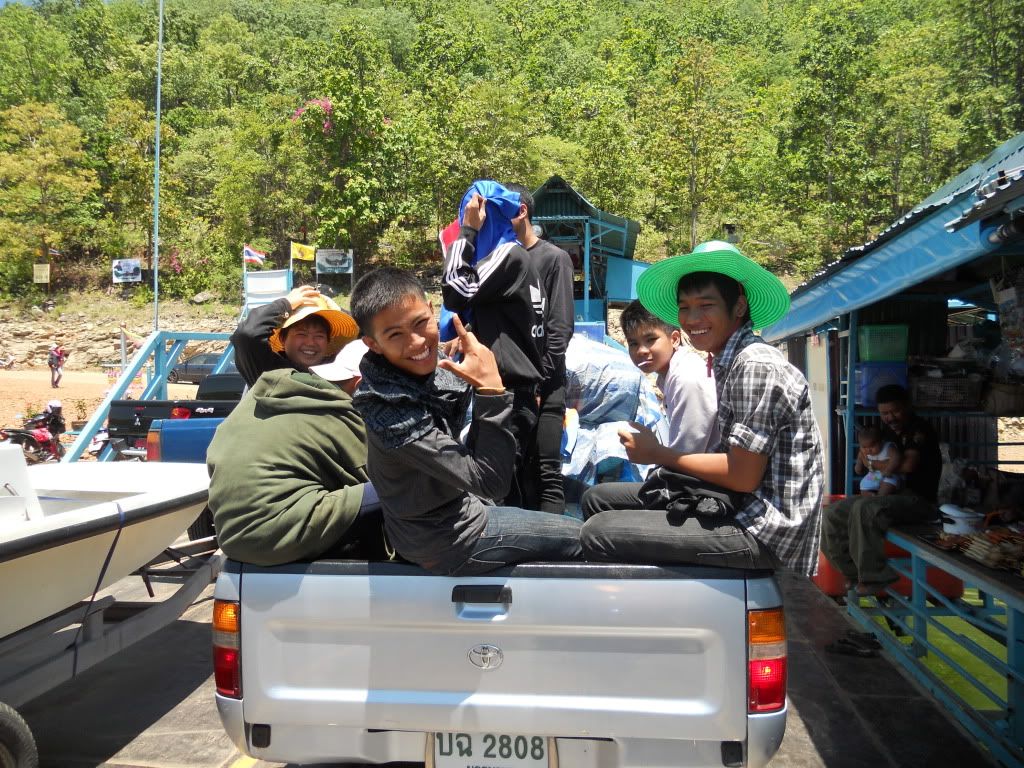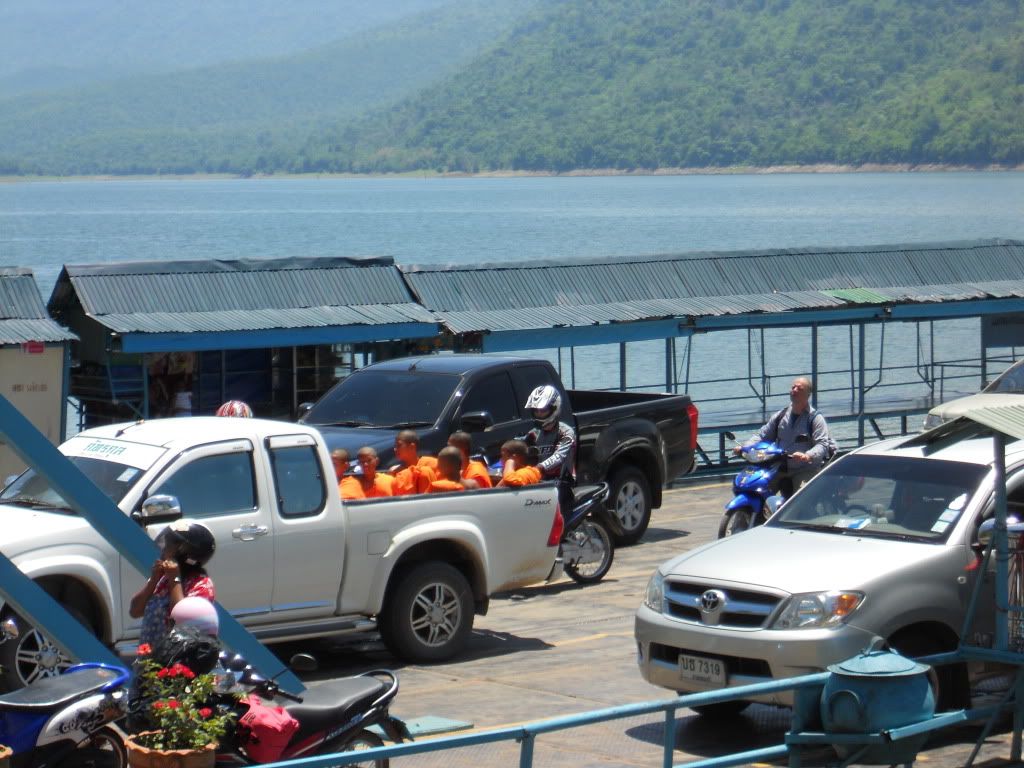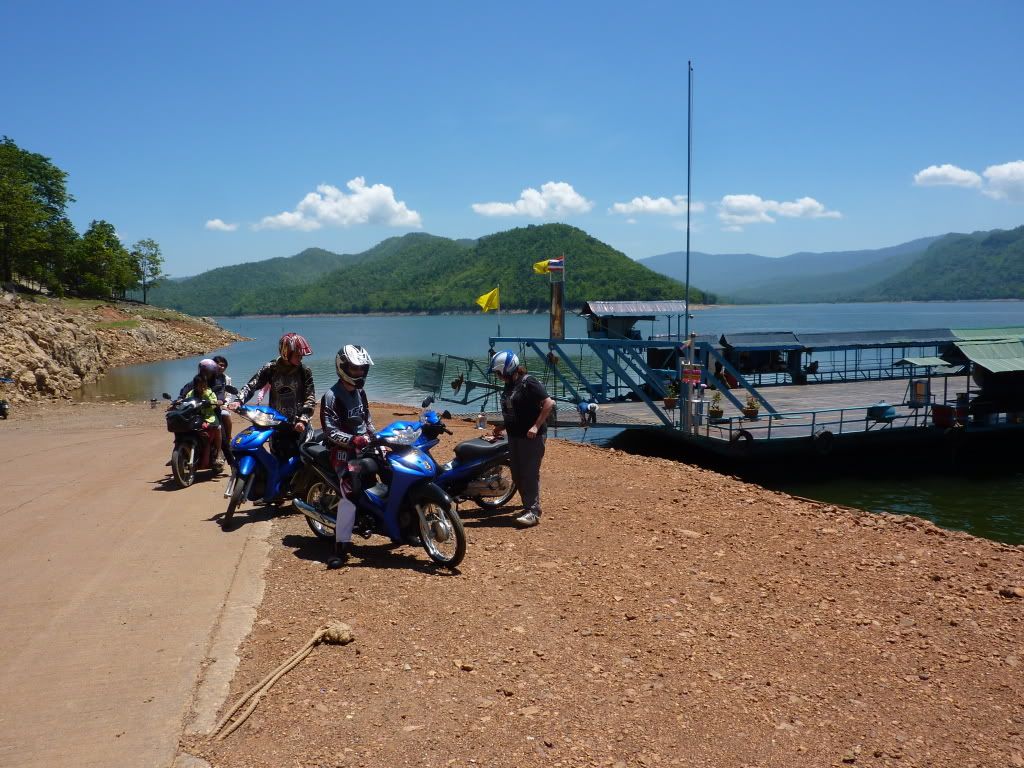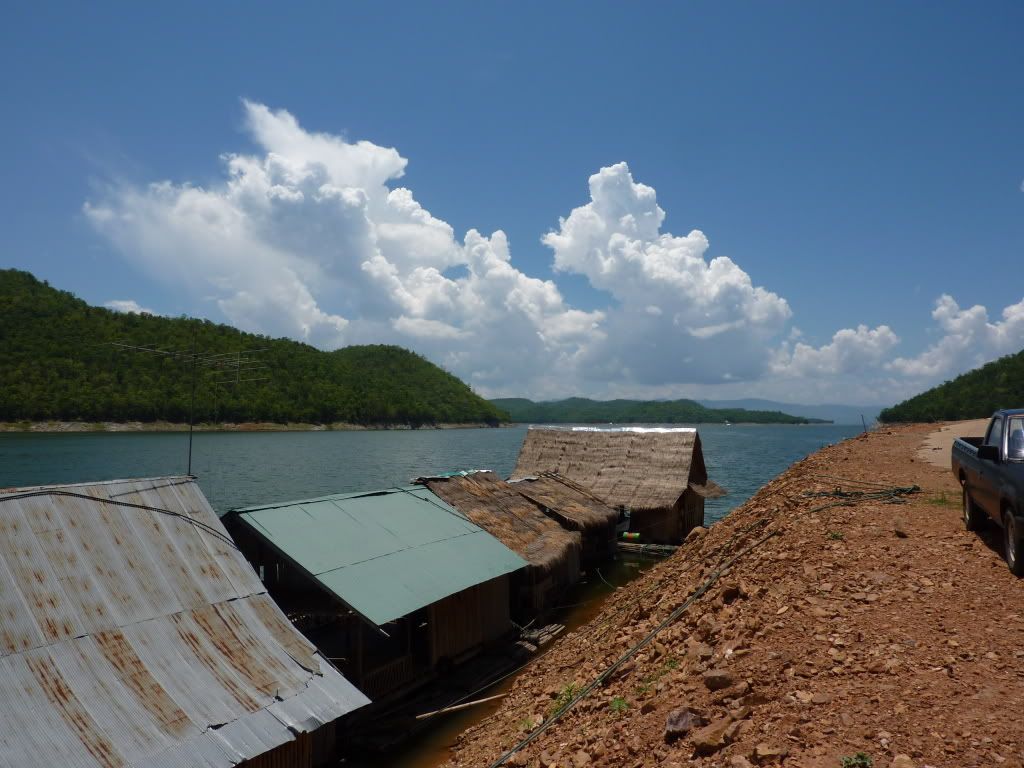 MORE TO FOLLOW....