Search found 39 matches
by Slowboy

Tue Oct 09, 2018 9:10 am
Forum: BIKES
Replies: 24
Views: 4153
So, in the last 10,000 miles on the little CRF rally, what's happened, what went well and what's gone wrong. During the first winter, after the rear tyre was all but worn out (3500 miles), I removed both the standard tyres,and replaced them with Heidenau K60's and I have to say I'm very pleased with...
by Slowboy

Sat Aug 11, 2018 10:25 pm
Forum: TRAVEL
Topic: Your Best Touring Set-up
Replies: 5
Views: 1139
Travelling light for three weeks in France, like this, but could have carried on for months. I was hotelling it. Camping kit ads 6 kg, to the 8 kg and needs my larger Tank Bag :D https://s19.postimg.cc/hzvvs5xpf/IMG_3201.jpg And this was for a camping weekend, tank bag not required https://s19.posti...
by Slowboy

Mon Aug 06, 2018 10:23 pm
Forum: RIDE REPORTS
Replies: 19
Views: 3046
I use Weise Airspin mesh kit, wear the liners when it's cold and when it's raining Berghaus Paclite overtrousers (Gortex) and a Mountain Warehouse waterproof cycling top (bright yellow, not Gortex) which gets a trip in the washing machine with the Nicwax miracle stuff every 6 months or so and thus f...
by Slowboy

Tue Jul 17, 2018 8:46 am
Forum: ADVENTURE BIKE RIDER
Topic: france
Replies: 11
Views: 1714
You could have a look here http://ukgser.com/forums/forumdisplay.php/233-France-(other-than-Alps-Pyrenees) and more information in the Alps sub forum. If you've no route in mind you could buy a Michelin map (792) and just pick out the roads with a green stripe alongside which are going vaguely in t...
by Slowboy

Fri Jul 13, 2018 9:50 am
Forum: WE LOVE PICS
Topic: ABR weekend photographs
Replies: 28
Views: 3815
Here's a couple more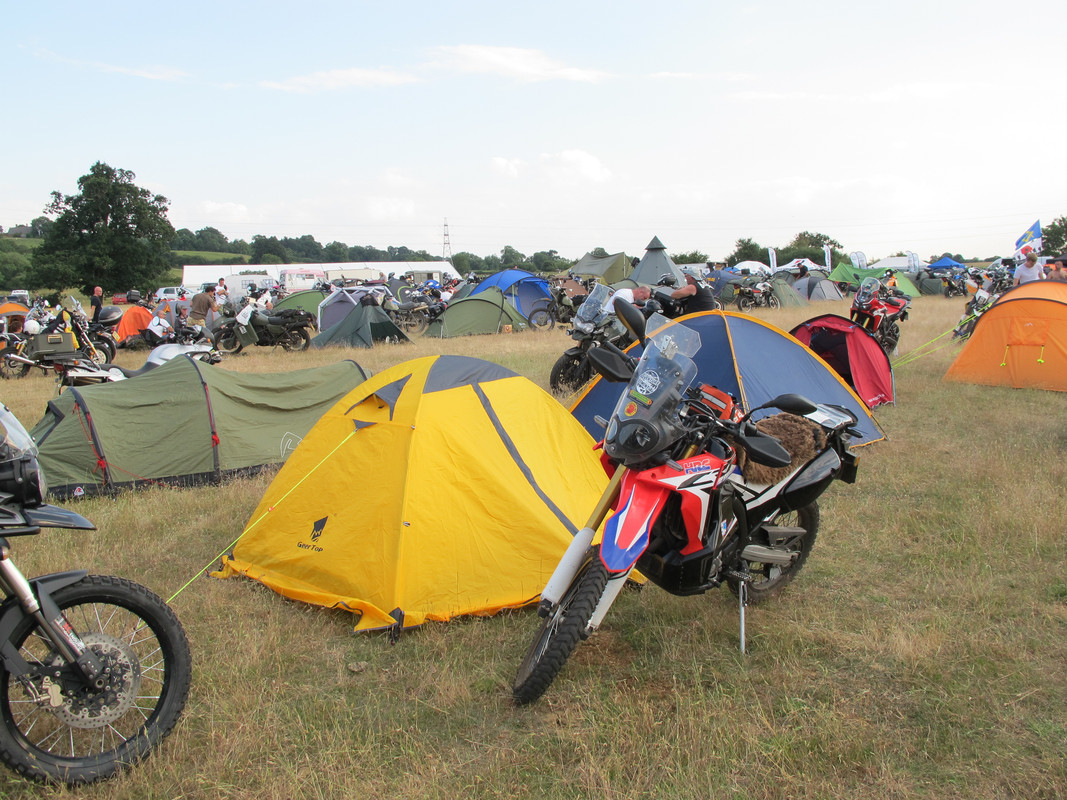 by Slowboy

Tue Jul 10, 2018 8:38 pm
Forum: RIDE REPORTS
Topic: After the ball is over...
Replies: 3
Views: 883
So, what to do for the weekend of the ABR rally. A brief resume and some pics. left home at 07:00 to at least be cool for part of the ride up to Oxfordshire. That's Slapton Ley in the background by the way https://s19.postimg.cc/pwup04goj/IMG_3257.jpg The ride up was pretty uneventful, motorway to T...
by Slowboy

Mon Jul 09, 2018 1:31 pm
Forum: ADVENTURE BIKE RIDER
Topic: Abr Staff
Replies: 17
Views: 2480
Just to echo the rest, cracking weekend, it was the first I'd done, pretty sure it won't be the last. Thanks to all those working hard behind the scenes.
by Slowboy

Tue Jun 19, 2018 1:19 pm
Forum: WELCOME NEWBIE
Topic: Hello from South Devon
Replies: 2
Views: 494
Hello, I'm new on here but been riding a while. I ride a CRF250 rally, getting away when I can. I bought the bike last September and have covered 7800 miles so far. Just returned from a ride up the length of France, starting in Bilbao and ending in Brittany, via Normandy. 16 days and 2400 miles thro...