All you need is a Trekmates FCS Heatpack (supplied with the cook system and good for one use) and 40ml of water for the medium power packs or 120ml for the high power packs and you're good to go. The water reacts with the Heatpack and creates steam which in turn heats up the steel tub and whatever's inside it.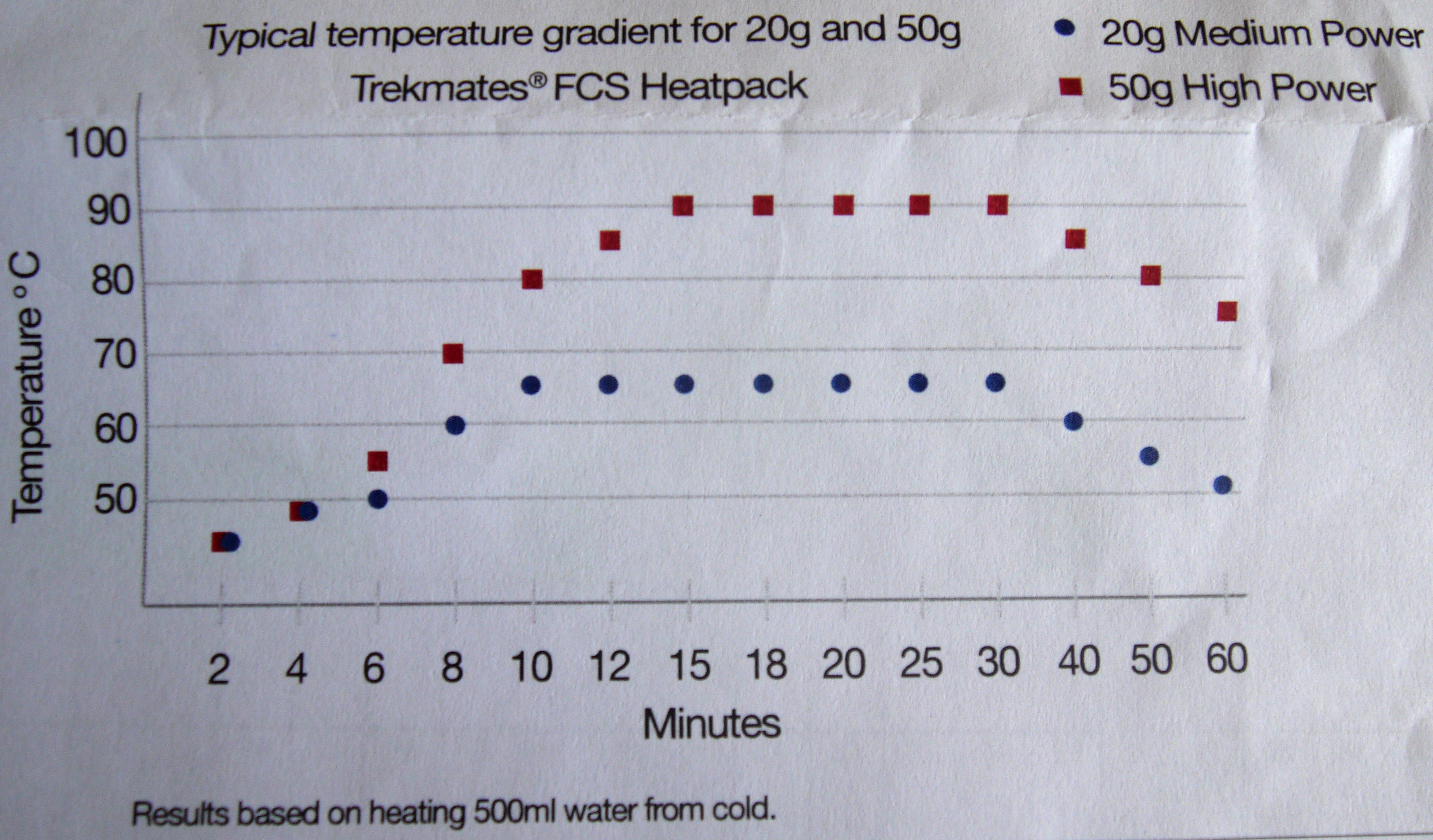 Figures published by Trekmates show that a high powered Heatpack is able to bring water to a maximum temperature of 90ºC in 15 minutes. So, if these figures are anything to go by, you won't be able to bring water to the boil but if you want to heat cold food up or get water warm enough for a cuppa you'll be ok.
Unfortunately the cooking system isn't available in shops until 2012, however, we've managed to get our hands on a test sample and while we haven't had chance to give it a proper test yet I've had a quick go and one thing's for certain, it's hassle free and incredibly easy to use.
We'll be getting a full review of the Trekmates Flamesless Cook System up soon so keep your eyes peeled.