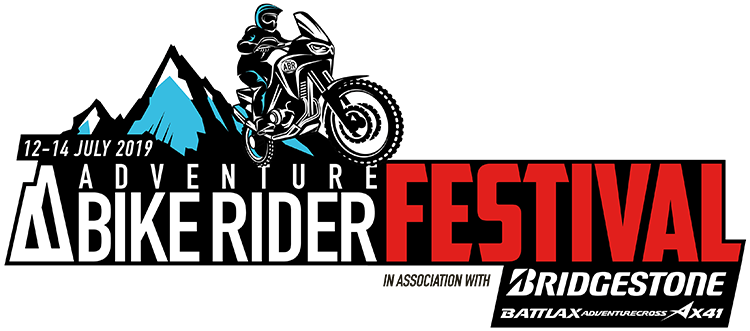 TICKET INFORMATION
When will I receive my tickets?
Tickets are sent automatically when the order is completed. Please:1. Check your junk mail. 2. If not received within 24 hours of booking and making payment contact abeer@adventurizemedia.com
Do I need to bring my ticket on the day?
Yes, you must produce a valid ticket either in printed form or on a digital device. Please make sure that the ticket includes the QR code to allow for easy registration.
Can I buy tickets on the day?
Sorry no it's pre-purchased tickets ONLY. Those arriving without a ticket will be asked to leave.
I have a ticket but I am no longer able to attend. Can I get a refund?
Once tickets have been issued unfortunately we're unable to offer refunds.
I am coming for the day in my car (not camping) do I need a car supplement?
If you're coming on a day ticket you do not require a car supplement in addition.
Are there any age restrictions?
Tickets can only be purchased by people aged 17 years or over. Under 16's are free.
Can I volunteer?
We're always happy to hear from you, but volunteer opportunities are extremely limited.
Can I bring my dog?
Dogs are welcome at the ABR Festival however, Ragley Hall has the restrictions that they must be on a lead at all times and they are not allowed in the Hall or the Gardens of the Estate. However, they are welcome in the main marquee until 7.00pm.
Are children allowed at the Festival?
Yes, under 16's are free and are allowed at the Festival but please bear in mind that the ABR Festival caters predominantly for adult motorcyclists so although children are welcome we do ask that under 16's are supervised by a responsible adult at all times.
I am bringing a camper van. Do I need a supplement as well as the Festival ticket?
Yes, you will need to add a Camper Van supplement (£20.00) when you purchase your ticket.
I am coming in a car but I am camping. Do I need a supplement?
Yes, you will need to add a Car and Trailer supplement (£20.00) when you purchase your ticket.
Do I need to bring a motorbike licence?
Yes, you will need a valid motorbike licence to do the test rides.
Do all bikes have to be road-legal?
Yes, all bikes must be road legal.
Do I need to bring anything with me to do test rides and taster session?
Yes – you'll need your motorbike licence (some manufacturers will accept international licences) AND you will need either your national insurance number or DVLA check code which you can get from here: https://www.gov.uk/view-driving-licence . The code is valid for 21 days so create after June 24th. In addition you will need to have appropriate riding kit (full-face motorcycle helmet, armoured motorcycle jacket, armoured motorcycle trousers, protective motorcycle gloves and motorcycle boots).
ARRIVAL AND DEPARTURE
What time does the Festival start and finish?
Gates open Friday morning 12th July at 9.00 am and the Festival finishes 4.00pm Sunday 14th July.
What time can I arrive? Can I check in at any time?
If you're camping or just coming for one day, you can arrive any time between:9.00am – 9.30pm on Friday 12th or Saturday 13th July
When can I leave?
Between the hours of:9.00am – 9.30pm on Friday 12th or Saturday 13th July or9.00am – 4.00pm on Sunday 14th July.All campers must have left the site by 5.00pm Sunday 14th July.
Can I arrive on Saturday instead of the Friday?
Yes, as long as you arrive between the hours of 9.00am and 9.30pm that's absolutely fine. Please be aware that camping tickets are the same price regardless.
WHAT'S ON
Which bike manufacturers/new bikes will be there to test?
The manufacturers coming to the 2019 ABR Festival are: BMW, Yamaha, KTM, Ducati, Royal Enfield, Benelli, Kawasaki, Honda, Triumph and Suzuki. We'll confirm which bikes are there to test very soon.
When/how can I book bike tests and ride outs?
You can book bike tests and ride outs on the day at the relevant stand.
What entertainment is on?
There are live bands on the Friday and Saturday evenings until 11.00pm.
FOOD AND DRINK
When is food available?
Food will be available on site from 7.00 am in the morning through to 11.00pm in the evening.
What food facilities are available?
Street food, catering stalls and refreshments will be available as well as the Terrace Café in the gardens of Ragley Hall – more details to follow.
Will there be vegan food?
We're working on it!
Can I bring my own alcohol?
Campers can bring limited alcohol for own consumption. We ask day visitors to purchase all alcohol from the bar which is open daily from midday. Please remember drink driving laws as they will be strictly enforced.
Can we bring our own food and drink?
Yes you can bring your own food and drink for your own consumption. But remember there's some great food available on site.
Is there supermarket nearby?
Yes there is a Waitrose in Alcester (approx. 2 miles) which is open from 8.00am – 8.00 pm daily. There is a 24 hour Tesco in Stratford Upon Avon (approx. 9 miles).
CAMPING QUESTIONS
Are there showers, toilets, water supply, electrical supply on the site?
Yes there are fully attended and serviced toilet trailers on site. Toilets will be attended from 10.00am until 10.00pm daily and serviced regularly so you can be sure that they are always clean, fresh and in working order. Fully serviced hot showers are also available. Electrical hook up is not possible for individuals unfortunately. Water is also available in the camping field.
What can I camp in?
You can bring your own tents or camper vans. Glamping tipis are available at an additional cost and have to be pre-booked. Large camper vans or motor homes are the responsibility of the owner and towing stuck vehicles off wet ground has to be arranged by the owner themselves should the need arise. Camper vans can be hired for the weekend at £99 / night please email bookings@camperking.co.uk
Can we bring BBQs?
Yes, but they must be off the ground charcoal BBQ's.  The venue is unable to permit fire pits due to the potential fire risks.
Are generators allowed?
Due to potential noise disturbance we are unable to permit private generators on site.
Can I have a camp fire or fire pit?
Unfortunately due to potential fire risks the venue are unable to allow private fire pits or camp fires.
Can I bring my own boats, kayaks etc?
There will be canoeing and stand up paddle boarding available on the Bennett's Lake during Saturday 13th July free of charge so please if you'd like to get involved in water sports use the facilities provided rather than bring your own.
Can I bring a bicycle?
Please be aware that there will be a strict one way traffic system in place at all times. It might be easier not to bring a push bike due to the traffic restrictions in place.
Can I come for the weekend and not camp?
Yes absolutely. If you want to stay on site we have the glamping tipis available which are more comfortable than a standard tent (pre-booking essential). Alternatively there plenty of local hotels available. The Arrow Mill Hotel (01789 762419) and Travelodge (0870 984 6107) are both within 1 mile of Ragley Hall. For a full list of local accommodation list please email abeer@adventurizemedia.com. Camper vans can be hired for the weekend at £99 / night please email bookings@camperking.co.uk
Where's the nearest petrol station?
There is a Gulf petrol station within 1 mile of Ragley Hall in Alcester which is open from 6.00am – 10pm Monday to Friday and 7.00am – 10.00pm Saturday and Sunday. There is also a Mace shop attached. There is a 24 hour petrol station at Tesco in Stratford Upon Avon (approx. 9 miles away).
Is there a local taxi firm?
Yes 24×7 Taxis are based locally and their phone number is 01789 444 444 or 01789 444 222.