South America is one of the most adventurous places on Earth to explore by motorcycle.  Travelling across the continent taking in the Amazon, the Andes and the Pan American Highway is high on many adventure biker's bucket lists. It even attracted Ewan and Charley on their latest Long Way adventure.
Unfortunately, most of us aren't Obi Wan Kenobi, and we can't persuade Apple TV to fund a jaunt across the Americas for months on end. However, there is a way to experience the sheer variety of roads, landscapes, and thrills the continent has to offer without having to quit your job (or get one in the Star Wars franchise).
Ecuador, on the Pacific coast of South America, is a perfect microcosm of the continent as a whole, meaning you can pack in riding across the High Andes, deep into the Amazon rain forest, and along cobbled roads built by the Incas, in a couple of weeks rather than spending months or years on the road.
But don't take my word for it, see for yourself in this epic video from the good folks at Ecuador Freedom Bike Rental. It features some truly sensational footage of adventure riding in the country that has to be seen to be believed.
Ride to the highest place on Earth (and it's not Everest)
As well as experiencing the best of South America in Ecuador, you'll also be able to ride to the highest point on Earth (it really is heaven on Earth!). But before you all start shouting Everest at your screens, highest in this sense means furthest from the planet's core, not sea level.
Mount Chimborazo in Ecuador wins this accolade thanks to it being located on an equatorial bulge, which means it's on the fat bit in the middle of the Earth (a bit like that middle-aged spread around your belly). This 20,458ft volcano is the closest you can get to the moon and stars without the help of NASA or Elon Musk.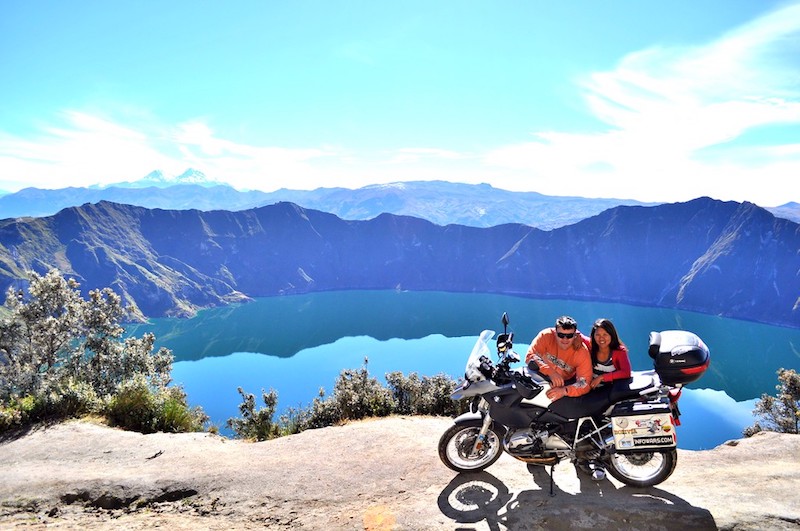 And, while you can't ride to the summit, the road you'll take through the region it stands in climbs to 14,500ft. If you were flying on a plane, you'd need oxygen!
What are you waiting for? 
So, if you want to take in all the flavours of the Pan American experience but don't have the luxury of 100 days annual leave a year, Ecuador is an ideal destination. And we'd recommend getting in touch with Court and Sylvain from Ecuador Freedom Bike Rental whose experience and local knowledge will guarantee you see the best this incredible country has to offer.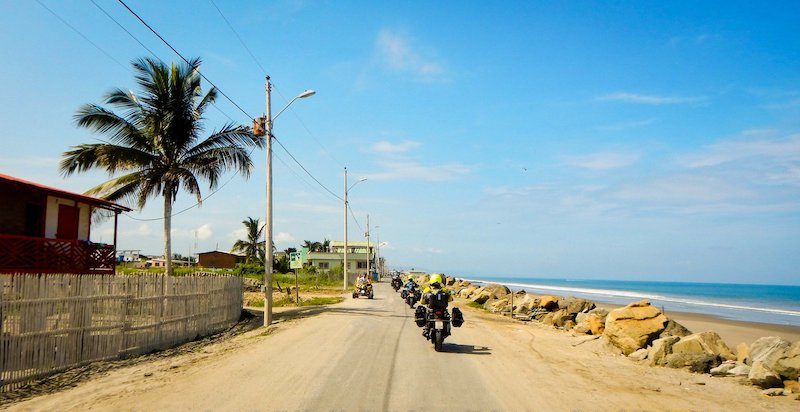 Their tours vary from spending a day exploring a city, to up to two weeks taking in the mountains, rain forest, and coast. With both guided and self-guided options, you can adapt your trip to suit virtually any two-wheeled adventure. They also offer 4×4 tours, but we're not here to talk about them.
The guys also have a huge stable of bikes to you can ride from BMW, Yamaha, Triumph, Husqvarna, Aprilia, Moto Guzzi, Suzuki and Honda, allowing you to opt for something you already know your, or to try something new.