Ducati is celebrating its 90th birthday by offering seven lucky bikers the chance to take part in a round the world ride on the new Multistrada 1200 Enduro this summer.
The journey will be separated into seven stages which will each be completed by a different rider. One of those riders could be you, with Ducati on the hunt for seven ideal candidates to take on the mantle.
Applications for prospective riders who want to take part in this 18,600-mile journey are open now.
In a press release announcing the ride, the Italian manufacturer said: "Applicants need to be competent motorcyclists with wanderlust and will also need to have a good level of English. Another key quality will be a natural gift for storytelling, in both written and photographic form.
"Ducati is thus looking for bloggers or travellers used to writing and talking about their experiences on both traditional and social media, people with a talent for sharing their experiences, emotions and passion for adventure."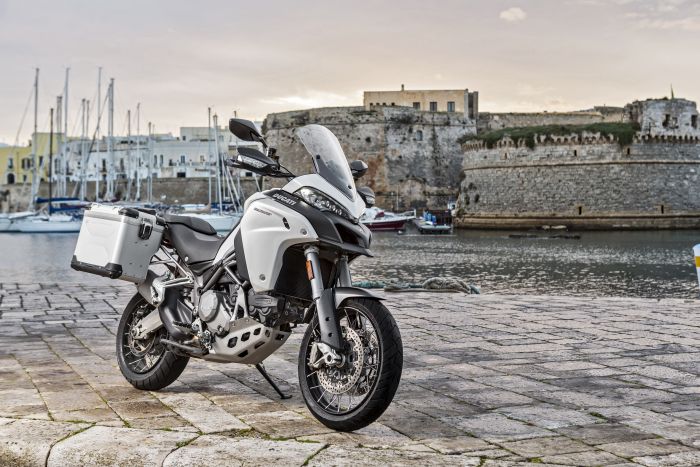 Initially, candidates will be narrowed down to 14 finalists who will then have to take part in a secondary selection process which will include an evaluation of each person's riding skills as well as some psycho-aptitude testing.
These tests will be carried out under the supervision of a professional team that will include Paris-Dakar racer Beppe Gualini. Off the back of this phase of testing the seven chosen riders will be revealed.
The selected riders will be torch bearers in every sense of the word with the bike carrying a special flame designed by the Ducati Style Centre.
The Italian manufacturer was first founded almost 90 years ago on 4 July 1926. To celebrate the company's history, the route will take in various places that have played a key part in the firm's development over the years.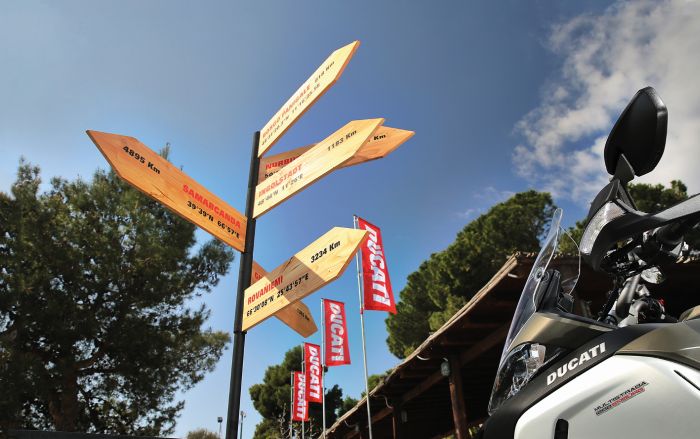 Starting from Borgo Panigale, the route will head east across Europe before following the Trans-Siberian route through Russia, Mongolia and China. This will be followed by a ride through Japan and a trip across the ocean to America.
The rider in the saddle of the Multistrada 1200 Enduro will then steer the bike across America before crossing the Atlantic and bringing it home across Western Europe.
In the closing miles of the journey, the rider will ride the exhilarating bends of the Futa Pass near Bologna before returning to Borgo Panigale. The expected return date is set as 15 December 2016.
Sound like your sort of challenge? Applications are open now and to apply all you need to do is head to the Ducati website.