Prospective Triumph Tiger 800 owners who want to stand out in the crowd can order their new adventure bike in a striking Baja Orange colour.
And is it just us, or does the new paint job make the adventure bike appear a little Austrian? The colour is available on the Tiger 800 XCx and XCA models.
The introduction of Baja Orange is part of a shake up of colour options on the Tiger 800 and 1200 models. The Tiger 800 can now be bought in a new shade of white (Pure White) across the model range, as opposed to the Crystal White previously offered.
Some colour options on the Tiger 800 that were previously available, but limited to certain models, will be made more widely available across the range. This includes making Matt Jet Black and Lucerne Blue available on the XRT, and Matt Khaki Green available on the XCA.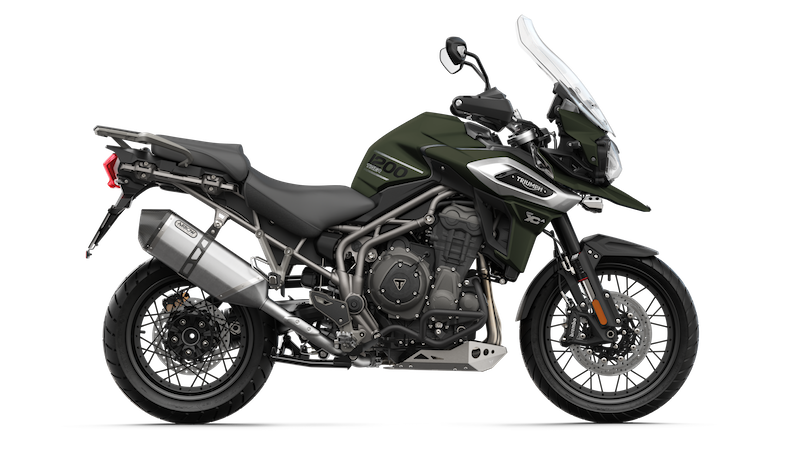 Buyers of the larger capacity Triumph Tiger 1200 models will also get more choice when it comes to choosing colours. Lucerne Blue will be available on the XRx, Storm Grey on the XCx and Matt Jet Black on the XRT, as well as the Khaki Green (pictured above) which will be an option when buying a Tiger 1200 XRA.
If you're finding Triumph's naming system a little confusing (we did to begin with), just remember that those with a C in the name are more off-road focussed (think spoked wheels, longer travel suspension), and those with an R in the name are more road orientated (think cast wheels, a lower seat height).
New paint jobs across more Triumph bikes
New colour options have also been made available for the Tiger Sport, Bonneville, Speedmaster, Speed Triple RS and Street Triple RS. This includes a gorgeous Cranberry Red for the Bonneville T100.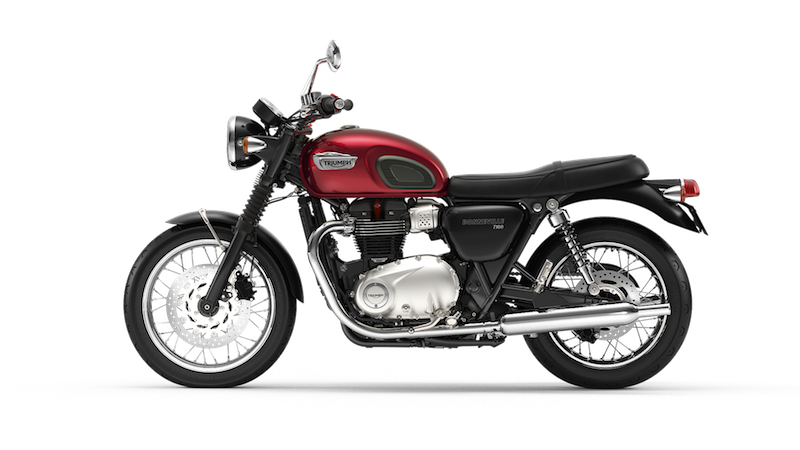 We've had a Triumph Tiger 800 XCx in white on loan as a long term review bike for a few months now and we've been hugely impressed by how it performs on and off-road. You can read all about how well it succeeded as a long-distance mile muncher in the May/June issue of Adventure Bike Rider magazine.