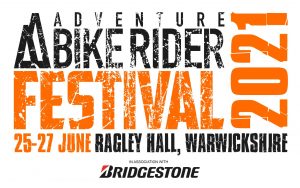 The ABR 2021 Festival is go.
It's just over two weeks until we open the gates at Ragley Hall and welcome you to the 2021 ABR Festival. And what a smile typing that has put on my face.
I'm going to keep this email short and to the point as it's the result of many, many meetings with the local council, public health officials and legal guidelines from the National Government.
We have been advised by all authorities that everyone aged 11+ must have had a negative COVID test within 48 hours before you arrive onsite. This also includes everyone who has been vaccinated. This is a requirement if we are still in level 3 or if all Covid restrictions are lifted on 21st June.
The simplest test to take is the Lateral Flow Test and, having been through the procedure myself before typing this, I can tell you now it's a quick and painless procedure, and is free of charge.
Just to make things very clear, this is a condition for us being allowed to go ahead with the 2021 ABR Festival and is a non-negotiable condition of entry.
So, this is what you need to do: Order a test kit from the Government/NHS or collect yours from most pharmacies or test centres. Here's the link to the free online test kit:
https://www.gov.uk/order-coronavirus-rapid-lateral-flow-tests
After you have taken the test you will need to confirm the result online (details will be supplied with your test kit) and you will receive a text or email from the test site as confirmation. Please bring this confirmation with you to the festival.
Overall, I feel this is a small consideration as it allows us to go ahead with the 2021 ABR Festival as a safe event. It is what we've been asked to do.
Thanks for your understanding. All the ABR team really appreciate your cooperation, and I look forward to welcoming you to a (hopefully sunny) Ragley Hall very soon.
Best Regards,
Alun Davies
ABR Founder
PS: If you have bought tickets for family and friends please forward this to them.