A local council has banned all motorcyclists from using a road near the Ace Café in Northern London.
Brent Council decided to ban all motorcyclists from using Rainsford Road, just over a mile away from the Ace Café in Northern London, following a handful of complaints from local residents.
Locals and staff at the Central Middlesex Hospital have complained about loud motorcycles, dangerous riding and large gatherings of bystanders on the road and after a number of Dispersal Orders failed to provide any results, Brent Council sees banning all motorcyclists from the road as the best solution available. The ban is currently in a six week-trial period.
The British Motorcyclists Federation (BMF) has already voiced their opposition to the ban but Brent Council has argued that the alternative plan of spending up to £90,000 on traffic calming is not affordable.
'The BMF will be resisting this and we are considering taking Brent Council to court to challenge this decision,' commented Chris Hodder from the BMF. 'There is no defence for the behaviour of the people riding on the roads like this but I am not sure they know there is a hospital along that road.'
'Enforcement of the existing road rules would have punished those riding irresponsibly. This ban just punishes all of those on motorcycles which is not fair treatment.'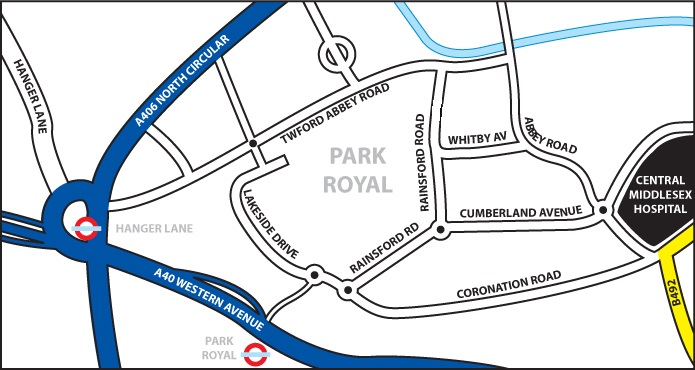 The opposing view form Brent Council read, 'Brent Council have received numerous complaints and evidence from staff regarding dangerous activities of motorcyclists on Rainsford Road. These complaints relate not only to the safety of riders but for all other road users. There are also a number of residential estates situated in both Brent and Ealing, that are near to Rainsford Road which are greatly affected by the crowds of motorcyclists that gather there and then misuse the road.'
'The council would agree that a prohibition on motorcyclists could appear punitive but it is believed that in this case it is necessary to prevent a potential fatal accident and to prevent anti-social behaviour.'
Full details of the traffic order can be found here.
Do you think Brent Council are right to ban all motorcyclists from the road? Have your say in the comment section below.