If you've never heard of REEVU allow me to introduce the brand. The company was established in 1999 and since then they've made it their business to provide a helmet that effectively allows riders to see what's going on behind them without moving their head. And they were successful in the task they set out to complete when they launched the MSX1, a helmet that effectively has a rear-view mirror at the top of visor.
The attachment mirror in the MSX1 gives riders almost a 360 view of their surroundings and REEVU are hopeful that it will help prevent accidents.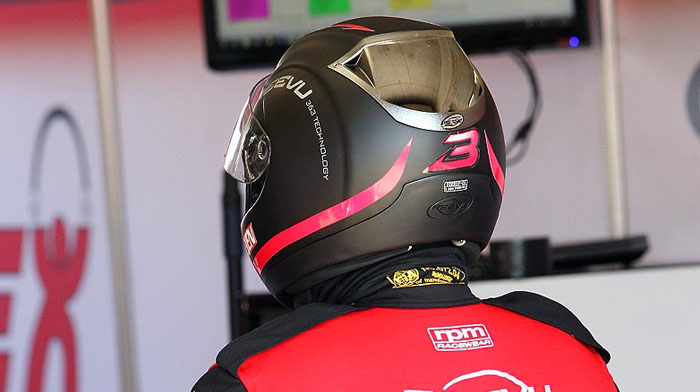 While we haven't tested the helmet ourselves, blogger Mike Werner commented after a quick test, 'I noticed that your eyes needed to get used to the concept and the mirror is actually quite small.'
So, after the successful creation of a helmet integrated with a small, yet functional rear view mirror in it, REEVU has decided to go one step further and offer the EYE1, a helmet which will give riders not only a rear view mirror, but a HUD unit in their visor.
The EYE1, which will retail at £699, will allow data such as speed, GPS directions and bike diagnostics to be transmitted onto the rear view mirror and riders will have the vital information they need to know right in front of their face in an unobtrusive manner.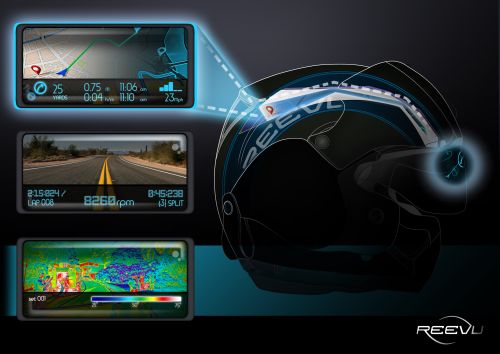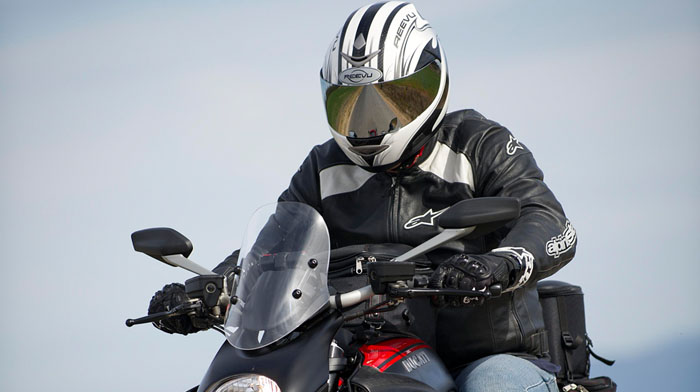 Of course the primary function of a helmet is to protect your head, and fortunately REEVU aren't skimping out in this department.
'We are planning to make all our  safety equipment standard around The World.' Wrote Graham Steele from REEVU, 'All of our helmets will surpass the international required Safety Standards for their particular function. They have to because they are protective head gear.'
The EYE1 will be available in a variety of helmet designs including full face, flip top and adventure style.
In theory it sounds like a great idea and we're keen to get our hands on a test sample to try it out. If it works then could helmets with integrated HUDs be the future of protective head gear? Or is this just another fad?
For more information on the REEVU range, click here.