ABR Sjaak Lucassen hails from the Netherlands, but there's barely an inch of this world he hasn't covered on two wheels. Among his ABR-ing achievements is a five-year, 15,000-mile RTW trip aboard a 2001Yamaha YZF R1. We meet him to find out more…
You've owned several sports bikes, what's the appeal of the R1 for you?
When I first saw the 2001 model R1 I was impressed with her beauty; from the first moment I sat on her it felt like being seated in a comfortable chair.
If you were doing another RTW trip, what bike would you take and why?
I'd prefer another 2001 R1 because I know this bike will survive the toughest terrain, but I'd want one with lower mileage than mine. I'd also consider another four inline. Whatever I chose it would have to be a bike that I have my heart in, because when your heart is in it, you can achieve anything!
What was the hardest part of riding 15,534 miles on an R1?
Ending the adventure!
How about trading the R1 in for a more conventional 'adventure' bike, like the BMW R 1200 GS Adventure, or maybe the new Honda Crosstourer?
Adventure bikes might be a better, more logical choice for the terrain, but they're not for me. For me, it's the heart that decides. If two people fall in love they don't care if their partner is good at cooking, does the dishes or puts the garbage out on a cold winter night! When your heart is in what your do, you feel happy, and when you feel happy, you're going to reach your goals.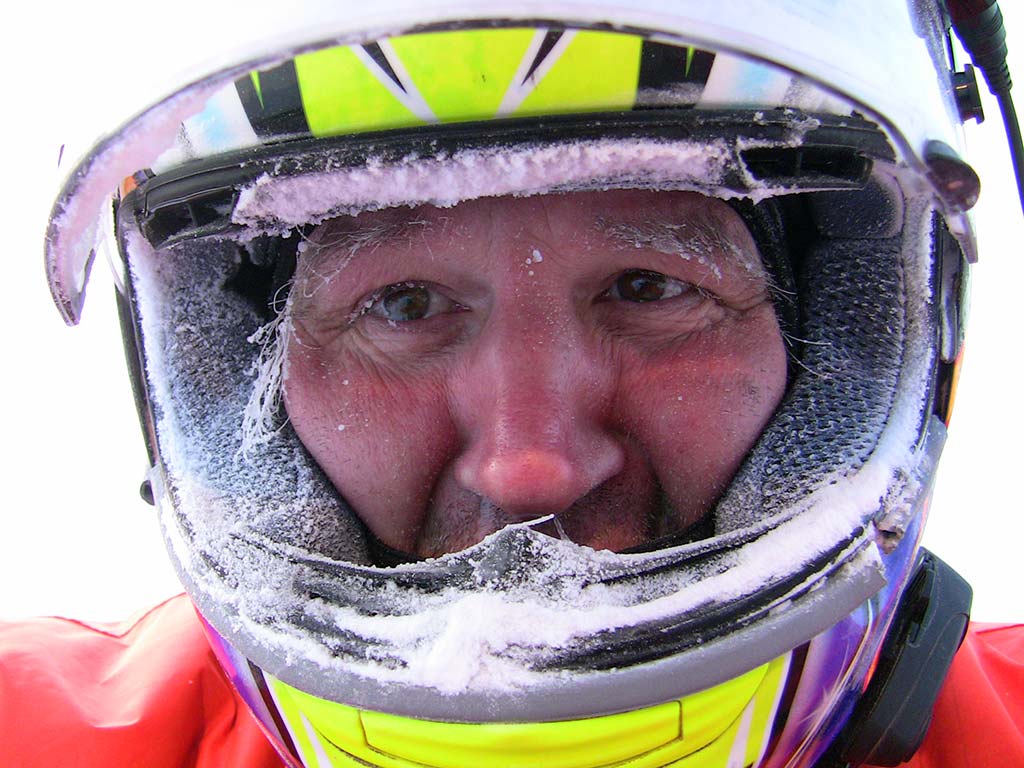 Where is your favourite place to ride and why?
Russia. It's an unspoiled travellers' country where you can have extreme experiences every day and is home to the most hospitable people I've ever met. Once you travel in Russia, you'll understand how the word 'comrade' originated from there.
What's been your most challenging trip to date?
Riding in –30°C on snow and ice to Prudhoe Bay in north Alaska was a big challenge. But being on the road for five years and five month during my world trip on the R1 was by far a bigger challenge.
What's it like riding in an Alaskan winter?
Fun! And cold, of course. But it turned out to be easier than I expected. Good clothing and tyres are essential.
What's the most unusual cultural experience you have had while exploring the world on a motorbike?
In japan, everyone you meet wants to give you a present. Even telling them with the best intentions that you really don't need it only makes them want to give you a bigger gift.
What's the biggest or hardest sacrifice you've had to make in living your adventure dream?
Leaving somebody behind with whom I'd love to live the rest of my life.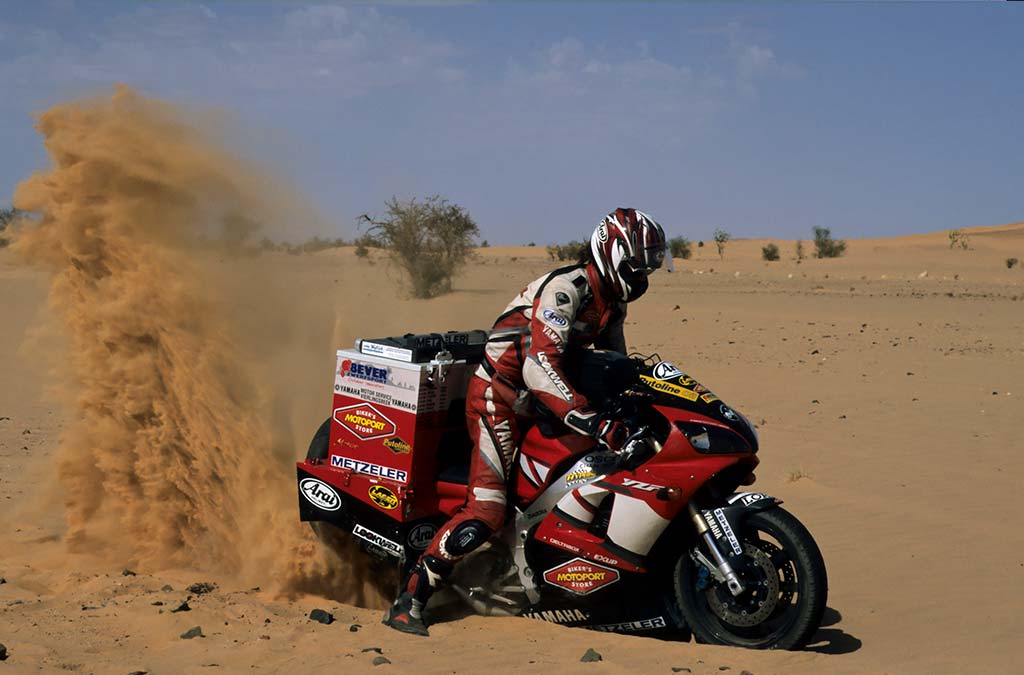 Having travelled so much, where is 'home' to you now?
'Home is where I am; home is where my bike is', that's what I always used to say when I was traveling. Now I feel pretty much at home everywhere and at the same time nowhere. I'm currently living in Maashees, the Nteherlands, which is the village I grew up in. You've just finished writing your book, Life on 2 Wheels.
What was the inspiration for that and when is it available in English?
People always ask about my travels. By writing them in a book they can live my adventures from the comfort of their armchair. Hopefully the printed book will be available in English at the end of 2012, but the ebook is already available on my website.
You have accomplished so much on two wheels, what do you feel is your greatest achievement?
That would be the 1,800 miles through the Congo where I suffered serious breakdowns, faced child soldiers, broke my big toe, twisted my ankle, was held at gunpoint and had to build my own 'roads' in order to get across. It was a hell. But for me, an adrenaline junky, wasn't that what I wanted?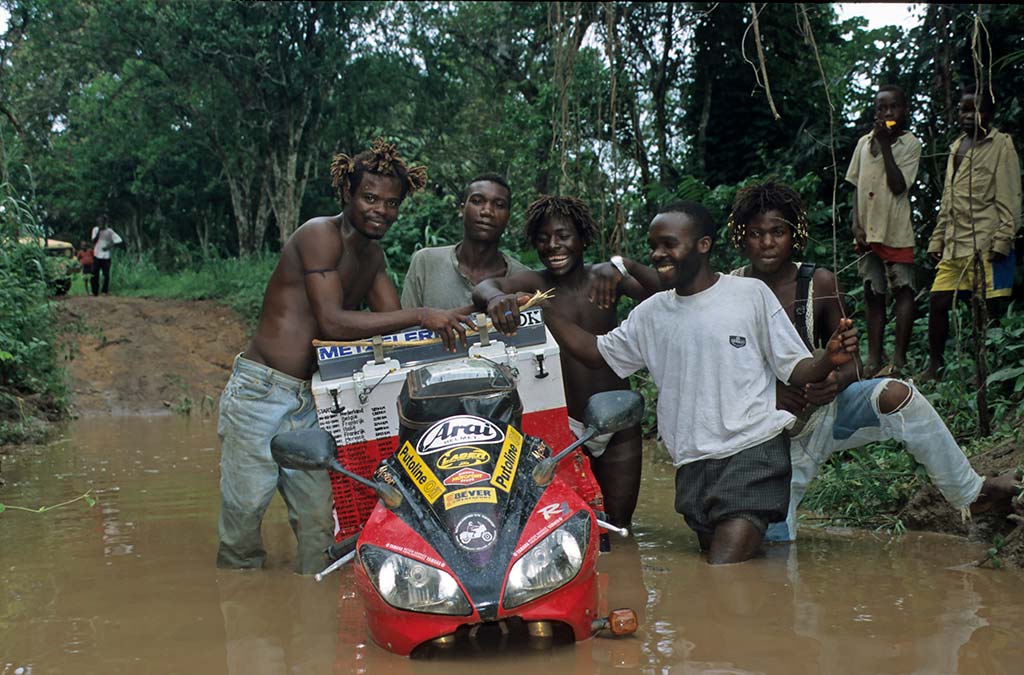 What adventures do you have planned for the future? Where would you most like to ride that you haven't been yet, and why would you like to ride there?
My aim for a long time has been to ride to the North Pole. The winter rides I've done so far to the North Cape and to the north of Alaska, and the upcoming trip I have in mind on the polar ice this winter, are all in preparation for the big one! The rest of my plans are still secret but very extreme.
Who's your motorcycle hero and why?
Ted Simon. I don't read much but I picked up Jupiter's Travels while backpacking in Kupang, Timor, in 1996. It really fed my desire to travel and confirmed that I was doing the right thing, not that I needed much encouragement!
If you could take anyone dead or alive for a beer, who would you take and why?
My grandfather from my father's side. I'd take him for several beers and try to find out how much we have in common.
Tell us something no one else knows about you
Nobody else knows what motorcycle dreams I'm still building in my head.
---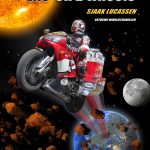 Life on 2 Wheels covers Sjaak's five-year, 15,534-mile trip through over 75 countries aboard his R1. From crossing the Sahara to riding the Road of Bones, he shares his tales of close shaves and high jinks including a boat trip with drug smugglers, finding love in Venezuela and setting a land speed record on the world's largest salt lake. Due for release at the end of 2012, it's currently available online in e-book format from www.sjaaklucassen.nl, priced €7 (£5.80)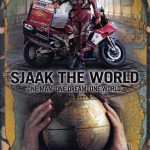 Sjaak The World is the documentary of Sjaak's life, a seemingly ordinary guy who put aside the daily grind and choose freedom with his bike instead. The film combines a mix of interviews and footage from Sjaak's five-year R1 odyssey, €18.50 (£15.40). To order, see www.sjaaklucassen.nl