Full-time adventurer Squash Falconer, 31, has had some unusual motorcycling adventures, from riding a GS 650 from Derby to the foot of Mont Blanc (then climbing the mountain and paragliding off the top of it) to riding 2,500 miles down Mexico for a Mexican TV show. Rosie Fuller finds out more…
What bikes do you ride? When I passed my test my first bike was a Honda Hornet. But more recently BMWs – the 650 and 800 GS, and I particularly like the 1000 RR, which is a sports bike.
I How and when did you get in to motorcycling? I grew up on a farm, so from the age of five or six we had motorbikes, trikes and quads that we used to go out into the fields on. I had a 70cc trike that I ragged around for a few years! I've just been into it since I was a little girl.
I What's the appeal of motorcycling for you? It's the way they feel, the acceleration and speed. I love the fact that on a motorbike you can feel the elements. I enjoy being on a bicycle for that reason, but I love the speed and acceleration of being on a motorbike.
I What adventurous motorcycle trips have you made? In 2009 I rode a 650 GS from my home in Derby to the foot of Mont Blanc. I rode down there with a paraglider on my back, climbed the mountain and flew off the top, becoming the first British woman to fly from the summit of Mont Blanc on a paraglider.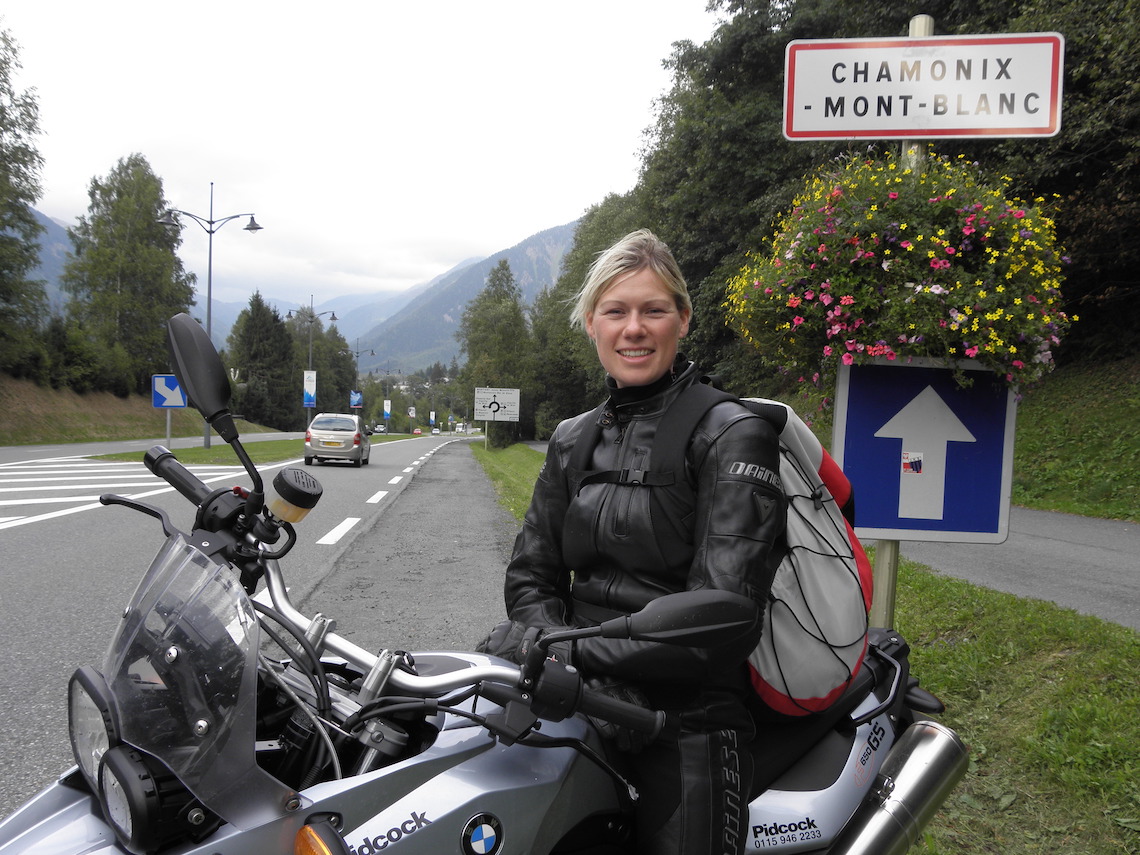 Also, earlier this year I was invited to take part in a project called Rodando pour Mexico, which means rolling through Mexico. Two guys who are passionate about Mexico and motorbikes were making a TV series about riding through the whole of Mexico, with a guest presenter for each section of the country. I was the guest presenter as we rode down the Baja California peninsula
– I did it on an 800 GS. It was an amazing trip, covering 2,500 miles in two and a half weeks.
I Tell us how you organised the Mont Blanc trip… I had this idea that I wanted to ride to the foot of Mont Blanc, climb it and fly off the top. Because it was a unique adventure I also thought it would be great to film it. But I had no money, no motorbike and no paraglider. So I went to see the BBC and I told them that BMW and Ozone Paragliders were behind the trip. At the same time I told BMW and Ozone Paragliders that the BBC was behind the expedition. At the last minute everybody went for it and just four days before the trip BMW said they'd loan me a bike, Ozone loaned me a paraglider and the BBC leant me a very old camera, simply saying 'see how you get on.'
Why was the BMW F 800 GS the best bike for your ride down Mexico? Because it can cope with anything you throw at it – the rider will give up before the bike! It's comfortable for on-road and practical for off-road, which was great as we were doing both. They're also easy to ride – they have a fuel tank underneath the seat, which I find a massive advantage as it helps to stabilise the bike when you turn it. It's that bit bigger than the 650, so it has that bit more power, which is lovely. On the other hand, I found the 1200 is a bit big for me – this was the perfect bike.
What's your best memory from that trip? When we rode out into Sierra San Francisco and some flat-topped mountains came into view. It was one of those moments when you just think, 'wow'. I love mountains and I love bikes, so it all just came together.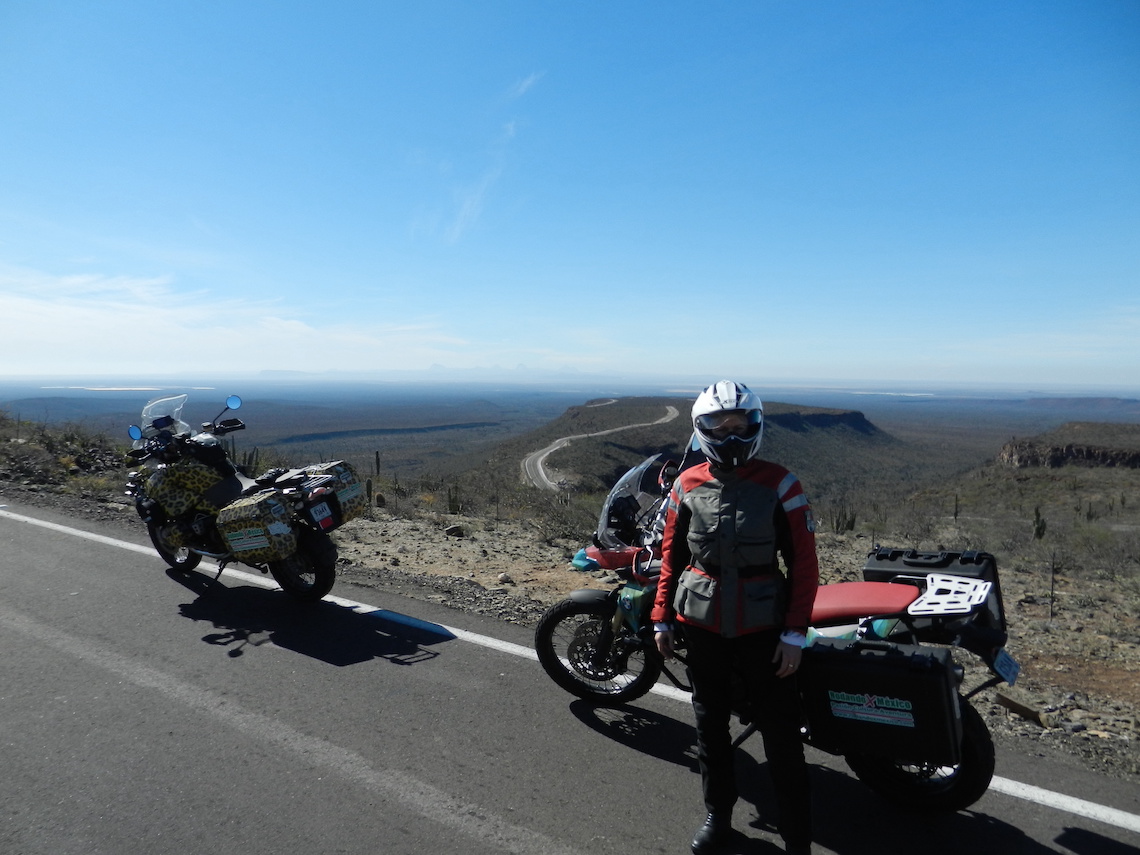 What's the funniest thing that has happened to you while on a motorbike? My mum will kill me for this… One summer night my parents, some friends and I went to a concert, and everyone got drunk except for me. Near where we live there's a fishing pit and they all decided to go swimming, naked. I rode the 650 to meet them, and Mum jumped out of the water with just her knickers on, climbed on the back of the bike and made me drive her home. Luckily it was 1am so no-one saw us!
What future motorcycle challenges do you have planned? I'd like to do more riding round Europe and the Alps, particularly in Italy. I'd really like to ride in Scotland too – I cycled from Lands End to John O Groats and we were often overtaken by motorcyclists. But I love bikes so anywhere appeals really.
What have been the biggest adventure motorcycling challenges you've faced? On both the French and the Mexican trips, because I was on a set timescale, I had a certain number of days to get to certain destinations and it was quite challenging. When I was coming back from France to England, after I'd climbed and flown off Mont Blanc, it was at the end of September and the days were very long and cold. And when you get cold on a bike it gets a bit miserable.
What's your top tip for ABRs on the road? Don't take too much luggage. You don't need it and you'll have a much better time without it. Plan your route well so you haven't got to constantly stop to check the map. And ask the locals for advice on where to ride – there are some amazing roads out there and you don't want to miss them!
Where's your favourite place to ride and why? The Alps – I love the mountain roads.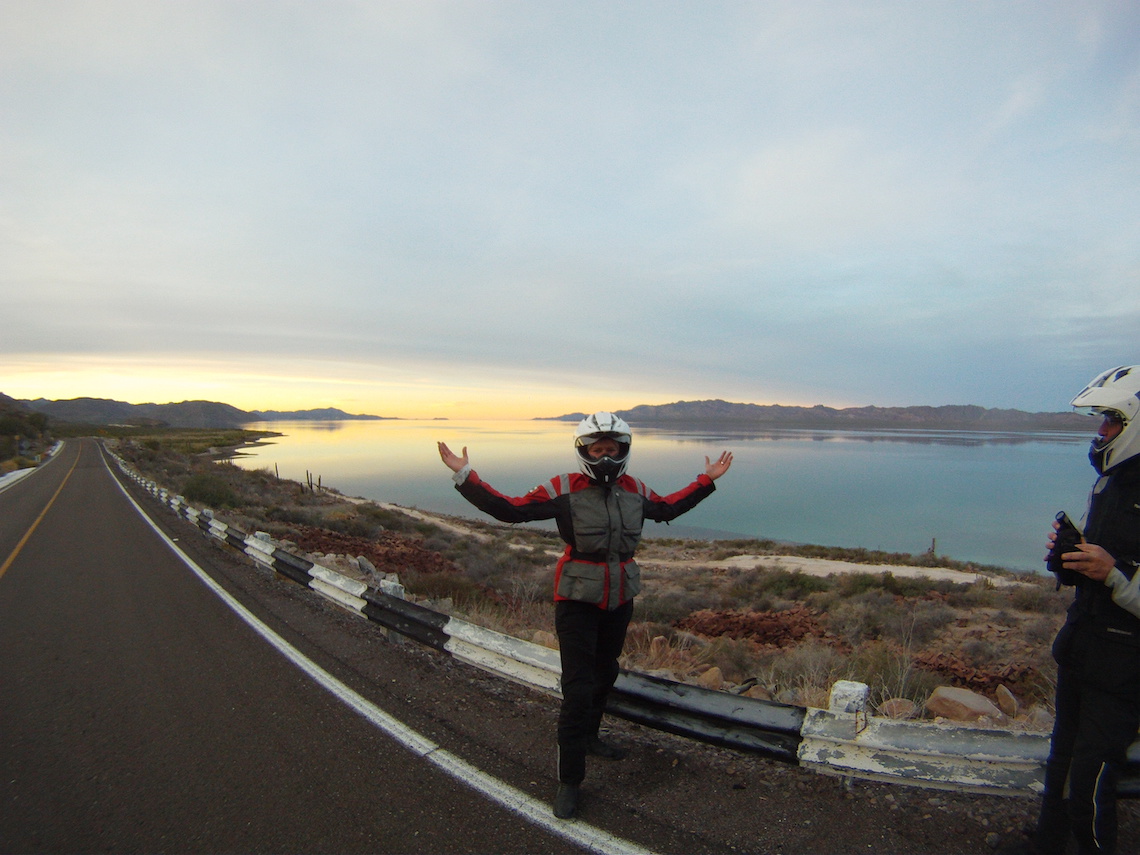 What would be you ultimate fantasy motorcycle and why? The BMW 1000 RR. It's fantastic to handle and the speed is awesome.
Who inspires you? I met stunt rider Chris Pfeiffer at Garmisch this year. I'm massively inspired by him – he dances round with the motorbike like it's a ballerina.
Would you like to see more women in adventure motorcycling? Yes, although I see more women riding motorbikes than I do female mountaineers. But often women are passengers, so it's nice to see them riding their own bikes. I think women are sometimes intimidated by speed, but you can go on a ride that isn't all about the speed, it's about the journey. I like to encourage everybody though, men and women.
Tell us a secret about you! I'm scared of chickens. I was attacked by a cockerel when I was about three and it's given me a really bad fear of birds. I'll jump of a mountain but chase me with a little robin and I'm terrified.
If you could take anyone dead or alive for a pint, who would it be and why? When I was a little girl I used to love Rick Mayall, so I'd probably go out for a drink with him – I thought he was so funny.
Cowboy or ninja? Tough one – maybe a ninja, although tomorrow I might say cowboy.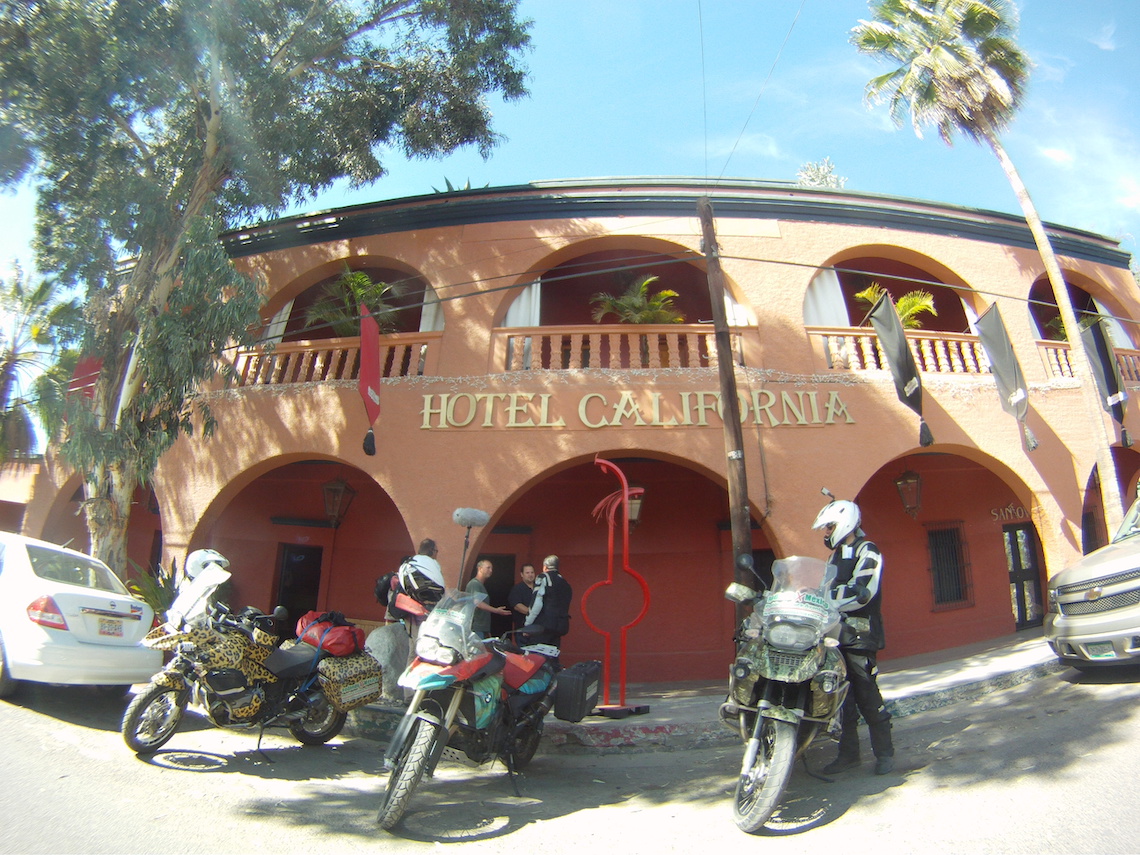 When you were little what did you want to be when you grew up? A farmer. I told everybody at school that when you were a farmer you didn't have to do any exams or get any qualifications and within a few days the whole class wanted to be farmers. The school wasn't very happy…