YOU NEVER THOUGHT WE'D ASK YOU THAT!
ABR Tiffany Coates, 45, has ridden in over 80 counties on six continents. She was the first motorcyclist to cross Asia on all three classic routes, and she's racked up nearly 200,000 miles since teaching herself to ride. We find out more…
Your 1992 BMW R80GS is called 'Thelma'; why did you choose this bike and how did she get the name? Fifteen years ago, when I made a spur-of-the-moment decision to travel to India on a motorbike with my best friend Becky, I was told that this was the bike to carry two people and all their camping gear over rough terrain. We wanted to give her an old lady's name and Thelma seemed a logical choice, because Thelma and Louise is one of my favourite films, and it's a road movie, albeit without a happy ending!
You sold everything – including your hair – to help fund that first big trip. What's the going rate for hair? £30 per ounce. The money went towards tyre levers and tools.
Having amassed just two months' riding experience before your departure, you've describe that ride as a 'baptism of fire'. Where did it take you, and which were the 'hottest' bits? We rode from England to India. The baptismal parts were numerous; how about the fact that we kept dropping the bike at first? Even on the tarmac of Western Europe. The gravel and dirt roads of Pakistan were our first proper taste of off-roading and it was tough initially. The extreme congestion and chaos that is so integral to the roads of India was also extremely tricky to ride.

What's your best memory from that first trip? Riding the Karakoram Highway. It has the most stunning scenery imaginable, three major mountain ranges meeting together – the Hindu Kush, the Karakoram and the mighty Himalaya.
What was the biggest challenge and how did you overcome it? The biggest challenge was probably dealing with breakdowns, because we had such limited mechanical knowledge and skills. We just dealt with each problem as it happened, sometimes having to flag down a pick-up truck to put Thelma in and then go and find someone who could help. We learnt a lot as we went.
If you were to make that trip again, what would you do differently and why? I can't think of anything that we'd do differently or change, which is actually quite surprising seeing as we knew almost nothing about motorbikes when we set off!
Your planned nine months extend to two and a half years! Tell us about that For a start we found that our savings lasted longer than we'd expected – motorbike travel can be pretty cheap. We kept going further while we had money and then had to stop and work to save up enough to travel home. We realised once we'd reached India that we'd had so much fun along the way that we just didn't want to stop, which is how we ended up in Australia.
What's the most inspiring thing that's happened to you on a trip? Riding to Everest Base Camp last year as a guide with GlobeBusters.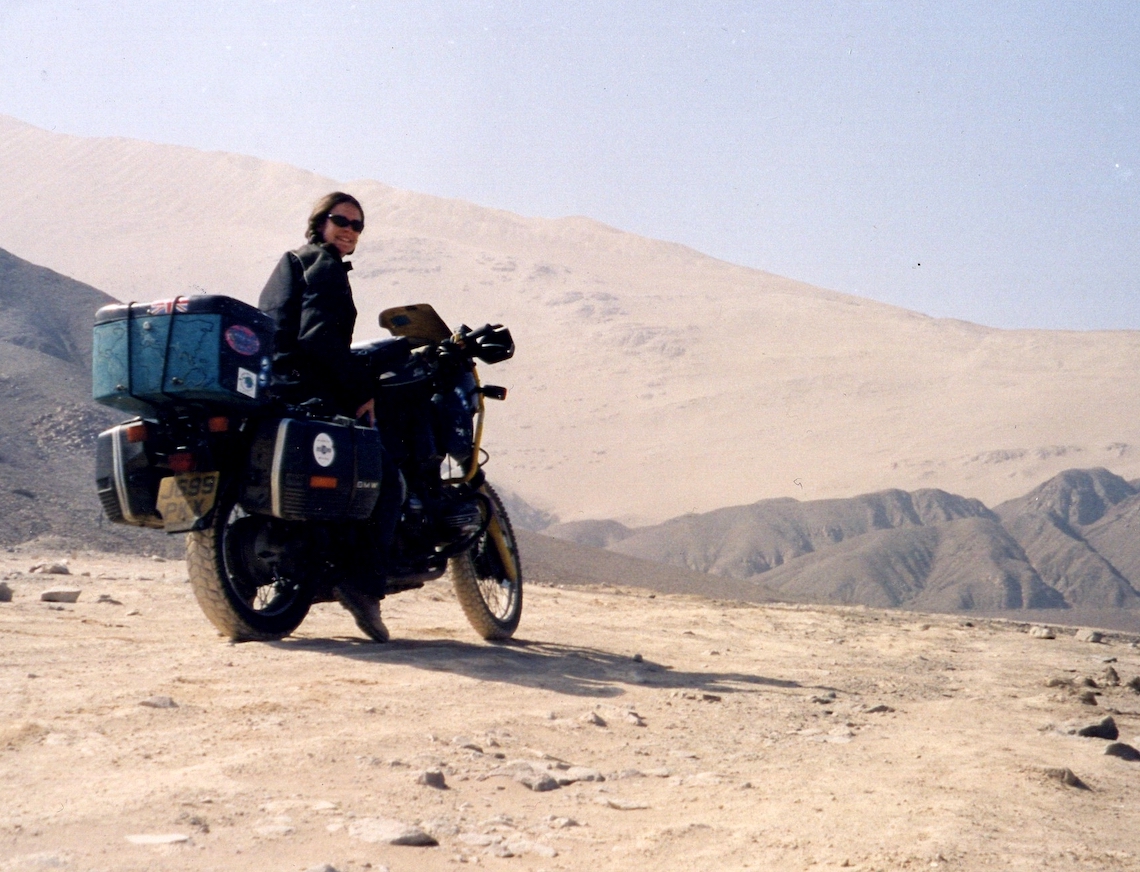 You've turned your passion for adventure riding into a career working as a tour guide – how did that come about? Kevin and Julia Sanders invited me join the GlobeBusters team after we'd met several times and they'd heard so many stories about my extensive travels. I'm one of the few people in the world who has already ridden all of the routes the company has on offer.
Which countries have you ridden in to date? I've ridden though over 80 countries on all the continents except Antarctica and I'm the first motorcyclist, male or female, to have crossed Asia on all three classic routes: the north to Vladivostock; south to Singapore, and central to Beijing.
Have you had to undertake any special training since becoming a guide? Yes! I was put through my paces at GlobeBusters HQ with hands-on training, and Simon Pavey had already given the thumbs up for my off-roading capabilities. I also completed an intensive expedition first aid course and the RoSPA Advanced Riding Qualification for which I got a Gold Award.
You're also giving presentations on your rides all over the world – what's that like? I enjoy giving the presentations; each one comes out differently as various tales get aired. It's fantastic to meet so many people who are interested in bike travel, get their feedback and who also share their experiences. I've got so many travel stories now that I feel I could probably talk non-stop for several days!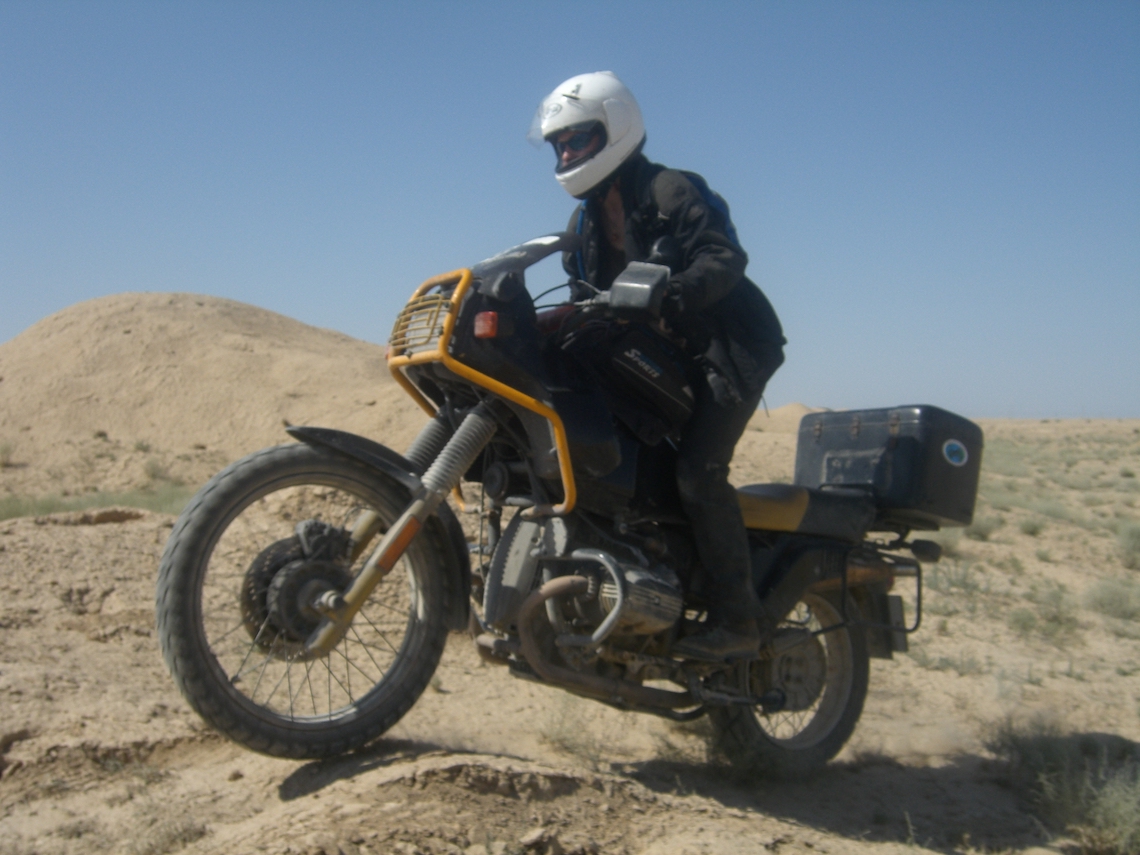 What's your top tip for ABRs on the road? Prepare to be flexible; yes, you may have planned your trip down to the nth degree, but be ready to try something you hadn't thought about, like taking up that invitation to visit a remote village or see a place you hadn't previously heard of.
Where's your favourite place to ride and why? There isn't one overall country that's my favourite; each journey has had a country that's stood out for me in some way, often because of the people. For example, in southern Asia, Pakistan was a favourite; in the Americas I really enjoyed Bolivia; in Africa it would be Ethiopia and Sudan, while in Central/North Asia, my country of choice is Kyrgyzstan, a high-altitude country with a friendly, nomadic population. It's a place that offers plenty of challenging gravel and dirt tracks, golden eagles swooping down on mountain passes, and beautiful camping beside remote lakes.
Where have you not yet ridden that you'd like to? Madagascar, because it's a remote island nation that would be a challenge to explore. But I'll let you into a secret: I'm heading there in the autumn.
Who inspires you? My godson Thom, who was paralysed in an accident but has the most incredible zest for life.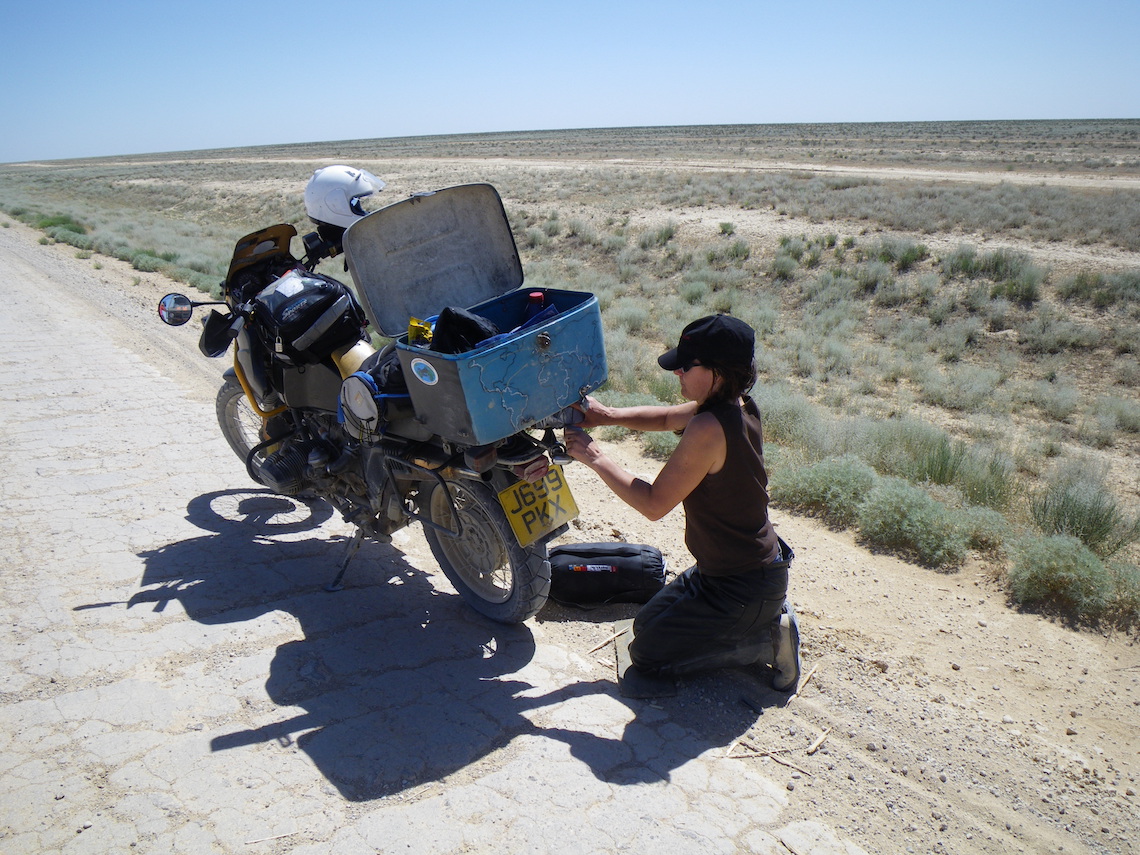 Outside of biking, tell us a secret about you… I'm very wary of animals and have been known to run away from an anteater.
What does the future hold? Hopefully a successful trip to Madagascar and many more travels yet to come.