WINTER INSPIRATION
In the midst of winter when colds and flu are doing the rounds, there is another condition that can make us feel down in the dumps. Its symptoms are akin to 'cabin fever' and can see ABRs go a bit stir-crazy when atrocious winter weather leaves us stuck indoors.
We want to go out in search of two-wheeled adventures, but the days are short, cold and usually wet, so we inevitably end up confined to the house, trying to find an alternative release for our pent-up frustrations. The ideal cure for winter biking woes, however, is a good motorcycle DVD. Something with a story, a bit of action, some biking daring-do maybe, and adventure in far-off lands. So here's what I'm prescribing this winter season: take a few of these and call me in the spring…
Trail Riders by Mike Clarke
SRP £15.00
www.video-cameraman.co.uk/trail-riders
In a Line: Share the passion for the trails by people who love nothing more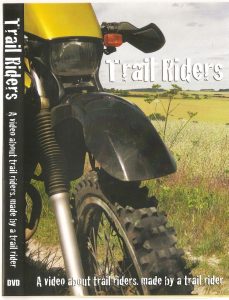 ______________________
The Ride – London to Beijing by Kevin and Julia Sanders
SRP £24.99
www.globebusters.com
In a Line: An epic rollercoaster ride of emotions along the Silk Road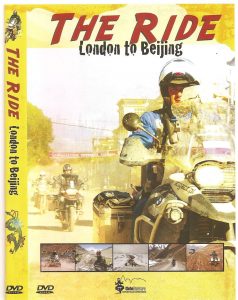 ______________________
Motorbikin – Coast to Coast by Phil Hodgens
SRP £18 plus shipping costs
www.motorbikin.com.au
In a Line: Across Oz from east to west via the Simpson desert…why wouldn't you?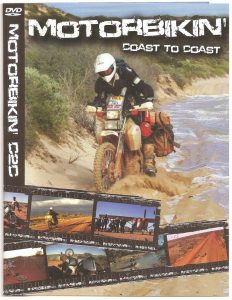 ______________________
Sjaak the World – one man, one dream, one world by Sjaak Lucassen
SRP £16
www.sjaaklucassen.nl
In a Line: A five-year ride around the world on an R1 – crazy or what!?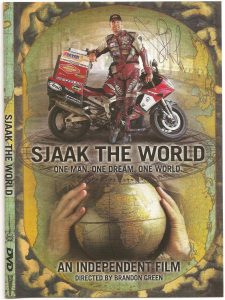 ______________________
Aim for the Horizon by Rob Mason and Dean Wilson
SRP £18.00
www.adventure-spec.com
In a Line: From completing your CBT to riding up a mountain. In 6 months – easy!