A round-up of places we've visited in the past few weeks…
The Falkirk Wheel

(Feature image above)
A visit by American friends took us up to Scotland, meeting them at the Falkirk Wheel. For those who don't know of it (and neither did we at the time), the Falkirk Wheel is one of the most unique and fascinating pieces of engineering in the world. It is effectively a boat lift for canal boats, built as part of the millennium celebrations and designed to restore the navigable waterways of the historic Forth & Clyde and Union Canals.
Historically, the two canals had been joined by a flight of 11 locks, stepped across a distance of a mile and dismantled in 1933. Rather than continue with that approach, designers instead devised a canal boat lift based on Archimedes' principle of displacement to lift or lower the canal boat a total distance of 35 metres.
You basically float into either the top or bottom gondola, and through the process of displacement, the carefully balanced structure rotates like a Ferris wheel, with a series of hidden cogs to keep the gondolas level. You can pay to take a tour and ride the wheel on a tour boat, something that is certainly well worth a ride up to Falkirk to experience.
For more information visit: www.thefalkirkwheel.co.uk
---
Isle of Man TT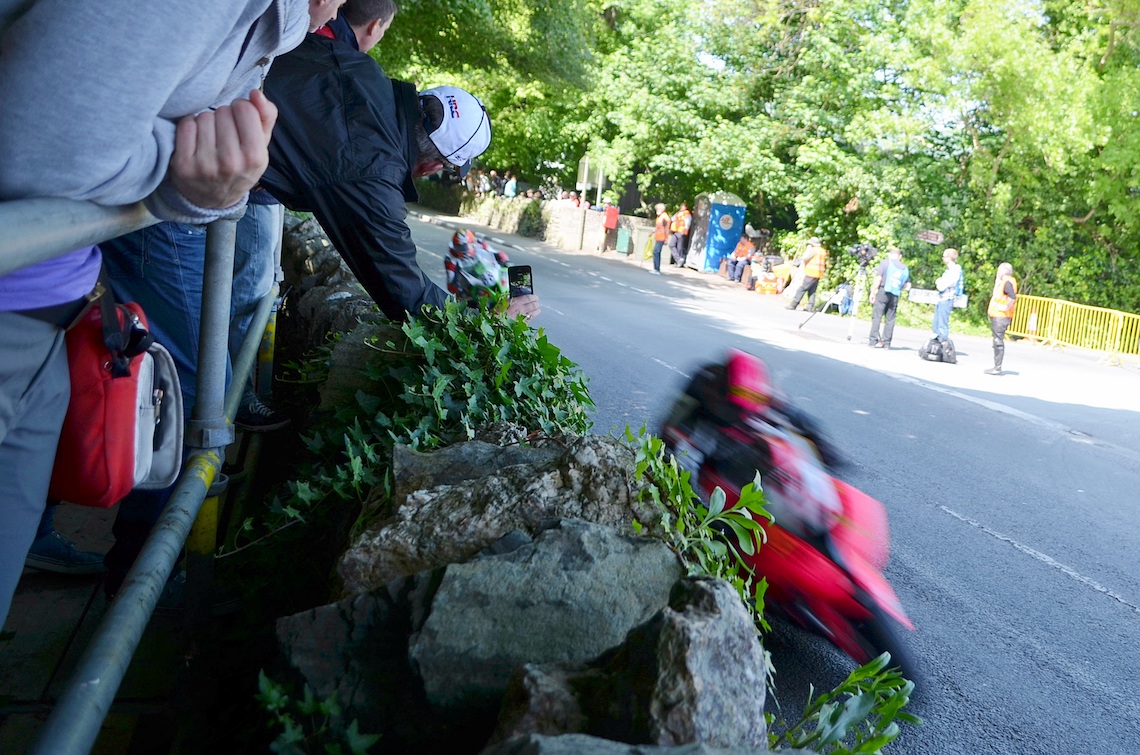 It has been TT week over on the Isle of Man, with us able to nab a place on a corporate jolly in order to watch some of the racing. The weekend began with a coach ride around the circuit, the onboard narrator no other than legendary TT rider John McGuiness. John talked us through every corner and curve, which gear he'd be in, what speed, who'd crashed where, his favourite corners, and the ones he hated.
It was fascinating to hear his feelings at the start of a race, and how on the start line the nerves swell, that fear taking over, and having taken off, those initial nerves as you head down Bray Hill at 170mph, still with cold tyres, and into that tight right-hander at Quarter Bridge hoping that the grip will stick. Then refuelling on laps three and five, and how going back out on a full tank has those nerves resurfacing again.
As we sat and listened I couldn't help but think how similar it sounded to embarking on any big bike 'adventure', and how it's just a matter of overcoming your nerves and going for it, whether it be for a lap around the TT or a lap around the world. A big thank you to John, and our respects to Karl Harris and Bob Price, both of them killed during this year's racing.
---
BMF Rally, Peterborough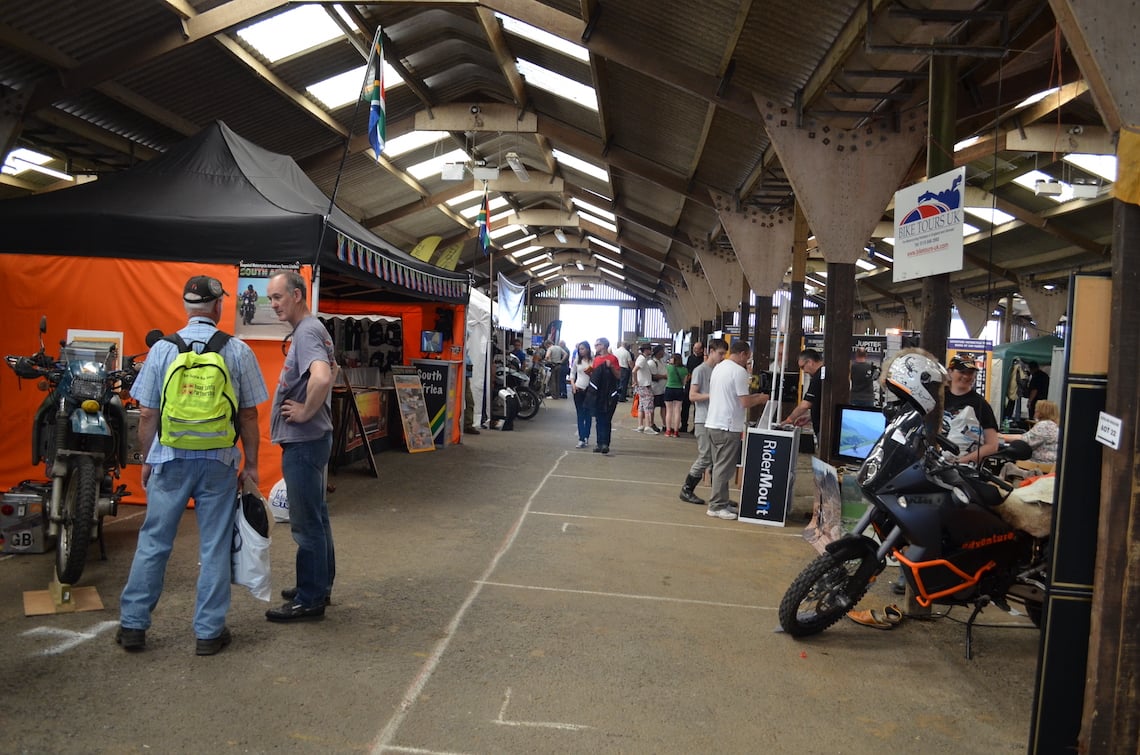 It was with some trepidation that we headed for Peterborough for the long-standing BMF Show, an event that has lost much of its lustre in recent years and has perhaps struggled with the changing face of motorcycling (it's generally classic and sports bikes). It was welcome relief to see then just how much effort had gone into creating an Adventure Zone, twice the size of last year's allocation and set to be even bigger next year.
The usual contingent of tour operators, pannier and accessory makers were there, including Cotswold Outdoor, Touratech, Stahlkhoffer and Turkey Motorcycle Tours. Ed March also unveiled his new DVD and Graham Field launched his new book Ureka. Of all the events on the adventure bike calendar, this was arguably the one that had the most effort put into recognising the adventure bike sector and catering for it.
It'll be interesting to see if the NEC Live and London bike shows follow suit in the coming months. In the meantime, look out for the BMF organised Bikefest at Kelso on the 5th – 6th July and the Tailend event, again in Peterborough, on the 13th – 14th September.
For more info see www.thebmfshow.co.uk