A few things to get involved with in the coming months…
GS Trophy – South Wales (Feature image above)
BMW Motorrad is holding the UK qualifier for the GS Trophy over the Bank Holiday of Sunday/Monday 25/26th May 2014.
The GS Trophy is BMW Motorrad's bi-annual celebration of all things GS, culminating in an epic 10-day off-road race with teams from over 15 nations around the world competing.
Three British GS owners will be chosen over the weekend to travel to Canada in September for the all-expenses-paid final.
BMW will be holding a two-day selection and qualifier event for GS-owning customers at BMW Off-Road Skills in May and you're all invited to take part.
It costs £99 to enter and will be held at the BMW Of Road Skills centre in South Wales.
The UK Qualifier will take place on a number of different GS motorcycles provided by BMW Off-Road Skills, and will involve different tasks and challenges set by Simon Pavey and his team.
The initial round of qualifying will start with approximately 100 riders on the Sunday and the final 20 will be announced that evening. The final three will be chosen on the Monday.
Limited places are also available on the optional training day on Saturday 24th May for £249. Get out there and get practising.
To book call 08000 131 282, or visit www.offroadskills.co.uk
---
Motorcycle Off-Road Experience – Nottinghamshire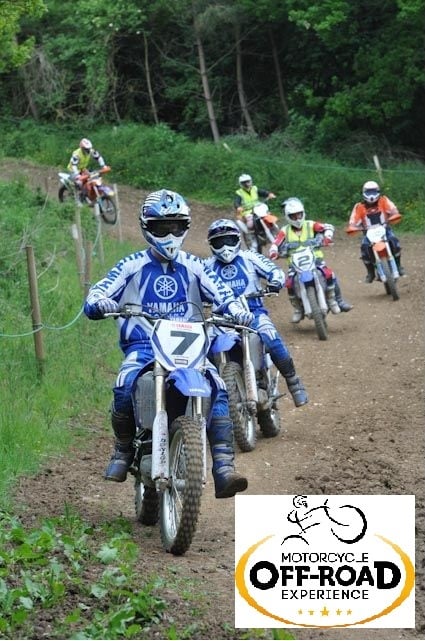 If you fancy giving off-road riding a go and don't have the bike or the facilities, then why not head along to the Motorcycle Off-Road Experience being held in Nottinghamshire from the 20th to the 23rd of June.
The event is an initiative set up by members of the off-road sector of the Motorcycle Industry Association, their intention to make it easier for people to give off-road riding a go, with a total of 400 places available.
Bookings go live on the 10th May at 10 a.m., with a 'women only' session on Friday morning (20th June).
The event is taking places at AMCA's track at Bevercotes, with places for either a morning or afternoon session, allocated on a first-come, first-served basis.
There is a charge of £25 for each booking, with that including all equipment, training and bikes.
It is advisable that people book as soon as registration opens, as most places for last year went within the first sixty minutes of going live.
For more information and to book your place visit www.rideoffroad.co.uk.
News just in: Suzuki will be supporting the event with a fleet of DR-Z125Ls, RM-Z250s and RM-Z450 machines.
---
Ewan's bike at Scottish Museum Glasgow
It's been ten years since Long Way Round burst onto the scene and exploded this crazy adventure bike market.
You can now see Ewan's bike at the Riverside Museum in Glasgow, where it is being displayed along with essential objects from five contemporary Scottish adventurers, including explorer Mark Beaumont and cyclist Kate Rawles.
As well as the R1150 GS used on the Long Way Round, the R1200 GS Adventure used on the Long Way Down will also be there.
Will the museum need to leave space for the bike from a third adventure? Time will tell.
In the meantime, for more information on the museum and the exhibit – on show until 10 April 2015 – visit www.glasgowlife.org.uk/museums/riverside/collections/Adventurers/