A round-up of some of the events coming up over the next few weeks and months…
Watch adventure travel movies
The Adventure Travel Film Festival
15-17th August, Sherborne, Dorset.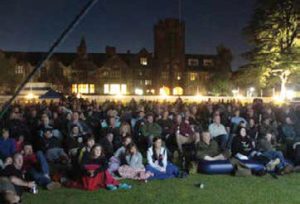 It's that time of year for the Adventure Travel Film Festival again, an event joint programmed by none other than Lois Pryce and Austin Vince. It's not just about motorcycle travel, but about travel in general, with all manner of independently shot and edited videos being shown in various venues around the all-girls school in Sherborne, Dorset. It's a great event, with a relaxed and friendly atmosphere. One to drag the other non-motorcycling half along to.
www.adventuretravelfilmfestival.com
---
Ride your shaft drive to the Ace
Shaft-Drive Sunday
Ace Cafe, 27th July

All things Shaft-Drive are welcome at the Ace Cafe the last Sunday in July, with chance to look down on all those who make the mistake of turning up on chain driven machinery. GS, Explorer, Crosstourer, Stelvio, Ténéré… with the Ace Cafe always worth a run out too.
---
Drink cider
Zen and the Art of Cider
August 22nd – 24th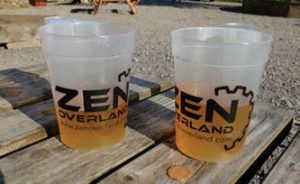 A relaxing combination of motorcycles and cider drinking awaits those who venture down to Mendip (between Cheddar and Bristol) for this year's Zen and the Art of Cider, an event hosted by Gabe of Zen Overland fame. Low key, relaxing, with plenty of campfire tales.
Price of £35 includes camping, presentations, seminars/demonstrations and morning tea and coffee and paracetamol.
Visit www.zenoverland.com for more information.
---
Look at stalls and exhibitions
Adventure Overland Show
27th-28th September, Stratford-upon-Avon Racecourse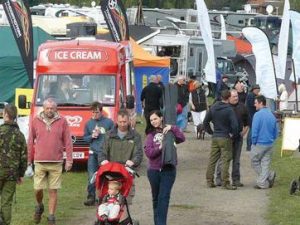 Merging two wheels with four, the Overland Show in Stratford is still in the early stages of maximising appeal to the two-wheel adventurers, but it promises to be bigger year on year and the mix of stalls and activities is more diverse and interesting than you usually get at a sole motorcycle event.
Expect to see some tour companies, bike manufacturers and authors. Worth a day out, with camping available.
See www.adventureoverlandshow.com
---
Race off-road through the night
Dawn to Dusk
23rd – 25th August, South Wales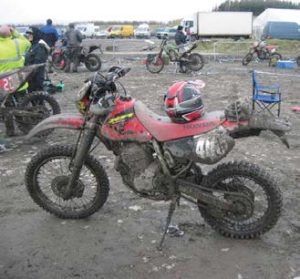 Taking place in the Vale of Neath, South Wales, the Dawn to Dusk event is one the UK's hardest and longest running enduro events, featuring a mix of pro and amateur riders. The riding takes place through the night with 24, 12 and 6-hour solo and team enduro events. The orgainsers expect over 500 riders, with 5,000 spectators, with it all taking place on August Bank Holiday.
For more information visit www.dawntoduskenduro.co.uk
---
Plus, don't forget our own ABR Rallies;
Midlands Rally: 25-27th July
Salisbury Plain Rally: 15th-17th August
Bulgaria Rally: 25th August
West Wales Rally: 25th August 12th-14th September