Looking for an excuse to get out on the bike this spring? We've got you covered…
Overland and Adventure Bike Day
An annual event where adventure motorcyclists from around the UK gather to check out each other's rides, natter about the adventures they've been on or are planning, and generally have a good time. There's a great atmosphere at the café, with good food being served throughout the day, and this year the event will be attended by Globebusters, the TRF, Sam Manicom, Derek Mansfield, and Austin Vince, so drop by to say hi. 
WHEN 'N' WHERE: The meet will take place from 9am on Sunday 24 March, coming to a close at 5pm. It's held at the Ace Café, Ace Corner, North Circular Road, Stonebridge, London, NW10 7UD. 
HOW: Like most great events at the Ace, this is completely free to attend, so just turn up and you're set! For more information head to www.ace-cafe-london.com.
Adventure Bike ride in at the Sammy Miller Museum 
After the success of last year's event, the Sammy Miller Motorcycle Museum is again holding its annual adventure bike ride in at its iconic location in the New Forest. The museum, which is owned by the legendary British motorcyclist Sammy Miller, holds a fantastic collection of bikes from throughout history, including one of the largest collections of exotic racing bikes in the world, and a collection of motorcycles which date back as far as the late 1800s. Make the most of it by spending the rest of your day riding around the lovely roads of the New Forest, you won't regret it. 
WHEN 'N' WHERE: The ride in will be hosted at the Sammy Miller Motorcycle Museum on Sunday 7 April. Address is: Sammy Miller Museum, Bashley Cross Roads, New Milton, Hampshire, BH25 5SZ. 
HOW: Just turn up on the day! Entry to the museum complex will be completely free, and there'll be a special adventure bike entry fee of just £5 to the museum itself.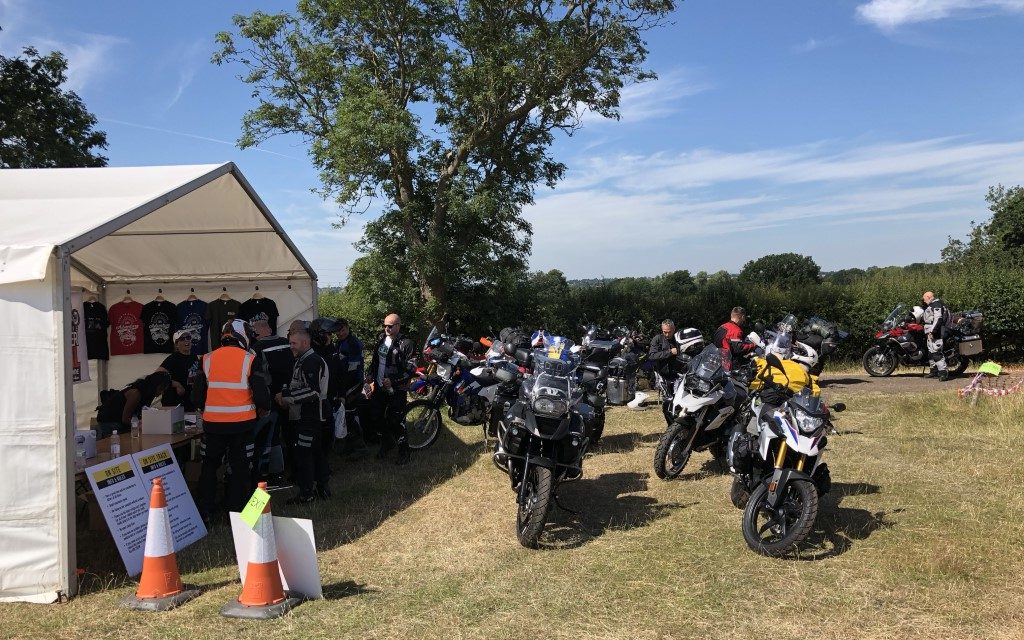 Bmad Paignton Beach Bike Festival 
Despite the angry-sounding name, this seaside biker festival is a great occasion over the first weekend of May that aims to improve the lives of sick, disabled and disadvantaged children.
BMAD stands for Bikers Make A Difference, and all money raised from the festival goes to several charities, including sick and disabled/disadvantaged children in the TQ postcode area, Young Carers, Blood Bikes, Devon Air Ambulance and St John Ambulance.
Raising money for a good cause has never been so fun either, with the weekend promising heaps of two wheeled fun along with plenty of major trade stands, plenty of beer and cider and live music throughout the weekend. 
WHEN 'N' WHERE: Friday 4 May – Sunday 6 May, Paignton Beach, Paignton Sea Front, Eastern Esplanade, Paignton, Devon, TQ4 6BW. 
HOW: A weekend pass is just £12, and the gates open at 6pm on Friday 3 May
Adventure Bike Rider Ireland Rally 
This year will mark the seventh annual ABR Ireland Rally, which is held in the Shepherd's Rest Campsite near Magherafelt, Northern Ireland. The weekend provides an excellent opportunity to meet like-minded riders while enjoying great craic, with rideouts planned throughout the event. There'll also be live music on the Saturday night after a three-course sit-down meal. 
WHEN 'N' WHERE: The ABR Ireland Rally will be held at the Shepher's Rest Campsite, 220 Sixtowns Rd, Draperstown, Magherafelt, BT45 7BH, Northern Ireland. The event will be held over the weekend of 10-12 May. 
HOW: Head to www.bit.ly/ABRirelandrally19 and register your interest. Camping is £5 per person per night, and this will be collected after arrival.
Adventure Bike Rider Festival 
If there's only one motorcycle event you go to this summer, make it the Adventure Bike Rider Festival. Held on the grounds of the grand estate of Ragley Hall in South Warwickshire, there'll be test rides, live music, an on-site adventure trail, green lane rideouts, and plenty more. Head here to find out more. 
WHEN 'N' WHERE: The Adventure Bike Rider Festival is being held at Ragley Hall, Alcester, B49 5NJ on July 12-14. 
HOW: Tickets for the festival are selling fast, so you'll want to act quick if you want to get yours. It's £79 for the weekend (camping included) while day tickets will cost you £39. For full details head to www.bit.ly/ABRfest19tickets where you can also purchase your ticket.