Fancy getting out on the bike? Here are a few good excuses…
Motorcycle Live 
The UK's largest motorcycle show is held annually in November at the National Exhibition Centre, Birmingham. Across four huge halls motorcycle manufacturers will be giving glimpses of their new 2015 models for the first time in the UK. Not only that but you can see all the latest riding gear, watch awesome shows and meet riding celebrities all in one day. 
When 'n' where? 22nd – 30th November at The NEC, Birmingham (Postcode for satnav: B40 1NT) 
How? Tickets can be purchased online at www.motorcyclelive.co.uk. Adults: £17, children (up to age 16) £7: Senior (65+): £11
ABR Yuletide Exmoor Explorer 
An ABR Rally held by members of our forum, head over to Bideford, Devon on the 5th – 7th December for a cracking weekend of bikes, campfires, booze and fun! Organised rideouts will be held on the Saturday with on and off-road options, so if you want to ride some of the best roads and trails in Devon while having a blast, here's your chance. 
When 'n' where? 5th – 7th December, Bideford, Devon 
How? Sign up for the rally on the ABR forum (www.adventurebikerider.com/forum), camping is just £7 per night.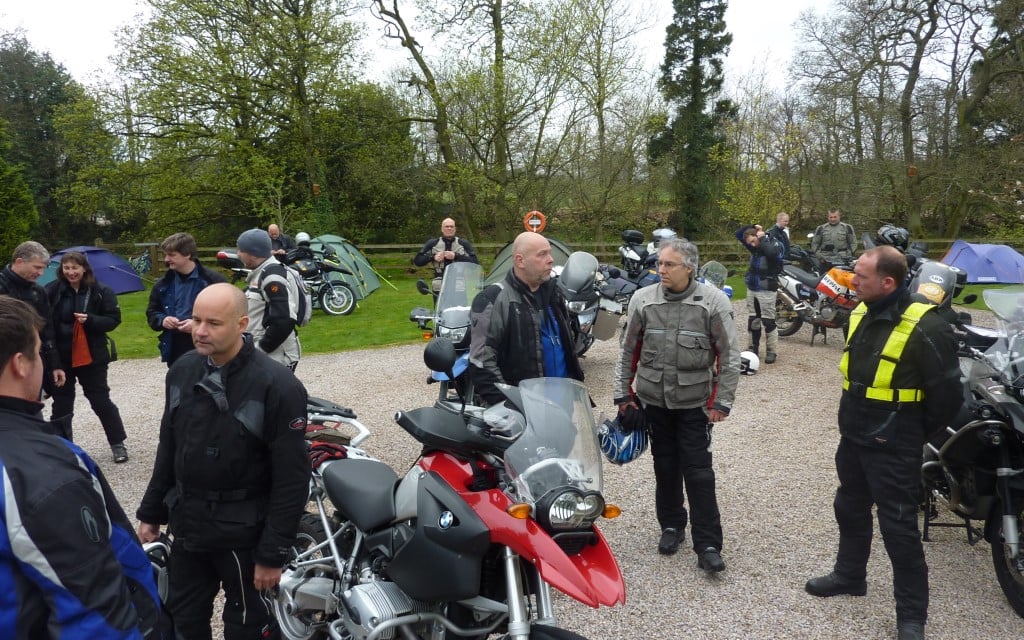 Southern Classic Off-Road Show & AutoJumble 
A show that brings together a wide variety of offroad bikes in various off-road categories. Many of the bikes on display will have been ridden in high-level competitions. There'll also be a 'bike jumble' (think car boot but with spare motorcycle parts) with a wide selection of stalls and stands. If you're looking for a particular part for a restoration project of yours, you might find it here! 
When 'n' where? Saturday 6th December, Kempton Park Racecourse (Postcode for satnav: TW16 5AQ) 
How? Visit www.egp-enterprises.co.uk, tickets cost £6, children/OAPs £5
Ace Cafe Xmas Toy Run 
The Ace Cafe's annual Christmas Toy Run into central London, visiting children's wards at three different hospitals and handing out presents. Make sure you bring wrapped up gifts to give to the children, labelling them boy/girl/age group! It promises to be a fun-filled day and there'll be prizes for 'Best Dressed Bike' and 'Best Dressed Rider' – and it's all for a great cause. 
When 'n' where? Sunday 14th December at the Ace Cafe (Postcode for satnav: NW10 7UD) 
How: See www.ace-cafe-london.com