Throughout 2016 we've been putting together a series of two-day rides that, when joined together, will form a week-long grand tour of England and Wales's magnificent coastlines.
In issue 32 we explored Wales, in issue 33 we rode the stunning South West Coast, and last issue we rode a fantastic route along the South and South East Coast.
The emphasis of these routes is on exploring this great island of ours by taking the roads less travelled, focussing on discovering the area's history, culture and natural beauty, while also seeking out exhilarating stretches of tarmac that'll have you grinning from ear to ear.
While we finished last issue's ride in Faversham, we've decided to begin this instalment a few miles up the road by Ipswich. This will aid those who are completing this circumnavigation in stages as it means you shouldn't have to bear the M25 for too long.
Travelling to Ipswich on the night before your intended ride is a preferable plan of attack as the two days herein require long days in the saddle, the first of which being an epic 280-mile ride along the east coast of England, starting in Orford Ness and finally coming to rest in Hull. We have plotted a slightly shorter journey of 250-miles (on faster roads) for those who are slim on time.
Our second day is quite a bit shorter, but the northerly finishing point means that for those living in the south it's a long ride home. So, we leave Hull after catching some Zs and spend the day riding the dramatic and bleak coastline and scenery of the North Yorkshire Moors, rolling through Scarborough and Whitby (where you must stop for fish and chips), before coming to an end in Staithes, the picturesque hometown of the infamous Captain Cook.
This route has it all, and while you might not normally associate the East Coast with great riding, if you follow the proposed route you'll find out just how enjoyable it can be. There's plenty to see, discover and ride, so download the SatNav file and get out there. We'd love to hear from those of you who enjoy the ride, so make sure you get your Discover Britain sticker and get in touch!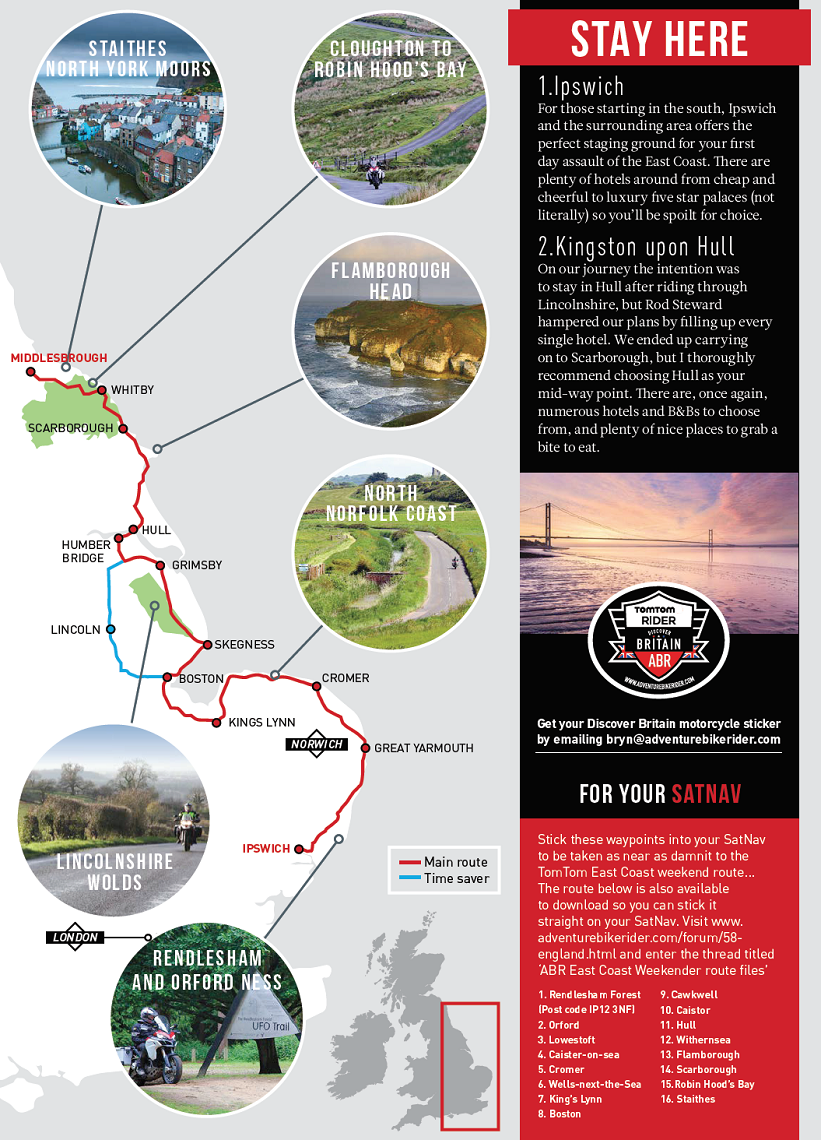 Ride
1 – North Norfolk Coast
You'd be forgiven for thinking that it would be difficult to find great riding roads in Norfolk with it being, on the whole, a very flat county, but the A149 from Cromer to King's Lynn is out to prove you wrong.
With the gorgeous coastline to the right and lush, rolling farmland to the left, the road twists and turns for just over 50 miles, passing through numerous pretty villages where the houses and walls are handsomely crafted using local pebbles.
As you ride out of Weybourne be sure to stop off at the Muckleburgh Military Collection, a private museum with an impressive collection of army vehicles (which you can ride for a price).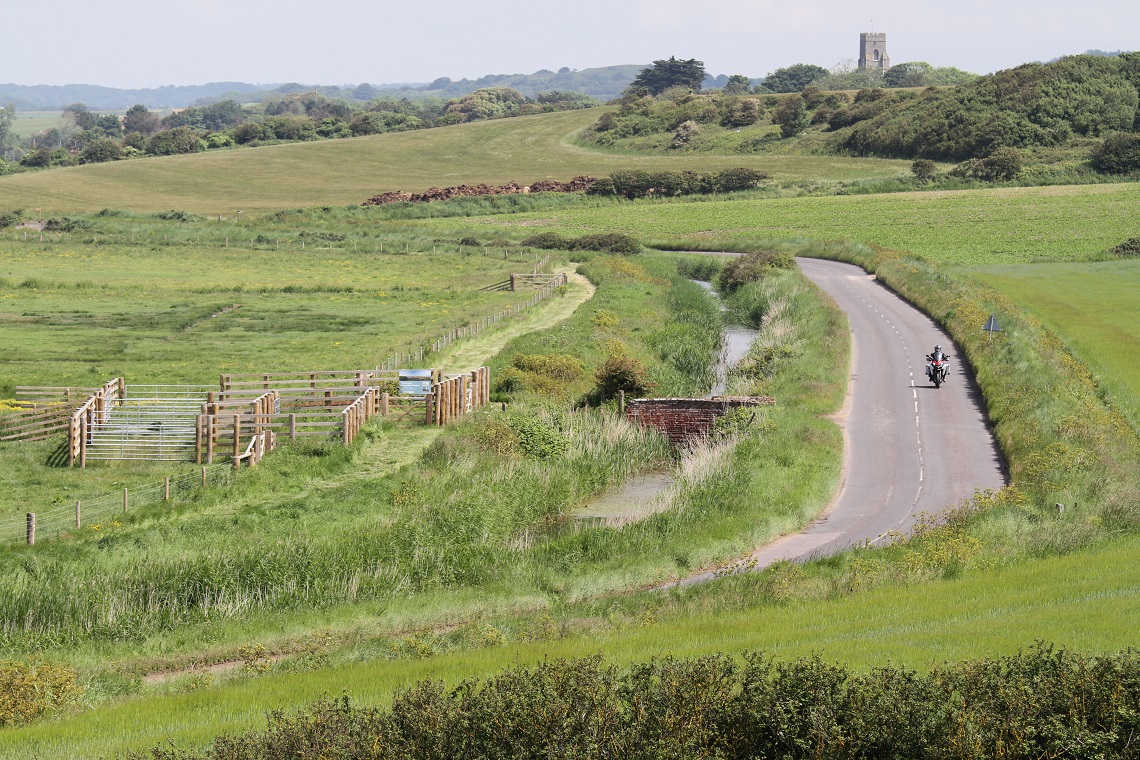 2 – Cloughton to Robin Hood's Bay
It can be said that the whole of the North Yorkshire Moors must be ridden, with a seemingly endless supply of fantastic roads, but if you want a stretch of tarmac that provides commanding views of the North Sea while also allowing you to experience the wildness of the moorland, Newlands Road, which begins ambiguously in Cloughton, is the starting point for a rollercoaster of a ride that eventually takes you to Robin Hood's Bay.
The road rises and falls with the undulating terrain and throws in some nice sharp turns and steep hills for a bit of fun. Take some time to nip off the road to explore the smaller lanes that take you to the cliff edge for fantastic views.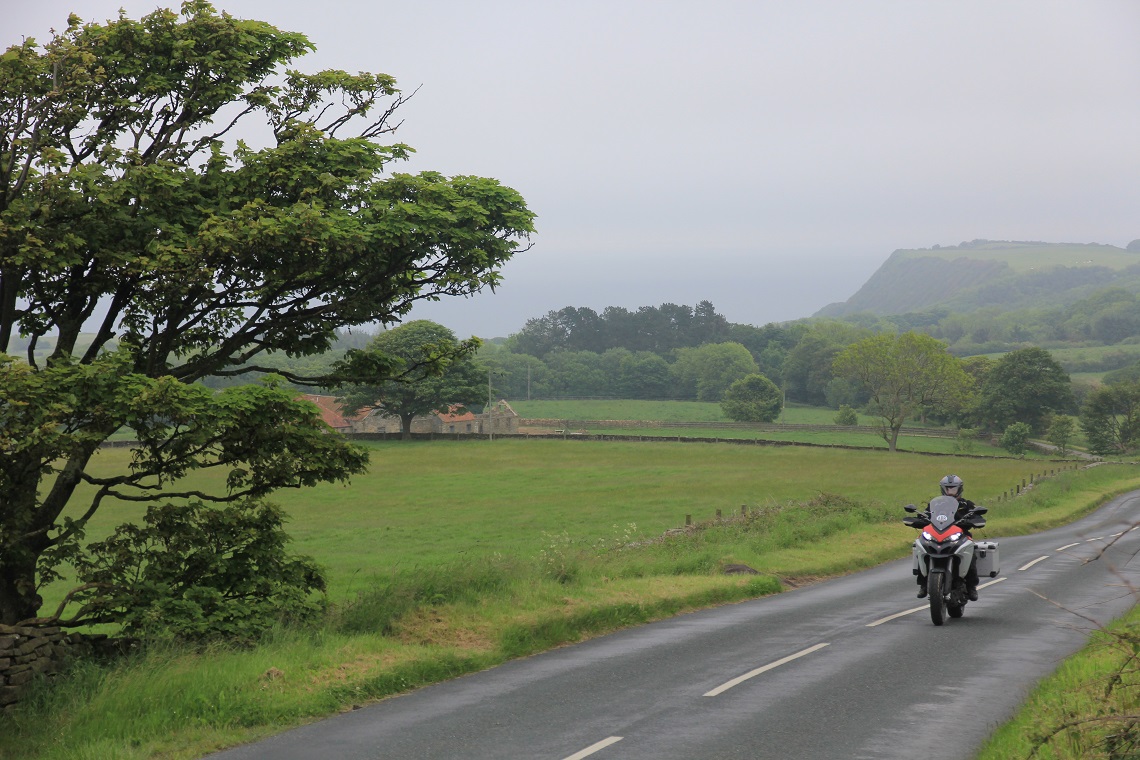 Discover
1 – Lincolnshire Wolds
Like Norfolk, it's all too easy to dismiss Lincolnshire and exclude it from any plans you have. But give it a chance! Head into the Wolds and you'll find a charming Area of Outstanding Natural Beauty that you'll want to spend some time exploring before ending the first day of your ride in Hull.
Like the Cotswolds, the Lincolnshire Wolds comprise of picturesque green hills bisected by big, open valleys, and the riding here is fantastic. The area has a rich history and the numerous villages bear influences from the Viking settlers that populated Lincolnshire. On a clear day, Lincoln Cathedral can be seen standing pretty in the distance.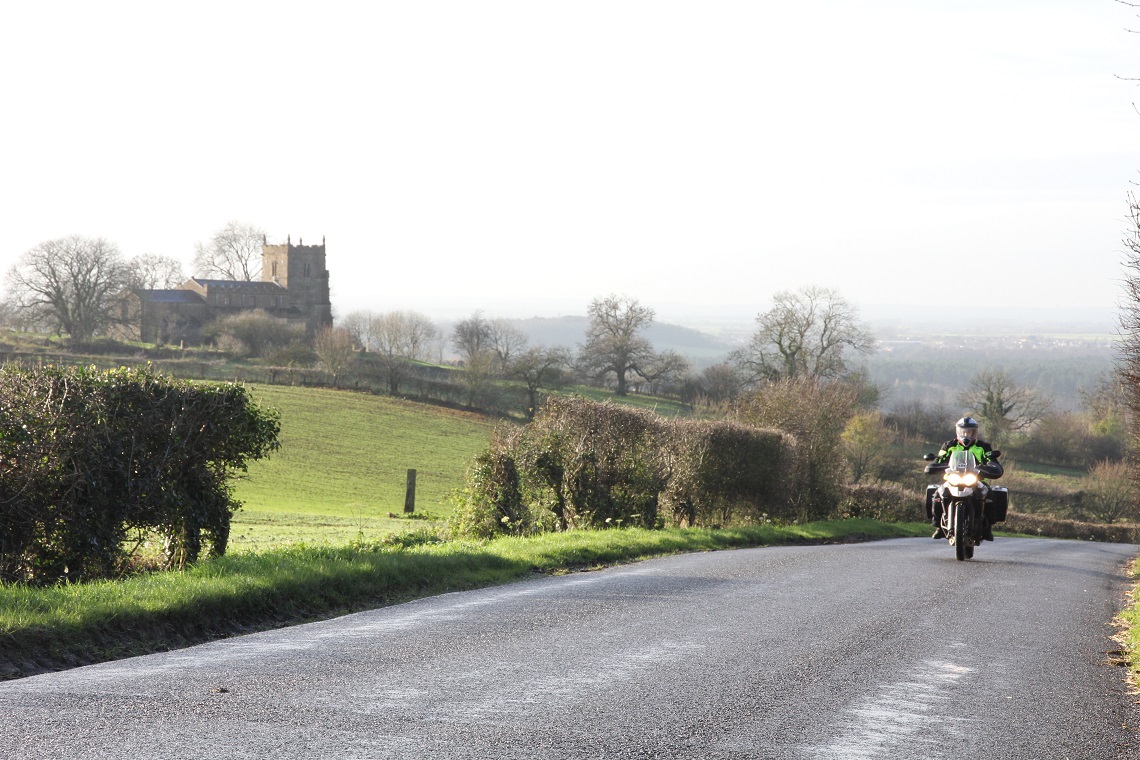 2 – Flamborough Head
As we begin our second day in Hull it's just a short ride to Flamborough Head, where you can nd England's oldest surviving complete lighthouse, the chalk tower which was constructed in 1669. A modern lighthouse has since been built, but that too is a sight to behold, as are the stunning chalk sea cliffs.
Amazingly, on 23 September 1779, the water just off Flamborough Head saw a battle between a Franco-American squadron and a pair of Royal Navy frigates during the American Revolutionary War and a toposcope on the modern lighthouse was erected to commemorate the 180th anniversary of the battle.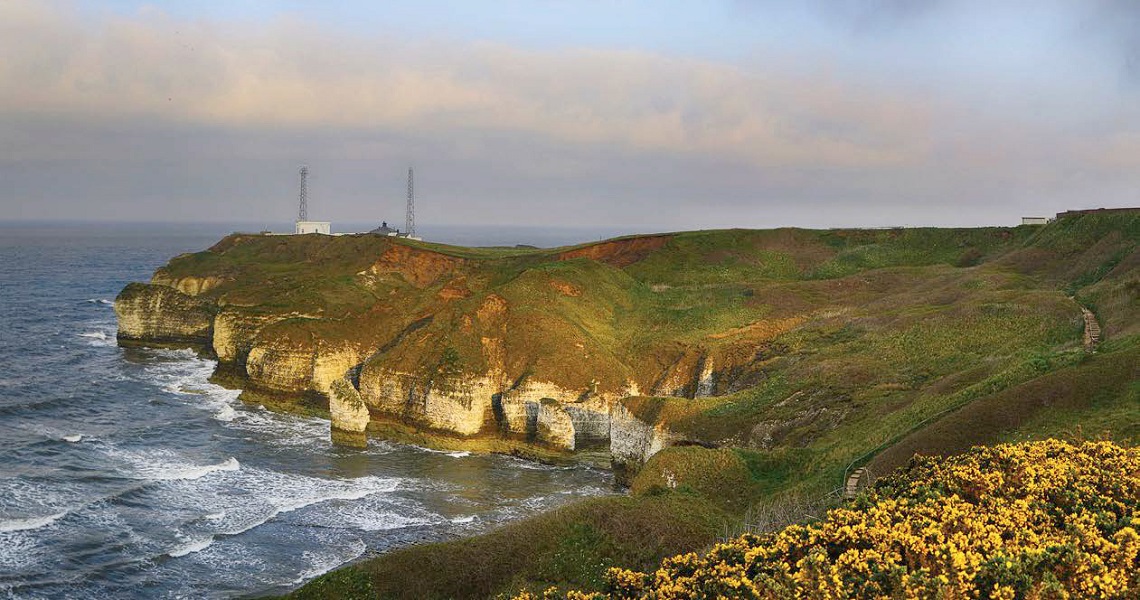 See
1 – Rendlesham & Orford Ness
Like Dungeness from our last Discover Britain ride, Rendlesham Forest and Orford Ness have a strange, otherworldly feel to them, and that could be because, according to reports, beings from another planet have visited the area.
In late December 1980, there were a series of reported sightings of unexplained lights in the forest. A U.S Colonel at the nearby RAF Woodbridge went into the forest with some servicemen to investigate and what they found led to the area being known as the UK's Roswell. In the middle of a clearing of burnt trees, they saw indents in the ground that they claim were made by the UFO.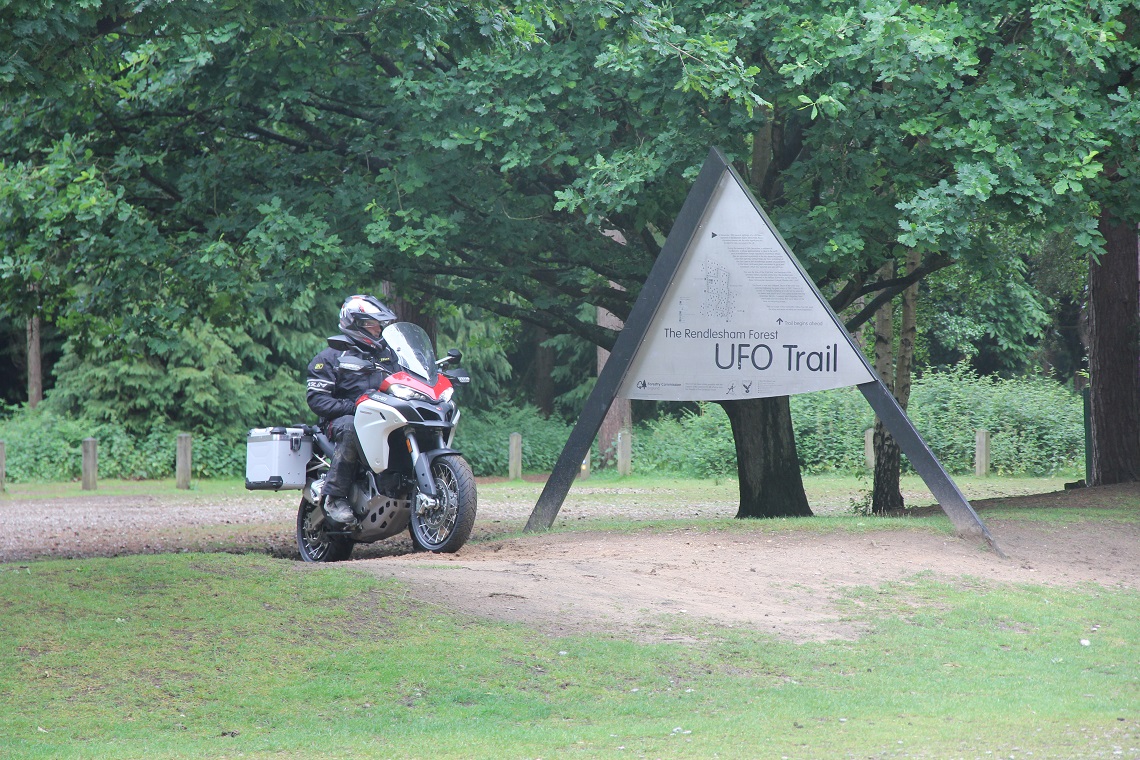 2 – Staithes – North York Moors
Staithes is a delightful traditional English fishing village on the Yorkshire Coast, and it's also the last stop on our East Coast tour. The village is nestled in between the cliffs of the Yorkshire coastline and with its cobbled streets, charming houses and stunning harbour is a place that's worth exploring.
In 1745, Captain James Cook worked in Staithes as a grocer's apprentice, and it was here that he gained a passion for the sea. Cook went on to become one of the UK's most revered captains as he made the first recorded European contact with Australia, and as you stand on the seafront in the pretty little town, you can feel the sea calling you.