Want to share travel stories, seek advice from fellow adventurers or simply meet like-minded biker folk? Then join us! Log on to www.adventurebikerider.com and become part of the ABR community. Here's a taste of 'wassup' online at the moment…
"I'm a fairly calm, level, not-too-excitable bloke. I've had ups and downs, including a nasty divorce and illness, and have just blatted on; but the day(s) after a long ride or a trip are hell! Is it everyone or just some people?" 900Fantrider
ABR members are hooking up all over the country, to talk and ride bikes and share travel stories. Here's where to find one local to you… and if your area's not represented, why not start one?
South West ABR Group | Northern Ireland Adventure Riders | Welsh ABR Group | North West Adventure Riders | Dorset Adventure Riders | Yorkshire A B Riders | Scottish Adventure Riders | Essex AB Riders | East Mids ABRs | East Anglian Bimblers | Warwickshire ABRs
Mud, glorious mud!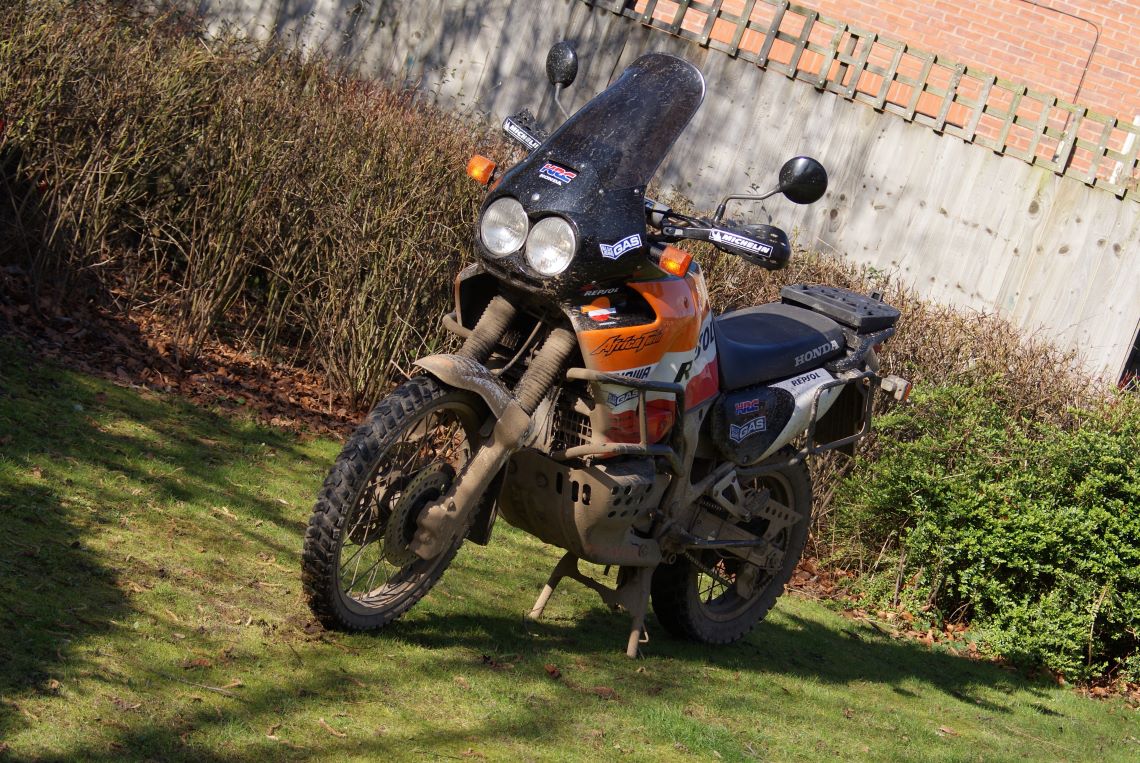 Craig Revo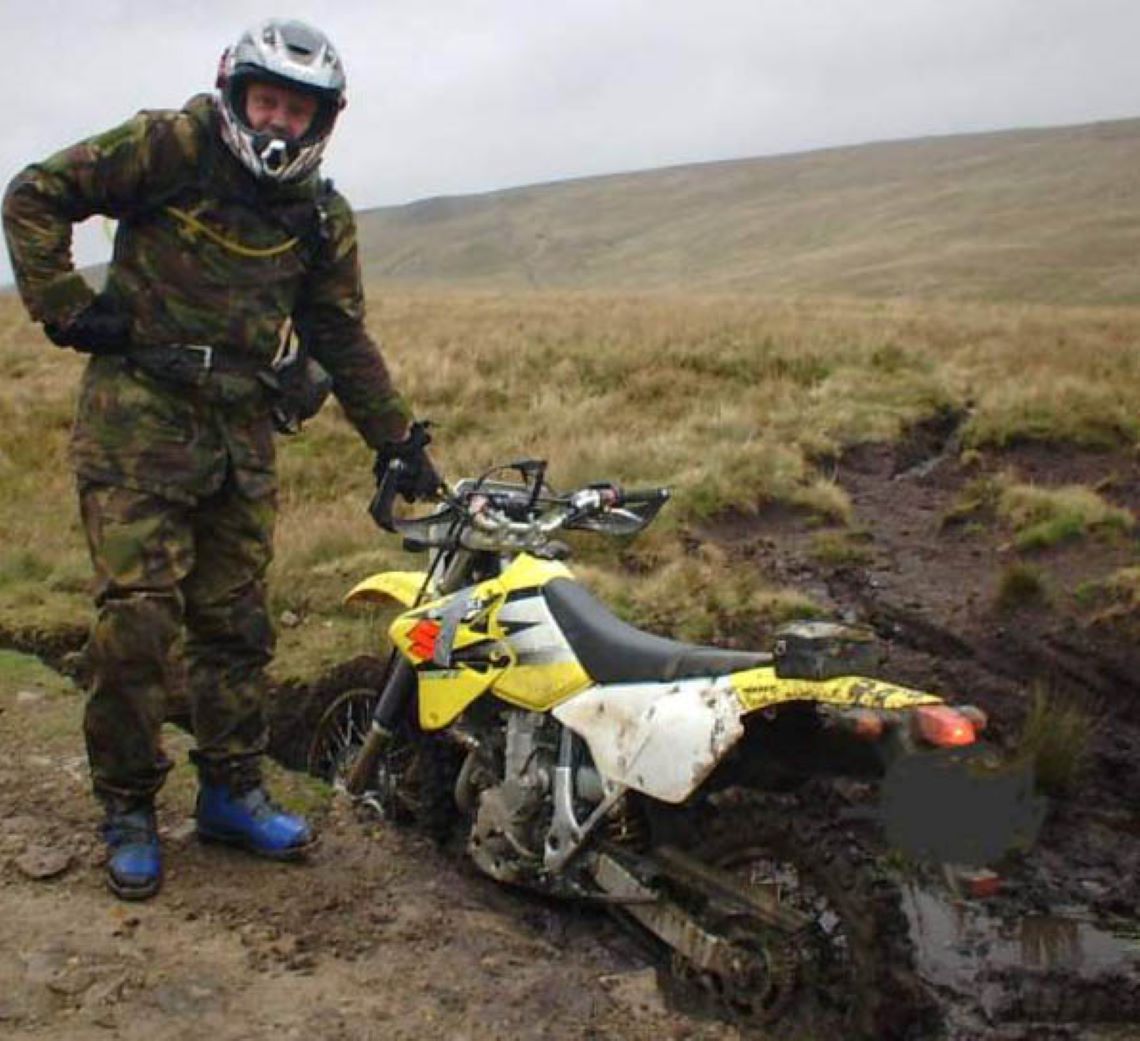 Minkyhead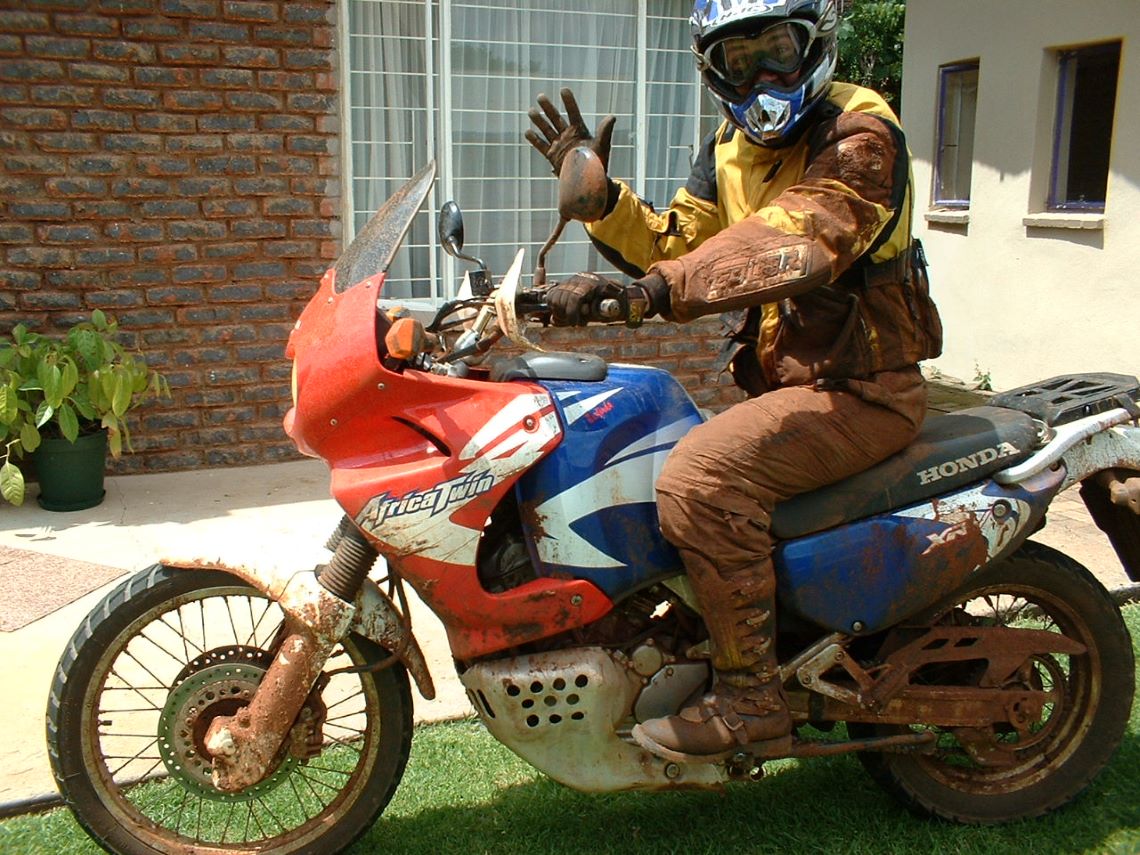 Gideon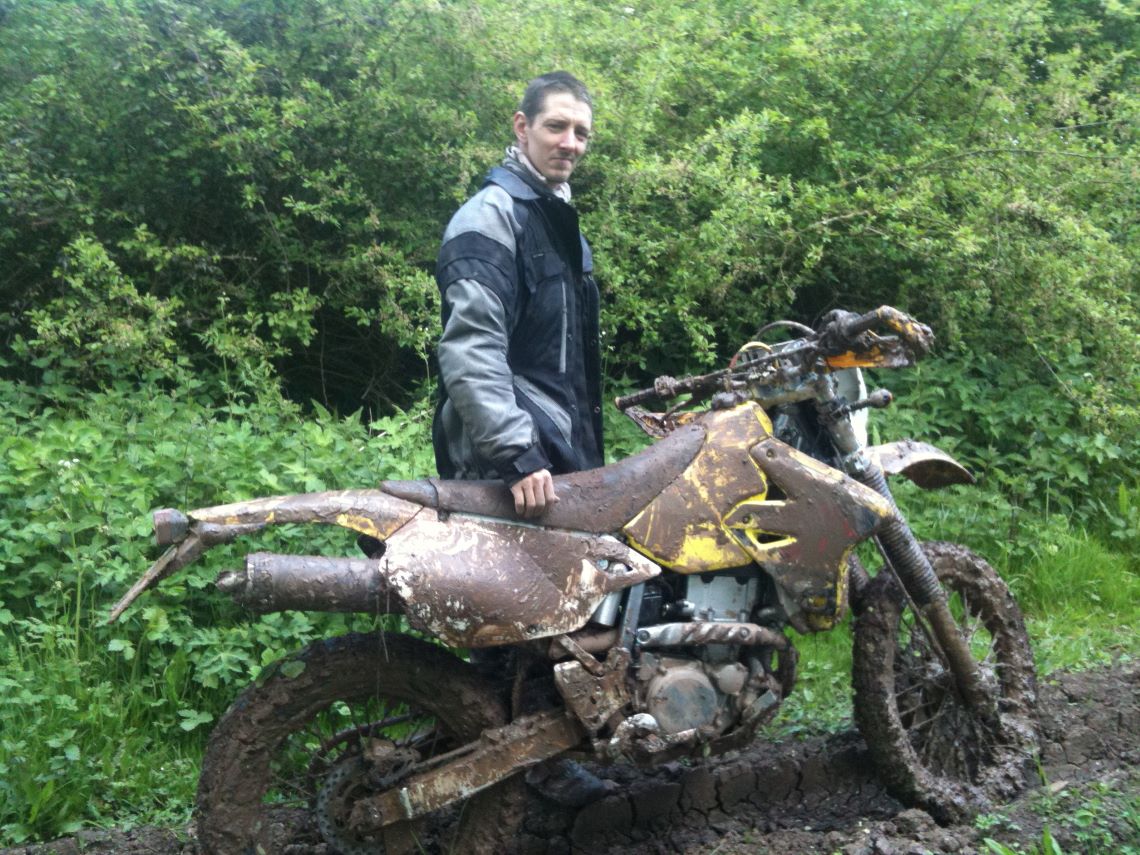 Ack Ack Flack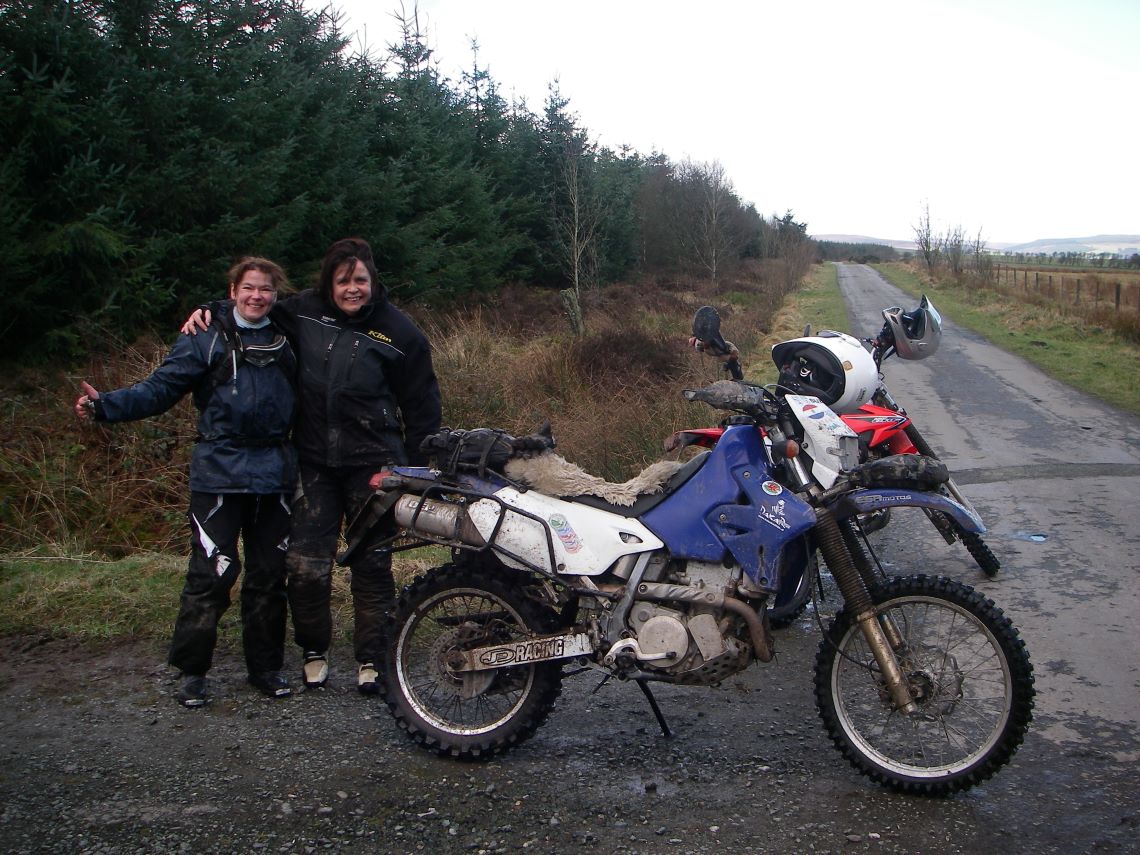 Ela and Nicky up Louis Dut
Ed's debate!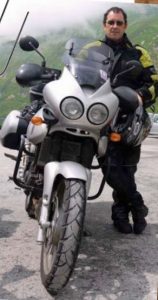 Who's top dog in 'adventure' and 'touring'? I've been spending a lot of time lately checking out the manufacturers' range of new machines in the 'adventure' and 'touring' categories. It's been an interesting time and has me pondering the question: "Which manufacturer has the above two categories in the bag?"
Is it BMW with the GS and RT? Honda with the Varadero, Trans-alp and Pan Euro? Yamaha with the Tenere and FJR? Kawasaki with the GTR and Versys? Triumph with the Tiger and new Sprint?
"I've ridden bikes for years but I've also always had a car, which if I'm honest has had more use than the bike. After some deliberation I've decided on a policy of 'Total Motorcycle Immersion' or TMI. I'm not quite there yet, but the car's on eBay…" judge148
"I chose mine [user name] because it is inoffensive on a public forum with the possibility of ladies being present, otherwise my title would have been Hansomebastardwithhugeknob" Mark1150
Not so much a case of mistranslation as an opportunity for an obscene game of Catchphrase from site member 52115. C'mon everyone, say what you see… (and no, the answer's not 'big chicken')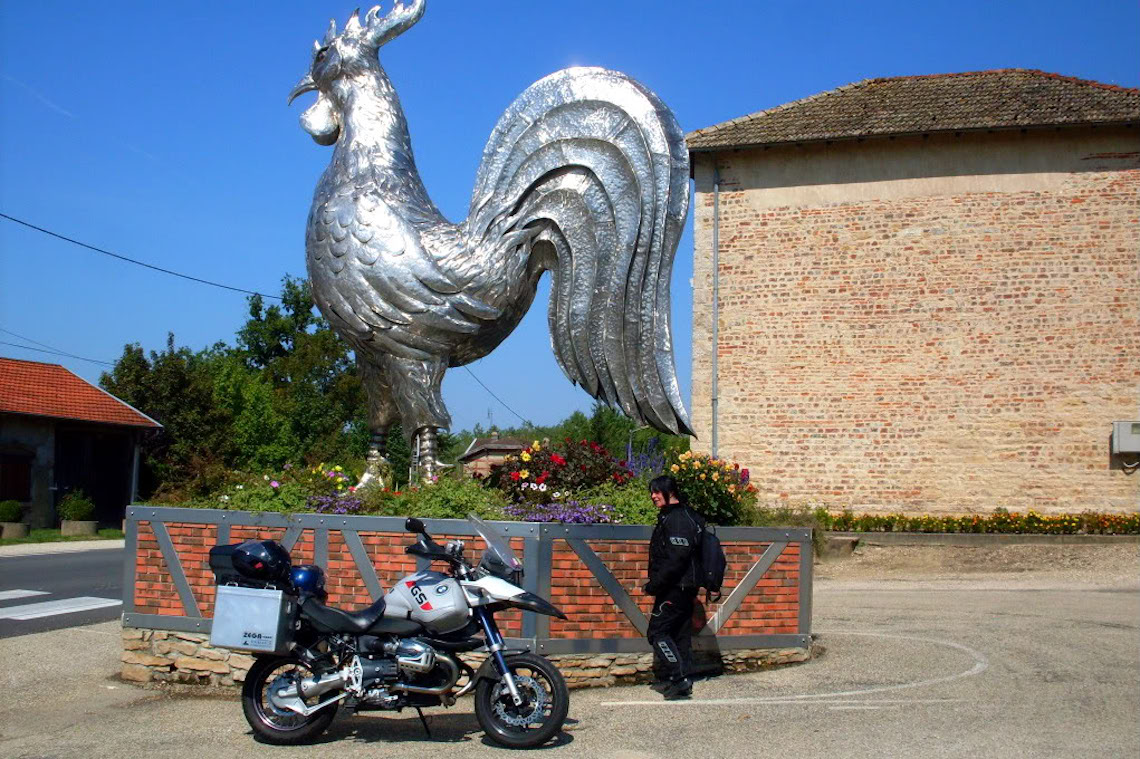 Bon Voyage
Join us in well-wishing and waving offffff intrepid ABR members Bushman_uk (aka Mark) and Strimstrum (aka Martin) as they embark on their epicRTW…
You can also follow the lad's progress via their blog at http://www.adventurebikerider.com/easyblog.html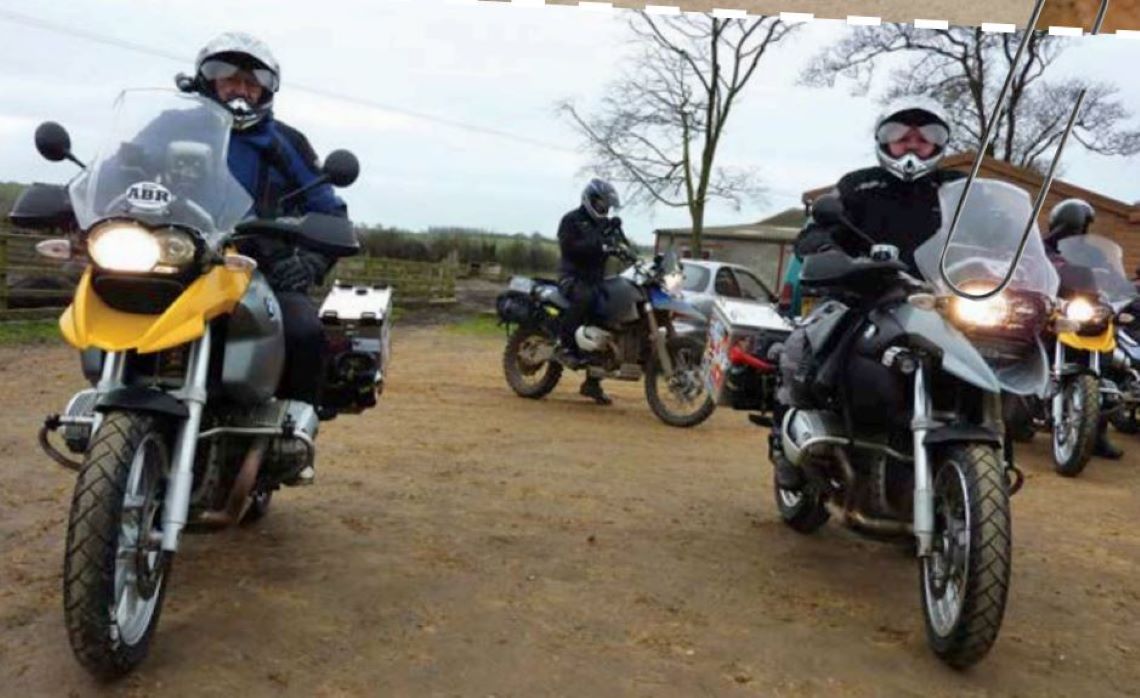 You are a true adventurer sir and we salute you – whatever boot, glove, bike or handshake you're using. Mosel Bikes
Feel good flic
If you've got five minutes to spare and want an uplifting lunch break, check out this Taiwanese bank commercial courtesy of site member James691. Guaranteed to make you smile, whatever your age…