Want to share travel stories, seek advice from fellow adventurers or simply meet like-minded biker folk? Then join us! Log on to www.adventurebikerider.com and become part of the ABR community. Here's a taste of 'wassup' online at the moment…
Who? North London/Herts/Beds Group
Why? We formed so I could tell the Mrs that I had something planned in the diary for the next month before she booked up everything! It's also a good opportunity to meet bikers with different motors rather than being confined to your manufacturer user group and getting too brainwashed; we have about 20 members to date
Where? Our first ride out took us through Herts, Enfield, Essex, Cambs and Beds. Our members are primarily based in the Northern part of the M25 area, but anyone's welcome to ride with us
What? Ride outs are about four hours and end up at a pub for lunch on a Sunday. Routes typically take us down paved country lanes, A and B roads and off the beaten track. We'd like to set up a Green-laning devison, too, for those who want to get dirty. We plan to get a different member to lead the group each month, to shake it up a bit with a theme. Our first route took us through five counties and down a well-known biker tarmac, the A1060 from Chelmsford to Hat- field Heath. Some further afield trips would be nice as well, once the group gets traction!
How? Our bikes include a BMW R1200 GSA, VFR, Pan Europeans, Fazer, BMW HP2 Sport and an ickle bike
When? We currently meet once a month, usually at the point where the ride will begin. Details of our next ride out can be found on the ABR forum – so come join us!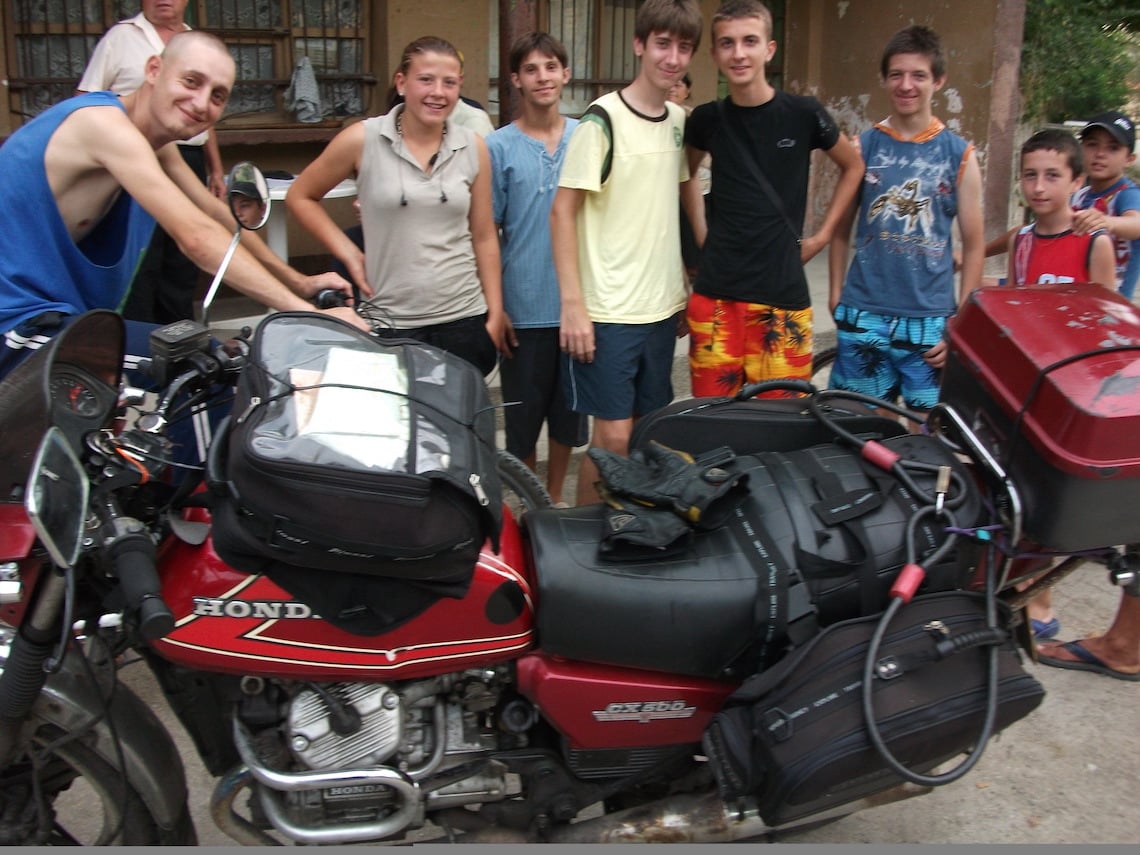 Sign language
Oh, James. You comedian, you. Although, to be fair, we'd have found it hard to pass this one up, too… Let's hope it's not a direct order. Send your pics of rudey road signs – or indeed any snigger-worthy signs – to [email protected] and we'll proudly represent those ABRs (us included) who are firmly plonked in the cheap seats!
Ed's debate!
A few weeks ago, this popped up in my inbox…
Please find below an invitation to join us for a glass of Champagne to wish actor and adventurer Charley Boorman bon voyage for his next adventure!
Charley's off on his next global challenge crossing Canada, the world's second largest country, by motorbike. Starting on the island of Newfoundland, Charley will be aiming to explore every single province and territory in Canada within six weeks whilst experiencing cultural challenges along the way which may include ice-fishing, wreck diving, dirt biking, and doing rodeo amongst others!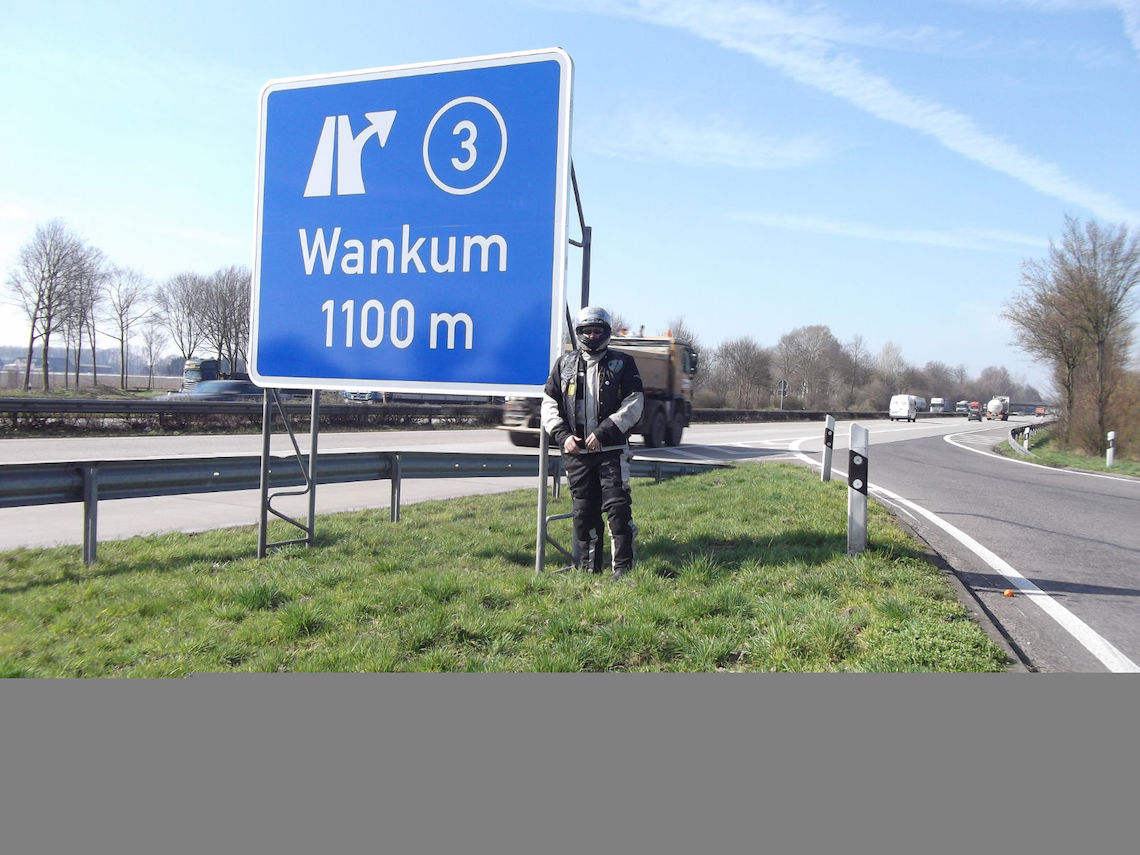 So, the question is; does Charley Boorman have the best job in the world or what?
What do you think? Join the debate at: http://www.adventurebikerider.com/forum/8-adventure-bike-rider/43995-does-boorman-have-the-best-job-in-the-world.html
Letters Know…
Got something to say, get off your chest or just share with the ABR community? Email [email protected] and tell us all about it…
CX-y ride
Hi, like the mag. Last year I took my old (see pic below) across Europe via Colditz, Germany, Poland, Slovakia, Hungary, Romania and Bulgaria without any real trouble; just a small rad leak, which I cured with radweld. The bike does 60mpg and I can leave it anywhere without worrying. As one niceladybikersaid,"itlooksasifit'sabouttodie''. Nope, CXs run forever! George D Cullen via email
MT wallet? No problem!
It was great seeing an MT350 in the last issue of ABR; I've only just returned from a nine-month solo MT adventure through Western Europe and Morocco. After LWR everybody thinks such trips are beyond their financial limits, or that you need a monster BMW and all the super kit. You don't! I set off in snowboard pants and Caterpillar boots, with just an old sleeping bag. Once I got to Andorra could I afford proper boots and touring trousers. The whole trip cost me less than £5,000 and that's including purchase of the bike, licence, jacket, fuel and food. Admittedly I lived on couscous and tuna for two months in Morocco and slept in a hammock, but my point is it can be done! Toby MacGregor, via email