This Issue: Butser Hill, South Downs and Long Mynd, Shropshire – Words and photos: Mike Beddows
59 – Butser Hill, South Downs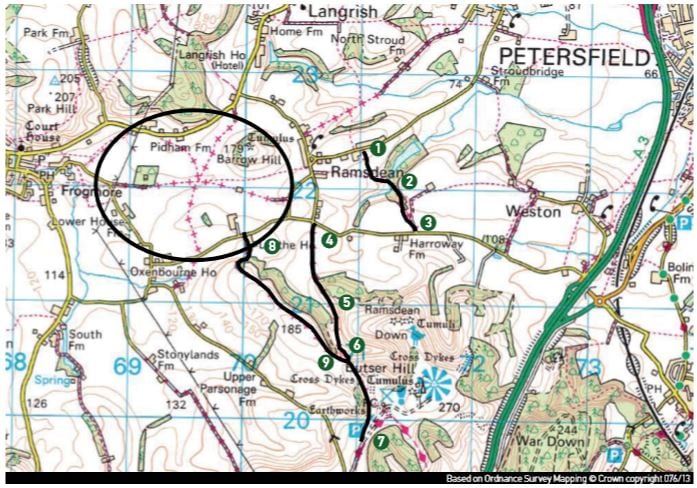 These trails are located in the South Downs National Park and are great routes for more advanced riders.
The first trail starts fine, and is really enjoyable, especially halfway through when you enter a sunken lane.
It has a rocky base with high sides covered by vegetation and I love riding trails like this. A bit further along is a showstopper for novice riders. It narrows and there are some rocks and roots to get over.
I failed to commit and did not get past the obstacles in one hit. It then took me 20 minutes of pushing and shoving to get past. Once over, the lane is again fantastic to ride to the end.
The second lane, Butser Hill is tricky although there are two entrances.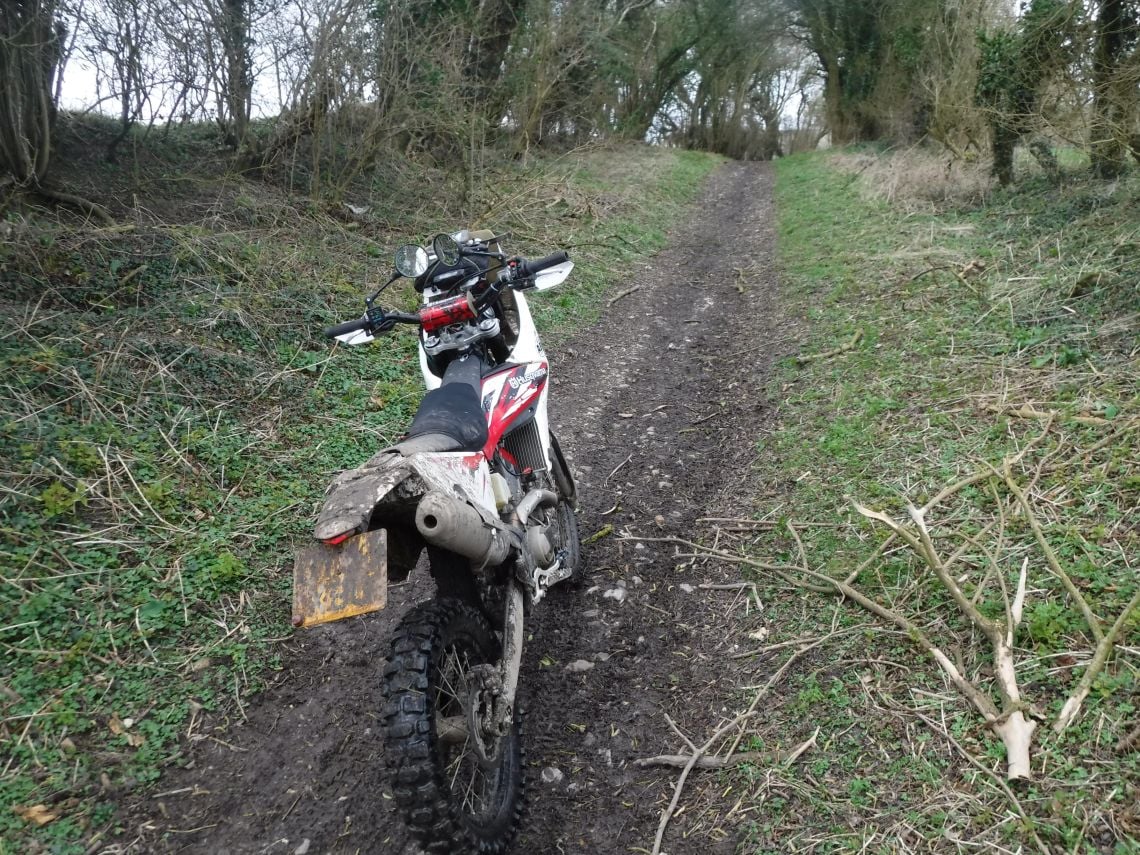 The first way leads to a wide chalky base uphill climb through woodland. Although not steep the clay is horrendous and slippery. My 450 made it up with no problem, but bigger bikes would probably struggle, especially in the wet.
Then there's the steep, narrow uphill section, again on a chalk base. And to top it off at the top there's a high tree root to get over. Not an easy lane at all. But at the top you are rewarded with fantastic views back into the valley.
And if you don't think you can handle the main route through the trail there is a second entrance that's slightly easier.
The Route
Circled Byways ­on map
The byways in this section have a permanent TRO for four-wheel-drive vehicles and this can be noted by the bollards blocking the route, leaving just enough space for bikes to pass. However, when I was visiting there was a temp VTRO (voluntary TRO) in place. The route looked fine (approaching from the south) so I decided to ride to have a look. Towards the intersection the route was terrible. It was a mud bath.
I stopped and proceeded on foot. The VTRO was there for a reason, and I had reached it. No point in tearing up the ground even further. I did walk most of the tracks in the circle and they would be great on an enduro in their current conditions, however, with a VTRO in place, it's not worth the further damage you may cause by riding. If you are passing its worth taking a look if the VTRO has been lifted.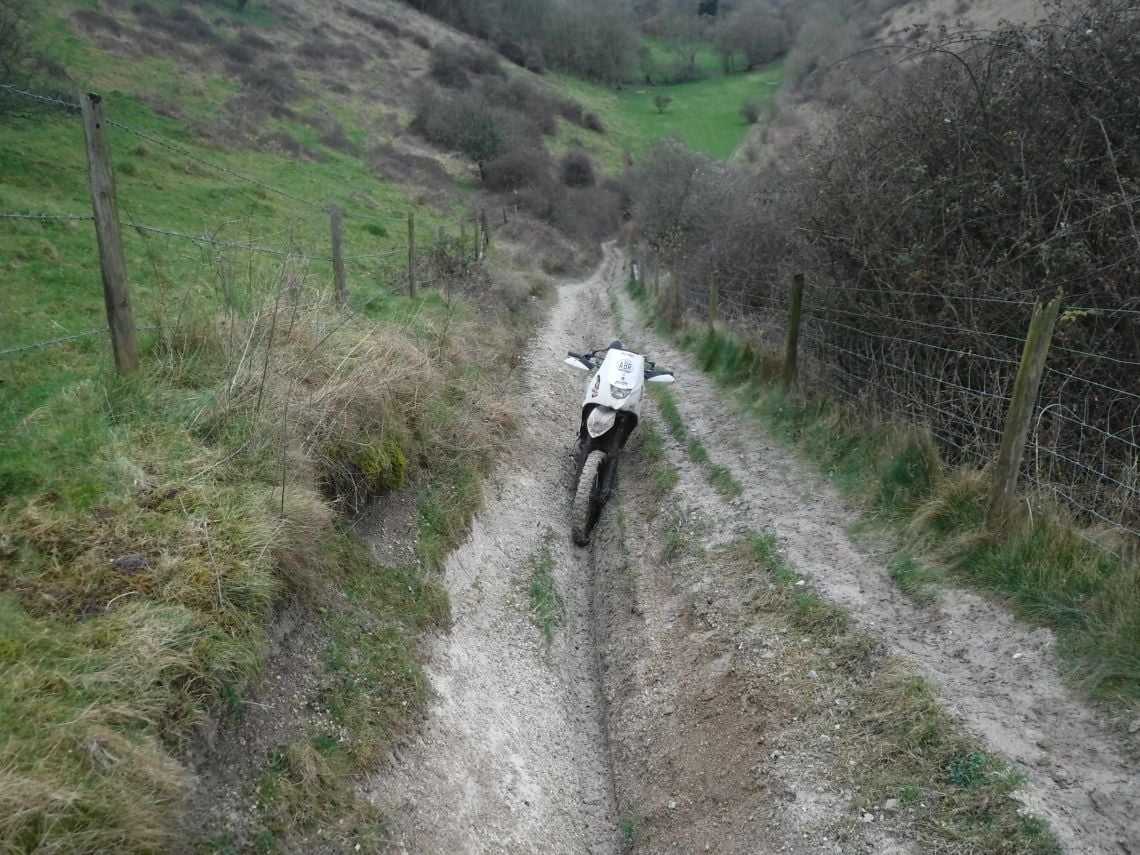 1-2
The trail starts easy enough along a wide car-width muddy track. But the puddles will soon appear. These look daunting but are easily passed and about two feet deep. Once you are past the puddles the fun really starts.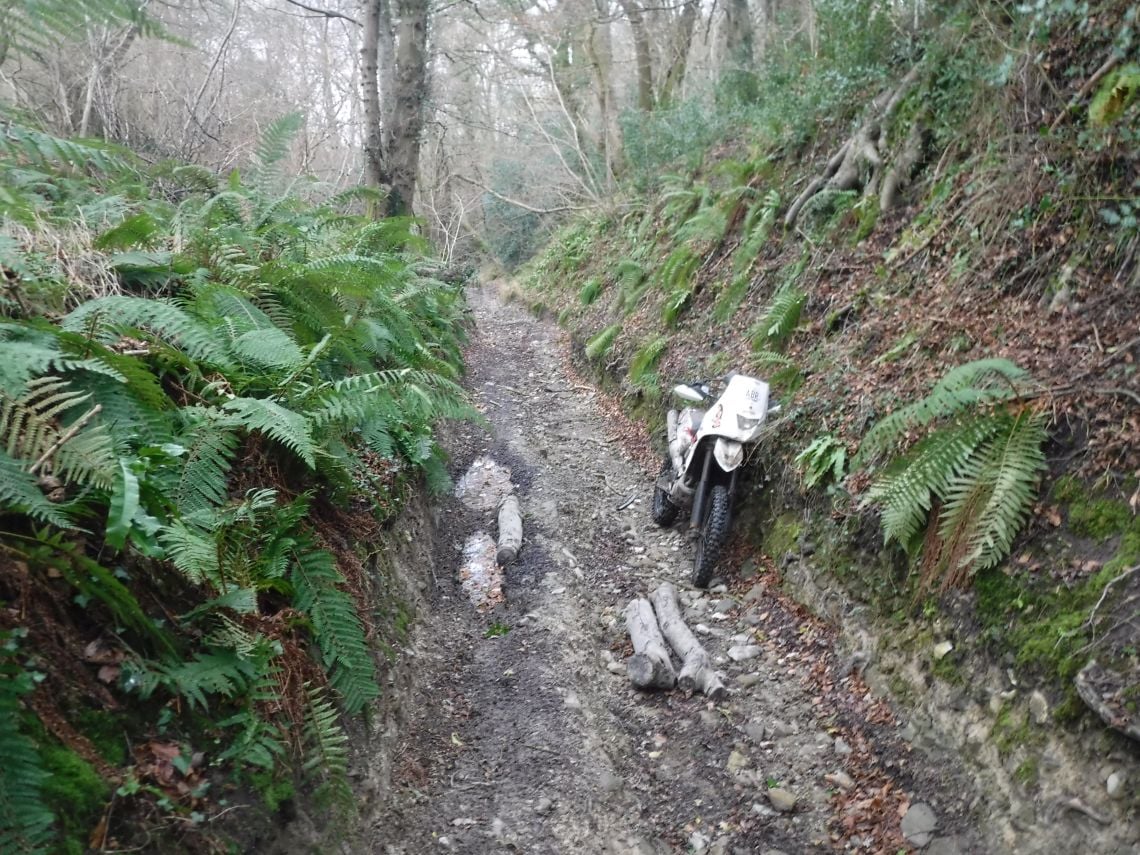 You enter a true sunken lane. On both sides the lush vegetation covers the steep banks, the main track being about four or five feet wide, but it's an uneven base and suddenly becomes difficult with a set of rock steps and tree routes. It took me 20 minutes of solo battling to get past this point. Once past the main stopping point, the lane is still technical, but you've already done the hard part so it's not too bad considering.
4-5
There's a no motor vehicle sign as you start this section. This only refers to four-wheel-drive vehicles, and as such there are bollards to stop cars from proceeding. Bikes can easily ride between them. It's a good job as well as this section is definitely not four-wheel drive friendly. As you proceed uphill into the wood the going becomes very slippery.
The chalk base is difficult to ride up. Take it steady, too much throttle on the ascent will see you off, and not enough will not see you getting anywhere at all. Once in the wood, the riding becomes a bit easier before the route narrows right down to a single track grassy, rutty trail leading you down the valley. As you proceed towards the daunting uphill climb ahead, now's a good time to stop and assess the way forward.
5-6
This section is extremely difficult and should only be attempted by competent trail riders. Once you begin there is nowhere to turn around. You have to be committed to reach the top. You will see the trail heading up ahead. It's worth walking up to see if you are comfortable.
There's a very narrow gully with steep sides. It's just about ridable, but as it's so steep and slippery with a chalk base its best to try and ride up without stopping. If you do stop the only way out is to back down all the way to the bottom.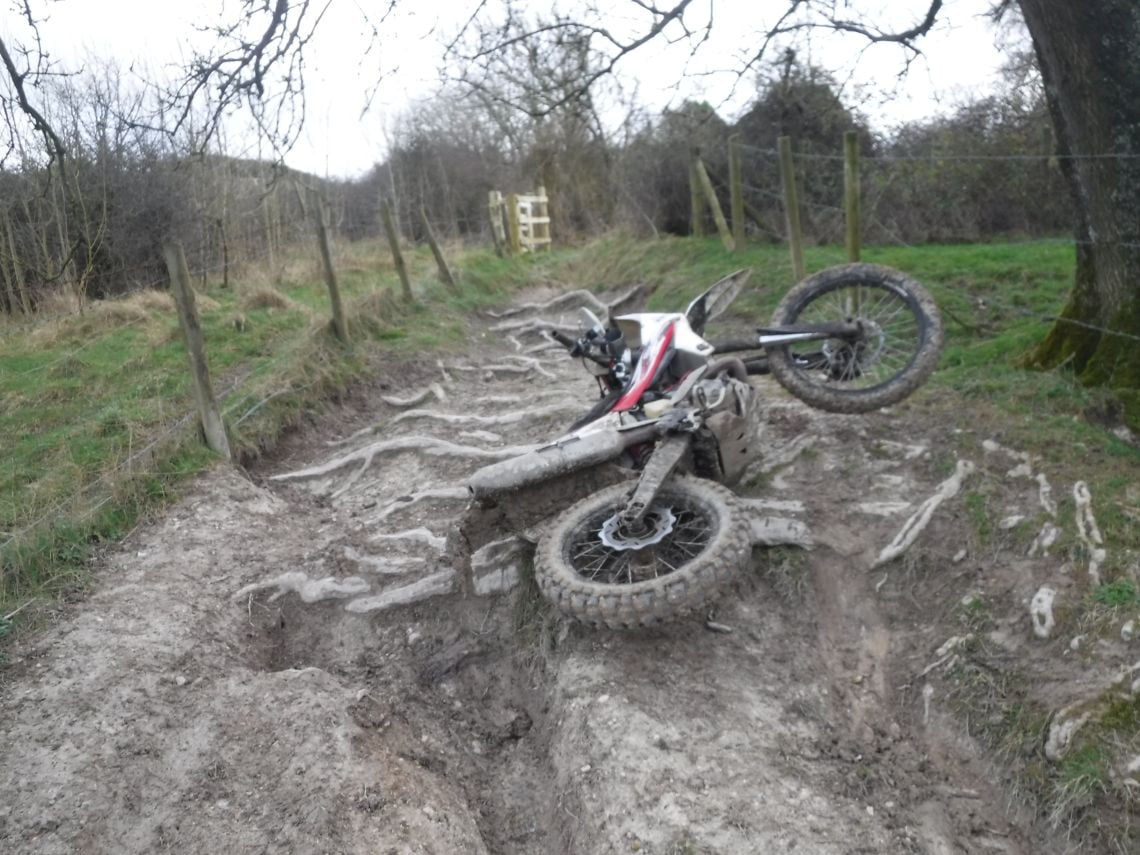 To add more complications, when you get near the top there are a few tree roots to contend with. Unless you hit these with speed you won't have a chance to get up and over them solo. I was on my own and bottled it. I ended up coming off.
I then spent 20 mins trying to drag my bike up to the top but failed. I was able to turn the bike round (it wasn't easy, you will understand why when you get this far) and then rode back to the bottom and entered the lane from point 8 on the map.
6-7
The hard part may be over, but this section is no walk in the park either. It's still a chalk base that proceeds uphill and is pretty slippery all the way to the end. Take care.
8-9
This is an alternative way to do the lane if you think sections four – six sound too difficult. It is slightly easier and the only showstopper for me was a fallen tree blocking the route, so it was basically impassable. But the going starts off great. Muddy, technical with rocks and tree roots. I really enjoyed it until I had to turn around. I would suggest this section is a grade three, e.g. for competent trail riders only.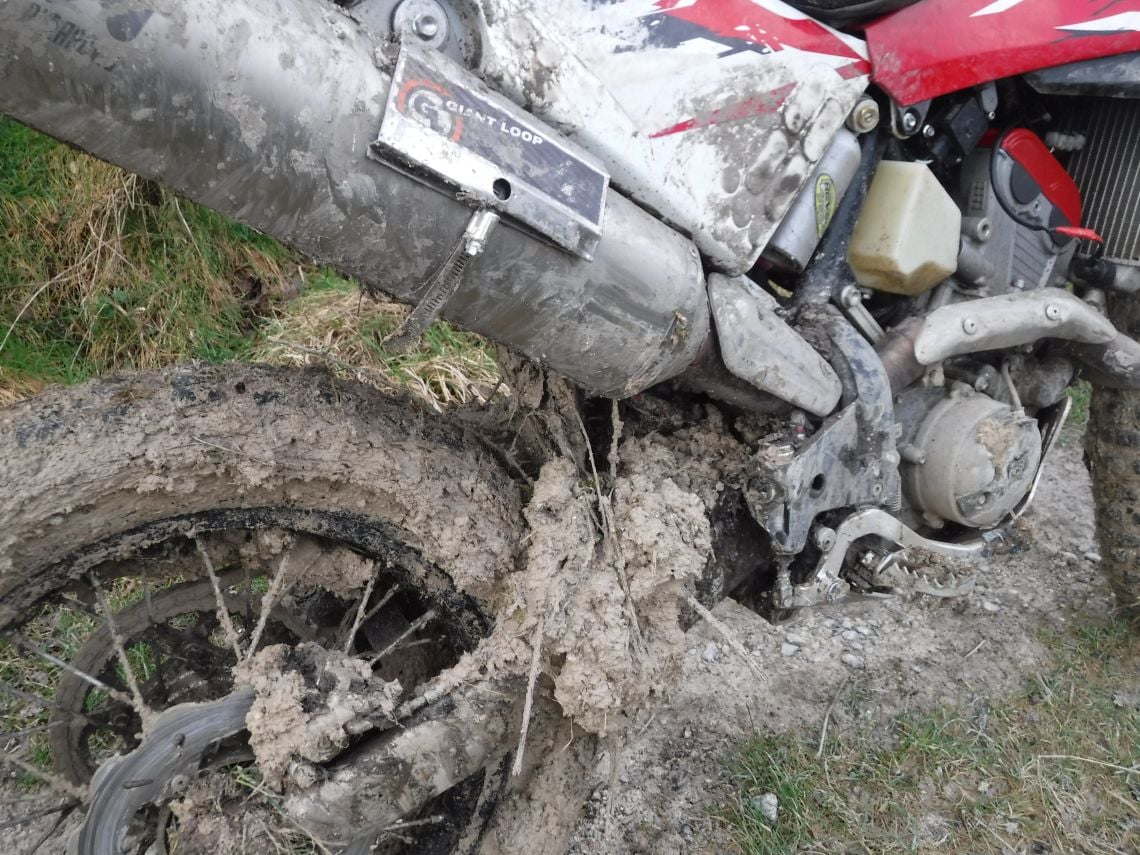 ---
60 – Long Mynd, Shropshire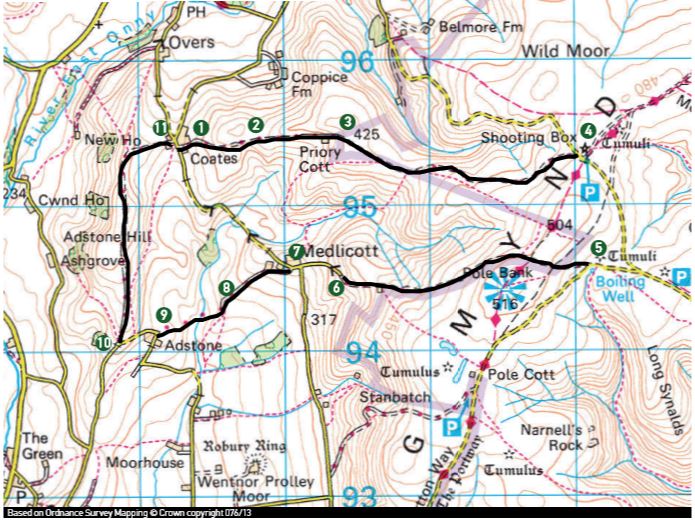 his is a very enjoyable circular route in the heart of Shropshire. It takes in four trails to form a loop. Obviously, you can start the ride from any point in the route, but I've started with the best trail first. The first heads up and over the Long Mynd, a moorland plateau in the Shropshire Hills.
The highest point, which the second trail passes close to is 516 metres, so expect this route to be pretty bleak in bad weather, or impassable during winter months, but the views as you ride are spectacular. I was lucky enough to have a fairly cool but sunny day with excellent visibility.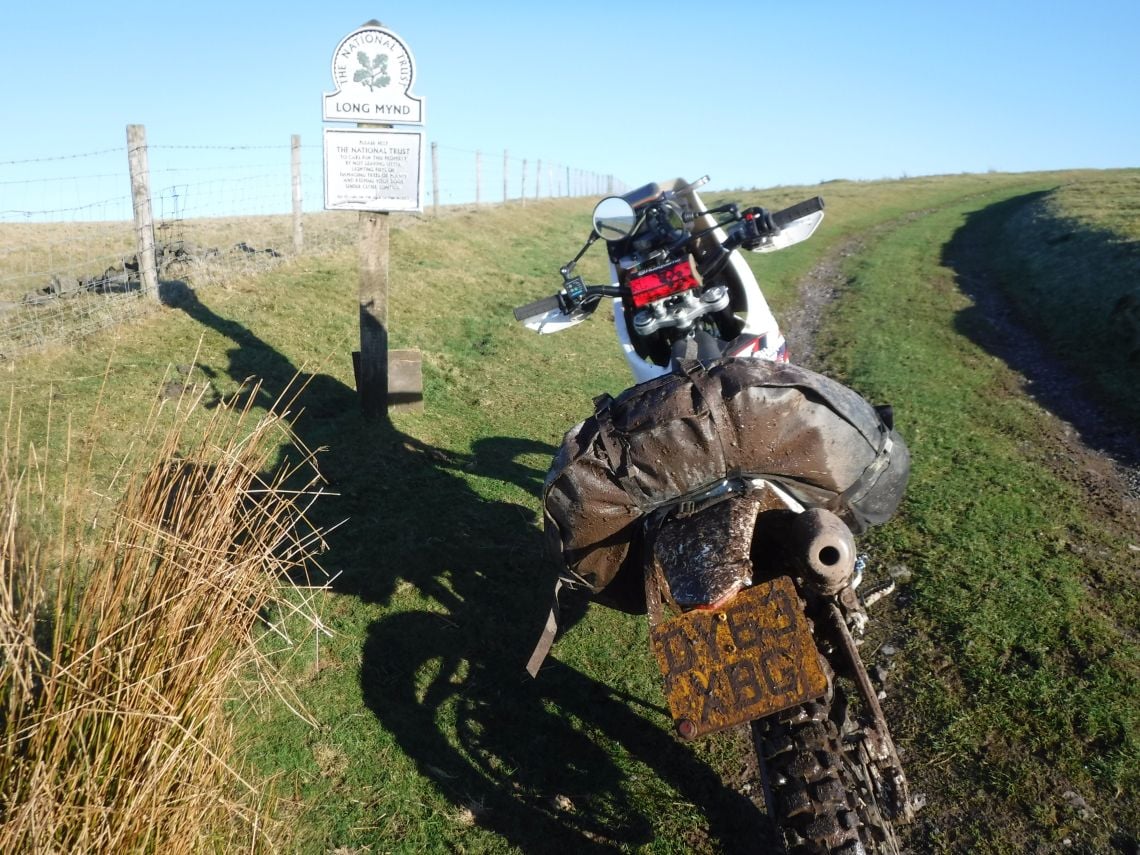 I'd say the route in these conditions is achievable by any rider but this would change as the conditions alter. There are plenty of opportunities for good photos along this route so be prepared to take your time, stop and enjoy the scenery.
There are plenty more trails in the surrounding area, grab an OS map and start looking. There's enough lanes in Shropshire to keep you entertained for a couple of days. These trails can also be used in conjunction with the three Shropshire lanes detailed in Issue 40 of ABR (the last issue). The trails are linked by a few miles of tarmac.
The Route
1-2
Start at the farm and head away from it on a well-graded track following a solid base with great views over the fields to the right. As you proceed there's a bit of grass growing in the middle but nothing to trouble anyone. It gets muddier as you continue. Again, take it steady and there's nothing to worry about.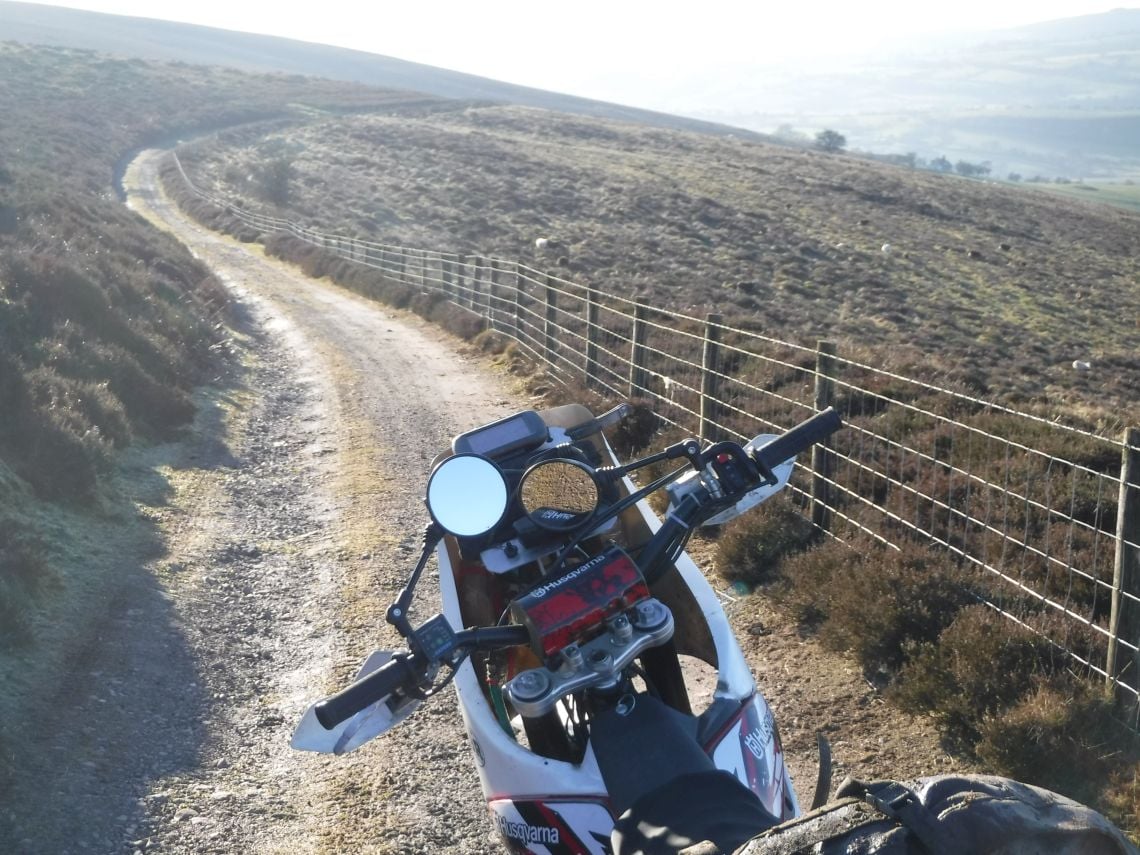 2-3
Proceed through a gate into a field where you follow the field edge in a straight line. It's more of a four-wheel-drive track now with shallow solid based ruts. The going gets muddier where a farmer's track crosses into another field. Keep going straight on. There are trees on the right and great field views over to the right. Pass a farm building on the right. Continue to the gate.
3-4
Pass through the gate and uphill onto the top. You are now entering the Long Mynd and there's a sign here stating that fact. The trail veers off to the right. You are now on a moorland track with moors all around. It's a grassy track and doesn't appear to get much traffic.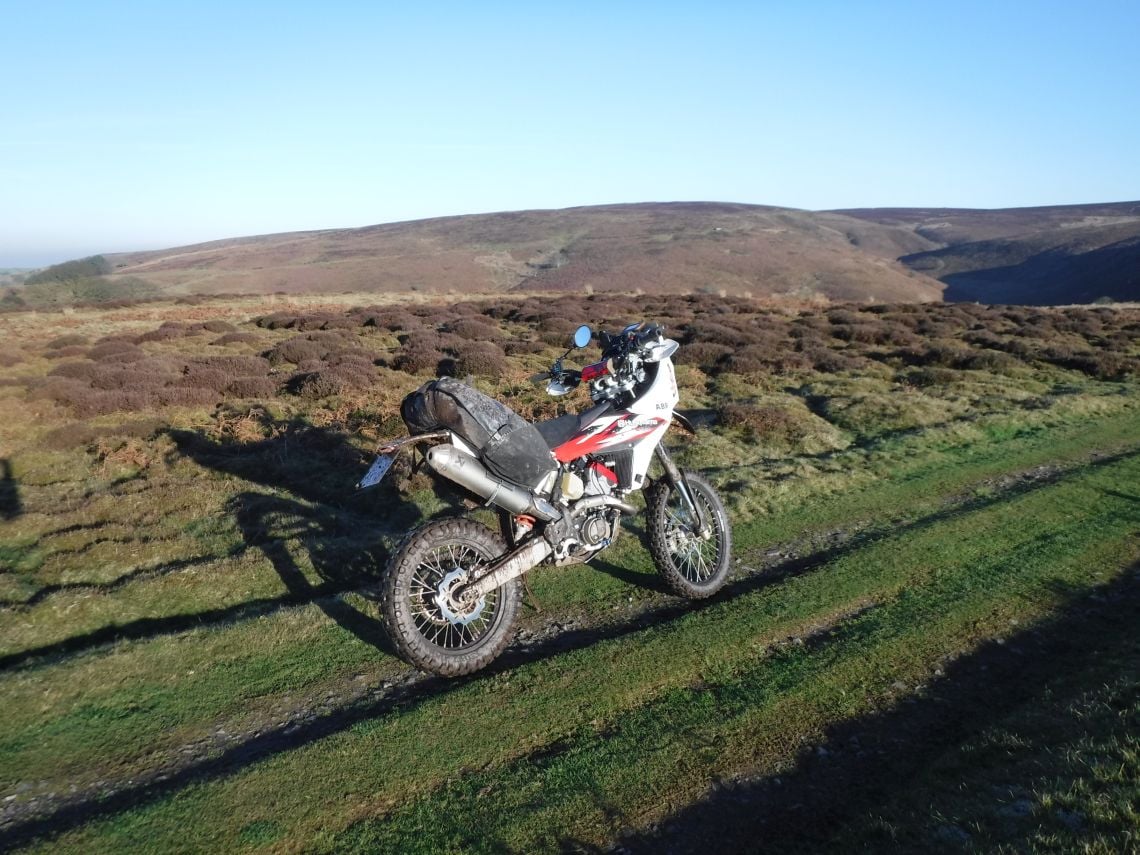 There are amazing views in all directions. Just get in one of the shallow ruts and keep going! Enjoy, as this is fantastic riding through British moorland. The grassy track gives way to a more defined four-wheel-drive track with a solid base. You can get some speed up as you can see well ahead. Continue to the road.
4-5
Singletrack tarmac section.
5-6
The track heads off to the right. You can't miss it. Just to the left is Pole Bank, at 516 metres it's the highest point in the surrounding area. It will be pretty bleak up here in bad weather. Luckily for me, when I rode it, it was lovely cool, sunny weather.
Great riding conditions. The track's wide and solid-based with no ruts. You can really crack on with this section. At the top, you will start a descent with magnificent views to the valley on the right. There's more loose stones now so take care. Through a gate and past a house on the left. Imagine living here, what a location. Follow the track, through another gate and to the road.
6-7
Short tarmac section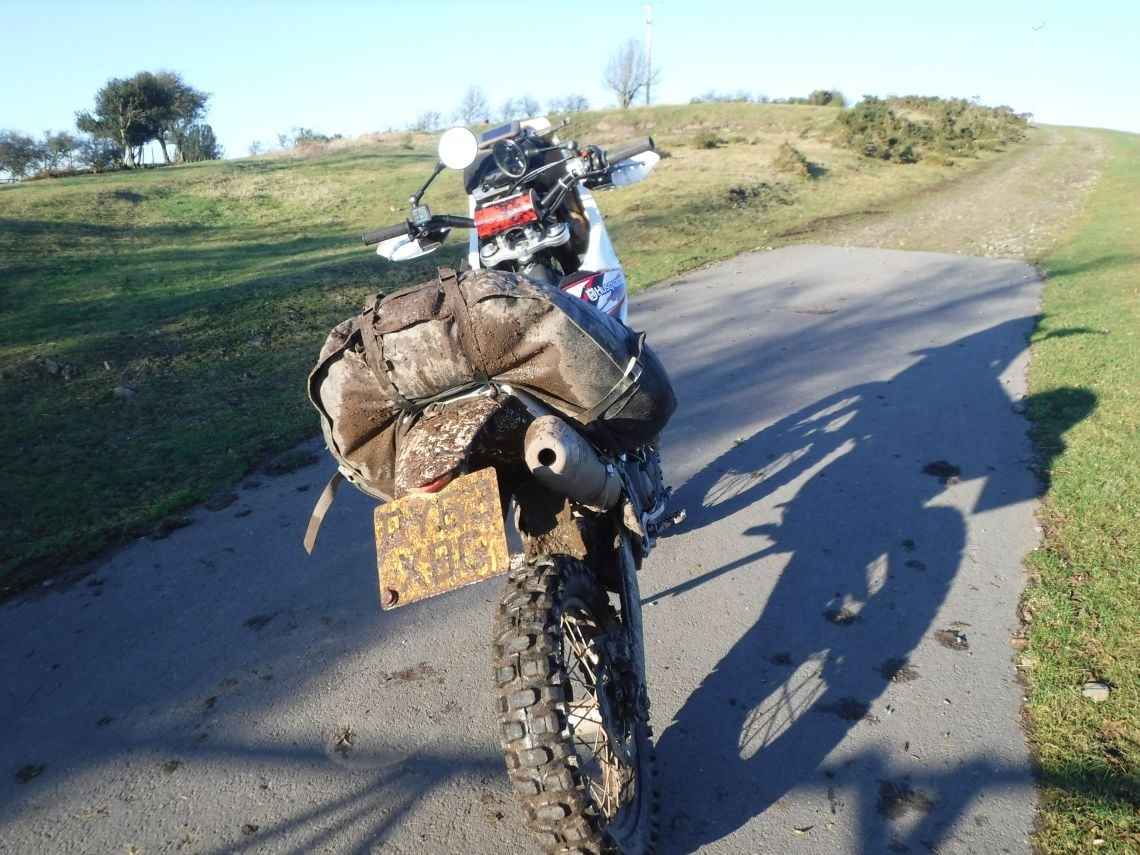 7-8
Take the left fork down onto the trail and pass a few houses. The track is a well-used farm access track. A mix of a solid base with some mud thrown in for good measure. Ride between hedges. As you pass the main farmer's field the track becomes less used (and more fun).
8-9
The going is still OK, but expect a less used track now. More muddy and some rocks. Between trees. Through a gate. Farm buildings on left. More of a well-used farm track now.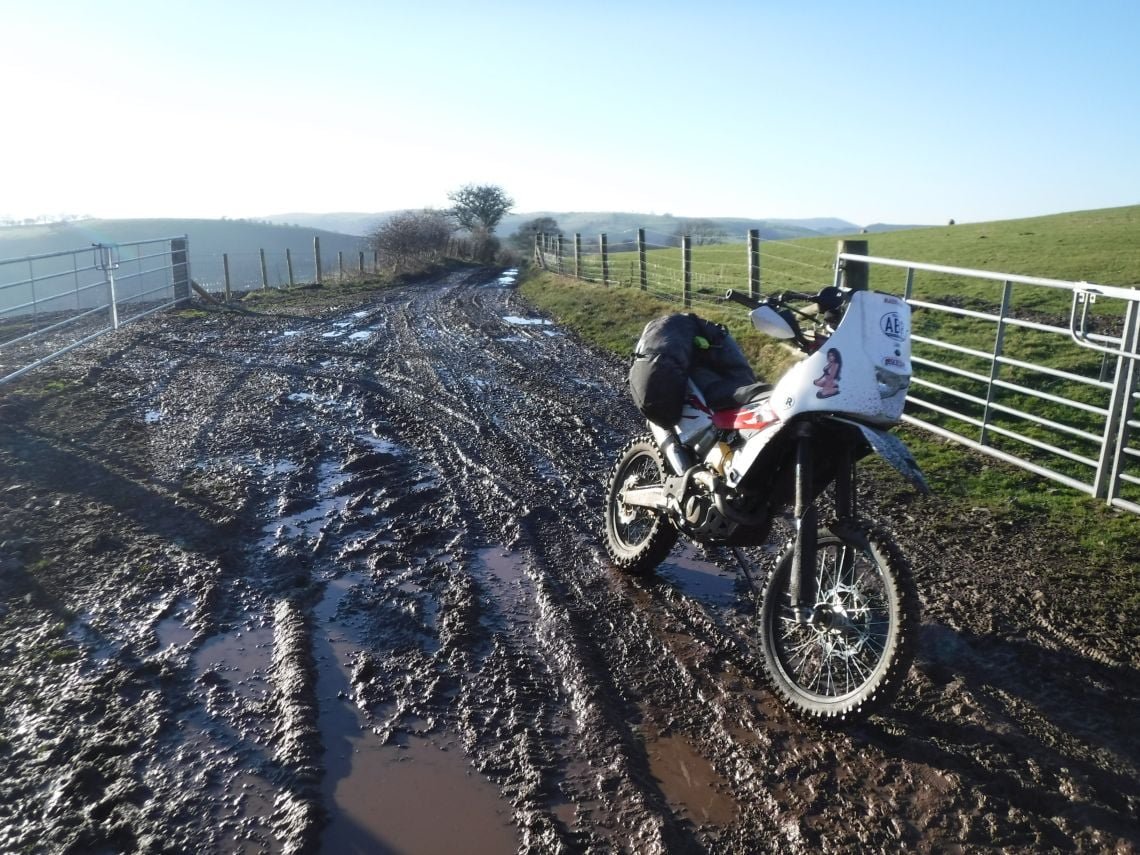 9-10
Tarmac section.
10-11
Enter the field through the double gates. Head uphill, great views to the right. Solid base track with some grass growing in the middle. Turns into more of a four-wheel-drive track with shallow ruts.
Great views to the right, a few trees to the left and it's dead straight. Through another gate. Riding on the highest point now with views down to the left and right. Through another gate and head downhill, through a farm and tarmac to the road.