If you own a BMW, there's an adventurous annual event that's been put on for you, and it's incredibly fun, as Bryn Davies found out
On the bank holiday weekend of 25-27 May, 140 BMW riders descended on the Margam Discovery Centre near Port Talbot, South Wales, for the bi-annual GS Trophy. Over the course of two days, they'd be battling it out across a number of road and off-road-based challenges, all vying to secure a place in the top three and a 'trip of a lifetime' to New Zealand, where they'd represent Team UK at the GS Trophy finals.
The general format for the Trophy goes a little something like this: you get sent on a two-wheeled scavenger hunt for the day, your only directions being a list of turns and instructions which are all marked out in distance, so you have to keep a keen eye on your odometer as you go. Interspersed with the directions are a number of challenges, which can range from a question about a landmark, to a fully-fledged event that sees you riding around cones in a carpark or running through the woods in your bike gear.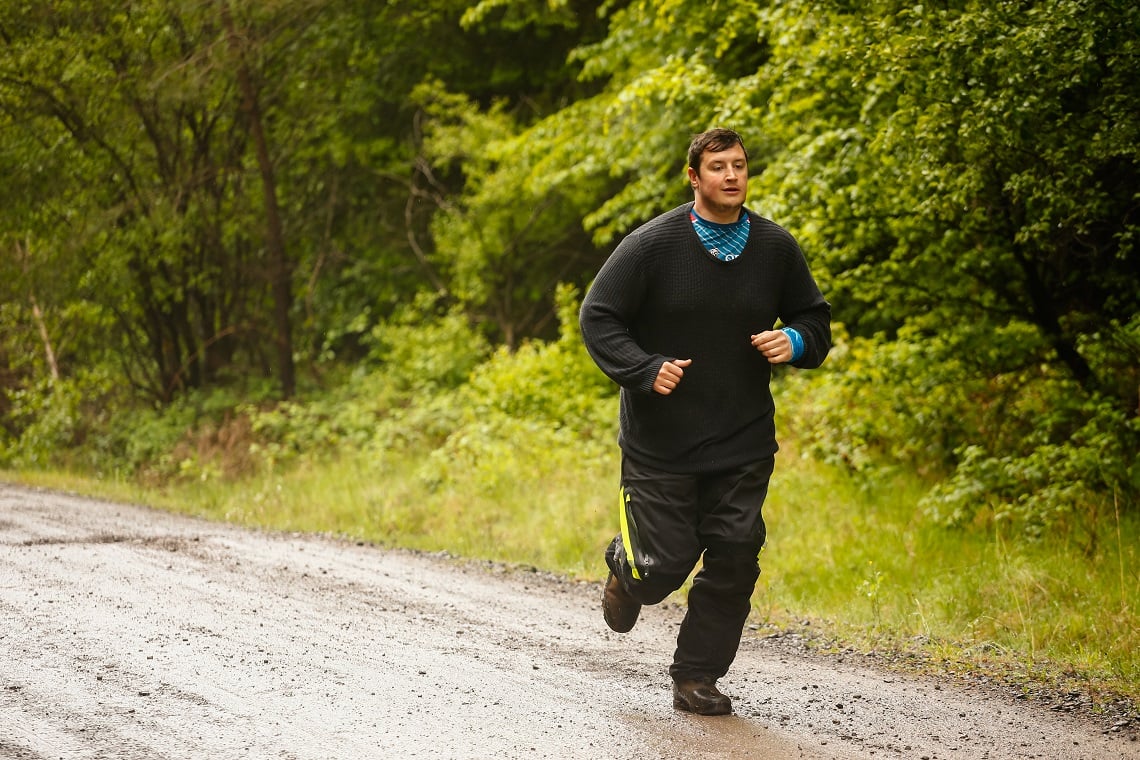 At some point throughout the day (depending on which colour you're assigned), you'll head to Walters Arena off-road park, where six dirt-based challenges await. To complete the whole thing, you've got eight hours. You take any longer than that and you can kiss your place in New Zealand goodbye.
Given that my long-termer for the year is a BMW R 1250 GS, it seemed only right that I'd represent Adventure Bike Rider on the media team, and so I headed across to South Wales with Naomi (my partner) perched on the pillion seat. Upon reaching Margam Discovery Centre, an environmental learning centre set in 850 acres of parkland, we were checked in, handed a goodie bag which included a smart GS jumper, given our start time for the following morning and shown where to camp. Bunkhouse-style accommodation is available, but the weather was looking fi ne and a night under the stars seemed appealing.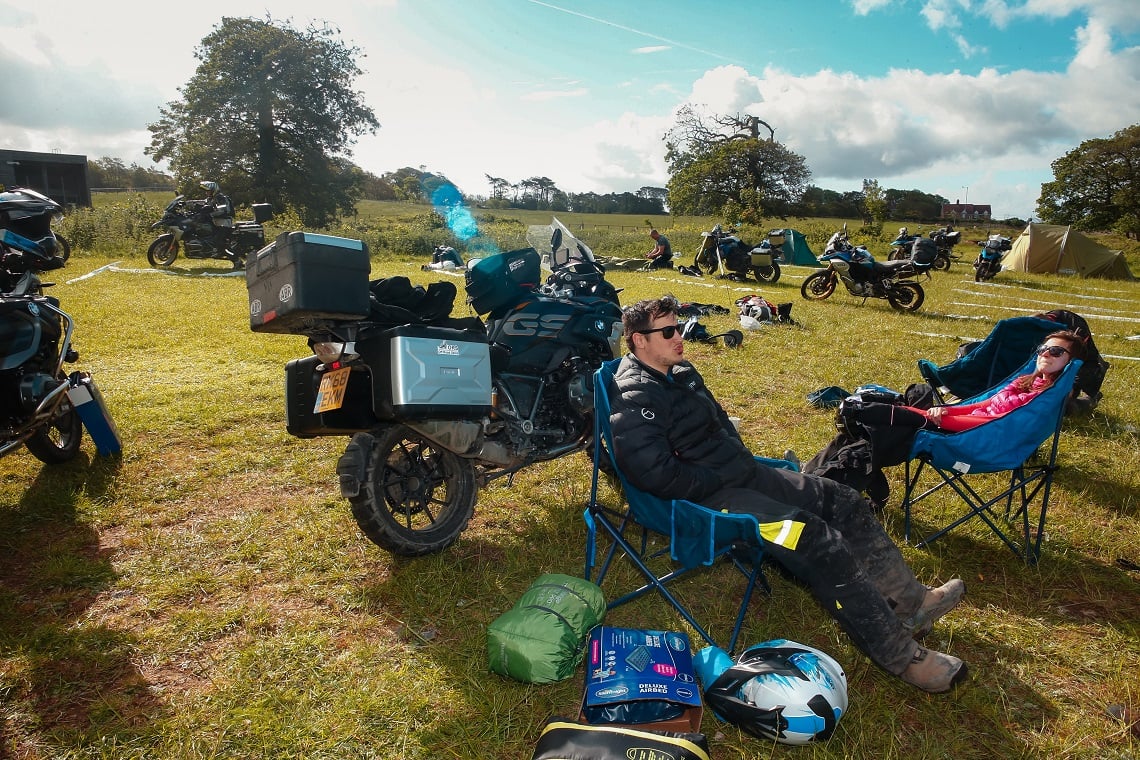 Looking around, it was clear to see that the GS Trophy attracts all sorts of riders. Those who are there for the craic, those who fancy trying something new, and those who were there with one thing on their mind: leaving South Wales with a ticket to New Zealand in the bag. The evening was spent being briefed by Dakar legend Simon Pavey and getting to know the other riders. The anticipation hung in the air and excitement was building for the morning ahead.
So, that fine weather I spoke about a paragraph ago? It had disappeared by the time morning came around and, in its place, thick sheets of rain were being thrown from the dark-grey, low-lying clouds. South Wales is a beautiful place to ride through, but we weren't going to be able to see much in these conditions. And so it was, on a rain-soaked Saturday morning, we lined up with the other competitors, waited patiently for our slot, and headed out into the mountains of South Wales. Thankfully, I had a waterproof GIVI UT809 tank lock tank bag on my GS, and it proved to be invaluable.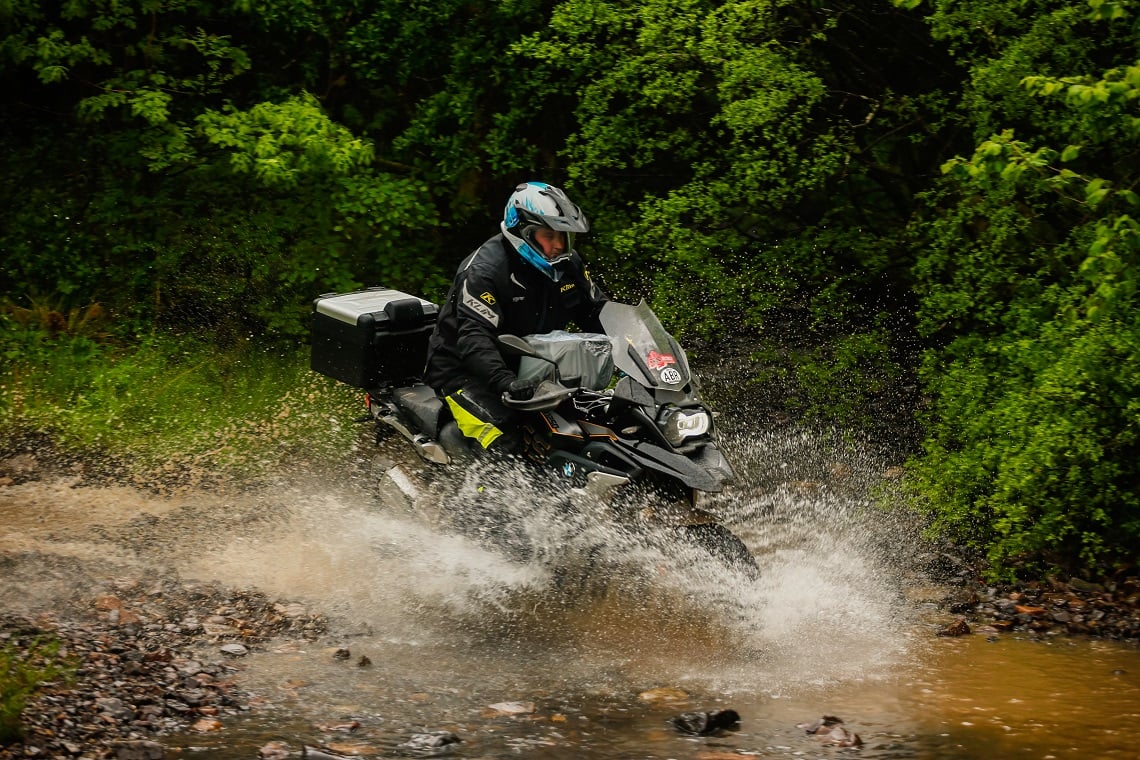 The steady hammering of rain would have played havoc with an unprotected navigation sheet, but I was prepared for all eventualities. Used to relying on a SatNav, it was refreshing to now have to pay close attention to where I was riding, and I was relieved to discover the instructions weren't particularly difficult. As we moseyed through the Welsh valleys, we completed various challenges in the pouring rain. Despite the weather, there were smiles all round and the friendly competitive spirit was contagious.
The second half of the day saw us arriving in Walters Arena, home to Simon Pavey's highly-regarded BMW Off-Road Skills school. After checking in, we were given two and a half hours to complete a series of six off-road challenges which would each test a different skill or technique. Throughout the challenges, you can accrue points for poor performance or for, say, putting your foot down on the trials section. Essentially, the less points you gather, the better. The six challenges for this year were: a trials section, a time trial where the only propulsion you could use was from your legs and the clutch (the throttle was tied shut), a time trial around a tight circuit, a navigation challenge where we followed a GPS track, a tricky hill climb, and a slow speed control challenge on a G310GS.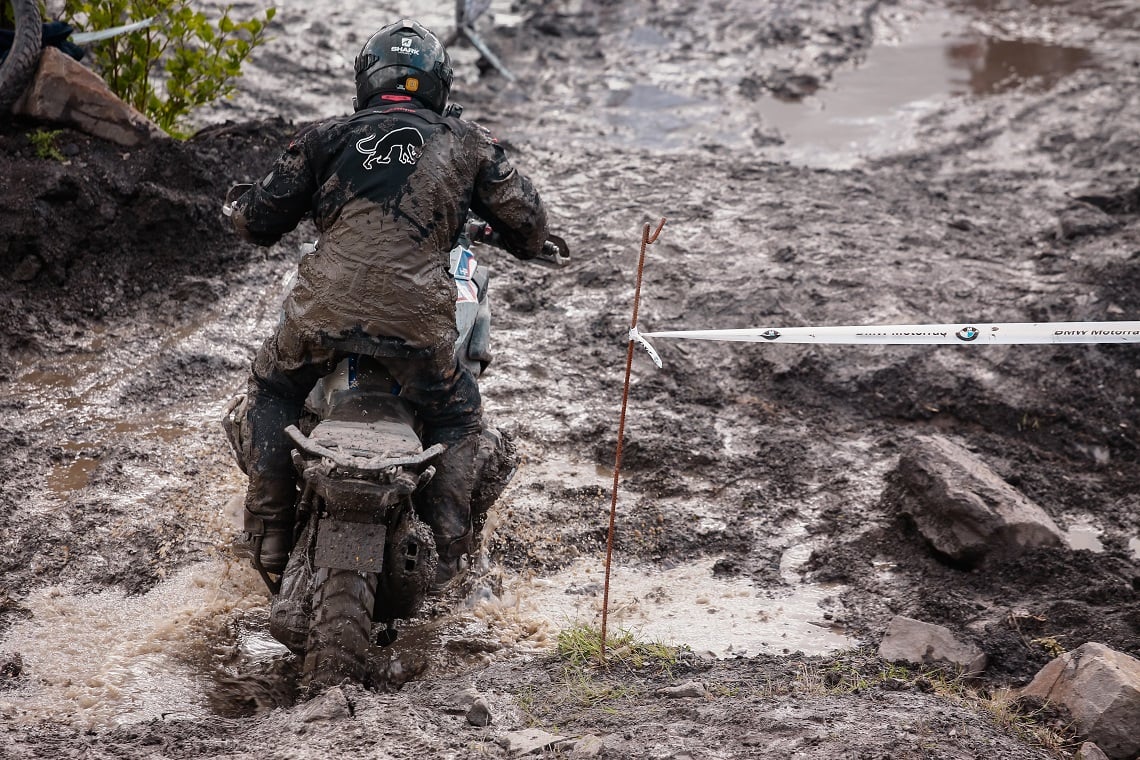 All of the sections were challenging but immensely fun. I racked up way more points than an editor of an adventure motorcycling magazine should have, but there were some impressive performances from guys and girls who were acing every section. They stood themselves in great stead to reach the finals the next day. With all challenges done, we headed back to base for a hearty dinner and a few beers, those hopeful of making it to the next stage anxiously awaiting the final standings to be read out from the PA. Dinner eaten, a few beers sunk, the finalists names were read out (they must have missed mine by error), these would be competing again tomorrow, where the final three top male performers would make up the UK team.
For the women, it was the top two, who would then go on to an international qualifier in an eff ort to make the women's team. The next day, the same six challenges remained, only they were made more difficult and the competitors had the added pressure of 100-or-so spectators cheering them on. For Richard Cox (47 years-old from Clutton), Roy Prescott (46, Barton), and Tim Mitchell (25, Warrington), things went exceptionally well, and the trio finished the weekend victorious, each one of them booking a spot on a trip of a lifetime through New Zealand for a couple of weeks. Well done you guys.
---
Take part in the GS Trophy
If you own a BMW, you can compete in the GS Trophy (and it doesn't have to be a GS, there was a chap at this year's event on an S1000RR!). The GS Trophy takes place every other year, with the best-performing riders being chosen to represent Team UK at the international GS Trophy finals. These are usually held in some incredible location around the world, and for 2020 it's going to be New Zealand.
On the years where there's no GS Trophy, BMW holds the GS Challenge, which is much the same, only the prizes are different, with trips abroad with BMW Off-Road Skills up for grabs. Entry to the event is £125, but this includes a weekend of great fun, camping for two nights, breakfast, and evening meals. Head to www.bmw-motorrad.co.uk for more information.