Having taken us along Route 66 last issue, Chris Handy and his son Adam relive their travels along South Africa's famous Garden Route…
The recent death and funeral of Nelson Mandela reminded me of a trip to South Africa with my son Adam back in 2011. Whilst there, we visited the prison on Robben Island where Mandela was held as a political prisoner and we saw the cell that he lived in for so many years. It was fascinating to hear the stories of his time, to see the conditions in which they lived and hear how they kept up their spirits despite there being little, or no hope of them gaining freedom. 
Conditions improved a little over the time they were there, but were obviously never easy with minimal bedding and sparse facilities. It gave me the shivers, even though I knew there were no locked doors and I would be allowed back on the boat in a few hours! 
The Garden Route 
Adam and I spent two weeks riding from Cape Town to Port Elizabeth via the Garden Route and then back to Cape Town via Route 62 through Little Karoo, covering around 1,300 miles. Our nine riding days meant that our daily ride was averaging out at just shy of 150 miles, which seemed about right, giving us time to stop along the way to take photographs or explore on foot. We spent a couple of nights at a Game Lodge near Albertinia, a couple of days in Port Elizabeth, toured around some of the Paarl's fine vineyards and stood on Agulhas Point, the southernmost point of the continent of Africa, where the Indian and Atlantic Oceans meet… 
The Garden Route is a coastal road running from Mossel Bay in the east to the appropriately named Storms River Mouth in the west, a distance of around 125 miles. It is named after the luxuriant vegetation that grows along the road because of the mild and often moist climate. Route 62 crosses the arid landscape and mountain passes inland from the Garden Route. It is, in effect, the inland counterpart to the Garden Route, but with a drier climate and consequently different, though no less spectacular views. Both roads offer excellent riding with great scenery and some stunning twisty sections. Away from the main routes there are a multitude of dirt trails to ride for those with a good map and the desire to do so.
The Bike 
Due to the short trip duration, it wasn't practical, or economically viable, to ship my bike to Cape Town, so we rented a R1200GS Adventure from Cape Bike Rentals. The guys there were extremely helpful and nothing was too much trouble. We had the bike for twelve days and the cost, including panniers and top box, was ZAR14,010, or £800. Having checked their website today I think that would be nearer to ZAR15600, or £900 if you wanted to hire one for a similar period now. Petrol prices are currently between ZAR12/0.70p and ZAR13/0.75p per litre and the 1200's fuel consumption is around 42 mpg/9mpl.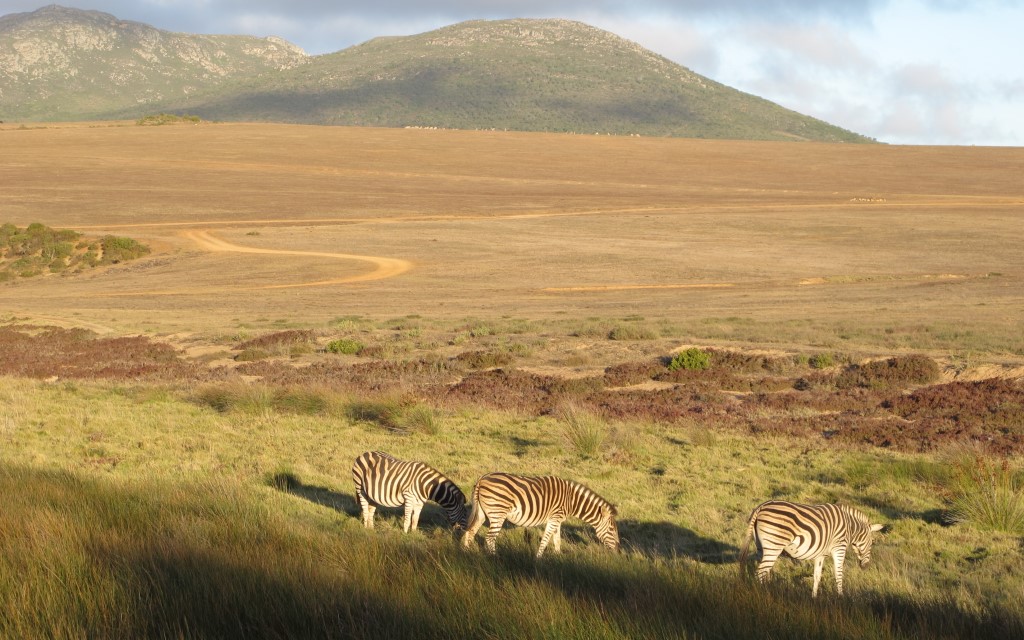 The bike was perfect for the job. Comfortable with good handling and good brakes. I couldn't have asked for a better bike to do the trip on. The Trax panniers that were fitted to the bike had sufficient capacity for us, but were a pain to lift off the bike and carry into hotels. Fine if you're camping and can leave them on the bike while you unload them, but no good for hostels and hotels unless you have inner bags, which we didn't. Additionally, the security was weak; we managed to break into them, without damage, in about thirty seconds when we lost the keys! 
The Gear 
We went in late April and found the weather to be similar to a warm English autumn, with occasional rain and high winds. Temperatures were generally in the high teens centigrade with a couple of colder days. Being in the southern hemisphere, South Africa's seasons are the opposite of ours so the coldest, wettest month is July (low teens centigrade) and the warmest is February (mid-twenties centigrade). Consequently, we found the normal UK autumn riding gear that we took with us was fine.
The Plan 
We followed my usual game plan of booking hotels for the first and last days of our stay, and in between finding a hotel when we felt we'd ridden far enough, or had reached somewhere we thought looked interesting to stay. In the evening, we generally went out and found a restaurant to eat in, but occasionally ate in the hotel restaurant.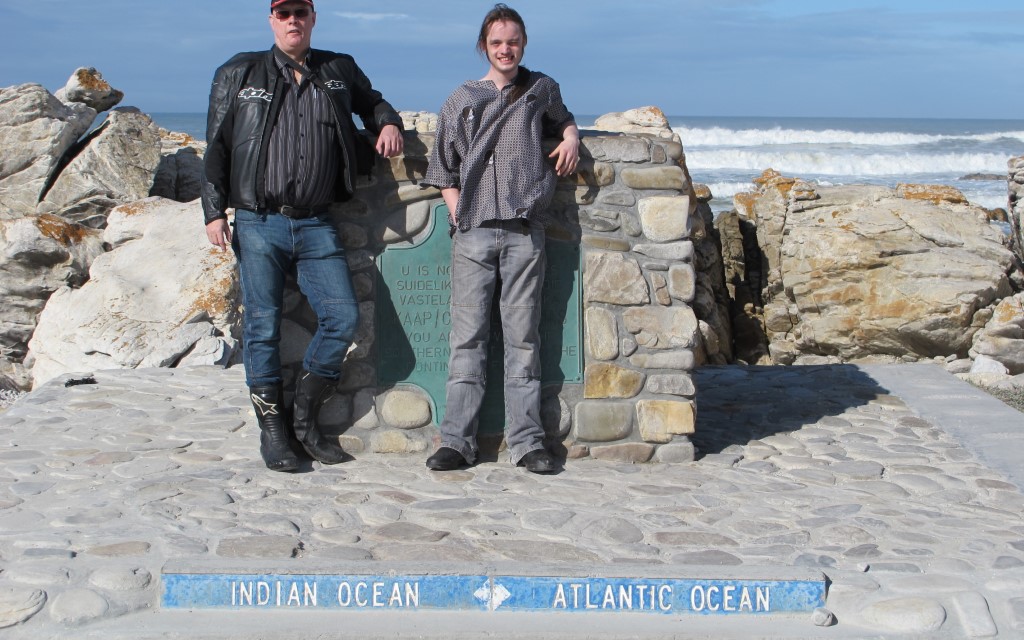 The food is more often than not good quality and reasonably priced. We became rather fond of the South African omelettes that were served with breakfast in the hotels. These are a thin omelette (think of the size and thickness of a pancake) with a selection of fillings available and are cooked to order. Typical fillings would include chopped ham, bacon bits, chopped onions, chopped peppers, grated cheese, spicy minced beef, chopped cooked sausage, chopped mushrooms and chopped chillies. You just choose the fillings you want and wait a few minutes for it to be cooked for you.
Hotel and restaurant prices are lower than we are used to in the UK, with a typical two-person room costing us around ZAR875/£50 per night in a four star hotel. It'll probably be a bit more by the time you read this. Restaurant meals were similarly cheaper than in the UK and we had some blow out meals for around ZAR600/£35 for the two of us, and that included wine. At the other end of the restaurant price range, we found a chain of steak houses called 'Spur' that served great steaks, as well as ribs, chicken, seafood and burgers. They're in every town and a juicy steak and chips costs just ZAR120/£7 a head. Do remember to try the monkey gland sauce if you go, and no, it's not really made of monkey glands!
Entry paperwork is easy, just a passport with two blank pages valid for thirty days beyond the expected exit date (the rules actually say one blank page, but some officials have been known to insist on two). For trips of less than ninety days no visa is required. You'll need a Yellow Fever vaccination certificate if you arrive from a country with yellow fever.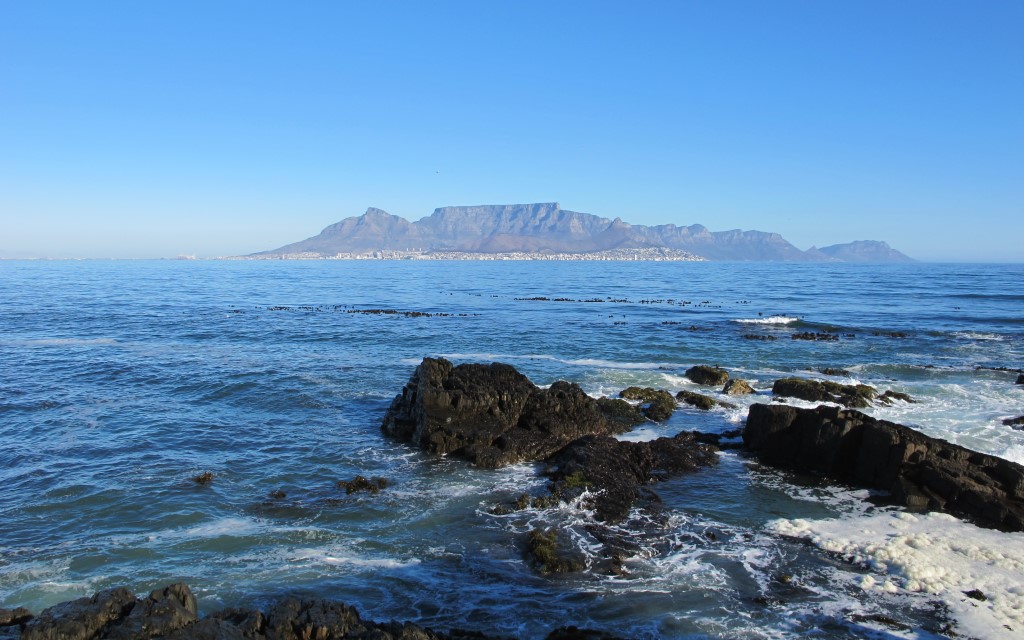 The Country
South Africa has a reputation for having a high crime rate and that is certainly true in certain areas, usually the townships. On the other hand, popular tourist destinations, like the Garden Route are well policed and there is little crime there. With one exception I never felt at all threatened. The exception was when I took a wrong turn and ended up in the 'wrong' part of Cape Town, and then it was only a feeling, as I wasn't actually threatened at all. Taking a common sense approach by avoiding likely crime hot spots, not having expensive items such as smartphones on show and being aware of your surroundings should ensure that nothing horrible happens. 
Despite the end of apartheid, and the government's efforts to promote equality, South Africa is unfortunately still a country divided by skin colour. It is obvious as you travel around that the more affluent jobs are held by white people with black people holding the menial posts. Adam and I were treated exceedingly deferentially by the black people that we met and I found this very disconcerting and upsetting.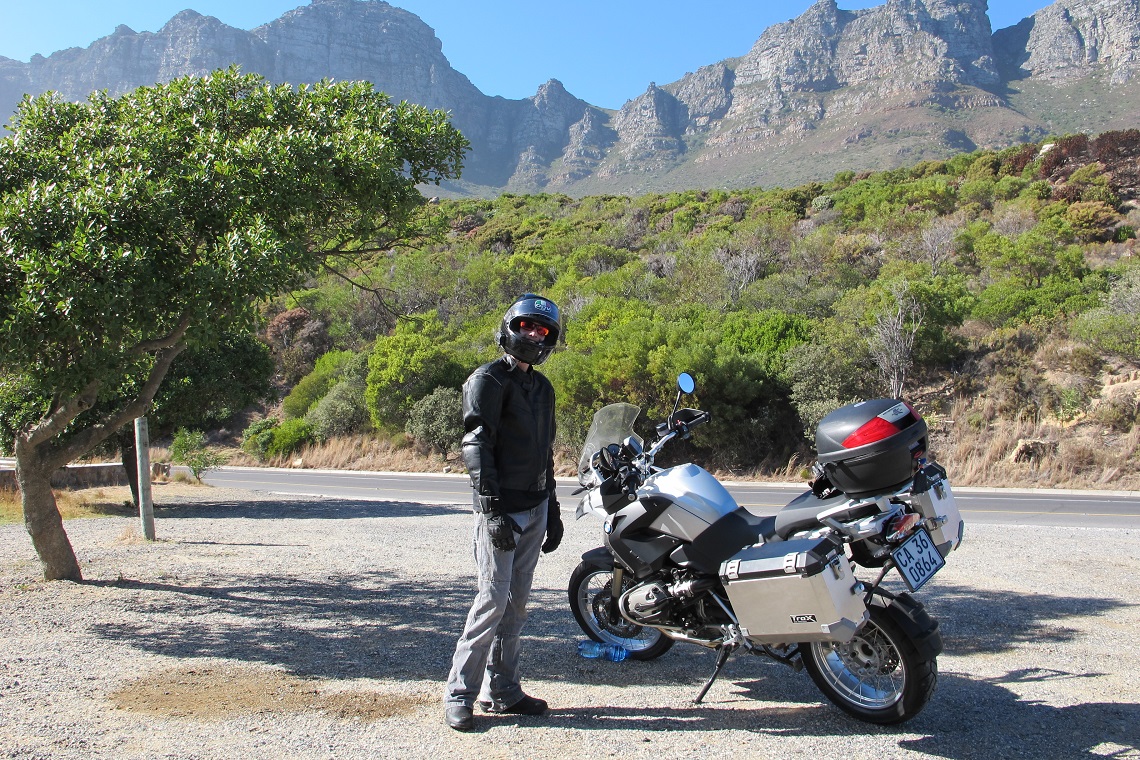 The German owner of an internet café that we spoke to said that she thought that the inequality in job roles was because the current generation of working black people had not received a good enough education to be able to take administrative or managerial positions, but that the upcoming generation were receiving a better education so she was hopeful that the situation would improve in the future. 
In general, the people that we met were very friendly and helpful. In Knysna we met a bar owner who gave us free drinks and got her friend to shoehorn us into an already busy restaurant because she liked the British and the idea of a father and son touring on a motorcycle. The day Adam caught a cold we received a warm welcome from the owner of the Assegaaibosch Country Lodge, who went above and beyond the call of duty in persuading a local restaurant to stay open late for us. 
The Scenery 
The scenery in this area of South Africa is both delightful and varied. Mountains, lush vegetation, arid plains, rocky shorelines and coastal sand dunes provide an ever changing backdrop to the ride. The roads are generally well maintained and there are some great twisty bits, especially the mountain passes near Oudtshoorn and Worcester. 
Port Elizabeth exemplifies the affection in which Nelson Mandela is held in South Africa. It lies within the administrative district of Nelson Mandela Bay, is home to the Nelson Mandela Bay Stadium, which was built for the 2010 World Cup, has the Nelson Mandela Metropolitan University and also the Nelson Mandela Metropolitan Art Museum.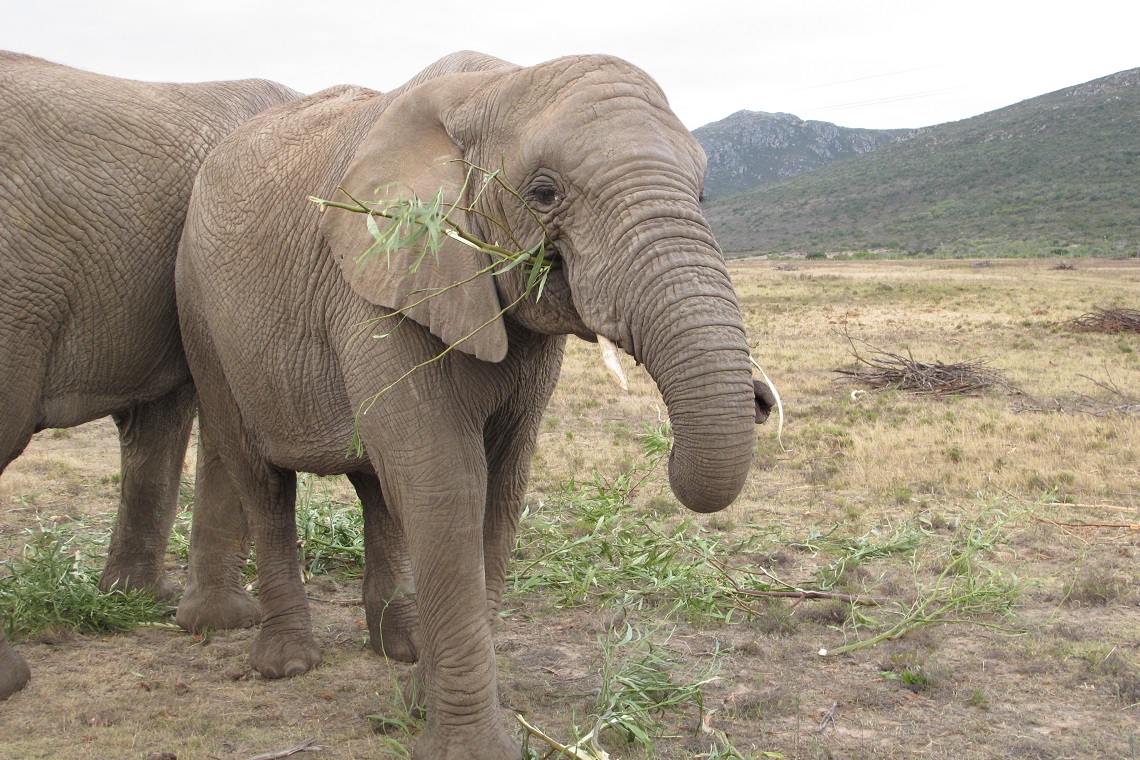 In the Donkin Reserve at the heart of the city is the Nelson Mandela Voting Line Sculpture. This is a thirty-eight-meter long sculpture depicting South Africans, of all backgrounds, queuing to vote. At its head is Nelson Mandela holding up his fist in victory. Without his effect on the politics of the nation, Adam and I would have had a very different experience when we visited. 
We both very much enjoyed our time there and would recommend a visit to anyone unreservedly. The two weeks we had available were adequate to travel the Garden Route to Port Elizabeth and back to Cape Town on Route 62, however this is only one small part of South Africa. I would love to go back and spend more time exploring a much wider area.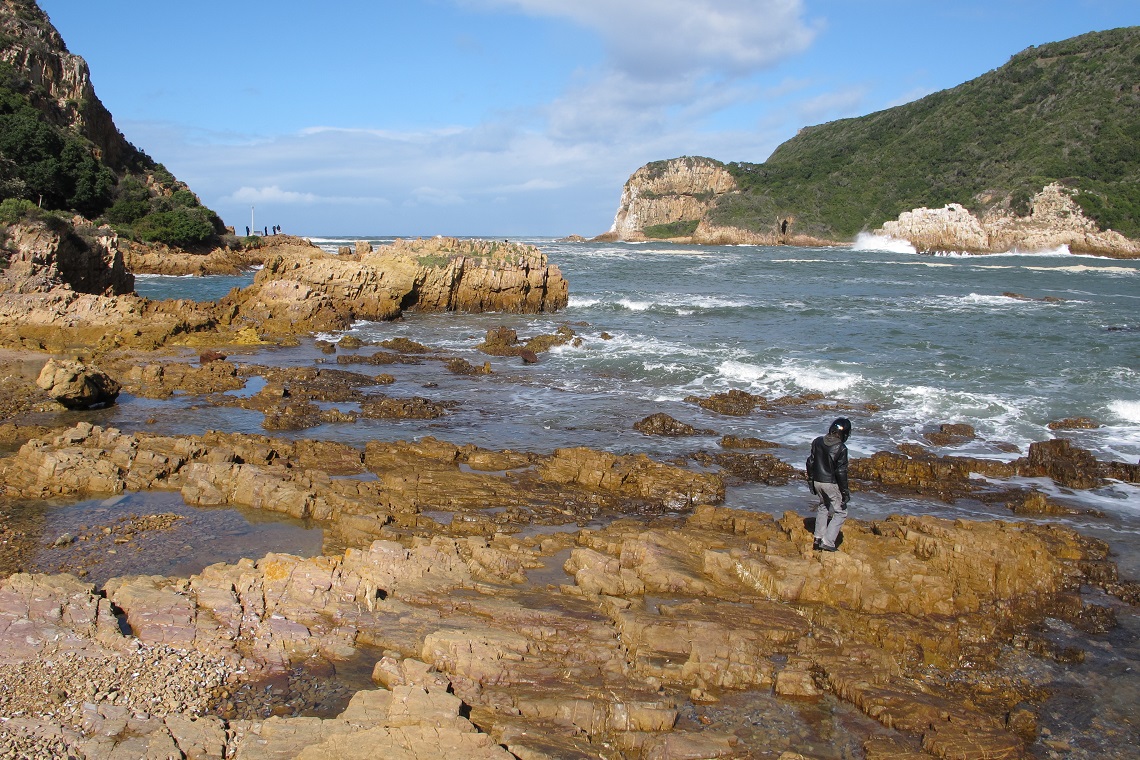 The R1200GS was the perfect bike to do the trip on and I would choose the same bike if I were to return, though I would prefer different panniers (and a more secure key ring!). The welcoming and friendly attitude of the people, the wildlife and the scenery made the trip very worthwhile and enjoyable, however, the economic and cultural divisions can be upsetting. If you've never been to Africa before, a trip along the Garden Route is a gentle, comfortable and luxurious introduction to the continent. 
FAB TRIP: South Africa 
RIDING HARLEY DAVIDSONS ALONG THE GARDEN ROUTE 
If you fancy riding the Garden Route and don't fancy the hassle of organising it yourself, then Kurt Stauffer of Twin Cruiser tours can organise you a tour of South Africa on a Harley Davidson with everything taken care of, just a matter of turning up and taking part.
His Cape Town to Cape Town tour takes 17 days, with riding between eleven to fourteen of those days. Accomodation is exclusive upper scale, small hotels, lodges or guesthouses. The total tour length is 1,740 miles (2,800 kilometre), with a daily riding distance of between 100 and 380 kilometres, translating into a riding time of between two and seven hours.
The tour includes the Cape of Good Hope, Table Mountain, Clifton Beach, Sandy Bay, Robben Island, the Garden Route, Addo Elephant Park, a game reserve and wine tasting. All accommodation is included, as well as daily breakfast, fourteen dinners, rental of the Harley Davidson, comprehensive insurance, fuel for the bike, hotel transport, entries to game reserves and national parks, and full guide and support throughout the trip.
The next Garden Route trip leaves on the 27th September 2014, costing 7,806 Swiss Francs, or £5,263 at current exchange rates. The only expenses on top of that are return flights (from £600), and spending money as you go. For more information see www.twincruiser-tours.com, with Kurt offering a number of other tours of South African, along various different routes.

Useful Info
Highlights
Cape Town is a vibrant city with a turbulent history. In addition to Robben Island we also visited District 6, an area of Cape Town mostly inhabited by coloured residents, including a substantial number of coloured Muslims, called Cape Malays. There were also a number of black residents and a smaller numbers of Afrikaans, whites, and Indians. These people were forced to leave their homes between 1968 and 1992 because the Government wanted it to become a white-only area. In 2004, after a Government rethink and a lot of rebuilding, Nelson Mandela himself presented the keys of newly built properties in District 6 to returning inhabitants.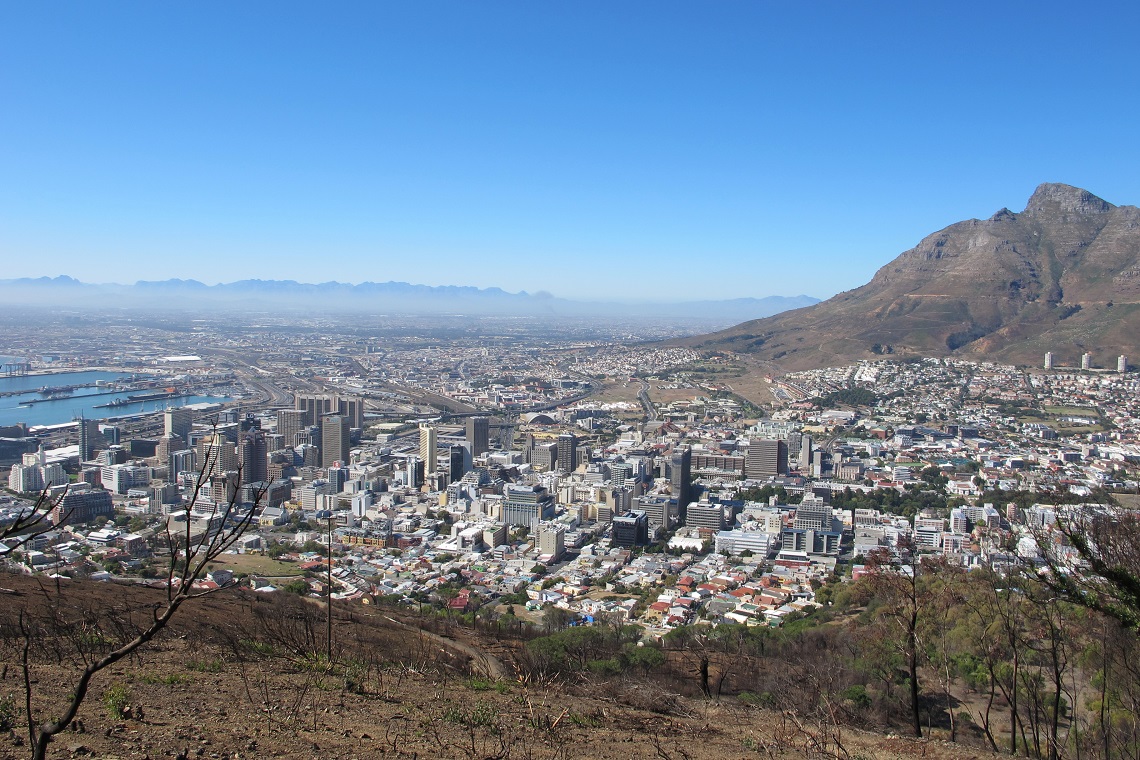 Robben Island should be on everyone's list of things to do when visiting Cape Town. It's a great boat trip over and the views of Table Mountain and Cape Town are worth the trip on their own. However, it is the prison tour that is so memorable.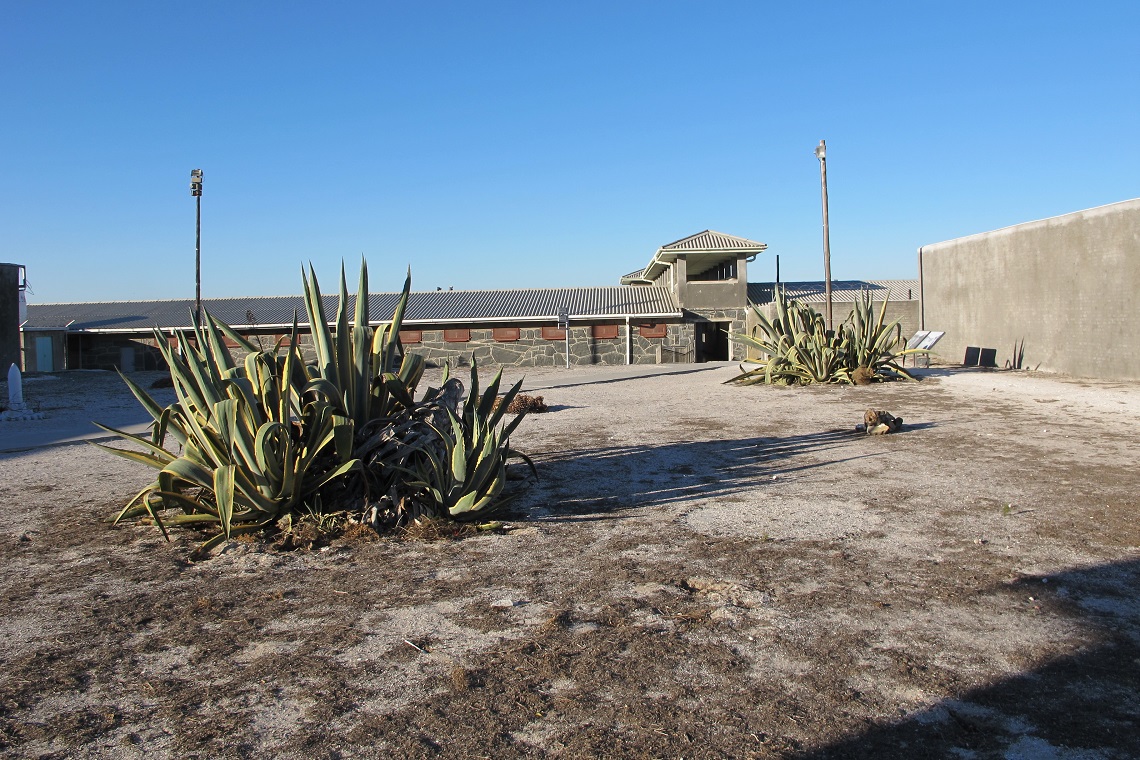 The Cape Peninsular just south of Cape Town was a great place to ride around. Much of the road follows the impressive coastline and there are troupes of baboons wandering around freely and they can often be seen sitting in the road.
Garden Route Game Lodge We stayed for two nights, which, at current rates, would cost ZAR7,300/£420 for two people sharing a 'Valley View Bush Chalet'. The rate is inclusive of accommodation, breakfast, dinner and two game drives per day. This was definitely our favourite part of the trip and we were able to get really close to the animals (including the 'big five': lion, African elephant, Cape buffalo, leopard, and rhinoceros). There are mixed views on the ethics of keeping animals captive like this for display. My view is that they have sufficient space, are well looked after and protected from poachers, so such places are helping conserve the wildlife. If you have the opposite view, please give these places a miss.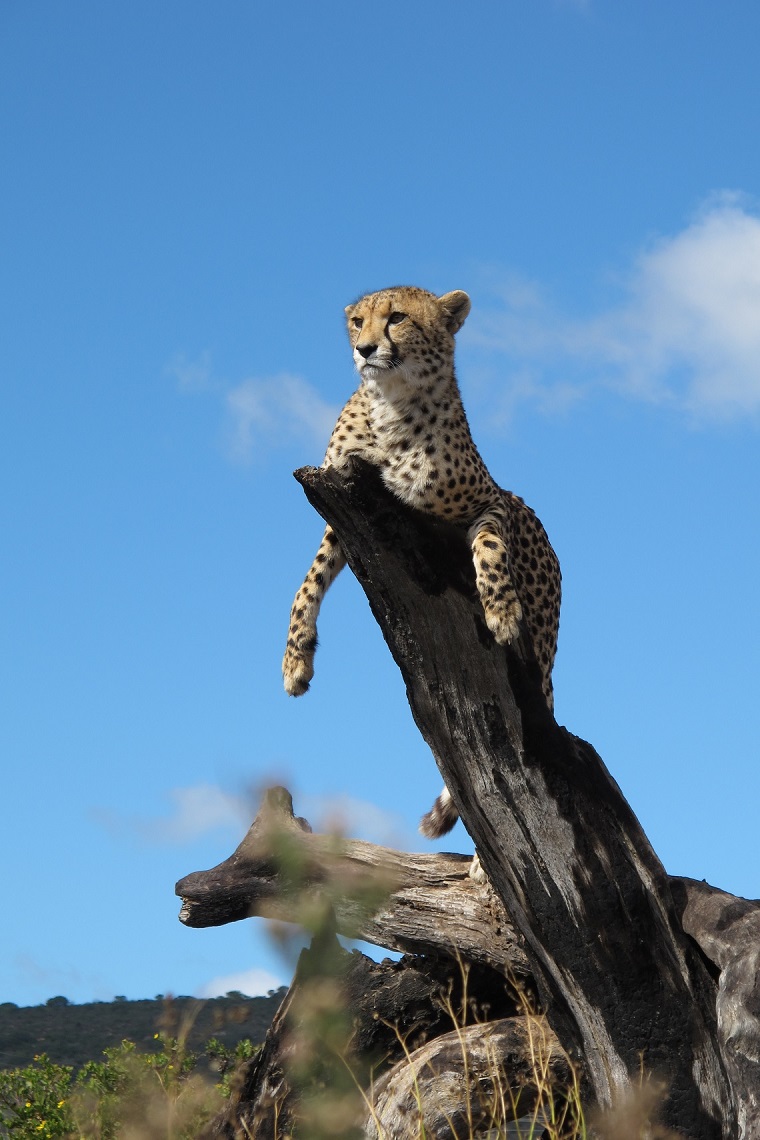 Horse Riding on the beach near Port Elizabeth. Adam was a keen horse rider when he was younger and wanted to go for a beach ride so we visited Heavenly Stables in Lovemore Park just outside Port Elizabeth. He had a blast, I was terrified: there were no handlebars, no throttle and no brakes!
Ronnies Sex Shop is kitsch but entertaining. It's basically a bar and café in the middle of nowhere about five miles from Ladismith on Route 62. It's rumoured that it got its name when Ronnie, the owner of what was then called Ronnies Shop, was moaning to his friends that business was bad, so they went out and changed the sign to read Ronnies Sex Shop. This name change also changed the fortunes of the business! The ceiling is decorated with hundreds of items of women's underwear, many of which were signed by the original owners before being donated.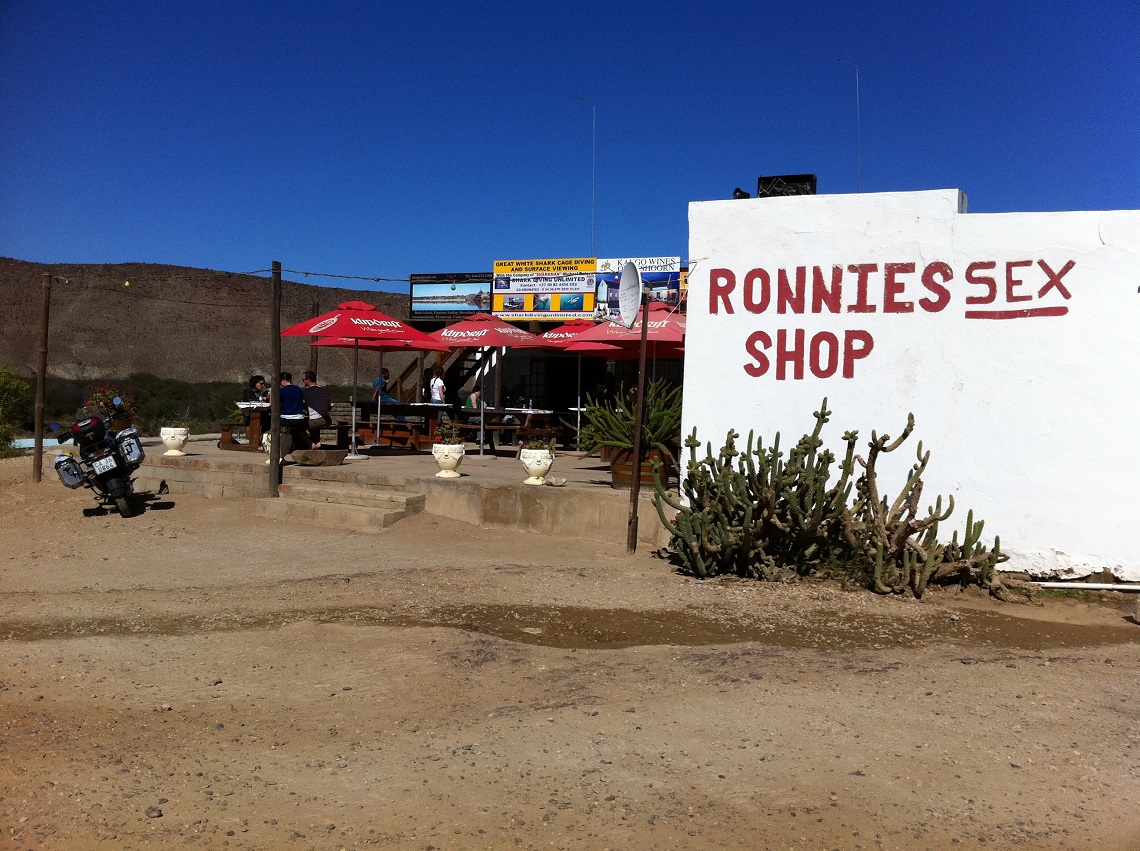 Paarl is one of the major wine-producing towns in the Cape Winelands area and is located near the more famous town of Stellenbosch. As we visited out of season in April there were no organised tours available, but the hotel (Pontac Manor) arranged a day rate with a taxi company, where the driver, Rigardo, took us around six of the local vineyards. During the peak season, organised vineyard tours in minibuses are available and are cheaper than hiring a taxi, though the taxi wasn't expensive by UK standards. Due to the number of glasses of wine tasted in the day this is one trip I recommend NOT doing on a bike!
Photos: Chris and Adam Handy