THE DAY JOB
Meet Austin Clews, a director of CCM Motorcycles and one of the minds behind the hotly anticipated CCM GP 450 Adventure bike, due for release in August this year. So, just how do you go about building a brand new adventure bike from scratch?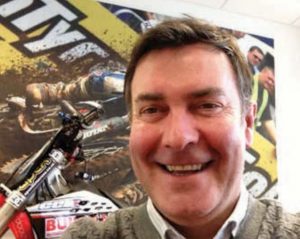 Forty-eight-year old Austin Clews began riding motorcycles at the tender age of two when his father, Alan Clews, made him a small crosser out of a 98cc paratrooper motorcycle. By the time he was 12, Austin had won his first motocross race in the Scottish Schoolboy Championships at Argyll, and five years later, he took the British 4-stroke Motocross Championship, winning 21 out of 22 races – he came second in the other.
Born to ride
His early successes on two wheels are the mark of a very determined and dedicated young man, but perhaps this comes as little surprise given the Clews' heritage. "My father used to race motocross internationally before I was born and then he'd take me to all the motocross races," explains Austin. "Dad founded Clew Competition Motorcycles in 1971. He originally bought 500 tonnes of parts from the BSA factory at its demise and started to build lightweight motocross bikes, which won lots of motocross races, both nationally and internationally, creating a great British racing heritage."
Throughout the years, Bolton-based CCM has built road racers, motocross bikes, military bikes, trials bikes, supermoto and road-going bikes, winning British championships and international races in most of these categories, including a world-4 stroke motocross championship, Junior TT races and the manufacturer's award in the 1998 Dakar.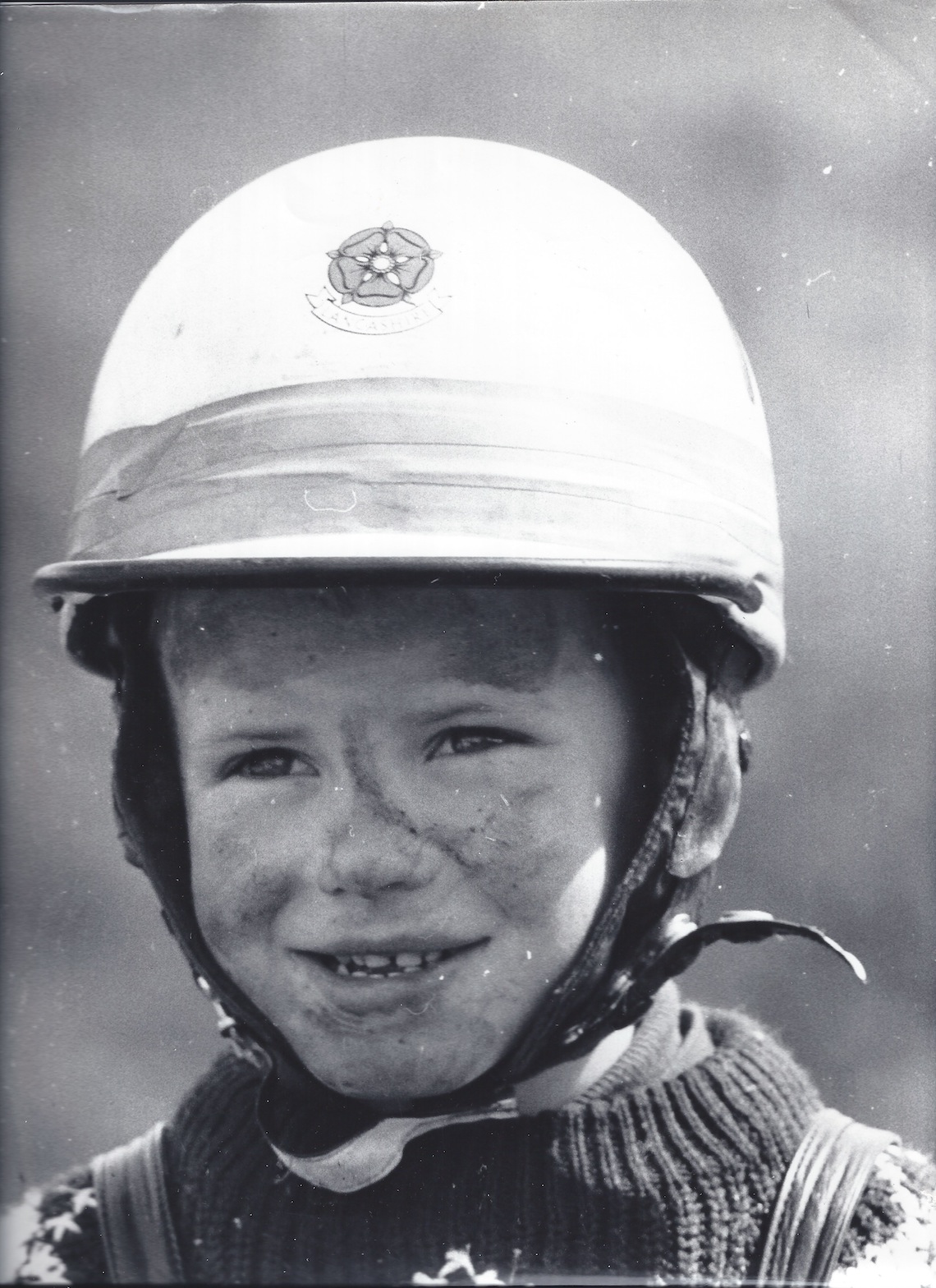 Little wonder then that young Austin was keen to follow in his father's err… tyre tracks. Leaving school at 16, he started work immediately for CCM. "My first job was sweeping the floors and making brews while racing motocross full time," he recalls. "I worked my way through every department in the factory, in the end specialising in motorcycle design, learning everything I could from my Dad while attending college, to learn about engineering."
Now a company director alongside brother-in-law Gary Harthern, Austin's no less involved with the grassroots running of the business. "My job is broken up into approximately three different areas," he explains. "One is to ensure everyone and the company has the right tools and funding to make things happen, meeting regularly with Gary to steer CCM in the right direction and set its objectives. Another is business development, such as winning military contracts and new business, and then there's my favourite part, the design side. I have a team of three very creative CAD engineers and between us we develop new products such as the new GP 450 Adventure bike and its accessories."
Grand designs
And so we come to the case in point, currently lighting up adventure chat rooms and forums like a proverbial Christmas tree, the CCM GP 450 is the company's brand-new super lightweight adventure bike, Dakar fit and set to launch in August 2013. "In 2006, CCM was selling branded Chinese 125s and developing motorcycles for the defence industry," Austin explains. "Both of these projects were taking CCM away from its heritage. The branded business, while providing some income wasn't where we wanted to be, so we dropped that side to concentrate on the defence business."
Despite its profitability, the defence sector of CCM's business is very much 'feast or famine' as Austin says: "We needed a core product that matched our pedigree to sell in the UK and Europe. CCM needed to get back to designing and building its own product and we began with the idea of the bonded aluminium chassis – Bond-Lite- as we call it."
Investing in the latest in-house CAD (Computer Aided Design) facilities, the team got to work on the first production CCM ever to be completely designed using CAD. With a burgeoning adventure market, the company spied its opportunity for a practical, high-tech, lightweight and well-engineered product designed and made in the UK, and so the idea for the GP 450 was born. The bike's been designed to be as comfortable on road as off it; to hold its own on the twisties and the off-road trails while having the fuel capacity to travel around 250 miles fully loaded – impressive credentials or what?
"I've travelled many thousands of miles on-and off-road on lightweight modified Enduro bikes, because that's all that was available if you wanted a lightweight 'adventure' bike," says Austin. "Enduro bikes are too powerful and tall for most as well as the negative impact such bikes have on our environment, while a lot of 'adventure' bikes currently available are very heavy, big motorcycles that are difficult to ride off road; the GP450 is a practical, user-friendly and environmentally-friendly motorcycle."
Once a concept for the new bike had been identified, CCM began looking for a suitable engine that is quality, proven, reliable, modern and available in sufficient quantities for ongoing production. "We then studied how we could best put the package together," Austin says. "We used all our previous experience of frame geometry and handling to make sure the bike would handle perfectly."
Building bikes
At this point the developers had to consider Whole Vehicle Type Approval, to ensure that the bike meets relevant environmental, safety and security standards including looking at the engine, air intake, fuel system and exhaust. "There are tough criteria to meet in this department. You have to consider how the motorcycle will be used, what customers will want from it and what kind of accessories will be used with the bike," Austin explains. "Once we had a basic layout we began detailed CAD work on the frame, which in this case is the central part of the bike that pulls everything together, so a lot of detail and thought went into this."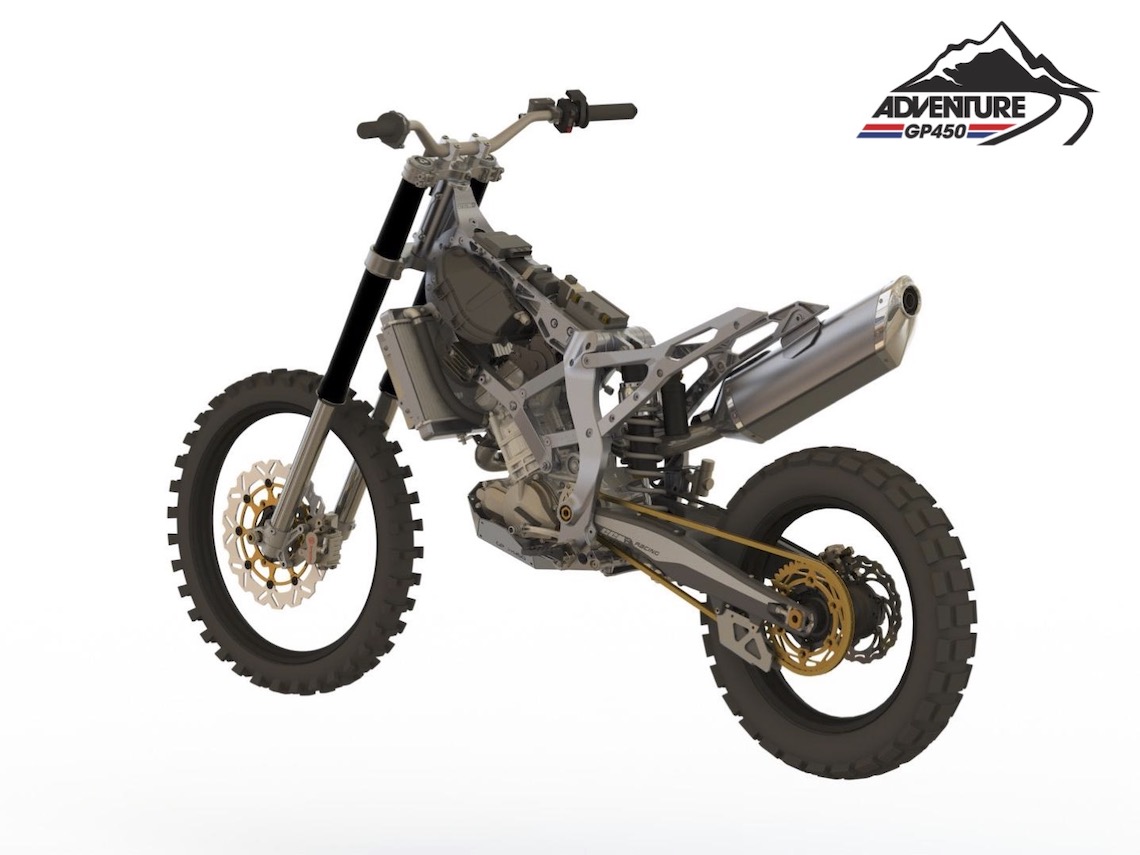 Detailed suspension and frame analysis is carried out using the base frame flex and stress analysis developed in the company's motocross racing bike, with the same bonded chassis concept. "Everything we learnt about the MX chassis has gone straight into this new chassis. The CAD systems we use are excellent in this area and we can simulate many different scenarios to give us exactly what we want while building in all the features we want the bike to excel at," Austin enthuses. "We've also considered what other derivatives we can make using the same frame, suspension and engine set up – so it's a modular concept for future opportunities."
Once the bike layout is finalised the visual concepts are completed. Homologation rules have to be taken into account such as headlight and indicator position and safety features, all of which are governed by European directives. This gives the designers a clear picture of how the bike will look. Next, CAD work on the A-surfaces (external bodywork) is completed followed by the B surfaces (fixings and internal surfaces) and this is when the whole package starts to come together. "At this point, we have a CAD 'working model' of the whole package and we can see the suspension working throughout its range on the model and check that all clearances and fits are perfect before we even make anything," explains Austin. "A lot of input comes together at this point and once we've a design freeze, we can start to make some prototypes of the chassis."
This is done by feeding the CAD data into a CNC (Computer Numerically Controlled) machine and machining all the frame parts from solid aluminium billet before bonding them together. Each frame joint has very tightly machined tolerances that give a 0.2mm gap between the surfaces so that the adhesive can work to its maximum effect. This also means that the frame acts as its own 'fixture' to ensure all measurements are correct once the frame is bonded together. "It's the same proven process as used in the aircraft industry and in the Aston Martin DB9 series," Austin explains.
The whole motorcycle is assembled from parts specially designed on CCM's CAD machines. "The concept is the important part – proving that this concept will work in the toughest conditions time and time again. We used our motocross race team for this, which was headed by four-time ex-world champion David Thorpe and ridden by the fastest riders in the UK on the world's toughest motocross tracks over a four- year period!" Once the testing and build processes have been keenly analysed and signed off, tooling is made for production. Each production item is then checked and tested thoroughly and modified if necessary until the required production quality is met. The bike is then offered to DEKRA (Deutscher Kraftfahrzeug-Überwachungs-Verein German Motor Vehicle Inspection Association) in Germany and put through the Whole Vehicle Type Approval process.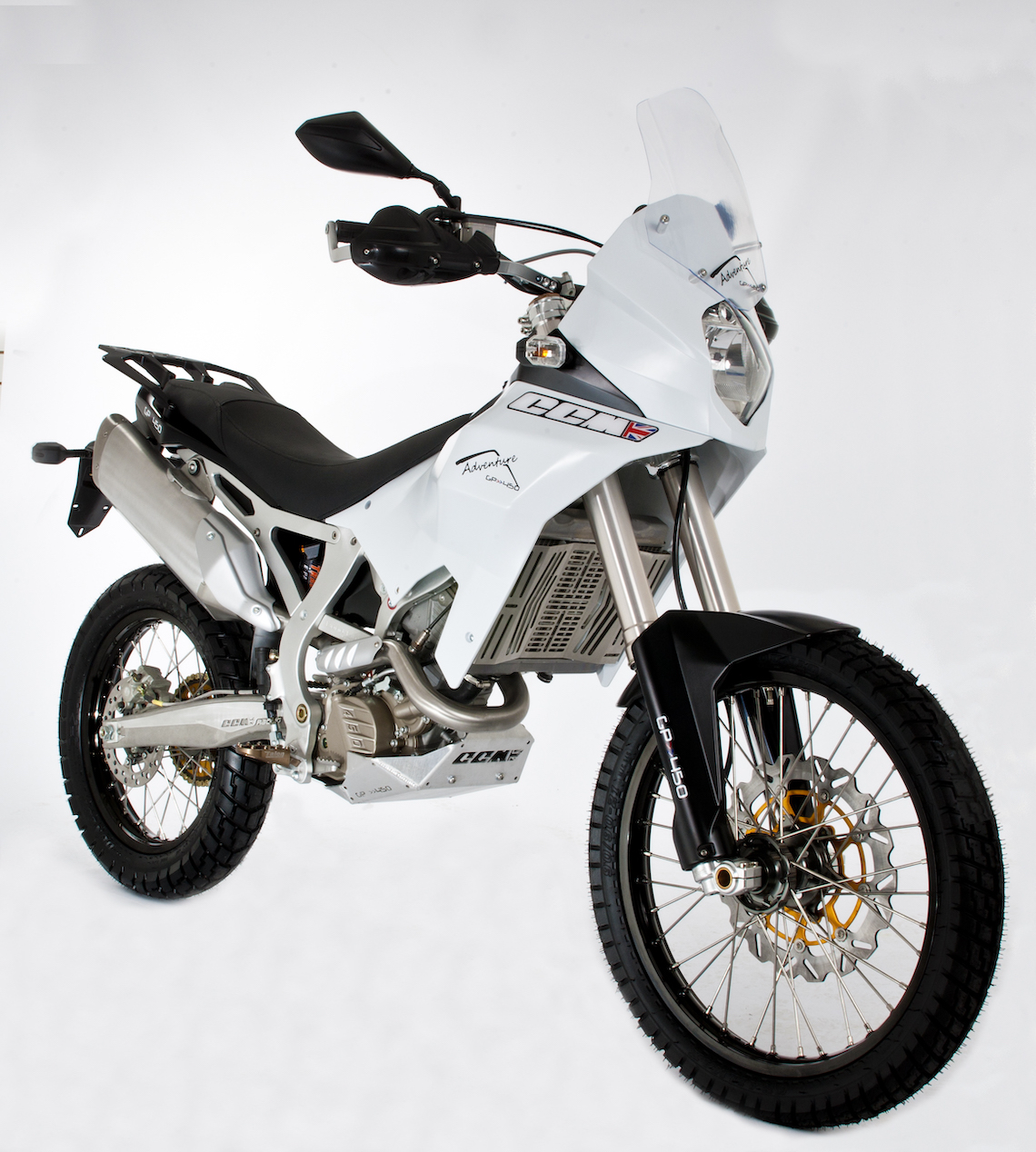 What now?
The whole process of designing and building the GP 450 from its initial concept to a production retail model has taken the company three years to complete, so what are Austin's hopes for the new CCM adventure bike?
"Currently you can buy an enduro bike and add many aftermarket parts such as larger fuel tanks and rally raid equipment, but you won't end up with a complete package as the GP 450 and will probably pay more," he reasons. "There are more mass-produced bikes available, but not as capable as the GP 450. I think within the adventure bike market, there are many bikes that will excel in their different areas, but we have tried to take the best points from all and include them in the GP 450 package. It would be very interesting to line up all of the top-sellers in the adventure sport bike market against the GP 450 and complete a day's riding from our factory up to the Lakes," Austin muses, "including some off-road trails, B roads and A roads, I'd put my money on the GP 450 every time to make it back to the factory first with the least damage and the biggest smile."
The new bike will retail at £7,995 OTR. CCM hopes to sell 400 units in the first year in the UK, France, Germany and Italy combined and to see production up to 1,000 units for sale worldwide within three years. But with its Dakar heritage, when are we likely to see CCM on the starting line in South America? "When we designed the GP 450, we made sure the engineering was excellent and the bike is capable of running at the top in the Dakar, says Austin. "We have some very real plans to race the Dakar competitively in 2015 but that story is for another day."
No longer a competitive rider himself, Austin still enjoys taking the company's bikes out for a spin. "I don't bounce so well these days, so I like to ride the trails and the green lanes," he says. The cut and thrust of his built-to-win nature is now channelled largely into CCM. "The best part about my job is being involved in the development of the company and the exciting products we make. CCM means something to all the family members that work here and we all pull together when things get hard. The other guys who work at CCM are equally enthusiastic; it isn't just about family but more about the whole team."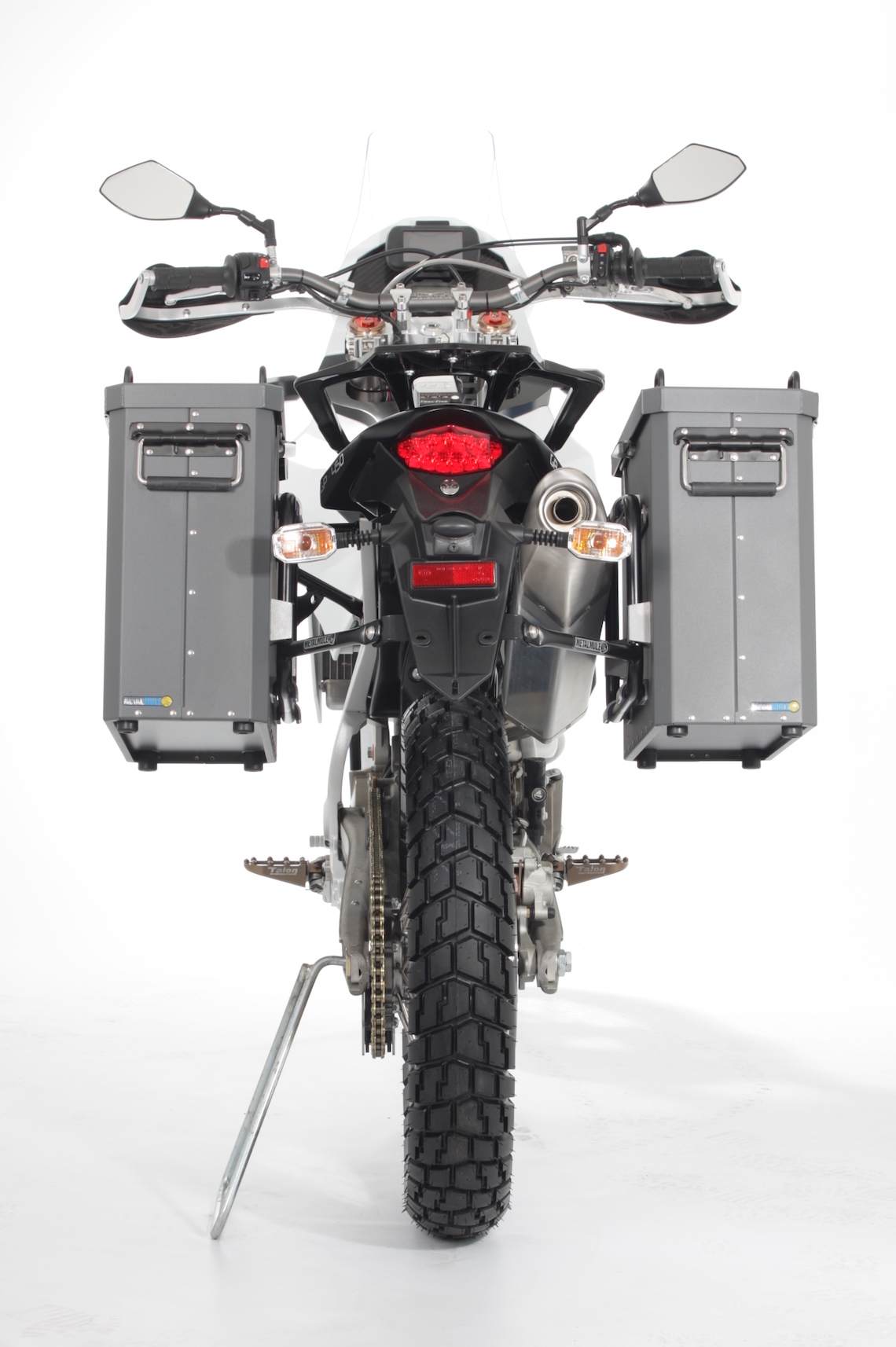 But it isn't always smooth going. "Our biggest challenge is to compete in business with the Goliaths of the motorcycle world and find a niche that CCM can operate in successfully," acknowledges Austin, "but we've proved we can do that. CCM has been a profitable company for the last nine years, every year. My goal is to make sure that carries on so that the foundations are laid for CCM to grow and continue to be successful long after I'm gone."
And his other main goal? "I'm looking forward to travelling some parts of the world on the new GP 450," he twinkles. "I'd like to do some extreme trips!"
Tech Spec
MODEL: CCM GP 450 Adventure
PRICE: £ 7,995 OTR
WEIGHT: 120kg
SEAT HEIGHT: 895cm
GROUND CLEARANCE: 360cm (a full-height version will be available as standard for riders who prefer a more MX/Enduro riding style)
POWER: 41bhp (standard); 50bhp (in- creased performance option)
FUEL CAPACITY: over 17 litres
TANK RANGE: 250 miles plus
SUSPENSION: electronically adjustable to account for a pillion or extra loads
SERVICE INTERVAL: 5,000 miles