Do you yearn to earn a living from the seat of a motorcycle? When ABR Richard Millington set out to explore the world by bike, he never dreamed he'd ­find a job as a round-the-world guide.
It's a typically miserable English day. I'm sitting at my computer, watching the rain streak the windows of ABR HQ, when the following email pings into my inbox: Sorry Emily, haven't forgotten you! Just got back from a 10-day research trip to Garmischin in the Bavarian Alps. Have a look at the selection of pics attached and see what you think. Richard. So, I click and I look: Guatemala; Alaska; Morocco; Monument Valley. Image after image of bikes in incredible places surrounded by breath-taking scenery ­fill my screen. 'This is a typical day in the office for GlobeBusters guide Richard Millington,' I think to myself.
"Actually, it's not!" laughs Richard. "It isn't a permanent holiday. There's a lot of hard work involved, customers to look after, hotels to check and pay, logistics to organise with freight agents and shippers and if the freight, hotel or route doesn't work out for any reason, there's a group of customers who'll want an explanation and a solution." He's got a point, I suppose. As with any great job, there's a great deal of responsibility that comes with being an international motorcycle tour guide. But for Richard, 45, who left a 25- year automotive career to make a giant leap into the unknown aboard his R 1200 GSA, it's all in a day's work.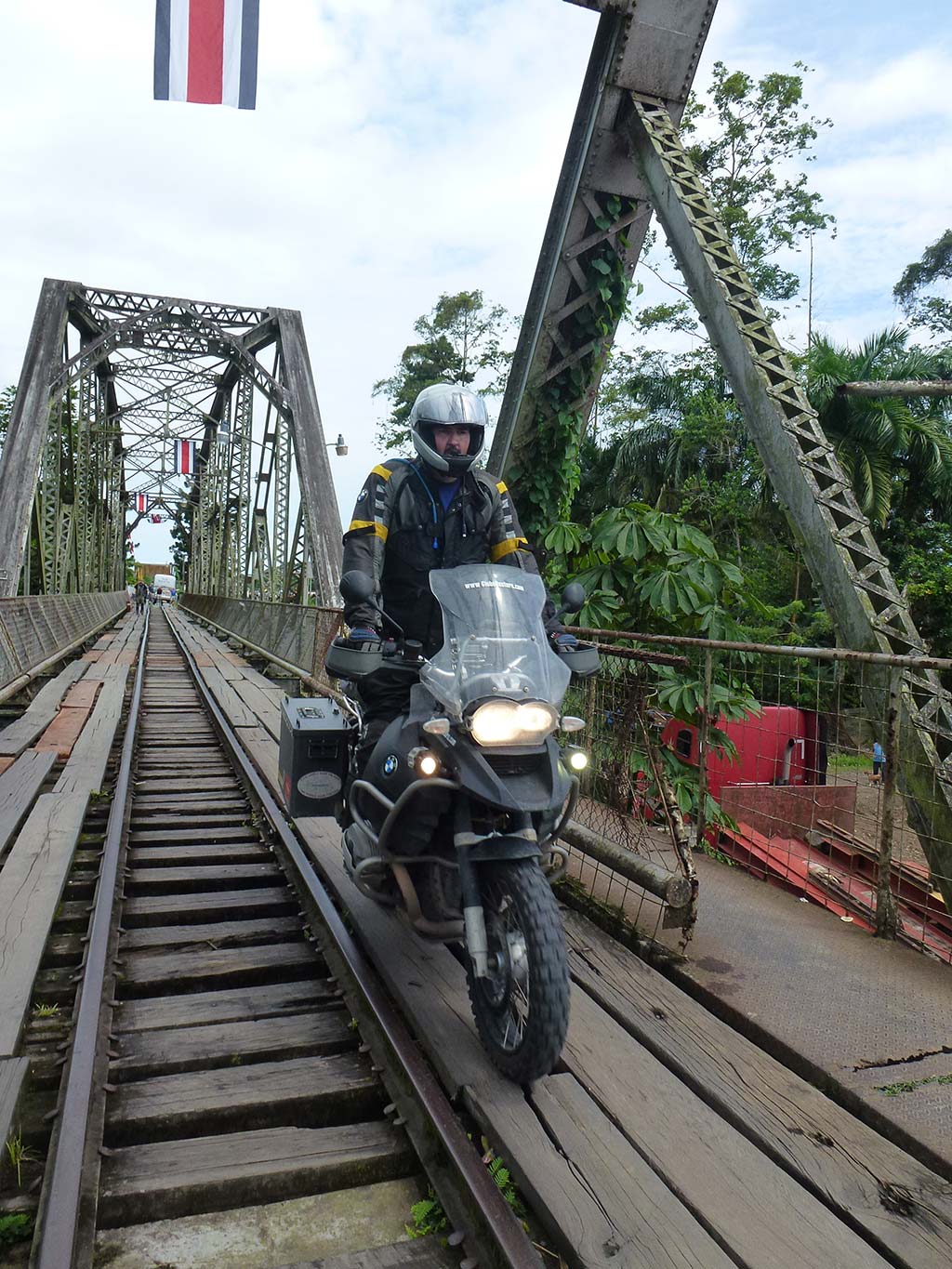 Career moves
A lifelong lover of cars and bikes (his fi­rst was a chocolate-brown 'Fizzy' Yamaha FS1E, which he rode to college in all weathers) it's hardly surprising Richard found work in the motor trade. After qualifying as a vehicle technician and eight years with Vines BMW in the 80s, Richard joined BMW (UK) and then went to work for Jacksons, the leading motor group in the Channel Islands. He spent six years with the company as Operations Director, moving to Jersey with partner Karen, before having to make the toughest call of his career. "The job in Jersey was fantastic but we'd completely re-engineered the business in the last six years, and it had become profi­table and stable," he explains. "It seemed we'd either have to become permanent Channel Islanders or we had to call time on it."
Moving back to the UK or further abroad meant their house, cars and jobs all had to go. Faced with the prospect of giving up everything, Richard and Karen made a bold decision. "We'd done lots of European touring on our ­first GS and been to Morocco with friends; that's when the travel bug really bit and we realised we both wanted to go further for longer," he says. "If we were ever going to take a big trip then this was the time to do it. It seemed like a natural break."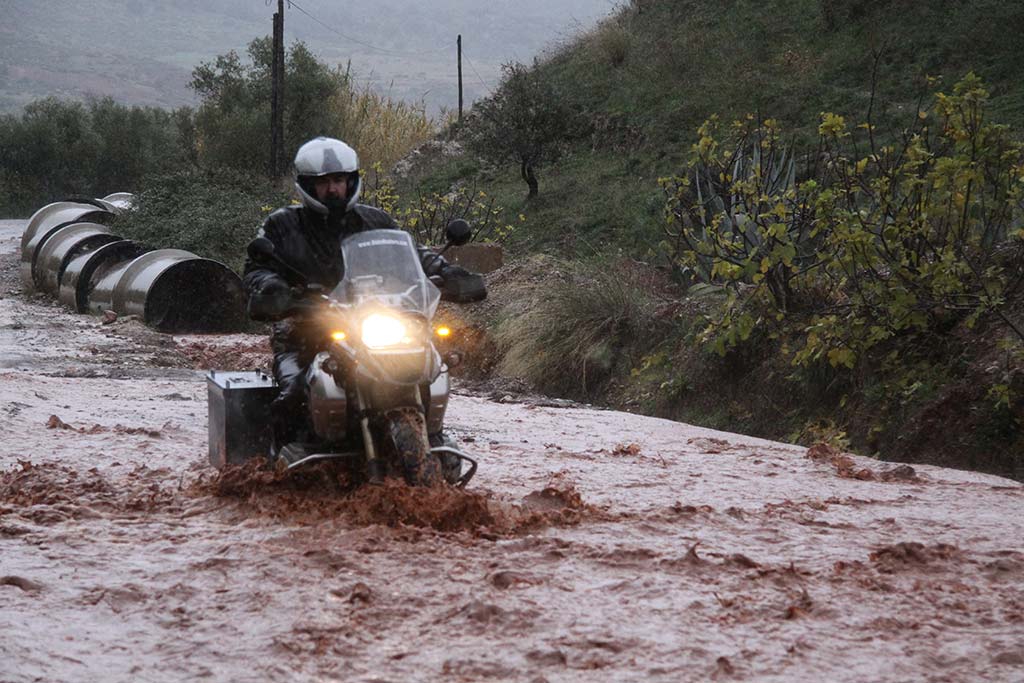 Land of the free
Richard and Karen booked themselves onto overland travel expert GlobeBuster's 2009 Trans Am Ride, an epic 20-week, 24,000-mile trip through the Americas from Alaska to Tierra del Fuego. After flogging off most of their stuff and putting the rest into storage, the pair embarked on a serendipitous bike trip which would change their lives in more ways than one. "When we left, everything we had was on the bike or piled up in Mum and Dad's single garage," says Richard. "It was quite liberating in some ways, but there were still feelings of worry, regret, and 'what am I doing!?'. Seeing everything you amount to materially for the last 40 years squeezed into one small van brings you down to earth."
Having total freedom to just get on the bike and go is a dream come true for most ABRs, and Richard and Karen are no exception. "It was great! While most people were worrying about loved ones back home, whether the house was okay, or making contact with work, we had none of this," he says. "We were together on the road and completely free."
The ride lasted ­five glorious months and holds plenty of stand-out memories for the couple. "Guatemala is poor, but what a great and friendly place! It's hard to describe it; words like 'colour' and 'vibrant' are always used in association with Guatemala, but I defy anyone to visit and not fall in love with the country," Richard enthuses. "Colombia was also a surprise. Supposedly scary and dangerous, which of course it can be, it's also a country of incredible natural beauty. The riding in the Northern Andes, through coffee plantations and tropical landscapes, is stunning."
With no job and no house to come back to, Richard and Karen were free in every sense of the word. "Our motto became 'no job, no house, no plan, no clue!'" he says. But fate, or rather Kevin and Julia Sanders of GlobeBusters, had other ideas. "We had a conversation one evening in Puno, Peru, about the growth of the company and future projects," says Richard. "Kevin and Julia felt they'd need some help and my business management experience and passion for biking seemed like a good ­t." By the time the group reached Buenos Aires it was a done deal and Richard became the newest addition to the GlobeBusters team.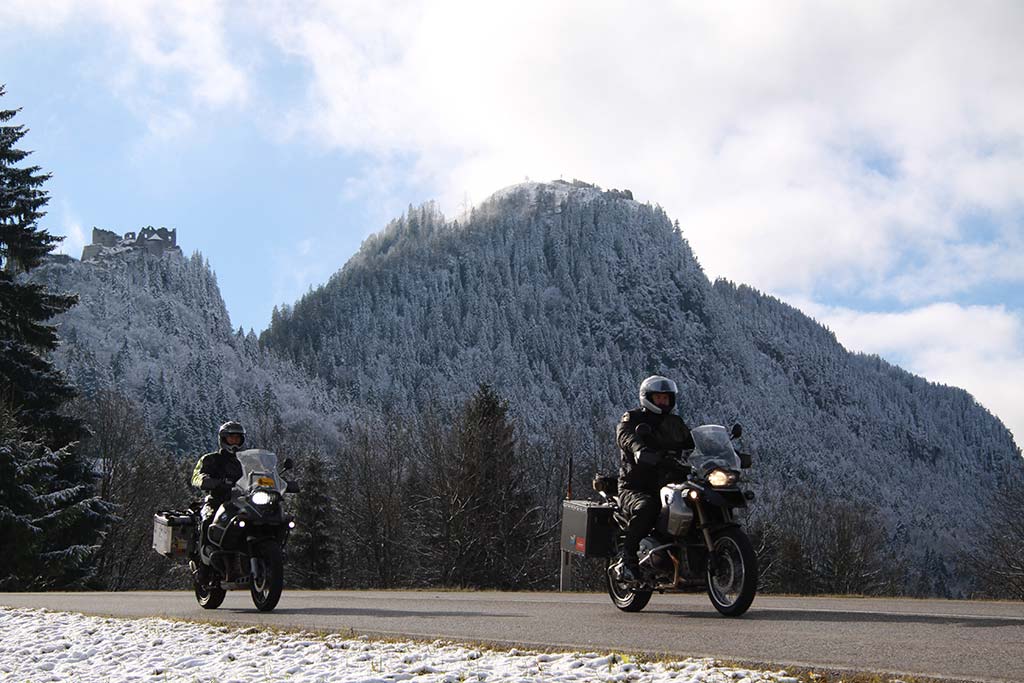 Globe-busting
Two-and-a-half years on, Richard's a full-time GlobeBuster. His job involves helping with every aspect of the business from working in the sales office, planning and researching trips, to recces for new adventures and leading group expeditions. "We're a small company so if there are one or two team members out on the road, which is most of the time, whoever's in the offce is doing everything else!" he explains.
A far cry from my initial impressions, it seems there really is no such thing as a 'typical day' in the life of a GlobeBuster. "Yesterday I was riding back from a research run to Garmisch for our other arm of the business, Premier Moto, which runs the World of BMW tours and on-road training; today I'm answering questions for ABR and dealing with 10 days' worth of paperwork and tomorrow I'm meeting Paul from Metal Mule to swap a bike over," Richard says. "Then on Saturday I'm meeting up with Marcelo, a Brazilian guy who rode some of the Discover Our Earth tour, to chat about future trips." Before all my illusions are shattered, he adds, "There's also the huge perk that some of my time is spent riding in fantastic parts of the world. In the last two years, I've spent 33 weeks out on a bike for work, riding in Europe, North Africa, and the Americas. It may be work but it's pretty good work!" Aha! That's more like it.
During his time at GlobeBusters, Richard's contributed to some pretty impressive projects like Discover Our Earth and the more recent Explore Our Earth, the company's signature RTW trips, aboard a variety of BMWs including an R 1200 GS, the GS Adventure, and an F 800 GS. He also led the Trans Americas 2011 trip, something which he counts among his proudest moments. "When someone tells you that you've made their dreams come true, it's kind of special," he says. "Although I know this is as much about all the team on the road and back in the office as it is the expedition leader."
Not one to rest on his laurels, Richard's got big plans for where he'd next like to ride with clients. "Everywhere!" he laughs. "I'm angling to ride London to Beijing next year. Everest Base Camp really appeals, too. We already have an experienced leader for this trip, Mark Hamilton, so it would be good to go with him and spread the knowledge."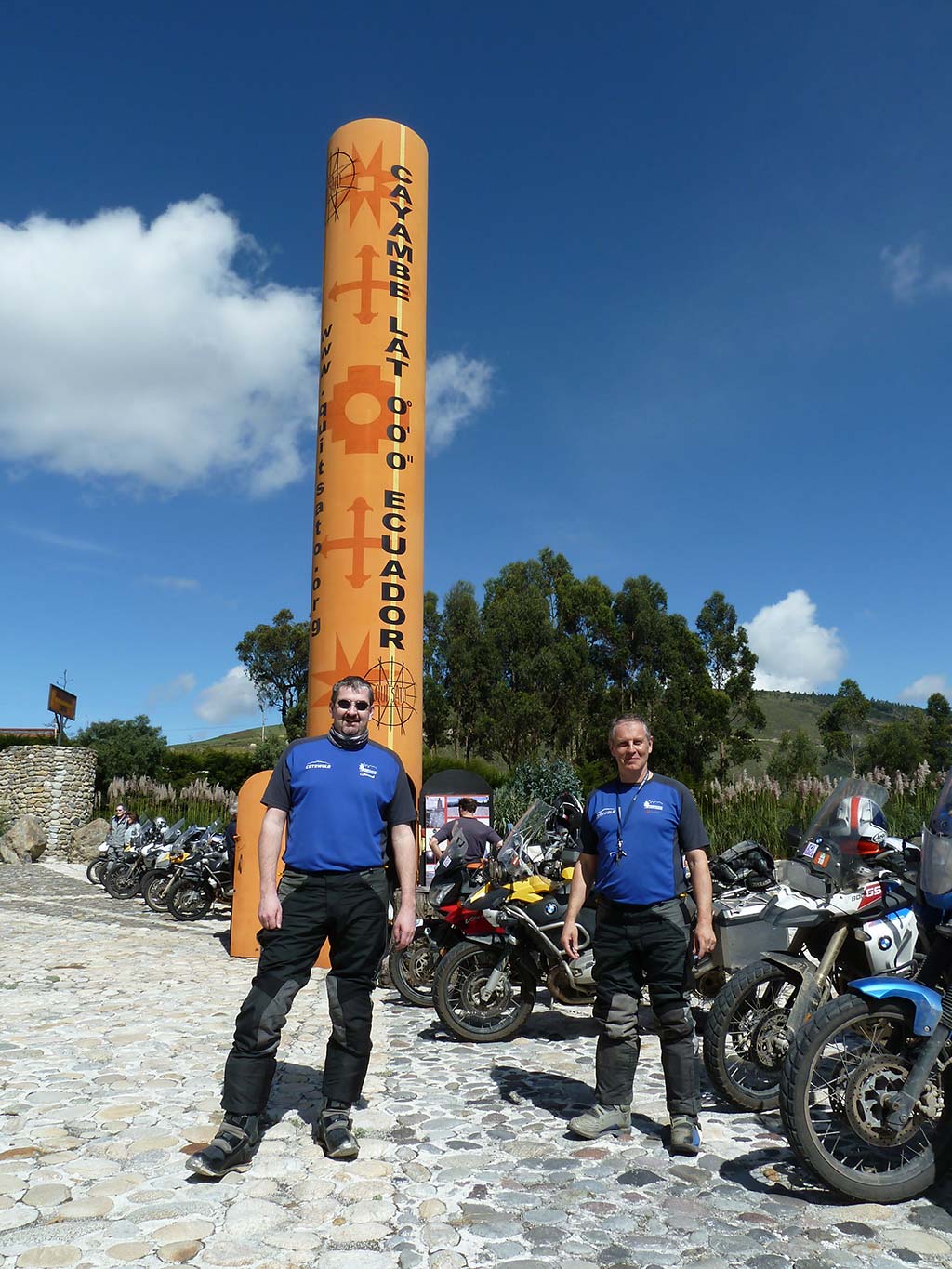 In to the sunset
Having the right know-how is a key part to being a successful guide, of course. All members of the GlobeBusters crew undertake a thorough training programme, including RoSPA Advanced Road Riding, BMW Off Road Skills Training, an expedition first-aid course and a GlobeBusters Expedition Training Course, which runs over three days. This is no substitute for on-the-road experience, though, something Richard now has plenty of. "I've learnt many things while guiding – something new every day in fact. Our trips are designed to provide riders with as much freedom as possible, but there are also times when everyone needs to work together as a team; ensuring everyone's aware of such times and is prepared to pull together is vital to the success of an expedition. I've also learnt that more than four Pisco Sours on an empty stomach is a bad idea."
Besides having the essential riding skills and safety knowledge to lead an overland group, guides are also kitted out with the latest ABR-ing gizmos. "We have a very specifi­c kit list for the leader and guide as well as the support vehicle kit." says Richard. "We have satellite phones, spot devices with GEO rescue, laptops and quad band phones." But Richard's in no doubt about which is the best bit of kit in his ABR-ing arsenal. "Apart from the GS Adventure, which is unbeatable in my book, it has to be our Metal Mule panniers. The system is designed to work with Kriega inner bags, and the sprung aluminium construction means they're really easy to load, no matter how badly you pack the inner bag. It takes all the hassle out of it."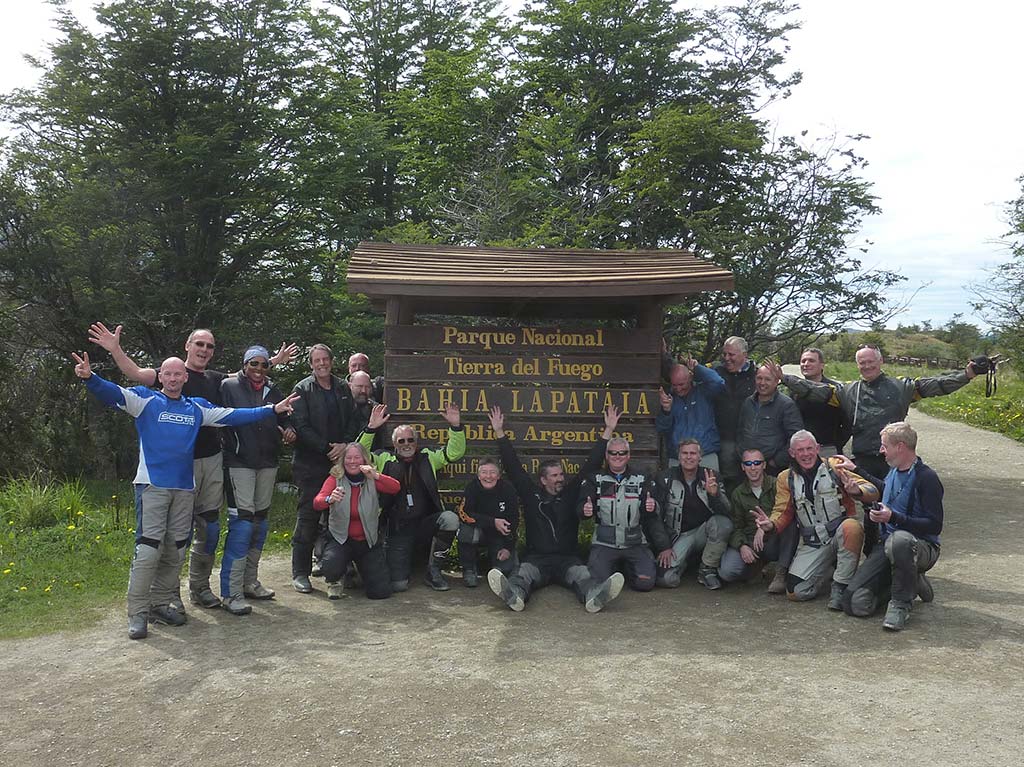 It's not all Pico Sours and sunshine, though. As well as the weighty responsibility of leading a group over 24,000 miles, Richard also has to put his home life on hold some of the time. "Being away from Karen is di‑cult when we can't both share the journey." He says, "but she understands that when I'm on the road I'm working almost 24/7. My family's ­ne about me being away, although my mum still tends to worry a bit!"
So does he ever regret his decision to hop on that R 1200 GSA and blast off in to the sunset? "Never. My advice to other ABRs dreaming of doing a big trip is to do it and do it now. If you wait for everything to be right in your life before you leave, you'll never go. It's scary; you don't know what tomorrow holds, but you have to make the decision to go and commit yourself to it, then make everything else fit in around you." To fi­nd out more about GlobeBusters motorcycle adventures, see www.globebusters.com