In recent weeks you might have seen 'Beckham into the Unknown' – a 90-minute BBC documentary showing the football legend's ride into the Amazon rainforest with three mates, all in celebration of this year's football world cup in Brazil. The bikes in question were modified versions of the Triumph Bonneville, with high-level Arrow exhaust pipe, removal of the front mudguard and what look to be a pair of chunky Metzeler Karoo 3 tyres.
The bikes' apparently started out as Bonneville T100s, created as a collaborative project between the riders and Triumph, with work done both in the UK and in Manaus, Brazil. The custom tank paint and hand-tooled leather seat covers were made by one of Sao Paulo's leading custom shops, whilst even the iconic badges received a makeover. The wide Bonneville bars, high pipe, relaxed seating position and stripped back nature all combine to deliver a bike that is part desert sled, part scrambler, part classic Bonneville and completely suited to the job at hand.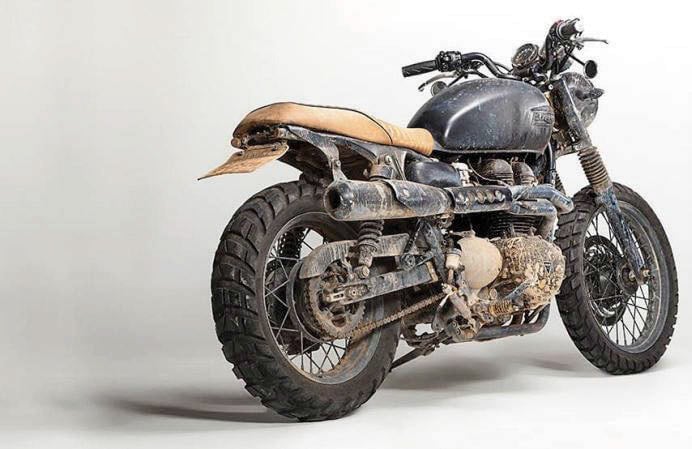 The question now is whether the show will have as much impact on the motorcycle industry as the Long Way Round did now some ten years ago when it helped catapult adventure bikes and adventure biking to the forefront of the motorcycling scene. Perhaps, with an ageing population of bikers – in need of something a little more manageable – and a young breed of new motorcyclists we need to attract by making motorcycling cool again, famous footballer number '7' might just have done us all a favour. Whichever way you skin it, more motorbikes on the telly is no bad thing.