James Owens takes us on a tour of his own backyard in his latest instalment of UK Roads…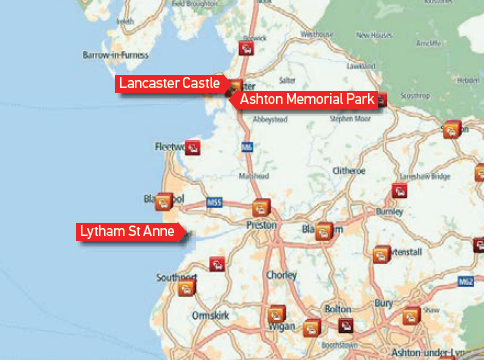 Since it was first formed in 1182, Lancashire has changed many times, with the boundaries tweaked, but the population growth and diversity remaining constant as one of the busiest counties in the north of England. Lancashire is then a true country of contrast, with 1,460,893 people counted at the last census in 2011.
Over the years (and we're going back a long way) it has seen its fair share of troubles, with the War of the Roses of 1455 between the red rose of Lancaster and the white rose of York over the crown of England. One thing remains … some amazing roads and places to visit, such as the spectacular Forest of Bowland; a designated area of outstanding beauty! Let's go and play.
Ormskirk and the coastal road
Depending on where you are coming from you can start anywhere in Lancashire and have a fantastic time riding around. We're going to start in Ormskirk, not for any great reason of the place.
Don't get me wrong, it's a very nice little place, but other than a walk around the cobbled streets it struck me as little more than a starting point to get out on the roads.
The plan is to get off the beaten track as soon as possible and if we head to Ainsdale and then on to the village of Halsall this should get you onto a beautifully undulating country track with open fields on either side as you ride down for Plex Moss Lane, which will take you all the way to the Southport Coastal Road.
While this does dip out of the Lancashire boundary it is well worth it, as the coastal run never fails to disappoint, with the light metallic salt taste in the air flooding back memories of childhood.
Playing on the beach to collect shells, getting a flake in your ice cream was top order of the day, with multi-coloured sherbet pressed to the side containing so many E numbers it would be banned today by the Geneva Convention.
Back in the present and we are greeted with grass tufted sand dunes on the left, with long straight roads in great condition along which to enjoy the ride. The odd small roundabout breaks up the ride, allowing us a dip and throttle play to wake us from our childhood dreaming.
Once packed out places such as Pontins are passed by, with the paint now peeling and the enticement of bumper cars losing out to the notion that you can get two weeks in Malaga for the same price.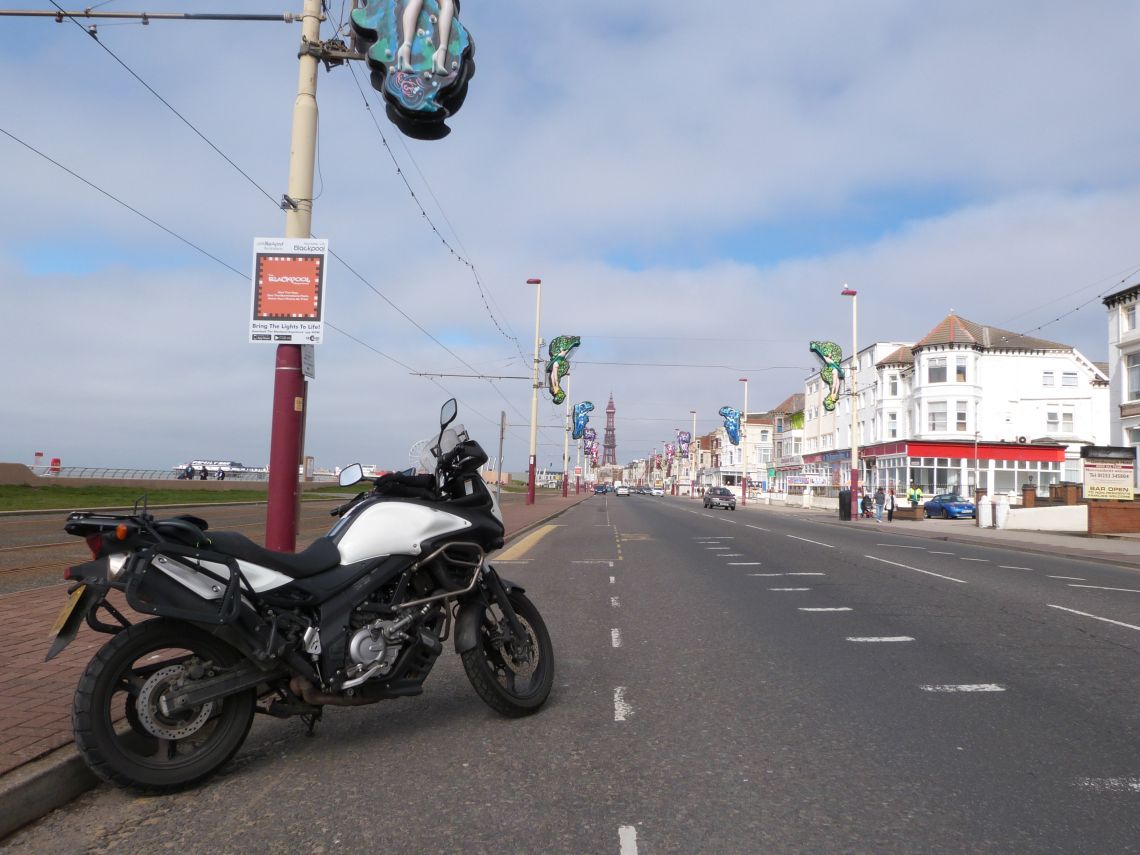 Lytham and back to…  the seaside!
We've come out of the coastal route for now and heading up the A59 as we say goodbye to the dunes and the Southport Prom, littered with fish and chip shops, before cutting past Preston. I can only apologise for Preston and unless someone puts a gun to your head, stay away from the city centre!
Head instead down the Preston New Road for Lytham to get back to the pretty stuff and the promenades. By now you should be looking at the Blackpool Tower in all its glory; better during the 'illuminations' but it does get very busy in Blackpool during this period.
I went midweek during the day and other than the very quiet clack of the trams there was very little traffic about. Like Pontins, Blackpool has also suffered over the years, and despite some regeneration going on at the prom, the place looks like it needs a defibrillator rather than a cash injection.
I cruised through the town, stopping for a spot of people watching, but despite the good weather it is was just … tired, for want of a better word; fallen to the power drinking stag nights and scenes from some police reality TV show. At least the town had a Costa coffee shop, though where doesn't these days!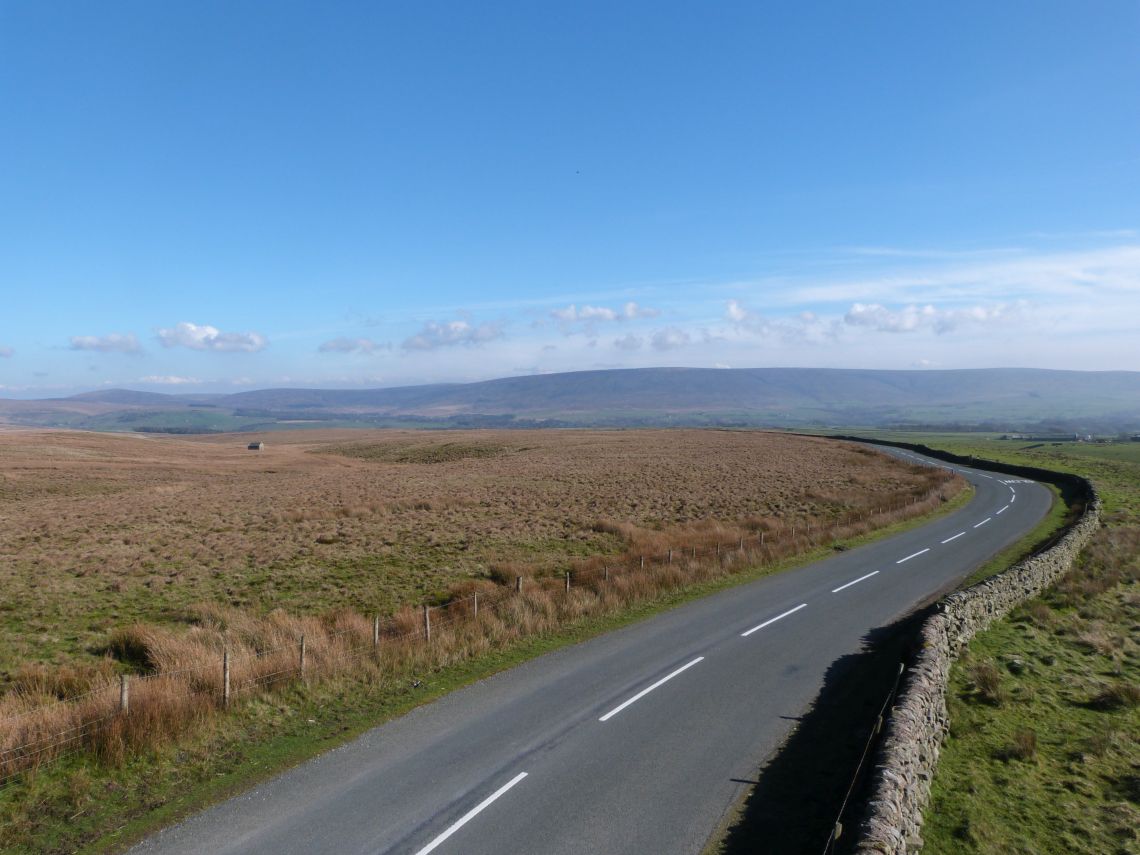 Garstang – To swim or not to swim, that is the question
After the trip down memory lane, I was now thirsty for riding fun. As you say goodbye to Blackpool, with either a tearful wave or set of thrusting fingers, you twist your way towards the A6, heading past St Michael's on Wyre, through some beautiful little villages that make you glad you didn't take the motorway.
Coming into the picturesque town of Garstang you have to ask yourself how lucky you're feeling, because this is home to a grade five ford, which can be found by heading down Wyre Lane, going towards Lingart Lane.
Please check the water levels before you cross, as it can come up as high as the windscreen of a Landrover. You come into the river via a muddy bank and turn and ride up the river to get out some 150 metres later. Regardless of what boots you're wearing your feet are going to be wet. Seal Skin socks are my answer to that one.
You can of course skip this and keep on heading up the delightful A6, past Cabus, but if you do make it when the water is low enough then you are sure to have a tale to tell the next time your supping a can around a bike rally campfire.
Lancaster – Land of the students
Lancaster Castle was my first port of call to get a little history and take some pictures. You make your way down the one-way system past the city centre, turn left, and you come up a steep road to the rather imposing sight of Lancaster Castle. This was once a working prison and only closed a few years ago. Today it is host to guided tours and tea rooms with some rather fun medieval shows being put on.
Their new website is still being built (at the time of going to press) so be sure to look out for this attraction. Over the years it has had buildings added to it that include the 12th century Keep, the 14th-century Witches' Tower, the 15th-century Gatehouse, and the Female Penitentiary, dating from the early years of the 19th century.
It is a Grade I Listed Building and designated as a Scheduled Ancient Monument. Having had some fun at the castle you can head for some of the best views of the city over at the Ashton Memorial. It really does dominate the skyline of Lancaster and was commissioned by Baron Ashton in memory of his late wife Jessy. The beautiful green-domed roof sitting proudly atop the white pillars looks over a very well equipped park that you can ride all the way to the top of!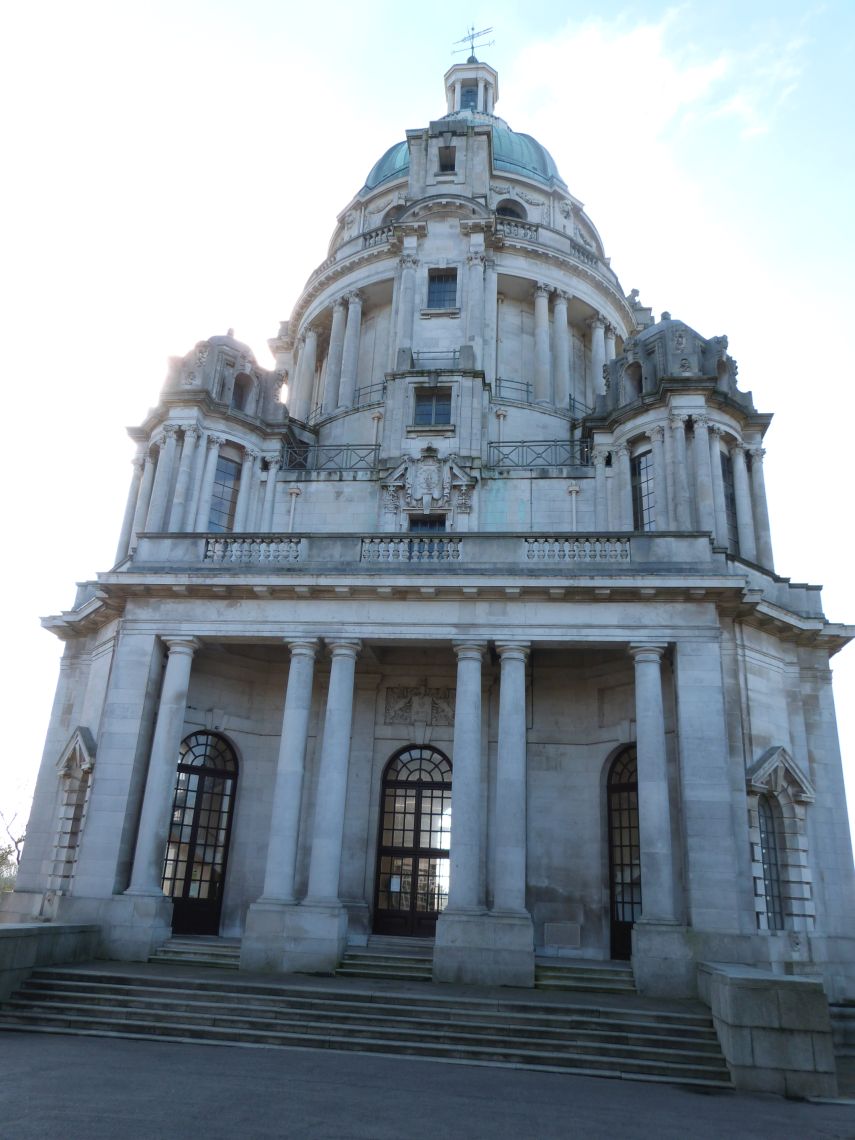 Forest of Bowland – Take me home, country roads
Finish up your picnic and let's get back to putting some serious grins on behind the helmet as we are now heading off to what is arguably the crown jewel of Lancashire – The Forest of Bowland. To get there head for Slaidburn along the B6478, a road that won't disappoint, as it switches back and forth from open dual lane to single track with crossing points.
You'll encounter twenty percent inclines and declines, hairpins and chicanes, lined with dry stone walls. Then the forest itself, which is lacking one thing… trees! It is instead a vast playground of moorlands, with hills in the distance and secret little villages you'd never heard of, and please do respect the speed and noise in the little villages.
You will grin and chuckle as you pass cyclists huffing and puffing their way around and boasting clear streams with moss-covered rocks and even the odd lookout tower that you can climb for a picture or two.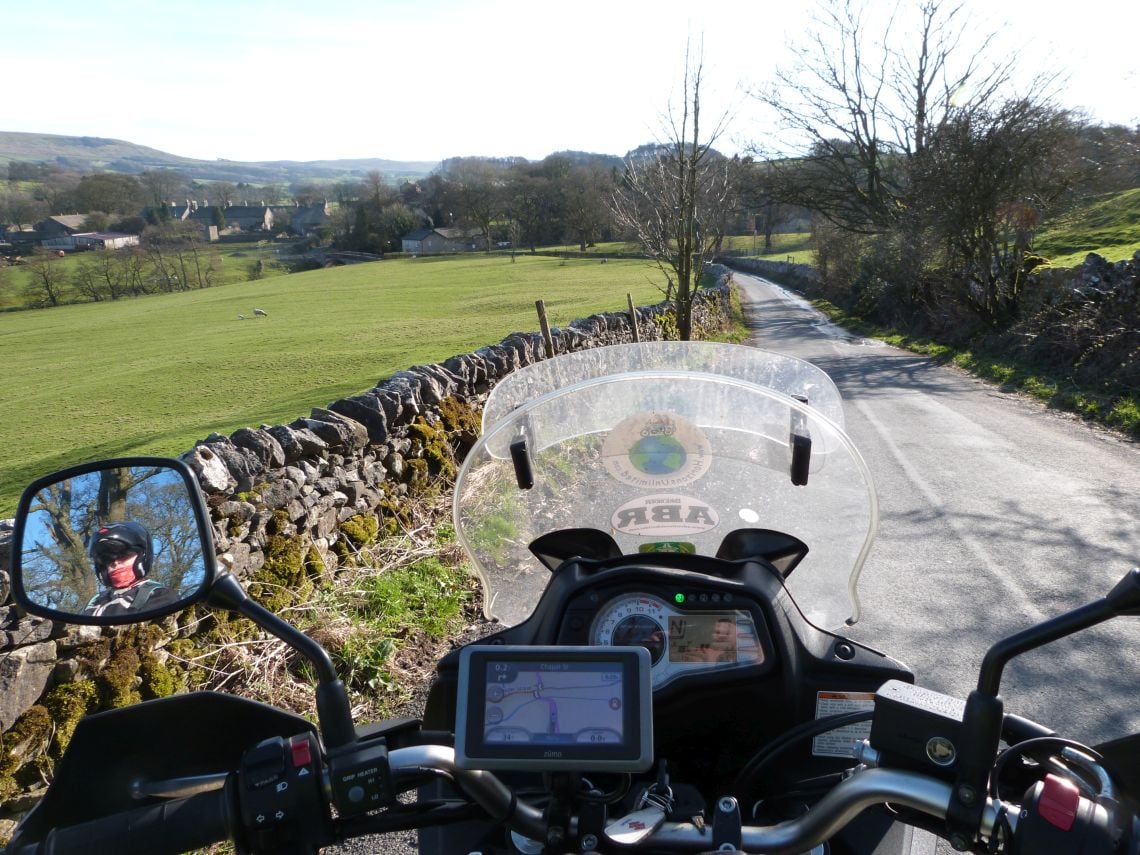 I kept on riding on the B6478 until I hit a place called Wigglesworth, then headed south towards Clitheroe on Forests Becks Brow. By this stage of the ride there wasn't a gear I had not used, a lever or pedal I had not pressed or a seat position I had not shifted to.
You can keep the Pleasure Beach; I'll take this ride every day of the week! I was so in love with the Forest of Bowland that rather than carry on to a historical house in Clitheroe I turned right back around and headed up the east side of the FoB for Bentham laughing like a child with a new toy as I went!
In short, the Forest of Bowland is designated AONB (Area of Outstanding Natural Beauty) for a very good reason, and the rest of Lancashire ain't too bad either. See you there for a cuppa.
Did you know?
In 1612 eight women and two men were hanged at Lancaster jail for what crime? Witchcraft. These ten were known as the 'Pendle witches'. They were accused of the murder by witchcraft of 17 people in the area of East Lancashire known as the Forest of Pendle. There were three others also involved, but one died in jail, another was tried and hanged at York, and another was convicted of witchcraft but not murder and was imprisoned for a year. The most famous book about the Pendle Witches is 'Mist Over Pendle' by Robert Neill.