If you're looking for the perfect mix of exotic Asian culture and Western creature comforts, Ian Neubauer reckons you can do no worse than to ride Thailand. Watch out for that truck.
That's got to be broken. Look at the size of it!' 'Nah,' I say, playing it cool while at the same time becoming increasingly unnerved by the fact that I could no longer feel my foot.
It was as big as a football, sprained beyond recognition after stacking it earlier in the day while riding the trails in the mountains west of Chiang Mai, a city in the north of Thailand.
'It didn't make a cracking sound when I fell. It can't be broken.' Adam, a mate from Sydney who moved to Thailand four years ago, sighs and shakes his head. 'Whatever,' he says. 'I reckon your foot is broken and we got to get you to a hospital.' 'Wait, let me Google it,' I say, pulling out my Smartphone and typing 'How do I know if my foot is broken?' into the search bar.
It leads me to a medical website that lists six symptoms of a broken foot: Swelling, immobility, bruising, deformity, tenderness, pain that increase with activity and decreases with rest.
I have them all… By the time we get to a hospital, my foot is so swollen I can't walk. Adam, bless his soul, parks his bike in the emergency bay, walks in and grabs an orderly who comes out pushing a wheelchair to take me inside.
The treatment is both professional and speedy. Within five minutes I'm lying on a steel bed while a radiographer X-rays my numb blue foot.
I lie there, trying not to move, thinking of the countless interweaving events that led me to this place and time.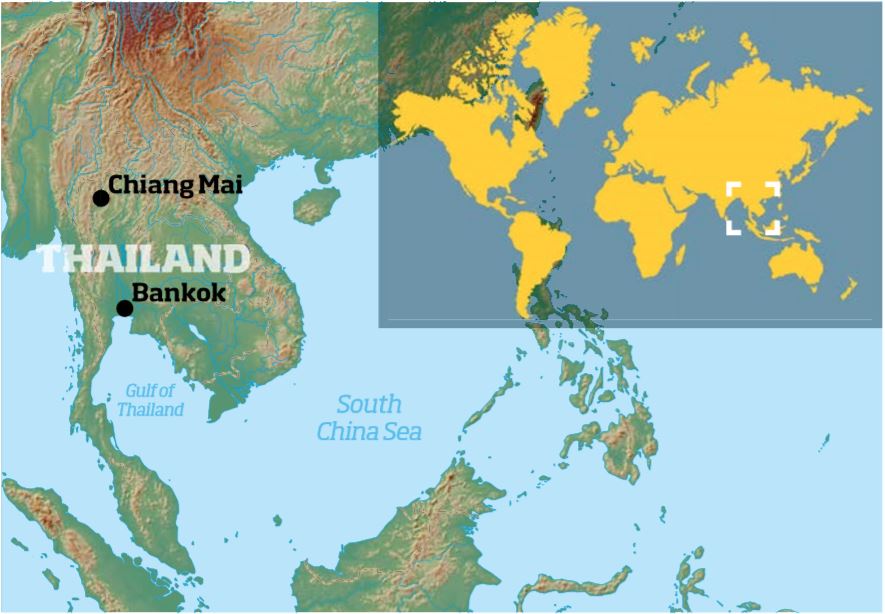 The email
The very first of those events was an email I sent to Alan Pratt, the British-born manager of Thai Bike Tours.
Alan first came to Chiang Mai five years ago as a tourist on a four-day off-road tour to see the rolling green mountains, caramel-coloured rivers and vibrant hill tribe villages northern Thailand is renowned for.
The scenery and the locals didn't disappoint him, but the mob behind the tour certainly did. 'The bike was an old rental,' Alan told me. 'The handlebars were bent, the levers were snapped off and the clutch was slipping.
The food was minimal – we stayed in hotels that had no beer and he rode too fast. This guide was a former Enduro champion but he turned up wearing a road helmet and an old pair of army boots with the soles peeling off – that was all the gear he had.
Within 15 minutes he lost me and it took me half a day to find him again. It was still a great adventure, but the organisation was bollocks.' So Alan decided to start his own tour company in the north of Thailand.
In 2010 Thai Bike Tours was born, now in its fifth season, Alan claims to offer foreign riders 'the best of both worlds' in terms of the adventure and creature comforts. 'There's great riding in other Asian countries but they lack the infrastructure of Thailand,' he explains. 'The roads here are in excellent condition, there's mobile phone and wi-fi coverage just about everywhere and the hotels are very good.
After a long day's riding, you want a hot shower, an air-conditioned room and plenty of cold beer. Another selling point is the medical care.
In Thailand, it's of a very high standard. But in Laos, for example, there's not even a single real hospital.'
The Ikea of trails
Alan's not wrong about the roads in Thailand. A few minutes after leaving town we're tearing down a near new six-lane motorway that heads west all the way to the Burmese border.
After passing a solitary mountain, Alan signals left and leads me into a windy road that ebbs and flows like a magic carpet through the hills.
Another left turn takes us onto a dirt road where I spend a few minutes getting used to the CRF's steering and clutch before finding my rhythm.
Torque is delivered evenly through the engine's power band; it does everything I want it to and nothing I don't.
Yet the bike's best feature has to be the extra-wide aftermarket seat that had been bolted on, essentially an IKEA sofa compared to the instruments of torture that pass for seats on most four-bangers these days.
The terrain isn't too challenging but it's highly varied so the riding never gets dull. Over the next four hours, we traverse dirt roads, singletracks, rock fields, clay and even make our own paths through six foot-tall elephant grass.
We cross creeks by the dozen, zoom around rice paddies and zigzag up the side of ridges and forested hills.
We also pass a number of hill tribe villages inhabited by Hmong, Karen and other minority groups that live in Thailand's north. Their homes are typically ramshackle constructions with pens for barnyard animals, crops and piles of chopped wood in their yards.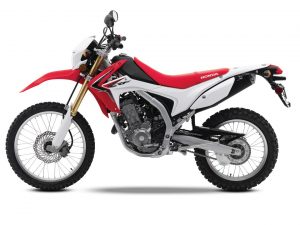 We see old women squatting by the side of the road smoking hand-rolled cigars, grimy village kids playing with sticks and wheels and old men with long beards driving ox-drawn carts. It's hard to believe that less than 100km away lies a city with shopping malls, luxury hotels, cinemas and fast-food joints.
The only sign of modernity here are mobile phones and an unusually high number of Japanese pick-up trucks. 'You really got to watch out for those,' Alan warns me. 'Villagers often get conned into borrowing very large amounts of money to buy pickups that become lethal weapons in their hands.
They have very little education, generally, they have no license and no experience whatsoever driving at speed. It's a recipe for disaster; the amount of accidents is off the charts.'
The Arvo
We stop for lunch at a dodgy little roadside restaurant where an old lady works a hot wok behind a counter strewn with vegetables and meats – the kind of place you can find anywhere in Thailand.
Alan orders fried rice with chicken while I opt for minced pork stir-fried in basil with sticky rice. It's simple and delicious and gives us the energy we need to get back on our bikes for an afternoon on the trails.
We spend the next three or four hours climbing a series of increasingly steep ranges that afford stunning views of the forest-clad countryside below.
At about 5pm, we come to a lonely intersection where Alan comes to a dead stop. 'Now this is where the really interesting section begins,' he says. 'It's a really tight single trail, so stay right behind me.' 'Alan must be bonkers,' I think to myself, 'if he reckons all we've seen today was somehow uninteresting'.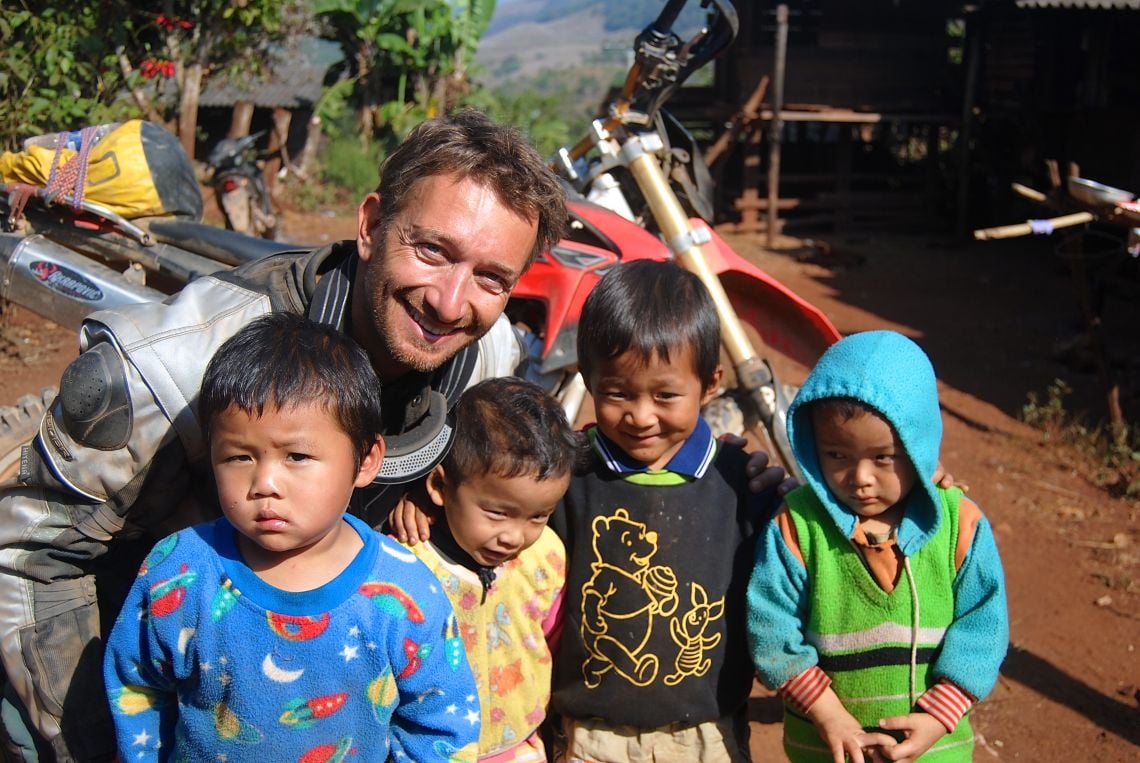 Yet a few minutes into the ride, I begin to see things his way. Our route is more of a machete trail than singletrack – no more than 30cm across in parts and overgrown with roots, branches, plants and vines.
At times it clings right to the edge of slopes that topple sharply into ravines below, leaving little room for error as I stick tightly to the middle line. 'Last year I was riding through here with two blokes from Australia,' Alan tells me.
'KTM riders, they said they were. Anyway, one of them went over the edge and it took me over an hour to find him because you can't turn around on this track. It's too thin – you need to ride it to the end and turn back again. I had to do it three times that day. When I finally found him, he was about 10m down and his bike was dangling right above him, caught precariously on a root. If the bike had fallen on him, it wouldn't have been pretty. I had to get the tow rope to get him out of there. It took hours.'
An hour or so later the singletrack spits us out next to a large river joined by a suspension bridge cut straight out of an Indiana Jones movie.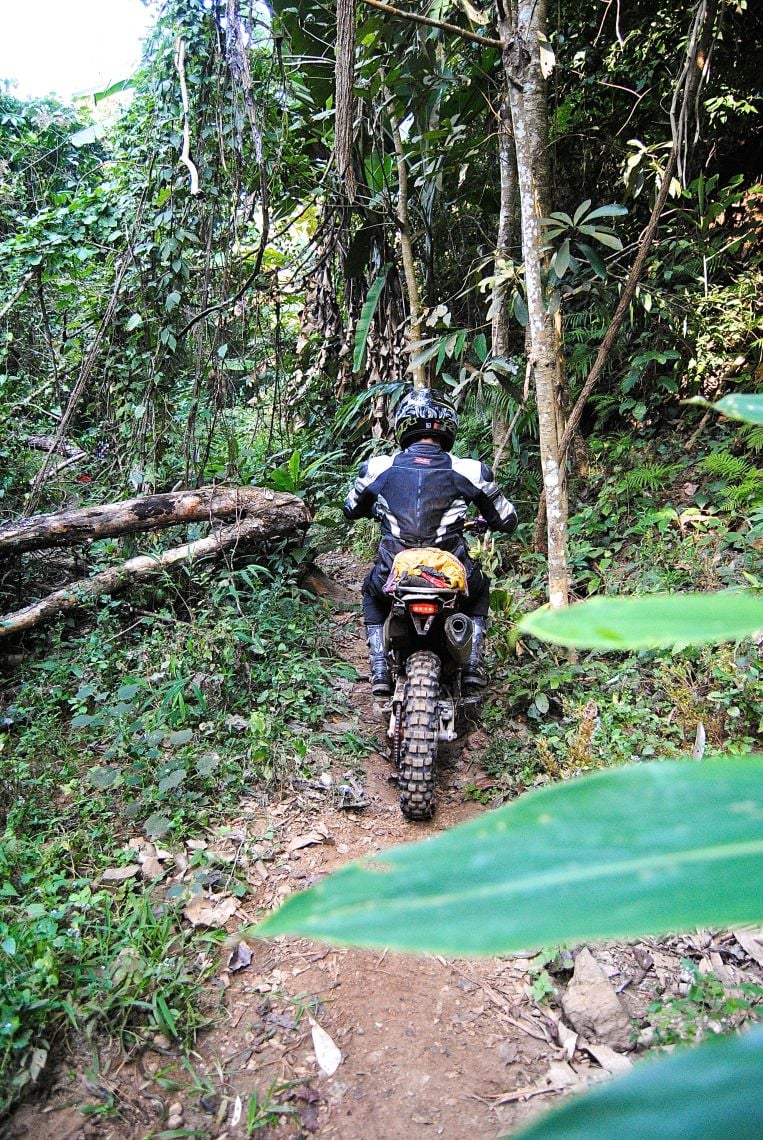 Alan crosses it without a problem, but I tackle it too slowly and, at the halfway mark, my bike tips to the left.
I use my foot to balance it, sending the suspension bridge into a see-saw that nearly throws me off the edge. Fortunately, it stops swinging after a few seconds, allowing me to skip across to the other side.
We spend the next hour riding in the dark – along a gravel road with our headlights on high beam, bracing myself every time a pick-up truck comes charging out of the night in the opposite direction.
The stack
At about midday the next day, we're burning through vast cornfields on a loose dirt road. There's an incredible amount of fine mustard-coloured dust and only one way through it: full throttle at speeds that allow the bike float over the stuff.
But like Australia's dreaded bulldust, the powder hides a lottery of booby traps: exposed tree roots, ruts and anything that happens in front of you. I'm fanging it in third gear when I suddenly see the gleaming chrome bull bar of a pick-up truck some 5m ahead of me.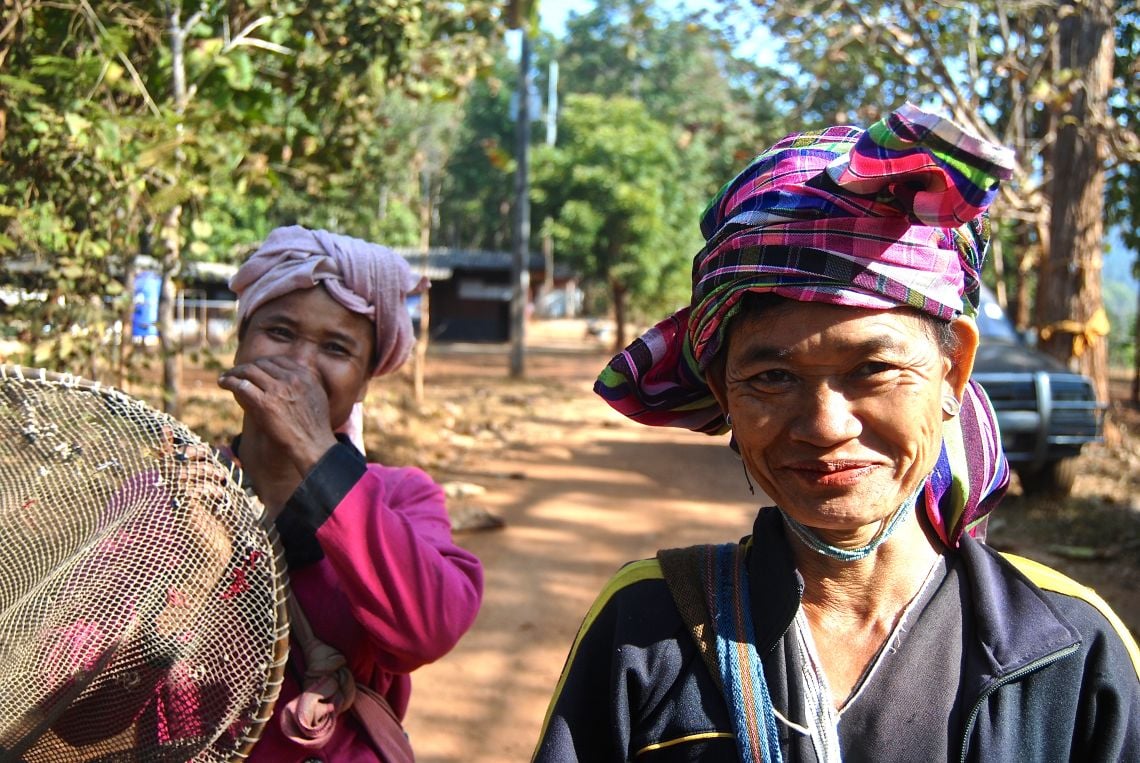 I squeeze the rear brake, making the bike slide to a stop and tip to the right.
On the way down it catches my foot and jams it hard into the ground, bending it upright. I cry out with pain as the pickup truck comes to a halt less than a metre from my head.
The driver comes out to give me a hand, but the damage is done. My offroad adventure in Thailand is over. After the X-ray, I'm wheeled into an office where a doctor shows me images of my foot on a computer screen.
The soft tissue is heavily swollen, he says, but the bones are OK. He prescribes anti-inflammatories, tells me to keep my foot elevated and on ice. I now understand what Alan meant when he said Thailand offers the best in both worlds in terms of exotic Asian culture and the creature comforts that divide us from apes.
But it's Adam who pulls off the line of the century when, while wheeling me to his scooter, says 'Thailand is a great place to have an accident'.
---
Want to do what Ian did?
Thai Bike Tours (www.thaibiketours.co.uk; +66-89248-4123) offer five-day duel-terrain trail bike tours in northern Thailand for £945.
The price includes pick up from Chiang Mai airport, accommodation, meals, fuel, support vehicle, sweep riders and national park entry fees and use of riding gear – everything except alcohol and massages.
One day off-road training tours are also available for £100 when booked with a tour.
Getting to Bangkok, Thailand will cost you about £630 (flying direct from London Heathrow) or from £450 (via China). Motofreight can currently arrange airfreight of an R1200GS-size motorcycle to arrive in Bangkok for £1,095. Email [email protected] for more info.