While backpacking around the world at the age of 22, John Apps had a dream: To embark on an epic motorcycle adventure. 30 years later, he finally made it happen as he rode to the bottom of South America
The year was 1987 and I was sitting in a bar in Yangshuo, China. I was three months into a backpacking adventure and, whilst having dinner with my travelling companion, we sat and looked at a world map on the wall behind us and discussed what our next big adventure would be.
It was universally agreed that it would be a motorbike journey from London to Cape Town through Africa. I chose the BMW R80GS as my weapon of choice and Olaf chose the Yamaha XT 500 (the one with the gold wheels). The seed was planted at that moment and it became a dream.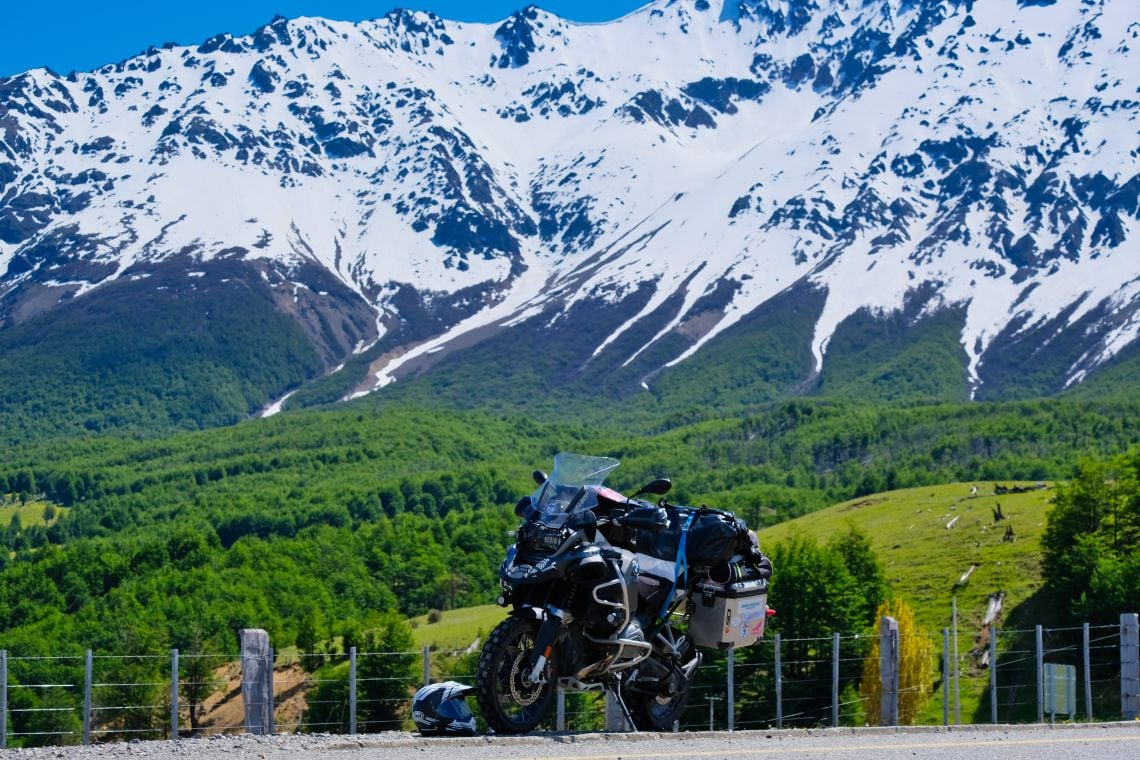 Having been side-tracked by jobs, other adventures, mortgages and grown-up life, 30 years after sitting in that bar in China, I was finally in a position to realise the dream of a long-distance bike trip. I found, with age, my capability to deal with really rough living had diminished and South America had become my destination of choice.
It seemed to offer everything: rainforests, high mountains, incredible beaches, deserts, world-class metropolises, ancient history, heritage and the world's southernmost city (Ushuaia), where I had spent many Antarctic tourism seasons running the ship operations for a major Antarctic cruise company.
Not only that, but I live in Mallorca, Spain, and my Spanish, whilst not great, is good enough and made the continent an ideal place for me.
So, I had my bike, I had the destination and I had approximately eight weeks to spare to make an adventure.
I wanted it to be more than endless miles of hardcore riding, for me this was going to be about seeing the countries, visiting some of the well-known sites and some less well known, catching up with a few old friends and hopefully staying at some of the fantastic places that I had been adding to my ever-expanding list of destinations that I want to stay at.
I decided to concentrate on Argentina and Chile as I have been obsessed with Ruta 40 since reading about it in the 1990s. The mythical road, which runs 3,100 miles from the south to the north of Argentina, mostly in the shadow of the Andes, offers endless dirt to test man and machine.
All the latest reports I had heard were that it was going to be fully paved and would soon become just another highway. I wanted to get to do at least some of it how I imagined it to be.
So, I would fly to Buenos Aires, head west towards Mendoza and then south to Ushuaia, before heading north again on Ruta 3, nearly 2,000 miles back to Buenos Aires.
I would divert into Chile to ride the Carretera Austral, the Chilean equivalent of Ruta 40, just with more rain, before coming back into Argentina to ride the section of Ruta 40 from Perito Moreno to El Calafate.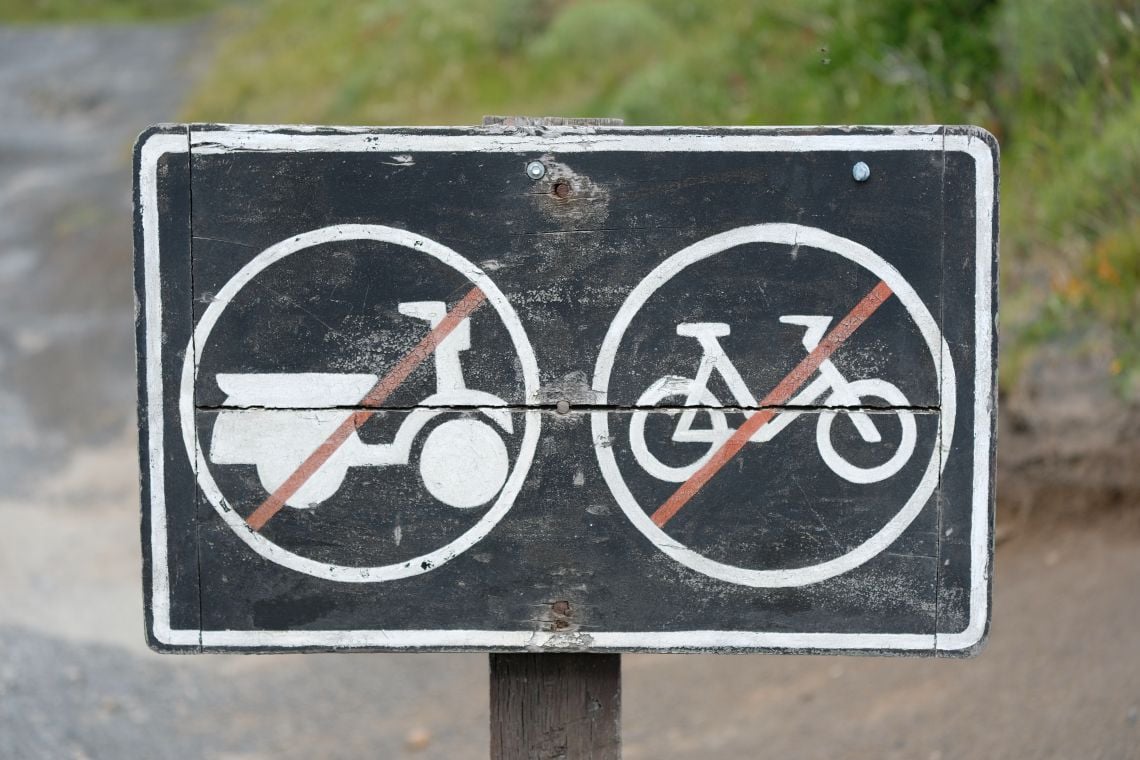 So, In October 2017, I loaded the bike onto a plane in Heathrow with its destination being Buenos Aires, and I set off a few days later to meet it there. On arrival, I found the bike had been bumped for more important cargo and I had a four-day wait for it to arrive.
Javier and Sandra from Dakar Motos were overseeing the import, so I was free to explore the city, see the sights, eat a lot of great steak, enjoy some fabulous Malbec wines and generally kick back for a few days.
I met with a friend from my Ushuaia days who recommended that if I was going to Mendoza, I should try to detour to go to Villa de Merlo in the Comechingones Mountains in San Luis Province.
It's a popular destination for Argentinians, but less known to European and American visitors. So, having collected the bike, sent a set of spare tyres to Bariloche on the local bus to collect when I arrived and discarded about 20kg of over-packed weight at my friend's apartment. I set off.
It´s always with some trepidation that you set off on your own, on a heavy bike from a huge city that you don't know. In your mind, you wonder 'is this wise?' and, without a bike-hardened backside from years of riding just for pleasure, the first day became an epic 11 hour, 600-mile long journey.
I rode out from Buenos Aires, across the Pampas to Rosario, then west to Cordoba, before crossing the Comechingones Mountains on the most fantastic alpine road and descending onto the plains below.
I arrived in Merlo standing on the pegs, to save my bum and checked in to a nice hotel just as the sunset and darkness descended. The next morning, I rode into the mountains again and spent the morning filming condors, the largest bird in the world by weight, as they sat on rocks waiting to slowly ascend on the morning thermals. What a truly magical start.
This place is worth a visit, and I would really recommend it to you.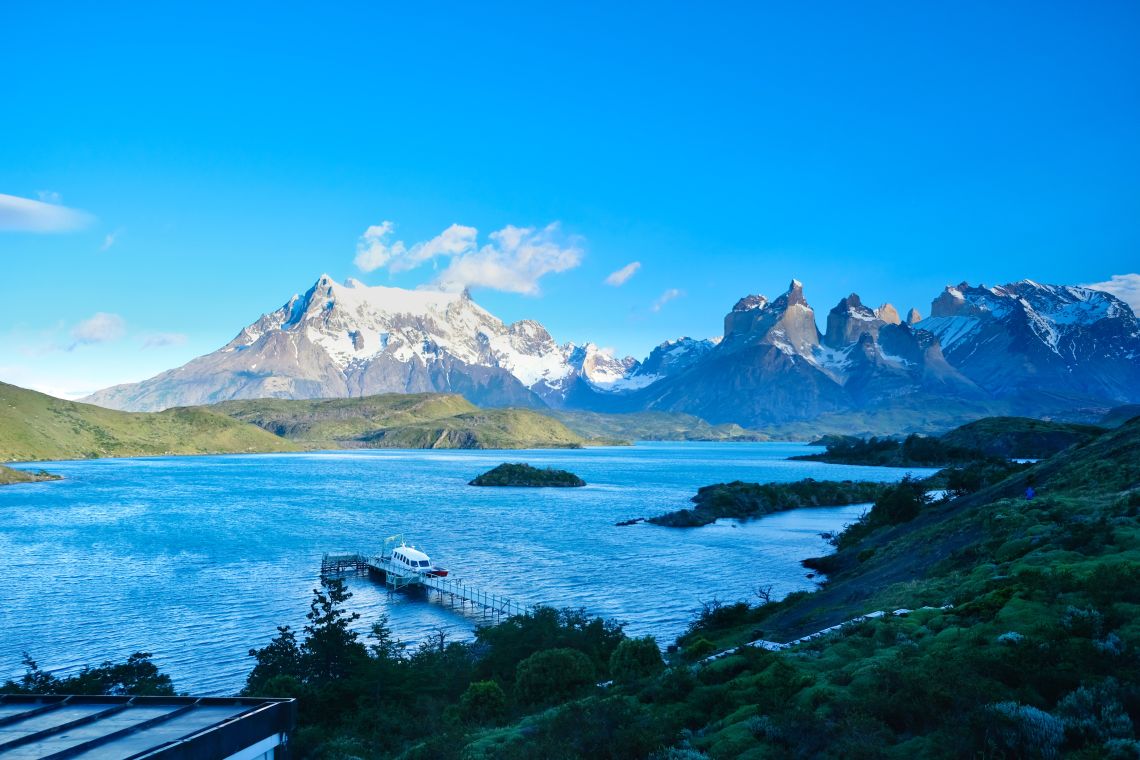 Mendoza is Argentina's fourth-largest city, living in the rain shadow of the Andes, most famous for its wines and outdoor living.
The reason for my visit, aside from wanting to escape into the surrounding Vineyards, was that I had seen on UK TV´s A Chef Abroad that John Torode had visited a restaurant called 'Siete Fuegos', the Seven Fires. He called it a 'Temple to Beef'.
I had booked months in advance to get in and so, dressed in my smartest road trip clothes, I headed into this fabulous vineyard to enjoy a collection of fire-based cooking techniques, wonderful slow-cooked ribeye, salt-encrusted baked salmon, and even grilled fruits.
This is how to do a motorbike adventure, and when you're finished you can ride out the back way, along the dirt roads through the vineyards. All good practise for the road ahead.
I spent three nights in the vineyards at the spectacular Casa de Uco, enjoying their wines and hospitality before heading off on the long trek south to San Martin de los Andes.
This section still has a 125-mile stretch of Ripeo (graded dirt) and, in the 35C heat, it was a hot and dusty experience, especially whenever I passed a vehicle coming in the opposite direction and braced for the hail of gravel and dust that came my way.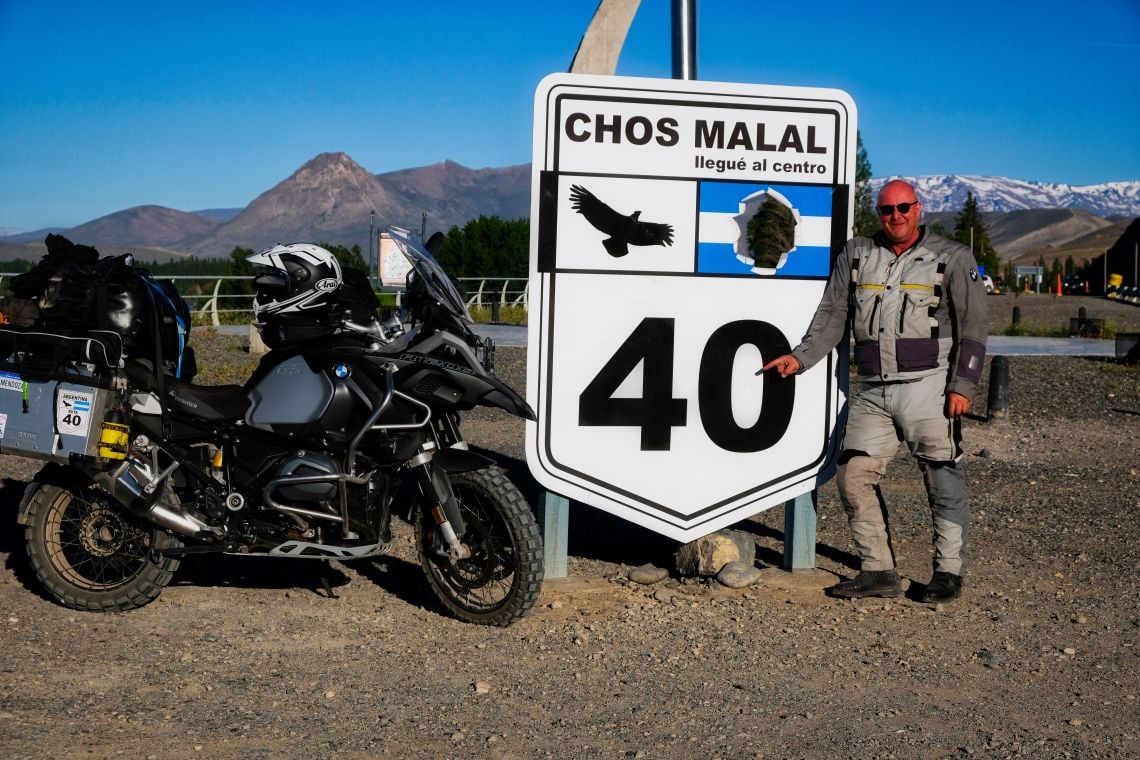 I camped the night at Chos Malal, a good place to arrive late and depart early, and headed on to San Martin de los Andes, a picturesque lakeside town at the start of the fabulous Route of the Seven Lakes, 70 miles of immense landscapes, mountains, lakes and forests.
It is justifiably famous, and on my ride with clear blue skies and no wind it was one of the most magical days. It took all day to cover the distance because around every corner the scenery is more majestic than the last, and when you´re not laughing to yourself in your helmet because it's so breath-taking, you are stopping to try to record at least some of it to photos.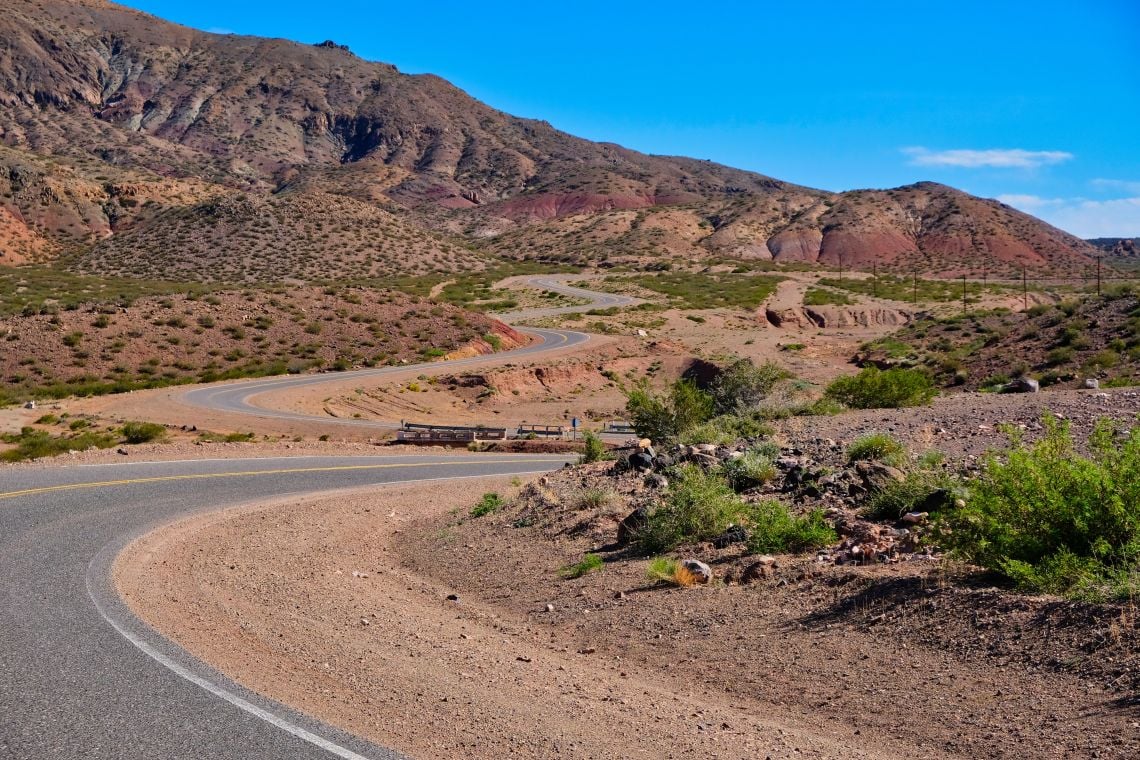 At the end of the day I stayed at another brilliant place called Las Balsas in Villa Angostura, one of my three 'treat' stays on the trip. Sheer luxury and possibly the best view from a hotel room in the world. It's not for those on a budget, but if you are going to treat yourself, then you could do it in far worse places.
Heading further south from this point, you think maybe it will get a bit bleaker or more boring, but you would be so wrong. From Villa Angostura, through Bariloche and El Bolson (try to arrive on market day as the microbreweries offer tastings on all their beers), Esquel is for steam train enthusiasts and Trevelin for the famous Welsh afternoon teas.
All linked by Ruta 40 and miles of endless road through breathtaking scenery.
A word about the wind. It's constant and it's dangerous. The wind shoots down from the Andes gusting at speeds of more than 70mph and you often ride at a 30-degree angle to keep heading straight.
When a vehicle comes in the opposite direction you get as close to your own curb as possible because if a gust comes at the wrong moment it can push you across the lanes into oncoming traffic very easily. Give it respect and caution at all times and leave early in the morning before it wakes up.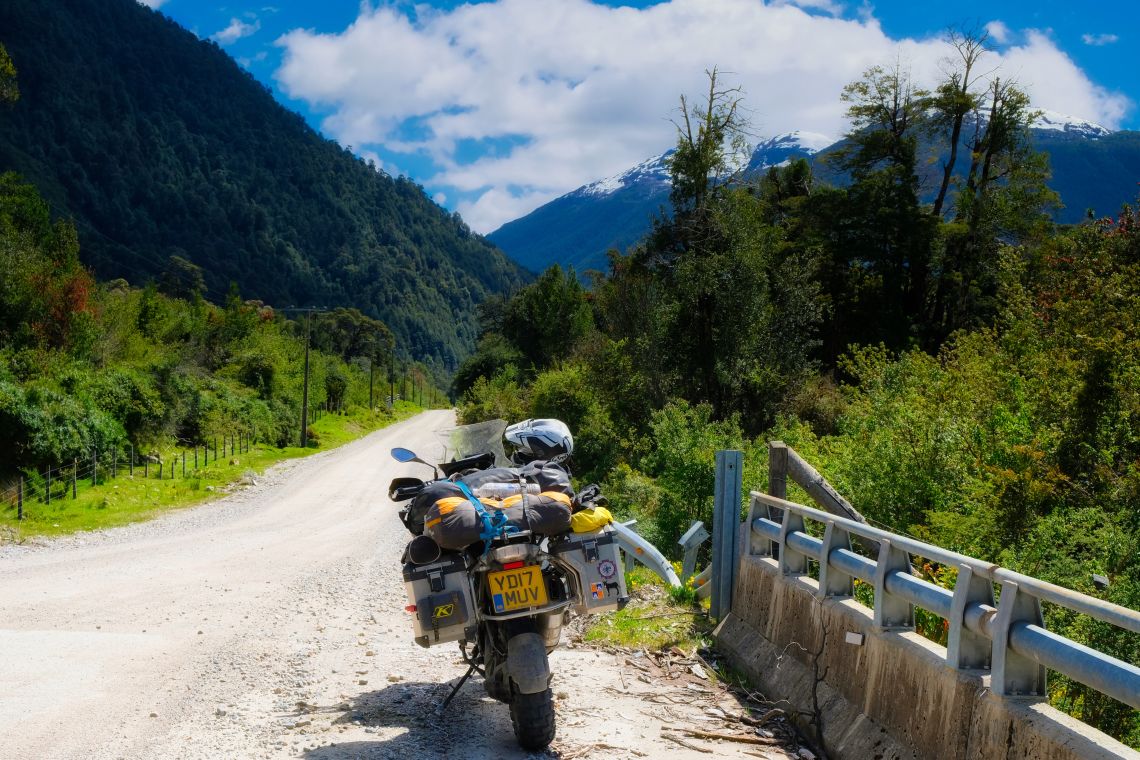 From Trevelin, I was crossing into Chile at Futaleufu, The Ripeo road to the border is stunning again, and then you cross into Chile and as if to say Chile is better, there's three miles of beautiful tarmac from the border to Futaleufu, after which it reverts to a mud/ gravel road.
That road from Futaleufu to Villa Santa Lucia was quite magical, a true dirt road running alongside the Futaleufu River, one of Chile's best white water rafting rivers, for more than 60 miles.
Then there's the best little house in Villa Santa Lucia, where you are invited into the owner's sitting room, which smells of freshly baked bread, while she makes you a fantastic lunch. A day when bike dreams are lived out.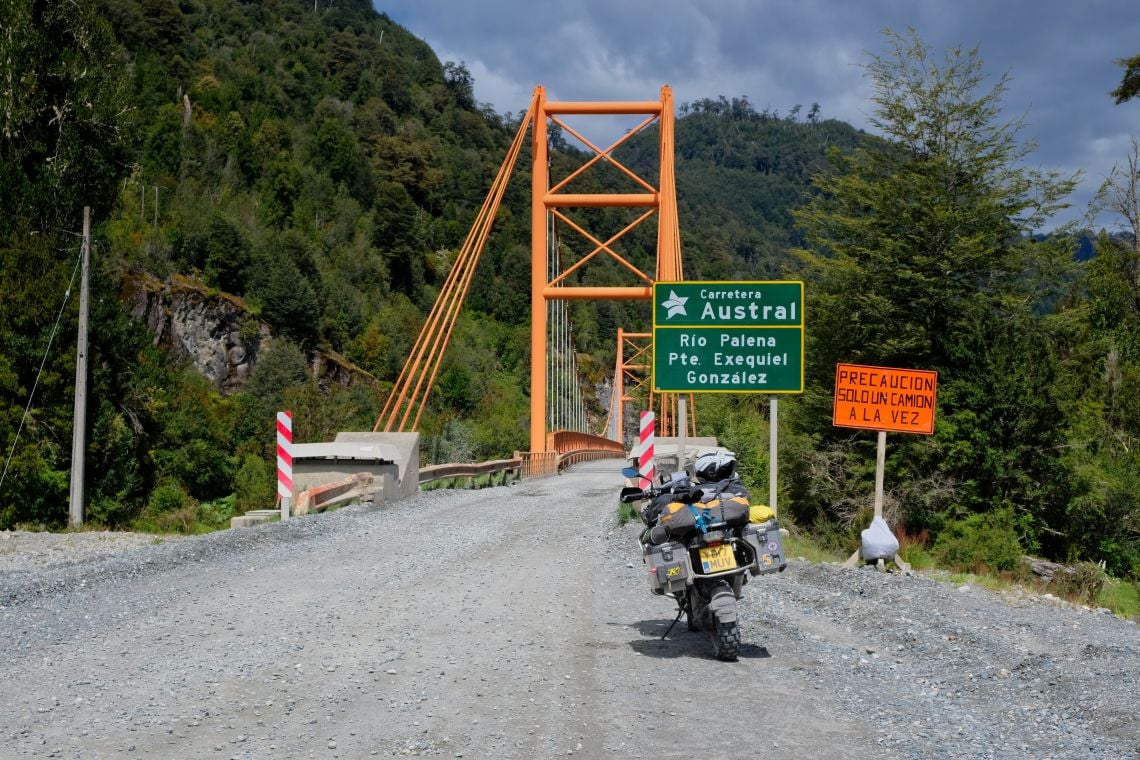 In the afternoon, I joined the Carretera Austral, General Pinochet's road to link Puerto Montt in the north of Southern Chile to Villa O`Higgins in the south, and rode into a changing landscape of temperate rainforest.
It was a sunny day, so I enjoyed every minute to Puyuhuapi where I realised, as I reached the water, that I had ridden from the Atlantic Ocean to the Pacific Ocean.
The Carretera Austral is different to Ruta 40, in that it's a much smaller road. It travels through the Andes rather than skirting them and, because of that, is not in the 'rain shadow' of the mountains, but rather in the actual rain!
The scenery is incredible throughout, but you need to expect that sometimes the clouds will obscure it and you may need to rely on good waterproof clothing. Road conditions on the hardcore can be bad when it's wet and some of the steep mountain sections feature tight hairpins which can be a challenge on heavily loaded bikes.
You also need to take care when swinging out as trucks can often be coming in the opposite direction and their brakes are not so good! Don't miss it though, it's a road that will capture your heart and soul.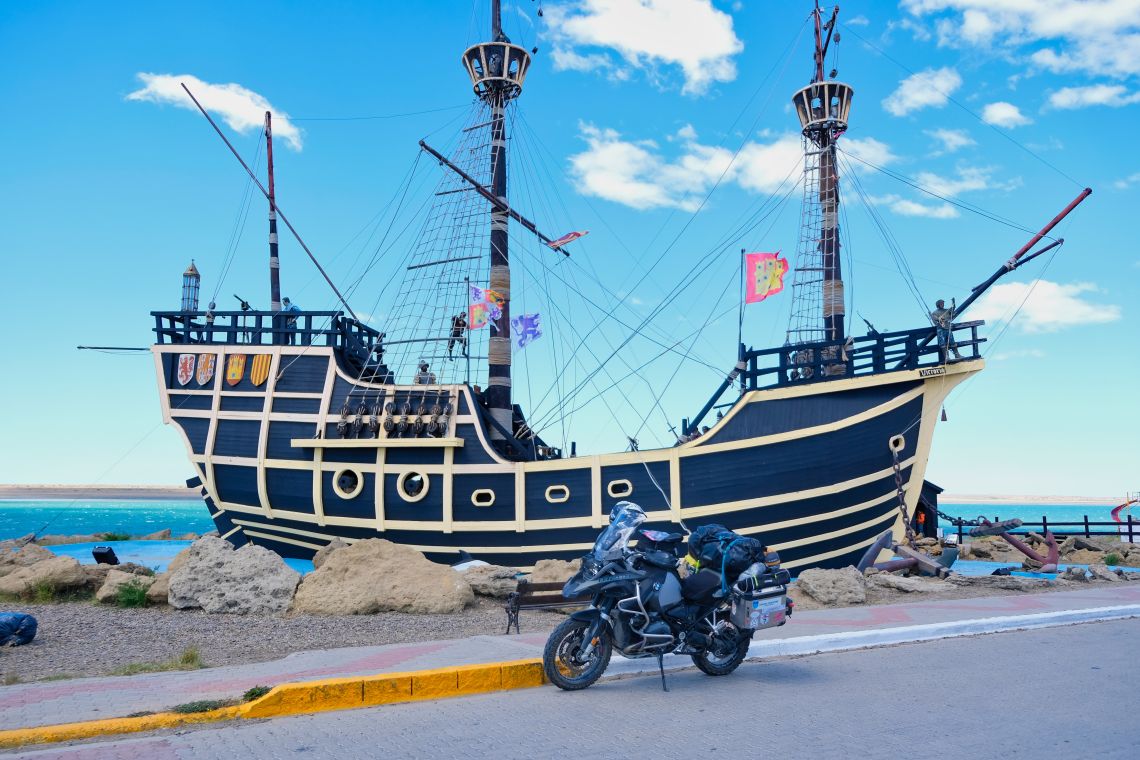 From Coyhaique you can head 80 miles south, again mainly on the Austral, but you can divert to Puerto Ingeniero Ibanez and take a two-hour ferry crossing of Lago General Carrera to Chile Chico, which saves you a 250-mile ride around the lake.
Check the times as they change daily, but it seems as though they are always able to squeeze a bike on. From Chile Chico, it's only a couple of miles to the Argentine border again, then then a further 60 to Perito Moreno, where you again join Ruta 40 for the 370-mile long trek down to El Calafate or El Chalten.
This section of road is long, desolate and windy, everything you want from this legendary route. Fuel stops are close to the limit of a tank's range, so stop and fill up whenever you see a fuel station.
The road is nearly all tarmacked now, but there is a section of old road that's been maintained away from the present route, which is well worth riding if you have the fuel and the desire to do the real thing. It's clearly signposted and it's bloody fabulous.
You can do the whole section to El Calafate in a day, but it's a long day, and there's a massive sense of achievement when you arrive, dusty and wind-battered.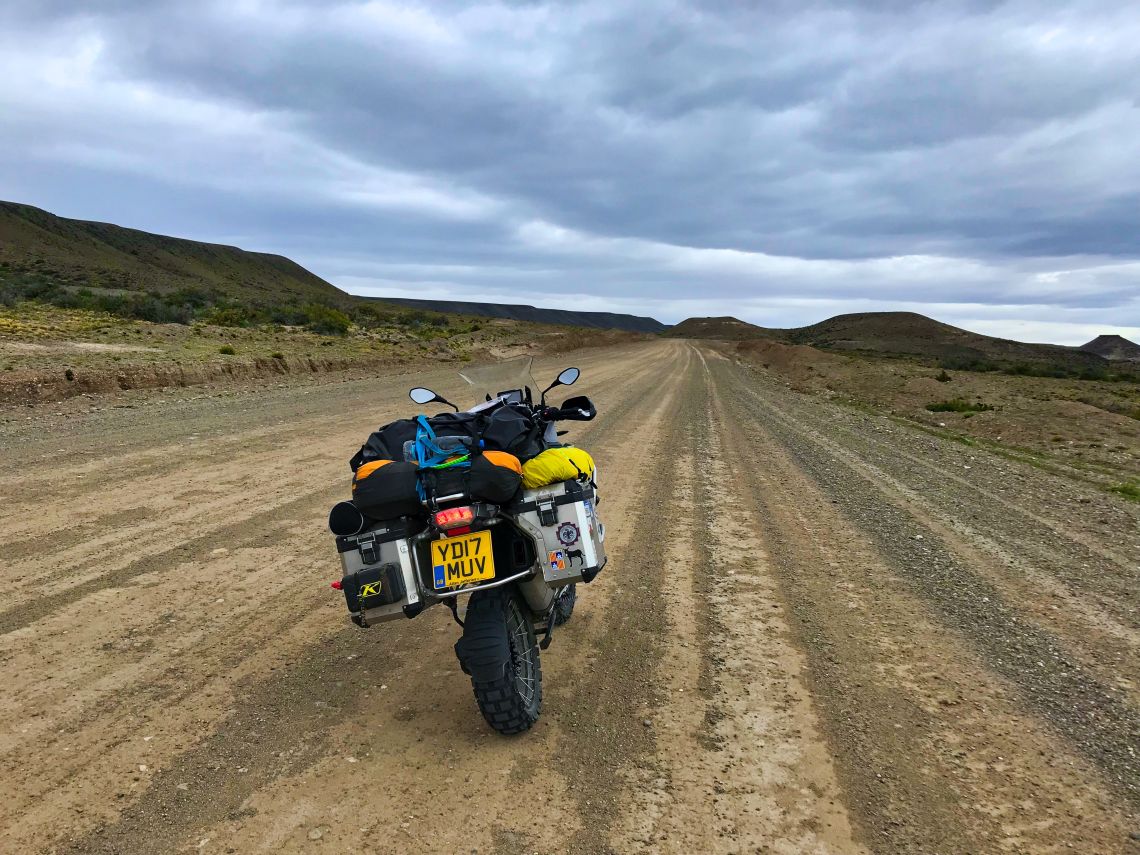 El Chalten is a great place to stop for a day or two. There are wonderful mountain hikes around Mount Fitz Roy to do, the best gravel road to ride up to Del Desierto Lake, and some nice microbreweries to refresh yourself at afterwards and to wash down the ubiquitous Argentine steaks.
Hotels are not the cheapest here, but well worth the price for the scenery and activities on offer.
From here, it's on to El Calafate and the Perito Moreno Glacier, which is truly spectacular, and then from El Calafate I headed south again towards Torres del Paine National Park, and then back into Chile for another extravagant stay.
The route to the park is only 180 miles according to the GPS, but due to one fuel station which was without fuel, and the next with a broken pump, I ended up having to miss the border crossing and head another 90 miles south to get fuel, then found the border crossing closed as it was Sunday, so went a further 30 miles south to cross into Chile, before turning round to head 120 miles north again.
My 180-mile trip ended up as 380 miles and eight hours. Expect the unexpected at any time and mark it down to the adventure of a lifetime.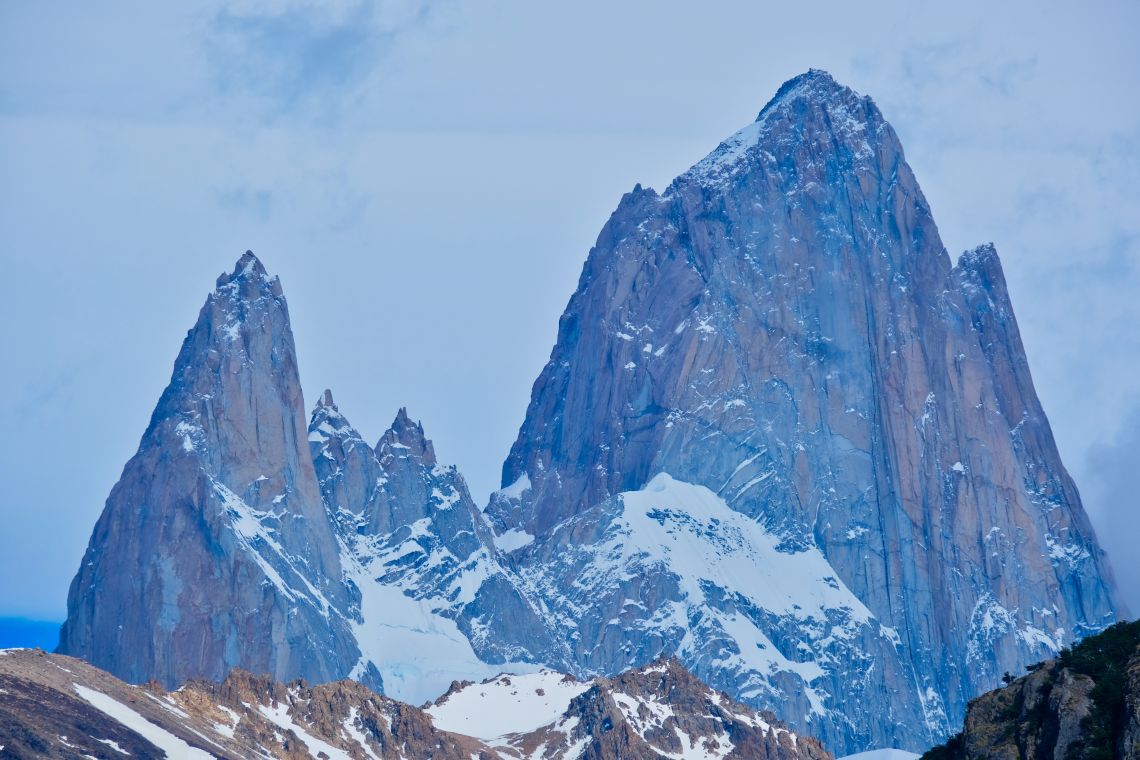 The Explora Hotel in Torres del Paine National Park is the jewel in the crown of hotels in the park. set in a 600,000-acre breath-taking wilderness of glaciers, snow-capped peaks, beautiful lakes and forested valleys, it´s located right in the heart of the park overlooking Lake Pehoe.
The rooms have huge picture windows looking out onto the mountains, and the hotel is a modern marvel of wood and glass.
Couple this with an all-inclusive stay that includes all meals and exceptional Chilean wines, as well as a choice of included daily excursions including horseback riding, trekking, photo safaris and massive barbeque lunches at their own ranch house, then you know you are in for a very special stay.
You have to stay a minimum of three nights and, believe me when I say this, it´s expensive but worth every penny. It is a memory which will live long as a way of seeing this incredible park. Did I mention it has open-air hot tubs on the side of the lake?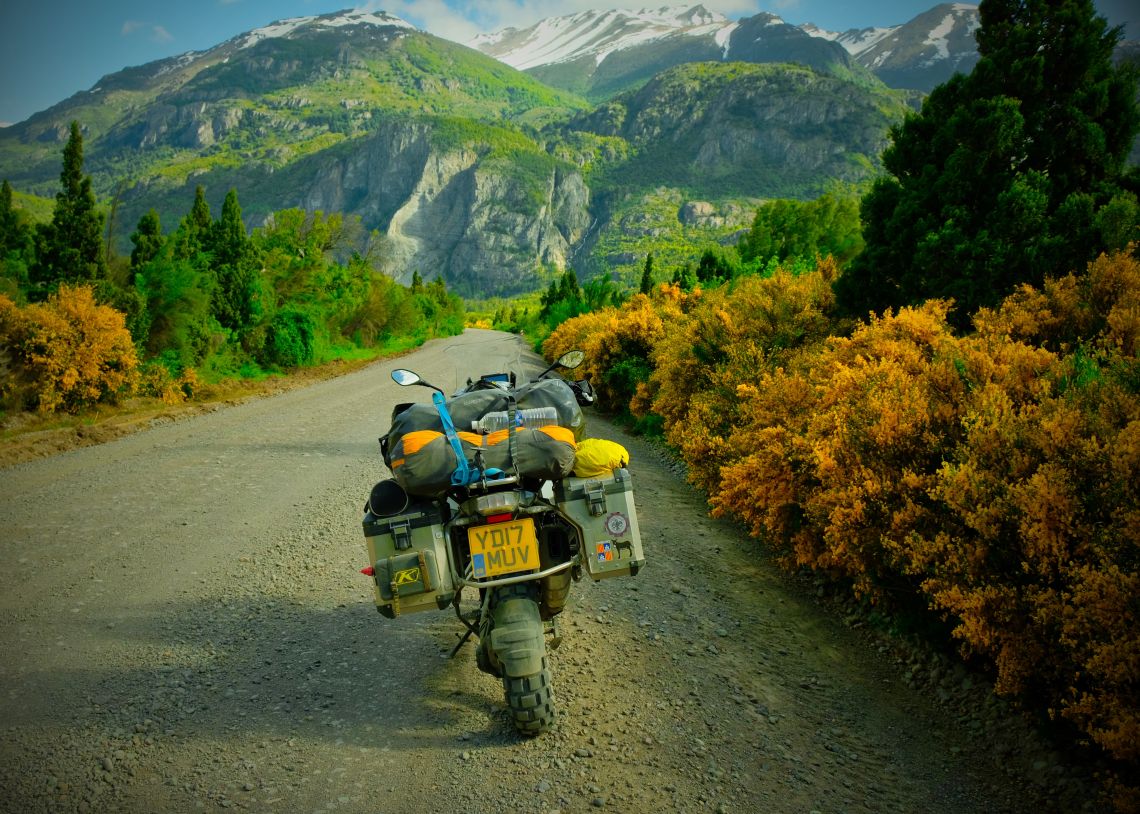 Leaving Torres del Paine meant heading as far south in Chile as you can go, all the way to Punta Arenas, and from here, on the shore of the Strait of Magellan, you are in sight of Tierra del Fuego and the last leg of the southbound journey, the road to Ushuaia.
Awaking the next day to start the final push, I was confronted with a huge gale blowing down the strait and, having ridden the 90 miles to the ferry crossing, I arrived to be told that it was not operating due to the winds and was probably going to be out of action for 48 hours.
I now had a choice to make: Wait it out to make that last section to get to a place I had been so many times before (although not by bike), or start the journey north with a few days in hand to see a bit more of places I had not visited.
I decided to go north, and now regret the decision as Ruta 3 in Argentina is 1,800 miles of long, straight, windswept emptiness punctuated with towns of little character struggling to survive in this empty part of Patagonia.
My advice to would-be travellers of this route would be to head south to Ushuaia from Buenos Aires and do this section first.
While the trip is new, everything is exciting, and then it only gets better as you head north on Ruta 40. My way of doing it left the journey north a bit flat and uninspiring.
This journey was a voyage of superlatives. Epic scenery, delightful people, endless wind, and great food and drink. You can wait a long time to live your dreams, but the most important thing, is that you actually make them happen.
---
Want to ride in Ruta 40 and the Carretera Austral? Here's how you can…
Getting there
Return flights with a single layover to Buenos Aires can be got for as little as £434 if you fly from London Heathrow. Expect to pay around £600 if you want to fly direct.
Ride your own bike in South America
There's a charm to riding your own bike in such an adventurous place. At current prices, Moto Freight offers air freight from London to Buenos Aires with prices starting from £1,495 for a BMW R 1200 GS size motorcycle.
Visit www.motofreight.com for more information.
Getting around
For much of Argentina and Chile, there is plentiful good quality 95-97 Octane gasoline. Further South in Patagonia the fuel is cheaper as it is government subsidised, but harder to find.
Some fuel stations are over 200 miles apart, and when you get there can be out of fuel or have broken pumps. I only carried a two-litre emergency supply but did not have to use it, although it was very tight on occasions (five miles range left).
Petrol stations are also a good source of Migas (ham and cheese sandwiches) and drinks. I had South America Maps on my GPS and, for the most part, they were accurate enough for me, although it's better to get coordinates for the hotels etc. as local mapping was not so great.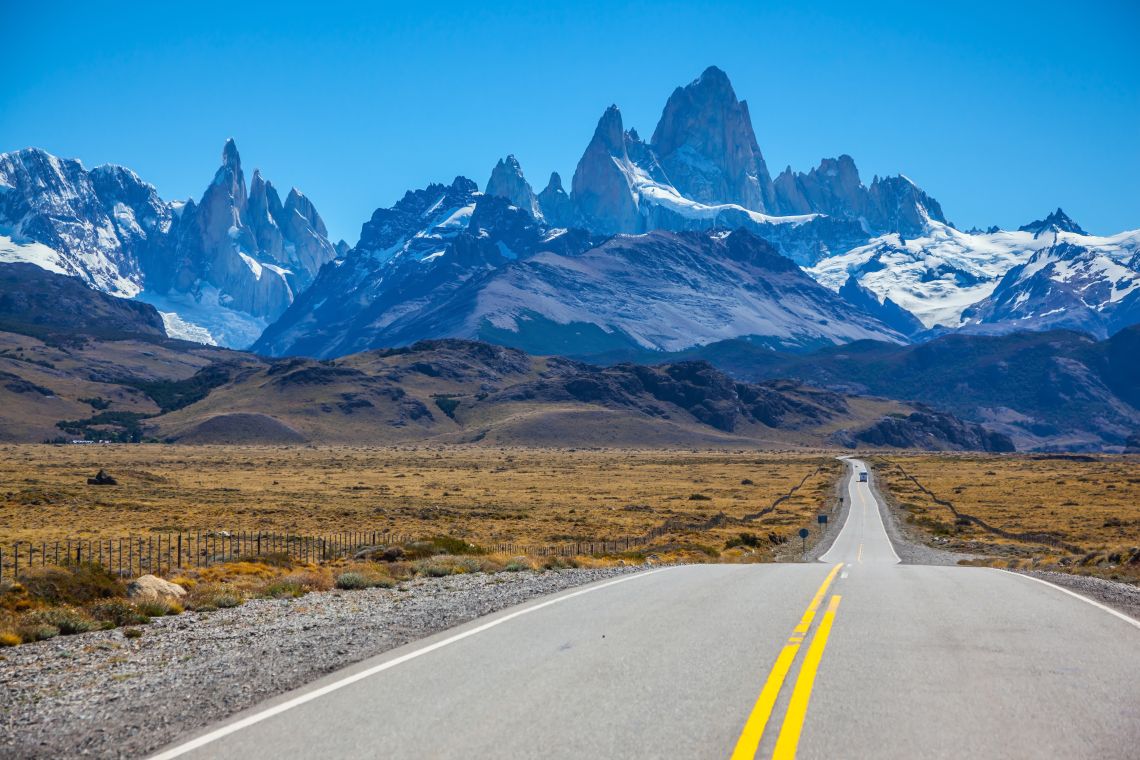 Accommodation
Hotels: These I researched and booked in advance as the stays formed the backbone of my travel plans and I ran my itinerary around these bookings. The three extravagances being listed in the main text.
If I was to do it again, I would allow more time in between to give more exploration time. Lodges: I used www.booking.com whilst on the road and found some excellent places, not overly expensive, and if there was nothing to find, I camped.
Camping: I only camped when I had to, usually if the days were too long to reach the next location. I made use of a great app called iOverlander to locate possible locations. This was typically done the night before when I had internet access.
Get the most from your trip
Don't try to do too much, aim for smallish daily rides as it gives you time to stop and enjoy the places. You will have days when you have to do a 'big one' but try to keep them to just a few. The exception being Ruta 3 north or south.
There's not much to see so get it out the way and save your time for Ruta 40 in Argentina and Ruta 9 in Chile. If heading south, go to Ushuaia. I missed it as I had been so many times before, but it's stunning.
Go see it. And finally, pack lighter than I did! I had way too much unused equipment and clothing!
Would I do it again?
In a heartbeat. The scenery takes your breath away, the roads are great (generally) and you don't need knobblies, but you are so happy you have them when you do. The people are kind and accommodating, the food (if you´re not a vegetarian) is outstanding.
The riding is out of this world, and the fact that you don't have to go home to the same location every night is what dreams are made of.