On the eve of going to press with this issue of the magazine, we were invited to ride the 2014 model of the Yamaha Super Tenere…
There isn't the space to do a full review in this issue, but next issue we'll cover the bike in more detail. As before, there are two models; the Z and the ZE. The Z costs £11,999 and the ZE costs £12,799. Both bikes get revised engines, with tweaked pistons, new lower wing, adjustable screen requiring no tools to adjust, new instruments, LED indicators, aluminium stand and handlebars, wing mirrors from the MT model range and on the ZE model heated grips and electronic suspension as standard (the suspension lifted from FJR). There are four preload settings, operated with the left handlebar control; solo, solo with luggage, pillion, pillion with luggage.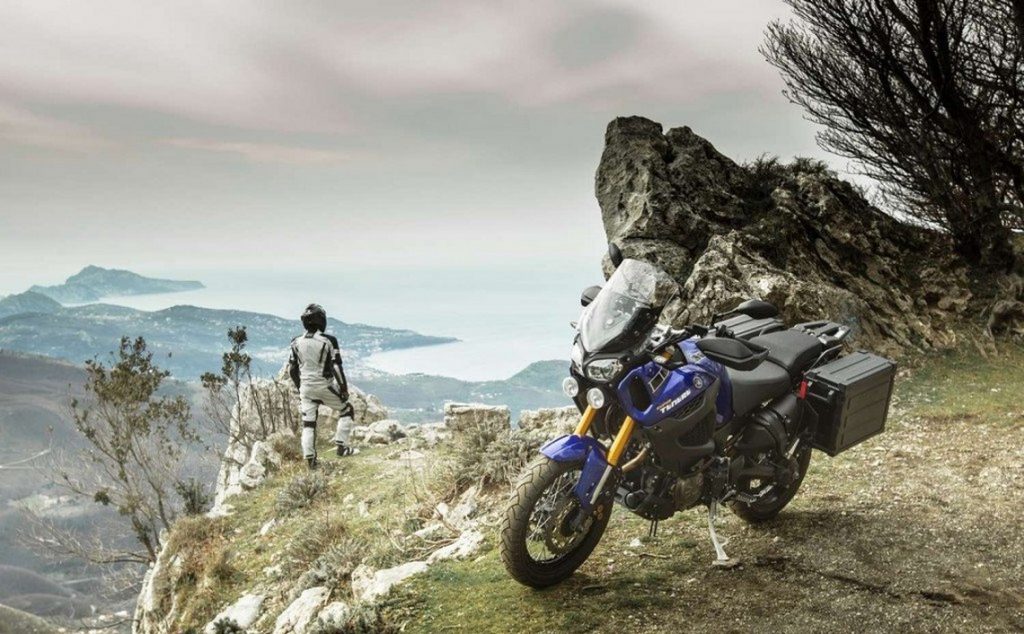 On top of that you can select between three settings; hard, standard and soft, with you able to fine-tune each of those settings with plus and minus three increments. Traction control remains the same with three positions; '1', '2' and 'off ', and the ABS is unchanged. The riding modes – touring and sport – have been revised; touring giving an even more leisurely throttle response, with sport becoming even sharper and more responsive. The test was a mixture of tight mountain roads, busy Italian streets and some gentle off-road. In a line; smoother engine and plenty of suspension adjustment to play with. More next issue.