James Oxley travels to Scotland for the launch of Suzuki's new sports tourer, the GSX-S1000GT
The year was 2004. The Mars Rover had landed on the surface of the Red Planet. Arsenal's 'Invincibles' went undefeated for an entire season to win the English Premier League. And, two friends set off from London on a pair of BMW R 1150 GS Adventure bikes with the aim of riding to New York, the long way round.
Those two gents were of course, Ewan McGregor and Charley Boorman. Their journey and resulting television show catapulted the previously niche pastime of adventure biking into the mainstream and played a pivotal role in shaping the motorcycle industry for years to come.
You see, while we've become accustomed to adventure bikes topping motorcycle sales charts and populating cross-Channel ferry queues in recent years, this hasn't always been the case.
Cast your mind back to the '90s and early '00s, and many people looking for a dual-purpose touring machine, that was as much fun on a Sunday ride as it was on a summer jaunt to the Alps, would have been eyeing up a sports tourer.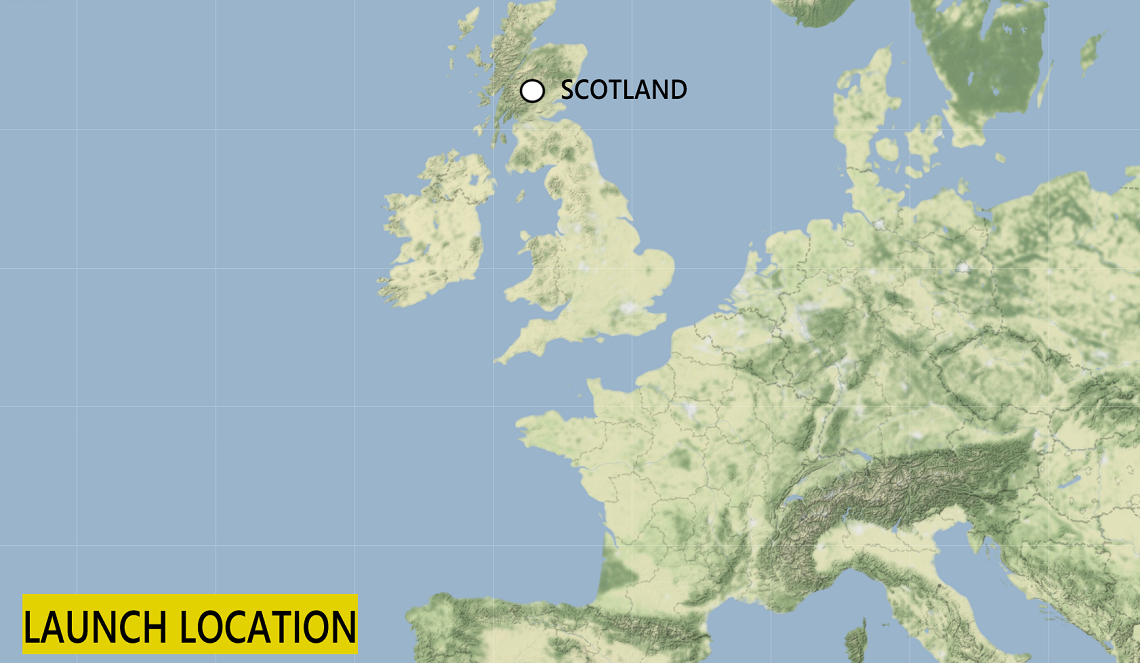 As the name suggests, these are motorcycles that combine the thrills of a sports bike with some of the practicality and comfort of a touring motorcycle. Names like the Honda VFR750F, Triumph Sprint ST, and Ducati ST would have graced the wish lists of folks dreaming about packing up their moulded plastic panniers and riding to the South of France.
But just as Ewan and Charley's global exploits helped fuel the rise of adventure bikes, it also signalled a decline in the popularity of the traditional sports tourer. A diminishing number of buyers wanted a touring machine designed to help them get their knee down.
Instead, they desired a dual-purpose bike that had the potential to conquer rugged terrain, be it Russia's Road of Bones or a few gentle green lanes closer to home.
The world's motorcycle manufacturers were only too happy to oblige with new and improved models of GS Adventures, Africa Twins, Ténéré's, Tigers, Multistrada's, all taking pride of place on dealership floors.
And while those same manufacturers have also been producing a selection of road-focused adventure tourers and adventure sports bikes (think upright stance, adventure bike looks, sports bike performance), the traditional head down sports tourer has been relegated to the obscure fringes of the motorcycling world.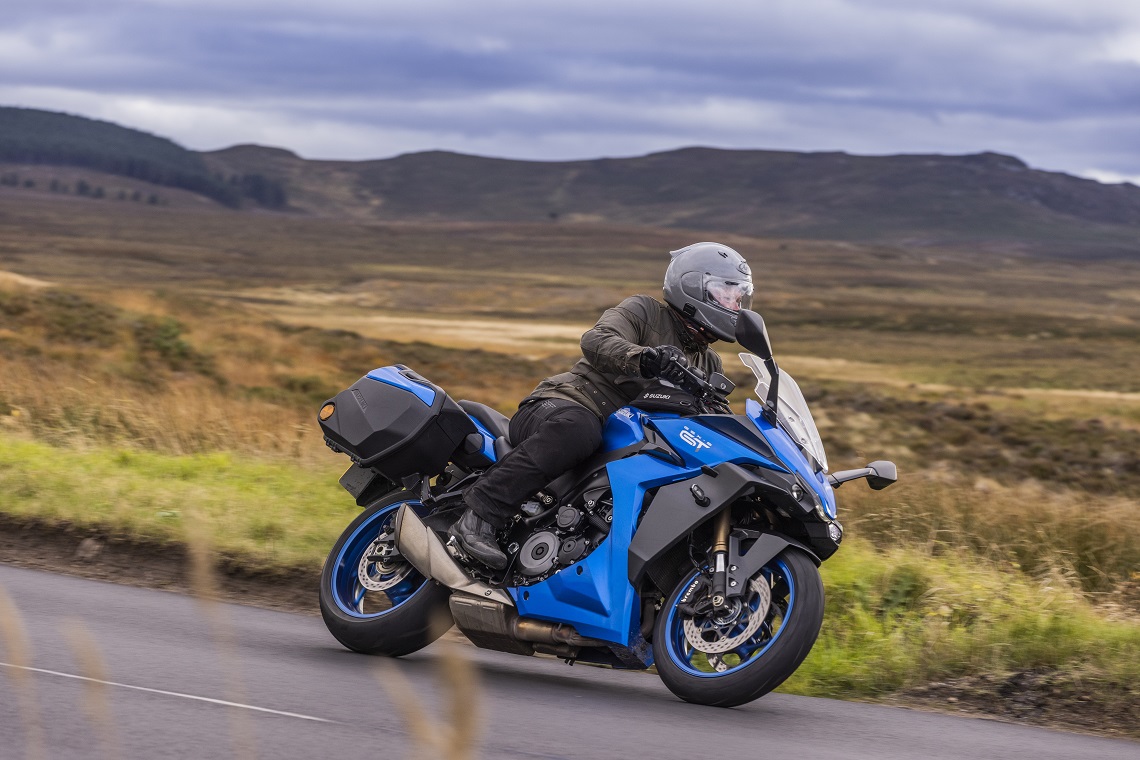 So, I almost spluttered into my pint of Guinness when a nice chap from Suzuki proudly announced to an assembled group of journalists that the new-for-2021 GSX-S1000GT is not an adventure tourer, it's not an adventure sports bike, but it is in fact, a traditional sports tourer.
With the marketing power of the word 'adventure' being what it is in the biking world, I admit it was surprising and somewhat refreshing not to hear it being shoe-horned somewhere into the presentation at the bike's press launch in Scotland.
So, does the emergence of the GSX-S1000GT represent the green shoots of traditional sports tourer revival? The answer to that question lays with you dear reader, and the rest of the motorcycle buying public. If the bike sells well, then the answer could be yes. But let's not get ahead of ourselves.
Two days of adventure
I'd arrived in Scotland to test ride Suzuki's new sports tourer over two days. The start point was the Muthu Newton Hotel, in Nairn, a small town a few miles outside Inverness.
We'd ride west across country on some of the best motorcycling roads in the land, before overnighting at Fort William in the shadow of the UK's tallest mountain, Ben Nevis. We'd then loop back to Nairn along even better roads, some 300 miles later.
The morning after the presentation, I eagerly walked down the hotel's steps in my riding gear and was met by the magnificent sight of a row of GSX-S1000GTs primed for action. With their sharp, sculpted lines bathed in a Metallic Triton Blue paint scheme, the bikes somehow managed to gleam amid the cloud and drizzle of a dreary Scottish morning.
They were incredibly alluring and it was immediately clear this is a bike to turn heads, one that demands a second, third, and fourth glance as you park it up and walk away.
As a man who spends much of his riding life on tall adventure bikes, it was refreshing to experience just how easy it was to swing my leg over the low-slung Suzuki. There was no peg climbing involved and I could plant both feet firmly on the floor with plenty of leg bend to spare.
With a seat height of 810mm and a ground clearance of just 140mm, even the shortest of riders won't feel intimidated by its stature.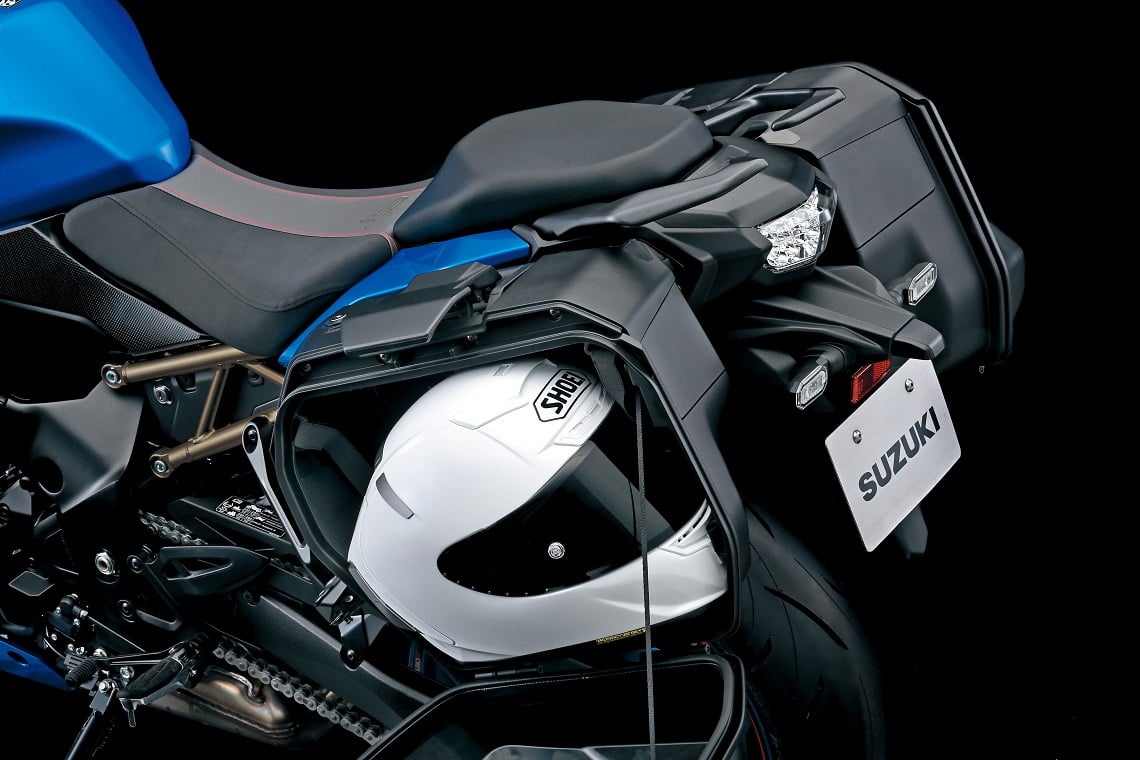 I was less enamoured with the riding position which leant me further forward than I'd be on the upright adventure bikes I'm used to riding. OK, so we're not talking Ducati Panigale ergonomics here, but I admit the thought of spending two days hunched over a fuel tank with an aching back and wrists did take some shine off the occasion.
However, as we pulled out of the hotel and covered the first few miles of our route, I was pleasantly surprised at just how comfortable the bike was to ride. There was no undue pressure being channelled through my wrists, my arse was cosseted by an ample seat that allowed for plenty of movement, and there was nothing cramped about the position of my legs.
Perhaps I shouldn't have been surprised on a bike that was designed to cover long distances, because this sports tourer was proving a winner in the comfort stakes.
Less impressive was the TFT display. Sadly, its graphics look a bit cheap and outdated compared to the rest of the bike. This is a shame because the 6.5" screen is a good size and all the information you need at a glance was clearly laid out.
But on a bike that looks this good, I expected to bathe my eyes in cutting-edge graphics that resembled the latest generation iPad rather than an attempt to jazz up an LCD screen. And, perhaps I'm nit-picking, but I've never seen the point in recreating an analogue rev counter in digital form.
Handily though, Suzuki provided each journalist with a smartphone which was connected to the bike via Bluetooth. From a control pad on the left switchgear, I could make calls and listen to music through my intercom.
But more impressively, I could select the 'maps' option and get SatNav directions displayed on the TFT screen, negating the need to attach my own expensive smartphone to the handlebars and risk it being damaged by vibrations or the rain. It's a useful feature but I wish Suzuki had spent some more time making the display more pleasing to the eye.
Pick your own cliche
We soon left the busy roads around Inverness behind and headed west through a landscape of forests and lochs, with distant mountains getting ever closer. The views were majestic, and the smooth ribbon of road unfurling in front of us was even better.
Under these circumstances, it didn't take me long to realise that the 999cc, four-cylinder engine powering the GSX-S1000GT is an absolute peach. In fact, I'd go as far as saying it's one of the most pleasurable engines I've ridden.
Pick your own cliché from the list: silky smooth, buttery smooth, velvety smooth… You get the idea. Any vibrations coming through the pegs and handlebars were barely perceptible. This resulted in an effortless ride that can't help but reduce rider fatigue over long-distance compared to the clatter and rumble of the twin engines found in many adventure bikes.
But while the Suzuki may have the refined manners of a royal palace footman, it certainly isn't short on grunt. The bike tops out at 150bhp at 11,000rpm but there is power available absolutely everywhere. Want to do 70mph in second gear? Not a problem. 90mph in third? Go for it.
And boy, can it shift. New bike launches tend to involve what I often refer to as 'spirited riding' which I hope infers that the pace is brisk, to say the least.
Well, the lead rider from Suzuki was certainly in a spirited mood and he was determined to show us what the GSX-S1000GT was capable of.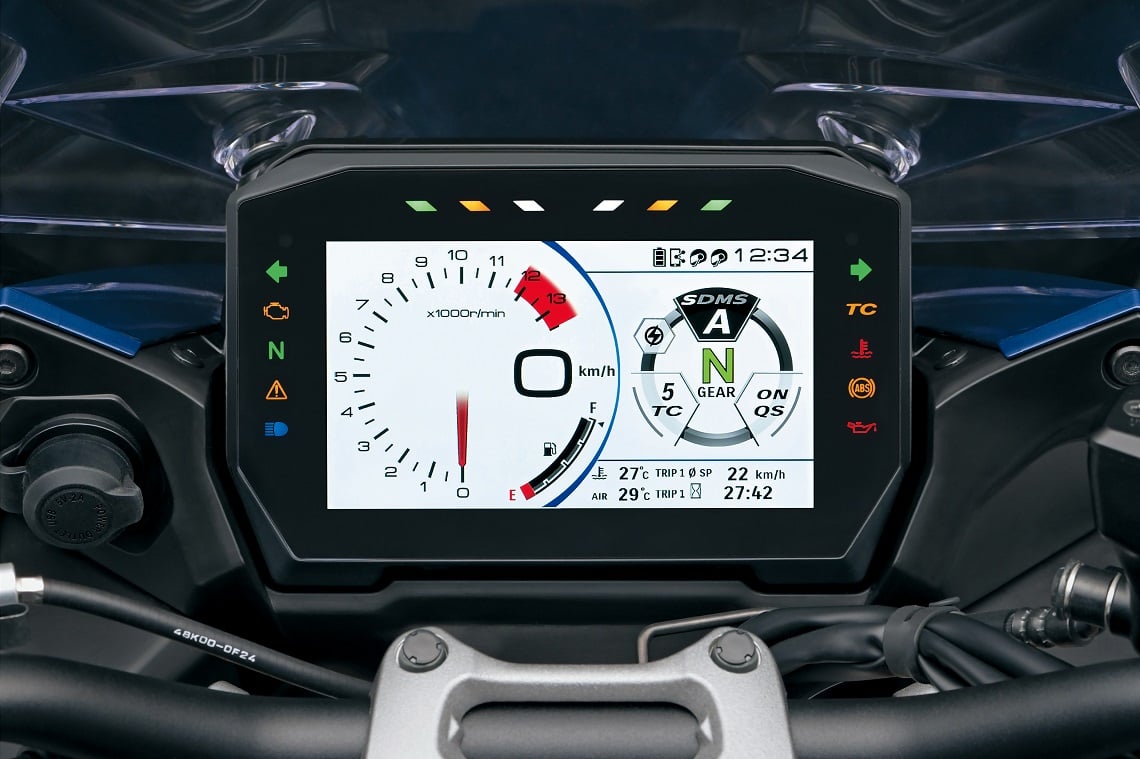 Each time we came across a straight section of road, I would give the throttle a generous tug and snick up the seamless near quickshifter. The bike would rocket forwards and my peripheral vision narrow as the world around disappeared into what felt like a supersonic blur of autumnal shades.
Then, as yet another gloriously sweeping bend approached, I'd give the smooth and progressive twin-disc Brembo brakes a squeeze before carrying as much of that speed through the turn as possible. The bike held a line beautifully, its handling proving light and precise which gave me the confidence to get on the power nice and early out of each turn.
Aiding in this endeavour was the five-stage traction control and Suzuki's Intelligent Ride System which gives you a choice of three rider modes, called A, B, and C (this equates to sport, tour, and rain).
A-mode, as you might expect, provided the sharpest throttle response, while B was smoother but still provided a satisfying burst of acceleration. C-mode dulled the whole experience, reducing the amount of power sent to the back wheel. The nice chaps from Suzuki assured me all three modes would make peak power, but they would achieve it at different rates.
Despite the drizzly conditions, the bike and its Dunlop Sportmax Roadsport 2 tyres provided more than enough poise and grip to see me sticking to the more responsive A and B-modes.
In fact, very rarely did the Suzuki feel anything but composed. When it did threaten to get away from me, it was because I was pushing the limits of my own riding talent, and certainly not the bike's.
Nessie Pie
Morning turned into afternoon and my only disappointment came when I was told the house special 'Nessie Pie' was off the menu during our lunch stop at Fort Augustus on the shores of Loch Ness (the chicken stuffed with haggis was a satisfying second choice).
As we continued west during the afternoon towards our overnight stop in Fort William, it became clear that Suzuki had nailed the 'sports' element of its sports touring motorcycle.
The GSX- S1000GT is a fun and easy bike to ride fast which, for some would-be buyers, will be an important factor in deciding whether to shell out the very reasonable £11,599 asking price.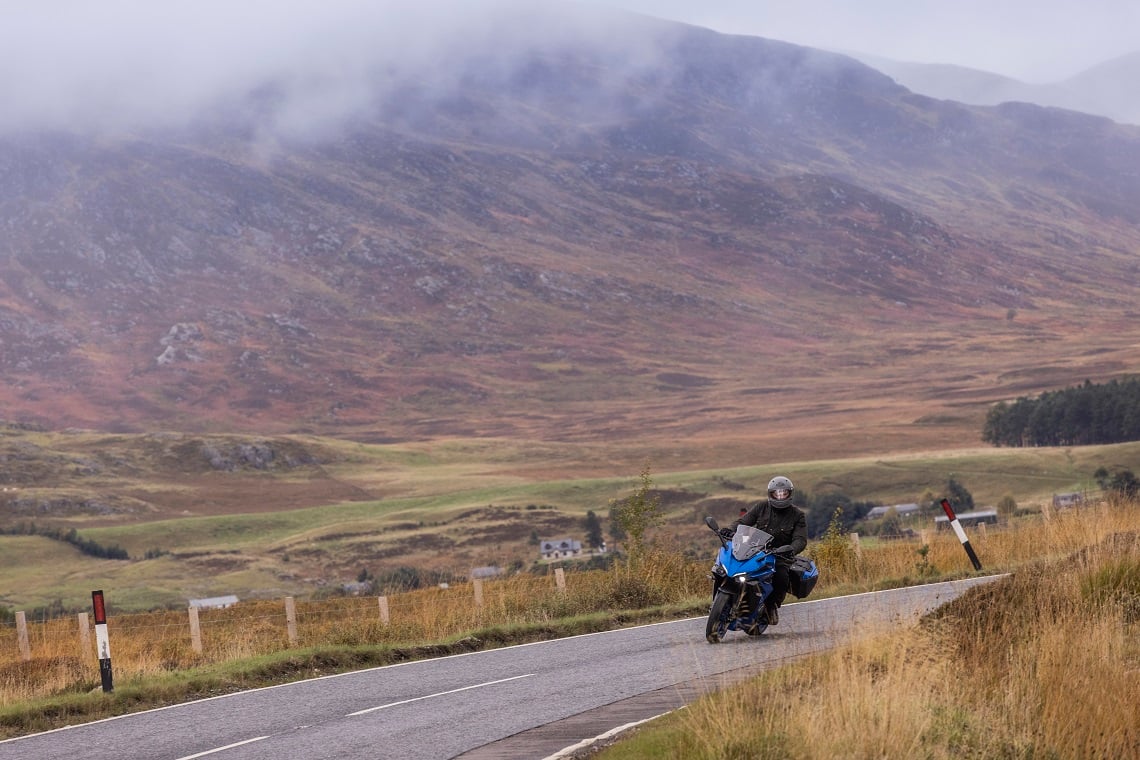 But, to be honest, I don't ride particularly fast that often, and certainly not at the speeds you'd find at a press launch. In fact, I'm far more interested in the touring ability of a sports tourer. And, as you're reading ABR, chances are you're of a similar mindset.
So, the following day, I made a point of slowing the pace and experienced the GSX-S1000GT as I would if I was on my own solo tour of Scotland. Yet again, the Suzuki lead rider led us along a series of world-class motorcycling roads, and I saluted him as he whizzed into the distance and I cruised along at a more sedate speed.
The bike was a joy to ride. By their nature, four-cylinder engines rev highly which can create a sense of urgency in their power delivery. This can result in a bike that feels like it wants to go ever faster, making it difficult to sit back, relax, and cruise. There was no such issue with the GSX-S1000GT.
It cantered along merrily between 60-70mph, the KYB upside-down forks and single rear shock providing a ride almost as smooth as the engine. And while there's no electronically controlled suspension or onboard computer feeding a cornering ABS system, there was never a moment when I felt the bike needed them.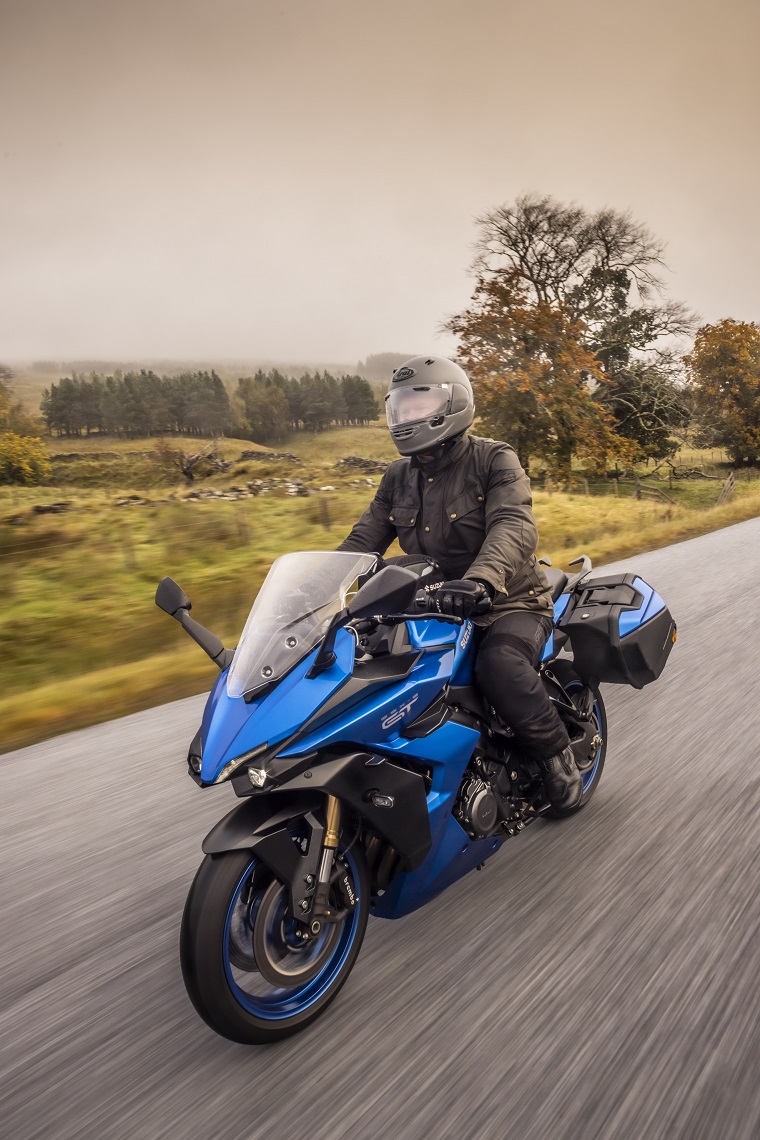 So, with cruise control switched on (which comes as standard) and the bike's large screen and aerodynamic bodywork directing windblast away from my chest and head, I was revelling in a laid back jaunt through Scotland. The bike's power and comfort make it ideally suited to this type of touring, and I'd jump at the chance to roll off the ferry at Calais and ride through Europe for a couple of weeks.
The bike's touring credentials are furthered by a good-sized 19l fuel tank which Suzuki reckons will take you 194 miles before it runs dry, although in the real world you'll be looking at around 170-180 miles between fill-ups. And the optional 36l side cases my bike came equipped with will provide plenty of room for your gear too.
But, despite enjoying a relaxing ride, I noticed my speed gradually began to creep up until I was once again riding with the pack. Even for someone like me, who is far more interested in touring than track days, the temptation to exploit the fast-paced potential of the GSX-S1000GT is near impossible to resist.
Suzuki GSX-S1000GT Conclusion
That afternoon, we stopped for a break at Dalwhinnie where we took a fascinating tour of the local whisky distillery. And then, with a bottle of single malt stashed in each of our panniers, we rode yet more sensational biking roads back to Nairn. All too soon the ride was over, and as we pulled up outside the hotel we'd left two days and 300 miles earlier, I realised I'd been thoroughly won over by the GSX-S1000GT.
Suzuki has made a strikingly good looking sports tourer that was hugely enjoyable and comfortable to ride over both days. I'm in no doubt it will spirit you across continents with ease, as well as providing plenty of thrills on Sunday rides.
And at less than £12,000, you'll be getting a lot of bike for your money. So, if you're an adventure biker who sticks to the blacktop, I'd recommend putting the GSX-S1000GT on your test ride list. It may well be the wild card that steals your heart.
If you'd asked me before I travelled to Scotland if I'd ever be tempted to swap my adventure bike for a sports tourer, the answer would have been a resounding and most probably derisive no.
But after riding the Suzuki GSX-S1000GT, I'm not so sure anymore. Perhaps we're seeing some green shoots growing after all.
---
ABR Verdict – Suzuki GSX-S1000GT
As a commuter
If your commute involves fast A-roads and motorways, the Suzuki will transform your daily grind into a thrilling ride, and you'll probably end up getting to work faster than ever. The sports tourer would also do a decent job of slicing through congested city streets, although it would be a crying shame to subject a motorcycle this good at covering long distances to such a mundane task.
As a weekend tourer
Now we're talking. Throw an overnight bag in those panniers and disappear for two days of road-based adventures. Whether your weekend plans involve motorway blasts or a myriad of country lanes, the GSX-S1000 GT will prove a willing accomplice.
As an off-roader
No, don't even think about it.
As a continental road tourer
Oh yes indeed. This is where you'll find the Suzuki's happy place. Point it at a French autoroute, a German autobahn, or a Spanish autovia, and it'll spirit you along in magic carpet-like comfort. This is a motorcycle built to cover big distances and it does it very well. Then, when you reach the mountain passes of the Alps or the Pyrenees, the real fun begins.
As an RTW overlander
If you make the decision to take a road bike around the world, then you'll no doubt be planning a route that sticks to the blacktop. It's been done on a Goldwing so why not GSX-S1000 GT? Combine this with a decent fuel range, and a bike that isn't overloaded with hard-to-fix electronics, and you could very well do the 'big trip' onboard the Suzuki. Personally, I'd take an adventure bike.
As a pillion carrier
Suzuki made quite a big deal about the bike's two-up touring credentials in the belief that plenty of prospective buyers will want to tour with their better halves. And, while the pillion seat is nicely cushioned, there isn't a huge amount of space back there so I'd want to be taking plenty of rest stops if I had my wife on the back.