In 1985 a German guy named Herbert knocked up a couple of oversized sardine tins, bolted them to his bike and set off on a tour of the Middle East. In early 2014 there were dealers and distributors in over 40 countries selling those tins now better known as Zega panniers…
For the past 12 years in July, I've joined the annual pilgrimage to the German lakeside city of Friedrichshafen, the home of the original Zeppelin. My interest has had nothing to do with floating, gas-filled, oddities of aviation and all to do with the Outdoors Show, the annual trade jamboree of the industry where the likes of Berghaus, The North Face and every other company that manufactures anything to do with hiking, climbing, camping presents their case for commercial survival.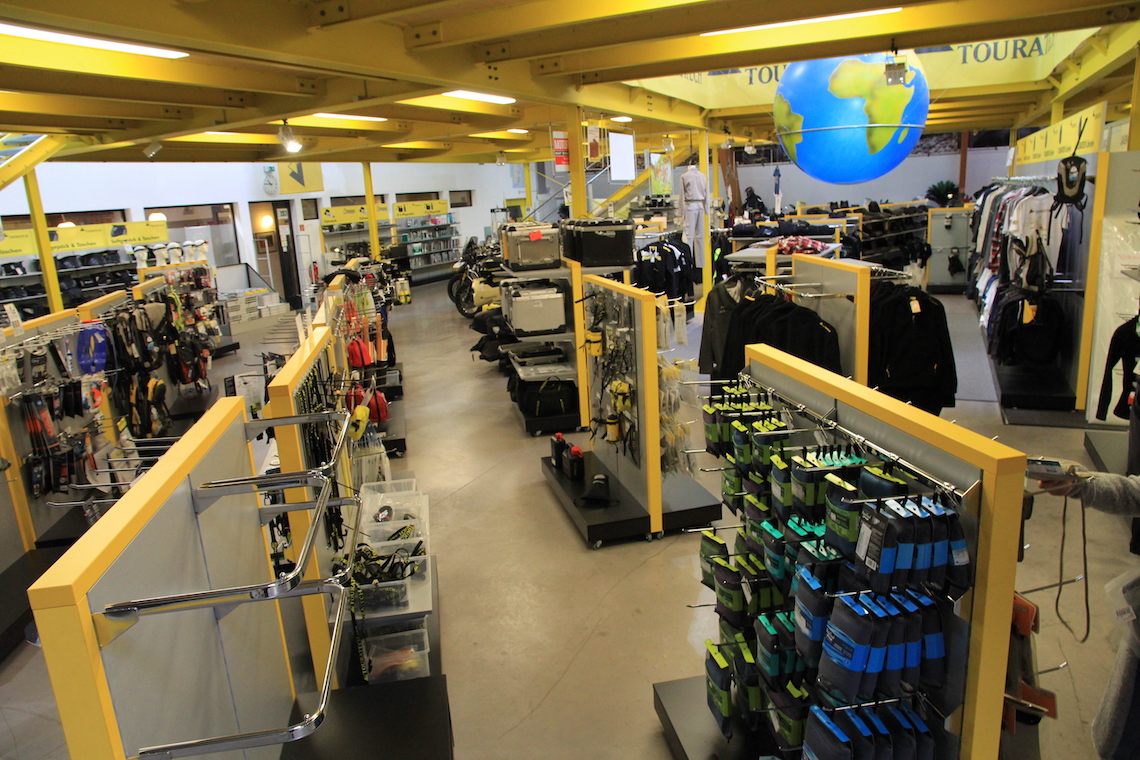 For the past six years I've travelled down by motorcycle and although I've varied the route across northern Europe not once have I missed out on the opportunity to ride through the Black Forest of Germany, the heavily wooded mountain range to the west of the towns of Baden Baden and Freiburg.
The main industry in the Black Forest is not wood-related but tourism. The hills are crisscrossed with famous hiking routes, the valleys are home to some of the most scenic and historic towns in Germany and in winter it is a Mecca for cross country skiers.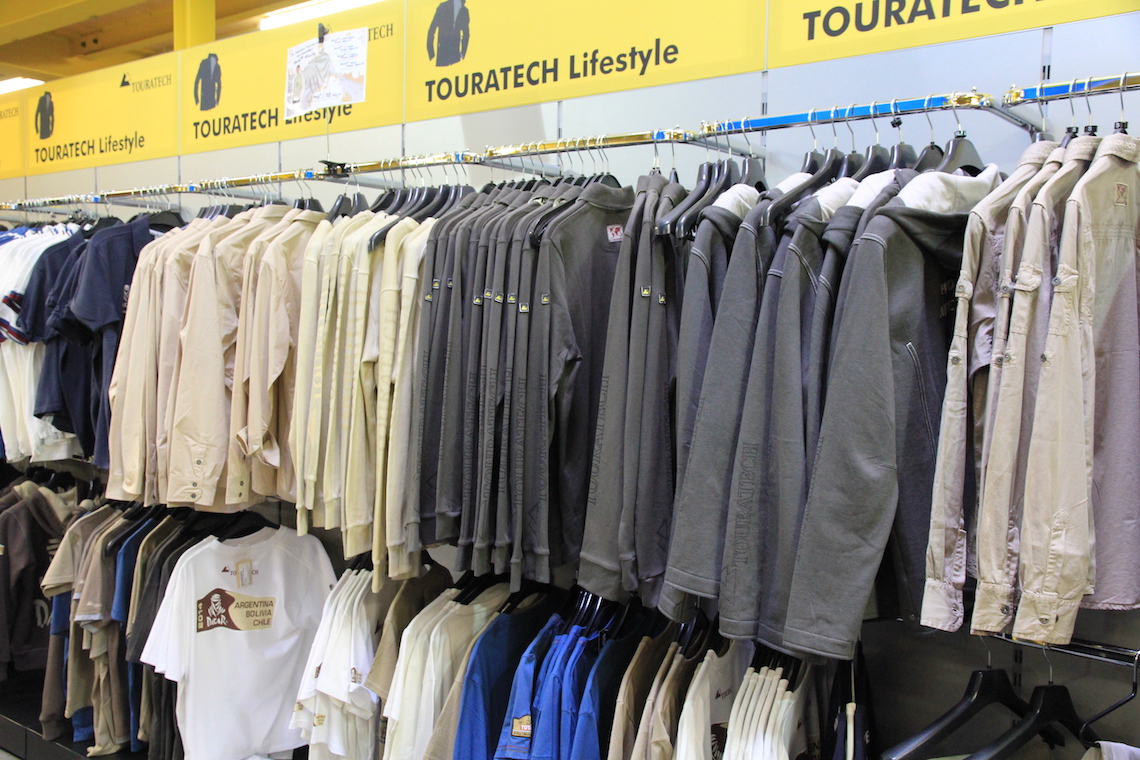 For the motorcyclist, the mountains are blessed with roads you could ride every day of your life and still want more. Fast, sweeping A-roads, tight, scenic B roads and single tracks to take your breath away. There are also mile upon mile of forest trails, although, I'm still unsure about the legality of riding these gravel roads despite many requests for information from the relevant tourist boards.
The Black Forest also contains another big draw for the motorcyclist and doubly so if you're a biker that happens to be riding an adventure machine. In the small village of Niedereschach, situated on the southeastern extreme of the region, you'll find the home of Touratech, a German company that has become as synonymous with adventure bikes and adventure riders as maybe even BMW themselves.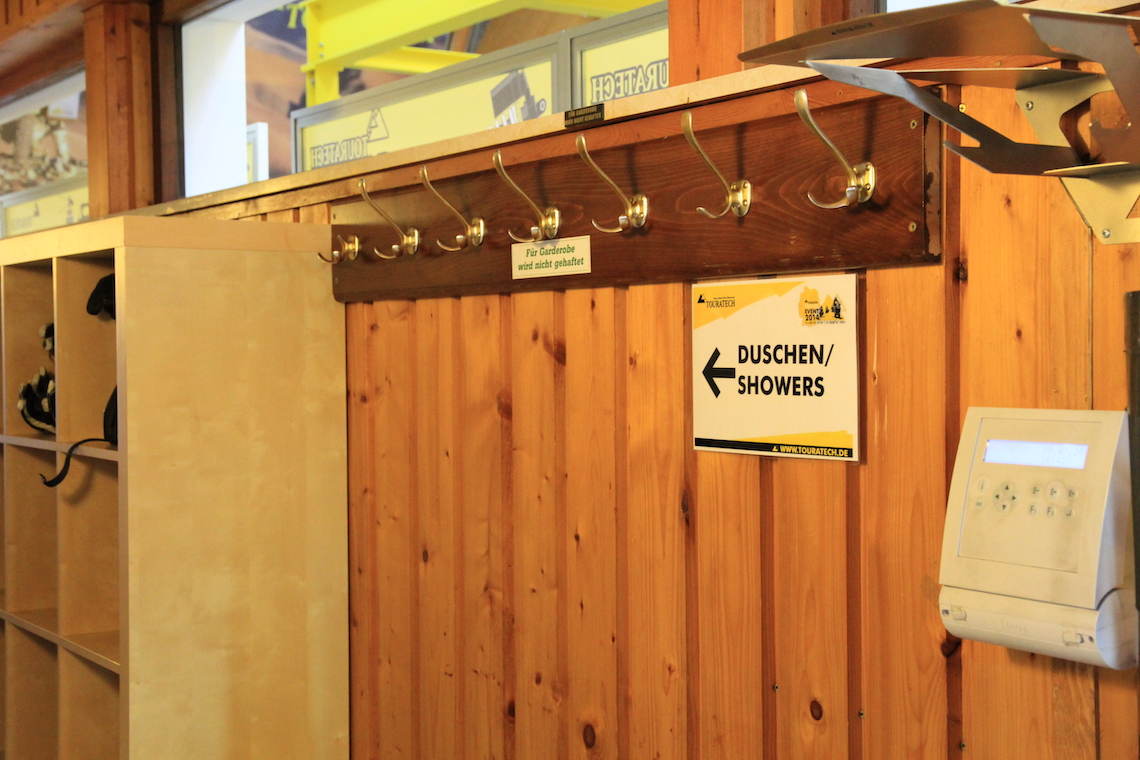 Riding to Germany to visit Touratech HQ is probably not enough of a draw for UK bikers, but throw in a few days touring around the Black Forest and I can think of worst ways to spend a week in the saddle.
When most people think of Touratech they imagine a company that offers adventure, the fulfilment of dreams, a lifestyle even. The brand has become a statement of travel aspiration and intent, rather than a business that bashes a bit of metal around in a big shed in southern Germany and then sells it at top whack.
A visit to the Touratech HQ is nothing but confirmation of the above. You enter via a cafe displaying images and information of people riding bikes in exotic locations. The visitor is greeted with a purpose-built helmet rack, signs to the 'shower' and the basics, such as toilets, are clearly marked up. In other words; 'you're welcome'.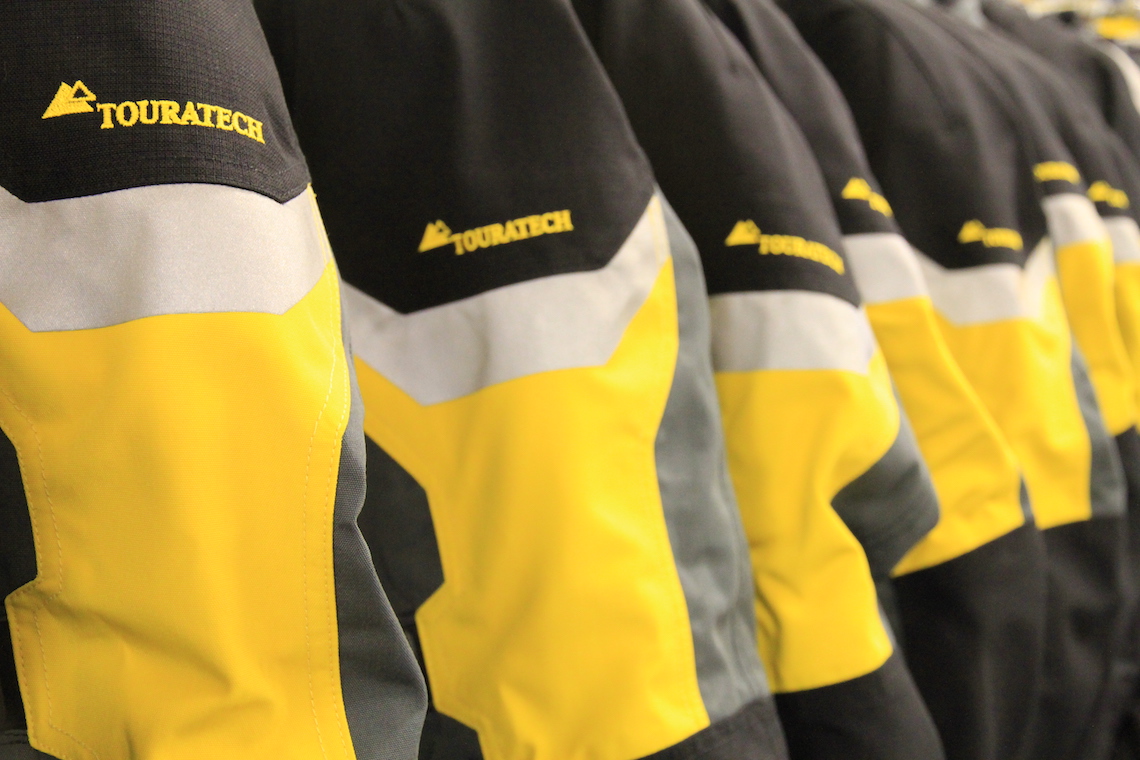 From the cafe you enter the large, main store area which offers just as much retail space to maps, books, navigation equipment, outdoor gear and 'lifestyle clothing' as it does to bikes and the parts they make to transform them. Indeed, the space allocated to their most famous, and most visible product – the Zega panniers – is almost insignificant when compared to the racks of lifestyle t-shits, softshells and other gear you're more likely to wear down the pub as opposed to traversing Africa.
Touratech understand that people do not buy products, people spend money on items which they perceive will fulfil their personal needs and provide solutions to practical wants. And the image the company projects onto each nut, bolt and frameguard does that to a T. Touratech sells the customer a perceived experience as much, if not more, than it sells a product. I've no reason to doubt that tangible financial confirmation of this success would be confirmed if I had sight of the companies Balance Sheet.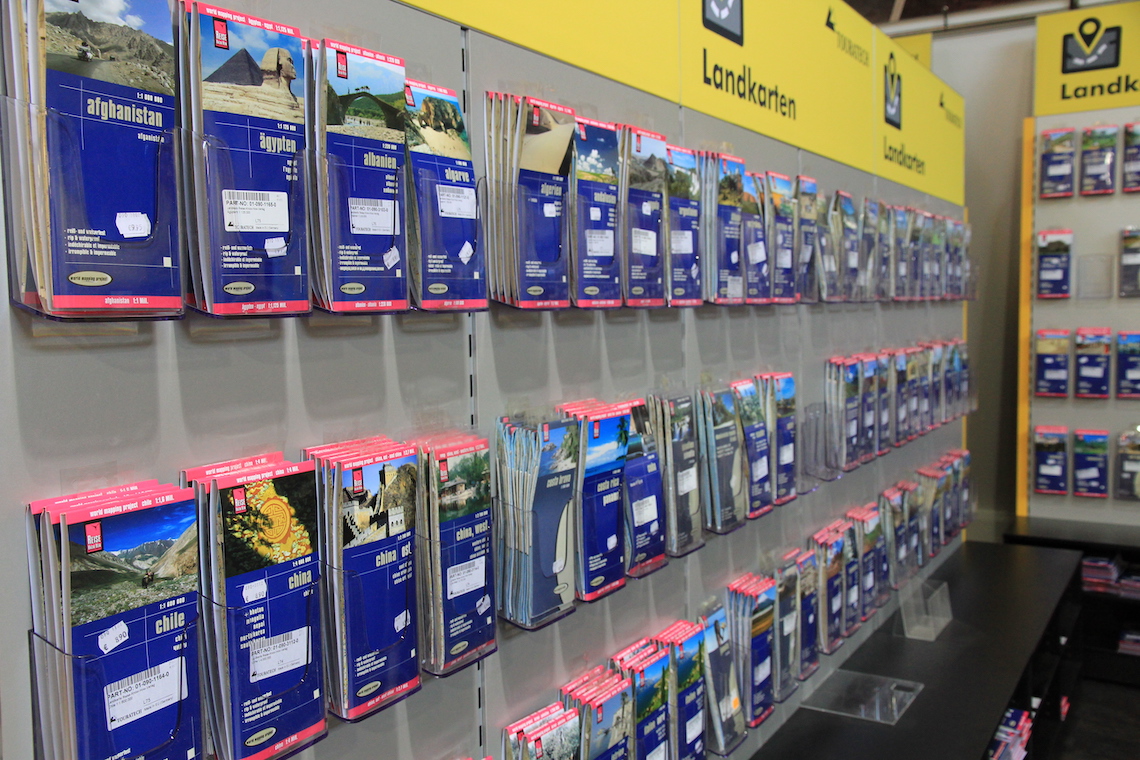 The UK motorcycle industry has come on leaps and bounds over recent years when it comes to the retail environment but it still reminds me of what the average outdoor shop in the UK looked like 20 years ago when I started up a magazine titled Adventure Travel.
Unless you were a seriously committed bobble hatted, red sock wearing rambler prepared to mooch your way through racks of green Kagools it was difficult to be inspired by the experience.
The contrast now is immense; the best and most successful outdoor shops are filled with images of people doing adventurous activities in out of the way places and just as much of the retail space is taken up with 'lifestyle' rather than 'technical' gear. To visit now is an 'experience' rather than the former grim encounter with a length of shapeless plastic with sleeves.
For every hardcore, bearded rambler overnighting under a tarp there are thousands of occasional hikers looking to fulfil their less extreme version of the outdoor dream.
And that's exactly how the UK outdoor retail industry has expanded hugely over the past 20 years and why Touratech and BMW have come to dominate the adventure bike market.
There are, and always have been, far more people prepared to buy into a part of their personal dream than there are customers with the time, money and opportunity to go and fulfil them. As the old saying goes, there's Gold in them there sardine tins.