Exploring the best bits of tarmac Scotland has to offer
Ride 1: Stirling Standards
Stirling's one of Scotland's treasures – an attractive old-stone town crowned with a gem of a castle. It's also the gateway to some fabulous riding – which locals know, especially riders from the nearby cities of Edinburgh and Glasgow. Some popular biking roads get busy at weekends, so these routes may be better enjoyed on quiet weekdays. This loop heads north to join the epic A85 along the shores of Loch Earn, before heading through the Queen Elizabeth Forest Park to the heart of the Trossachs. Climbing the spectacular Duke's Pass, we skirt the Lake of Menteith before diving down quieter roads to the Carron Valley and returning to Stirling.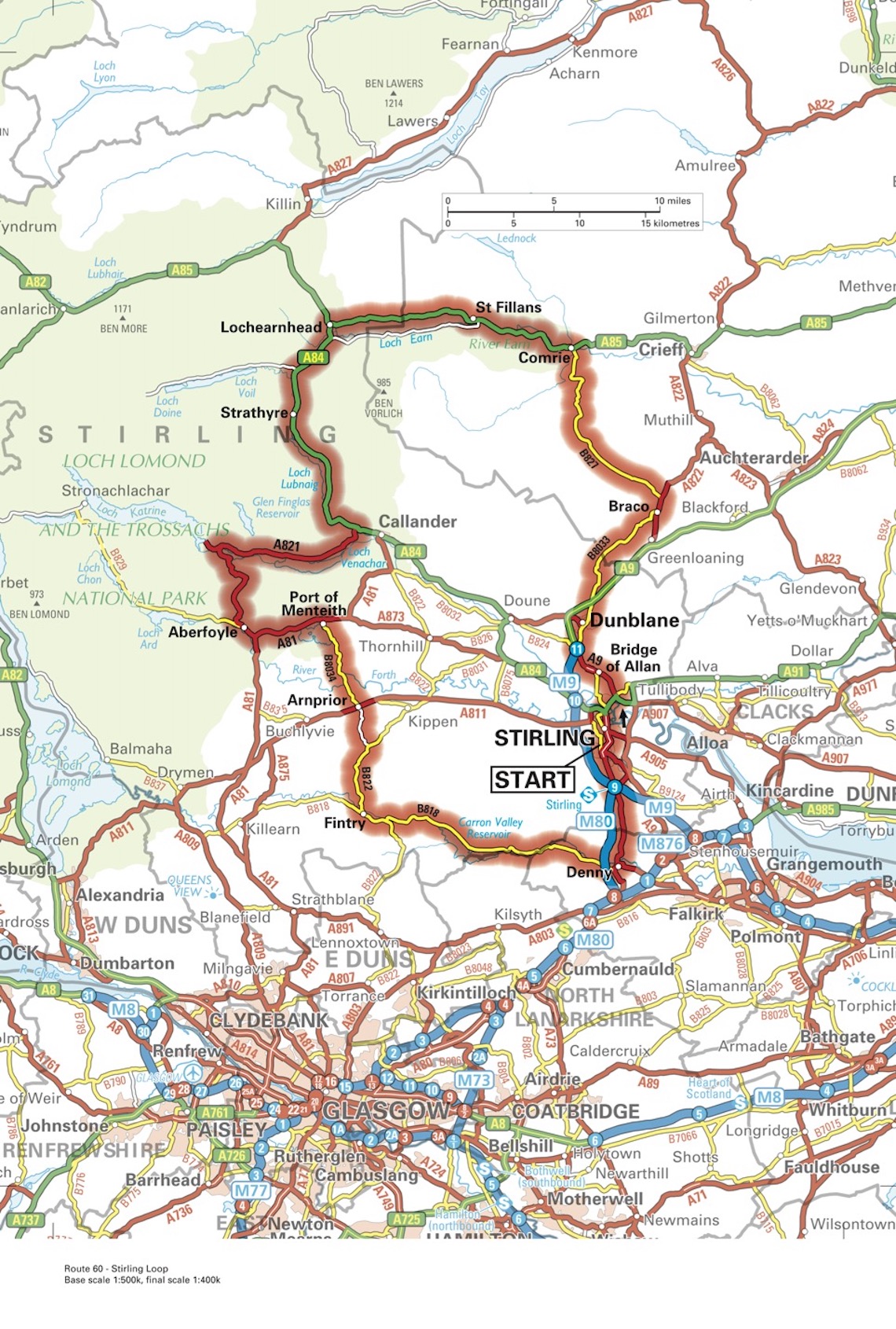 Route Description
Leave Stirling on the A9 towards Perth. When it reaches the end of the M9, turn right onto the B8033 to Dunblane.
Go through Dunblane on the B8033, through Kinbuck and on to Braco.
At Braco turn left onto A822 for a short distance, then left again onto B827 to Comrie.
In Comrie turn left on the A85 to Loch Earn.
Lochearnhead turn left on the A84 towards Stirling.
At Kilmahog turn right onto A821 to Aberfoyle, bearing left around end of Loch Achray to ride the Duke's Pass.
Go left in Aberfoyle down Main Street, and emerge on the A821.
At roundabout take left turn onto the A81, towards Stirling.
Turn right at Port of Menteith on B8034 to Arnprior.
Turn right at Arnprior onto A811 and quickly turn left down lane signed Fintry. At lane end turn right onto B822, still signed Fintry.
At Fintry turn left onto B822 towards Lennoxtown and shortly turn left again, onto B818 towards Denny. The road runs alongside Carron Valley Reservoir.
Reach Stoneywood ride under M80 to a T-junction at Denny.
Turn left onto the A872 towards Stirling, turning left again a little further on to fol- low this road back to Stirling town centre.
What to see and do
Stirling Castle One of Scotland's best-preserved castles and one of the most rewarding to visit, with plenty to occupy all ages. www.stirlingcastle.gov.uk
SS Sir Walter Scott Swap the bike for a boat and enjoy the peace of Loch Katrine, in the heart of the Trossachs. www.lockhatrine.com
Knockhill Fans of British Super- bikes will love the tight, exciting nature of Scotland's premier racing circuit. www.knockhill.com
From/to Stirling
Distance 110 miles
Allow Half a day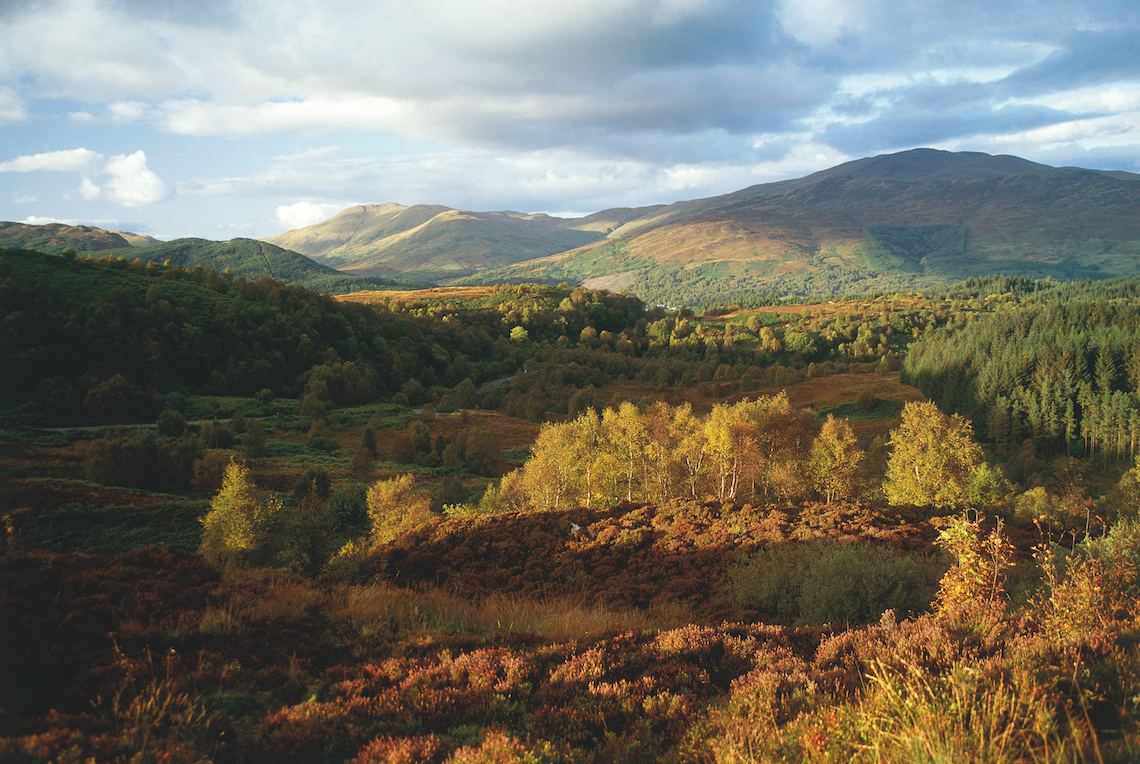 Ride 2: Inveraray to Campbeltown (A83)
Forget the Highlands. Yes, they're great – but everyone goes there. If you're fed up with fighting German- plated GSs for space on the Mallaig ferry to Skye, try heading south along the Kintyre Peninsula. It's every bit as beautiful as the rest of Scotland's West Coast – and even quieter. The road heads south from Inverary along the shores of Loch Fyne, one minute hugging the strand, the next climbing to offer views atop larch forests, then descending until it's next to the water again. At Tarbert, it crosses the peninsula, with magnificent views out across the sea. If you're feeling really adventurous, consider a ferry from Tarbert to the whisky Mecca of Islay… Campbeltown itself is a charmingly sleepy town and it's not quite the end of the road – there's a narrow but satisfying ride down to Southend at the tip of the peninsula. Riding north again, you could retrace your steps on the A83 or take the beautiful B842 along the eastern shore, with views out across the Mull of Kintyre. Just don't blame us if you keep humming that Paul McCartney song…
Links well with B842 Campbeltown to Claonaig, B8042 to Kilberry Head, A816 Lochgilphead to Oban, A819 Inverary to the A85, A815 Cairndow to Dunoon
What to see and do
Inveraray Jail This 19th-century jail is complete with courtroom, exhibitions on prison conditions of the past, and a fully preserved 'Black Maria' built in 1891. www.inverarayjail.co.uk
The 'Wee' Picture House, Campbeltown Opened in 1913, this classic art deco cinema is one of the oldest surviving purpose-built cinemas in the world. www.weepictures.co.uk
Westport Beach Between Westport and Machrihanish, around six miles of sandy beach, backed by dunes and golf courses. Ideal for walking and getting some of that bracing sea air.
From Inveraray, Argyll and Bute
To Campbeltown, Argyll and Bute
Distance 75 miles
Allow 90 minutes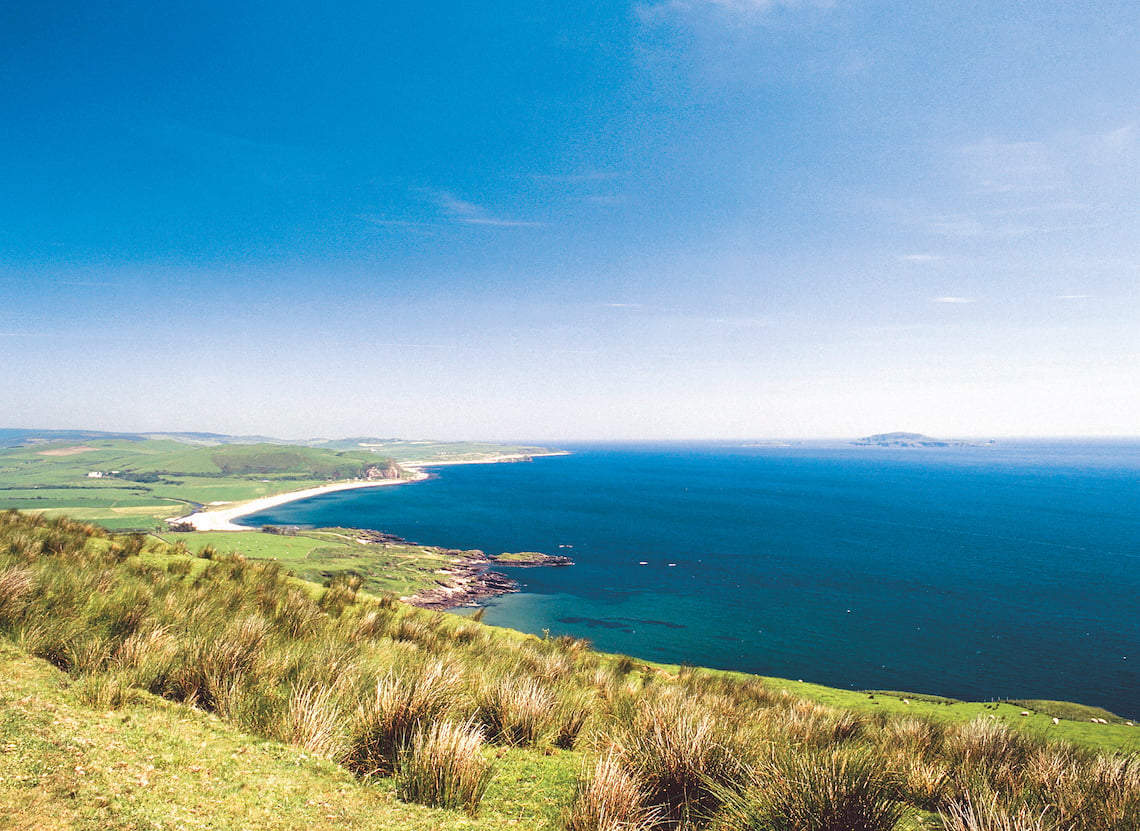 Ride 3: Skye's the Limit
Heading north from Glasgow, it's only natural to take the A82, round Loch Lomond, across Rannoch Moor, through Glen Coe. This is wild Scotland at its most beautiful – right? Wrong. Wait until you get to Skye. It's magical. Of course, the A87 is fabulous, but taking the ferry is even better. It slows the journey, brings it home to you that this is real travel, almost an adventure. It helps that the A830 from Fort William to Mallaig, where you catch the Skye Ferry, is an amazing road as well…But real magic happens on Skye. There's an untamed quality to the towering Cullin Hills; a sense that you've stumbled into the land that time forgot. Pause beside a rocky inlet and it's easy to picture Viking raiders landing in a longboat, or mammoths stalking the high slopes of the hills. The roads on Skye are involving and a lap of the island can – just about – be done in a day from Fort William, though it's easier if the return leg is over the Skye Bridge to Lochalsh. But this is an island to savour, not to rush. Far better to find a bed in Uig or Dunvegan, explore Skye slowly, lose yourself in the landscape and fall under its spell.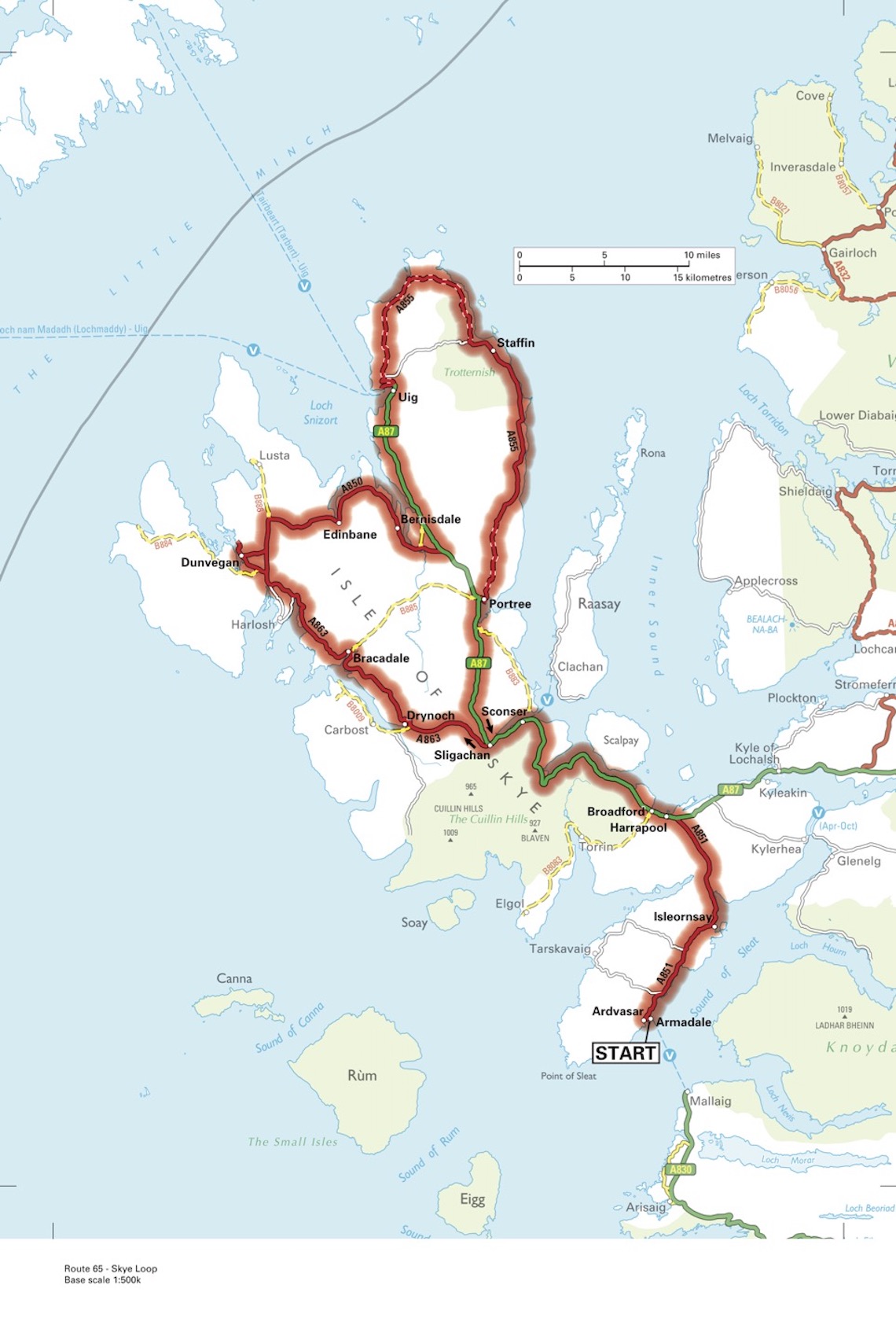 Route Description
From Armadale Ferry Terminal bear right, away from Ardvasar to follow A851 towards Broadford.
At the A87 Turn left towards Portree.
Ride through Broadford and along the coastal road to the junction at Sligachan.
Turn left onto the A863 and ride towards Dunvegan.
Continue at Dunvegan turn right to follow the A850 towards Portree.
At its end turn left towards Uig, rejoining A87.
Ride through Uig turn right at signs to join A855 to Staffin. The road soon becomes single-track, climbing to a hairpin bend before setting out across remote and rugged terrain.
The A855 continues from tiny Staffin to Portree.
At Portree follow the road through town and emerge at the A87 junction. ® Turn left onto the A87 ride towards Kyle of Lochalsh.
Continue past Sligachan either retrace your outward route to the ferry, or stay on the a87 to the skye bridge and kyle of lochalsh.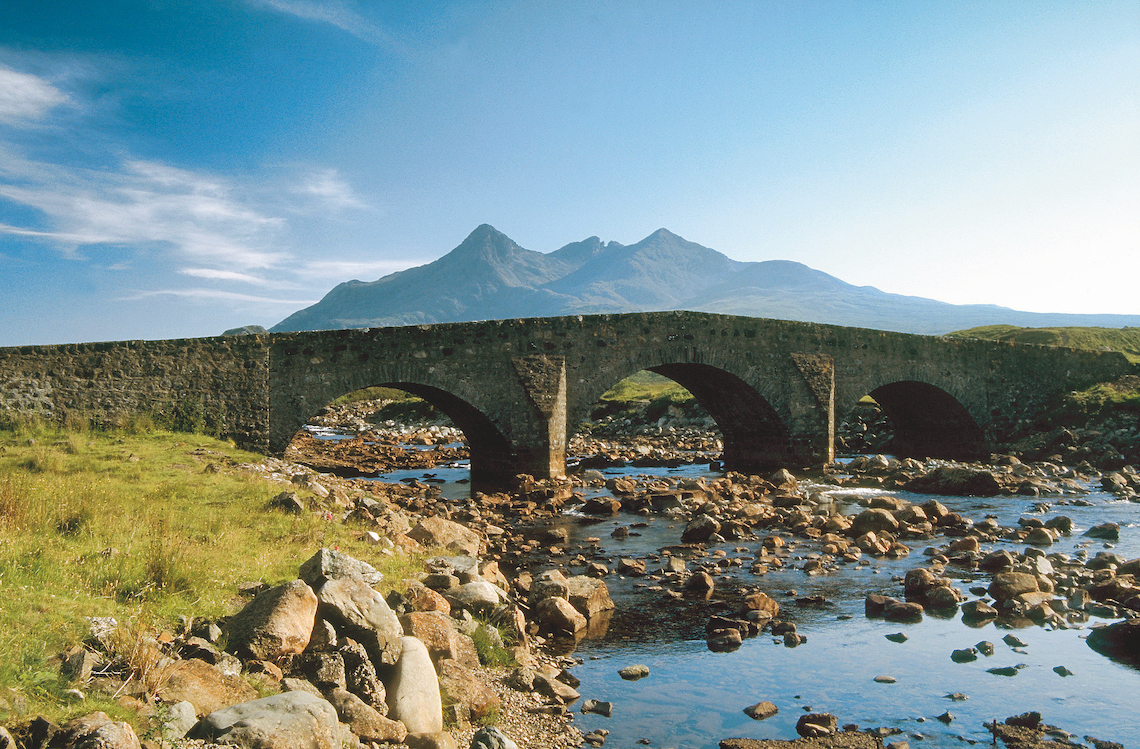 What to see and do
Uig Hotel Easy to find, with a good restaurant and a decent rear car park to keep the bike out of sight of the road. www.uighotel.com
Skye Ferry Book in advance. Groups should confirm the port the day before departure, to ensure space is kept on the ferry. www.calmac.co.uk
From Armadale, Skye
To Harrapool, Skye
Distance 160 miles
Allow 4 hours
Ride 4: Coast and Castles (A9)
If you jump on the A9 at Dunblane, spilling off the M9 motorway, you'll be fairly sick of it by the time you reach Inverness. Dual carriageway as far as Perth, reasonably busy – and saddled with a posted and fairly well policed speed limit – as it slips through the Cairngorms, it ranges from dull to disappointing. Hardly the 'classic' riding you'd come to Scotland to sample. But bear with it. Traffic melts away as you cross the Murray and Dornoch firths. Then from Golspie, the road is a delight. With the North Sea shimmering away to your right, the road gets better with every passing mile. By the time you reach the Alpine curves north of Helms- dale, any resentment at the lower-reaches of the A9 is forgotten: after all, you only get to ride this captivating stretch of road because the earlier sections got you here. Cutting inland at Latheron, the road rises and changes character slightly. It's a fast road, slicing across moors, past forest stands and windfarms. By the time you get to Thurso, you'll have a broad grin and a fondness for the A9. And the best bit? To get home, chances are you'll ride this road again – and you'll be looking forward to it.
Links well with A836 Thurso to Dur- ness, A99 Latheron to John o'Groats, A897 Helmsdale to Melvich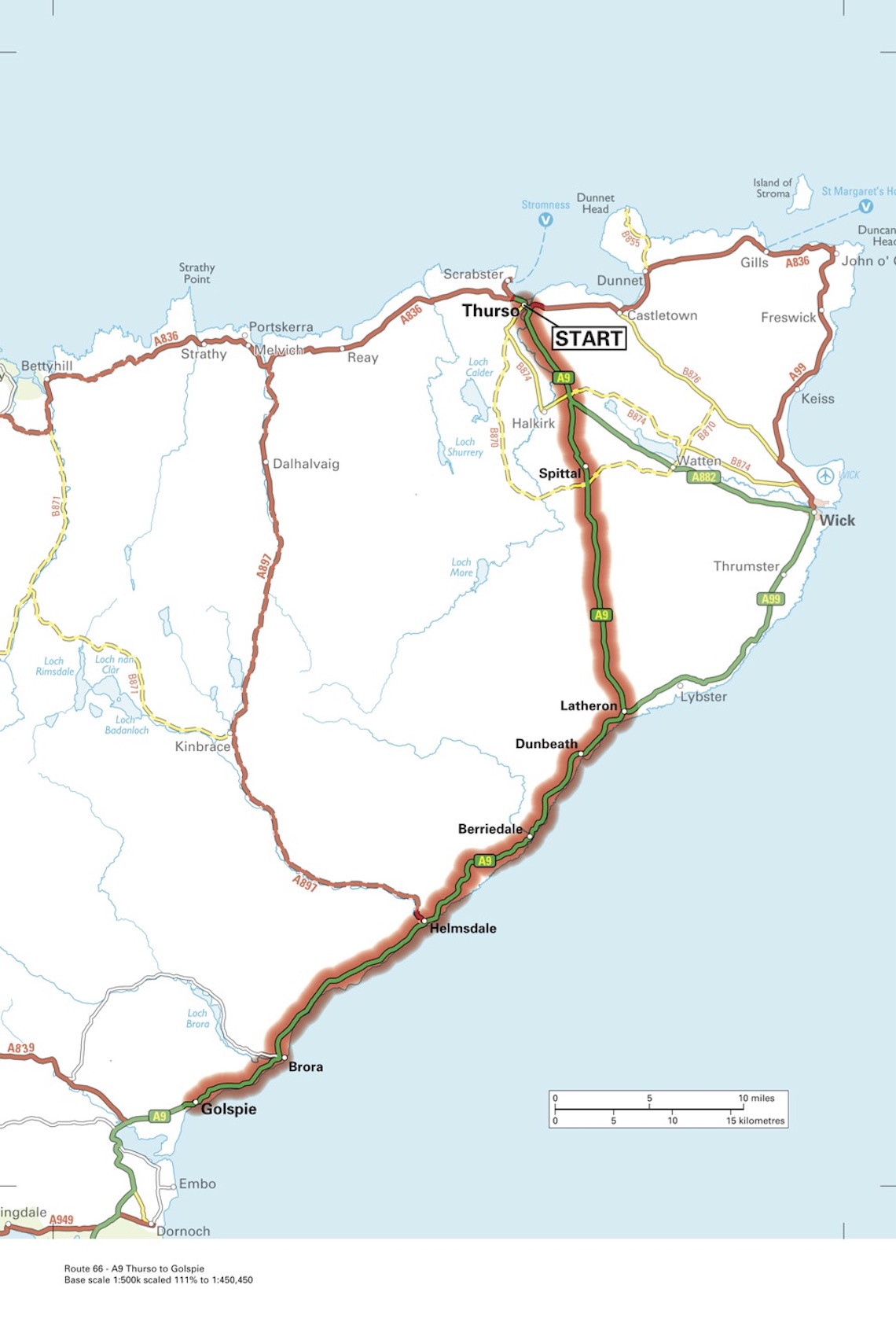 What to see and do
Dunrobin Castle, Golspie Ancient seat of the Earls and Dukes of Sutherland, rebuilt in the 19th century. Overlooks the sea, grand gardens, falconry displays. www.dunrobincastle.co.uk
Castle of Old Wick A ruined Norse castle dating from the 12th century. Set on a spine of rock projecting into the sea between two deep, narrow gullies. Not much left, but still amazing.
The Castle and Gardens of Mey, Thurso 16th-century castle bought by The Queen Mother in 1952. She restored the castle and created the beautiful gardens. www.castleofmey.org.uk
From Thurso, Highland
To Golspie, Highland
Distance 60 miles
Allow 75 minutes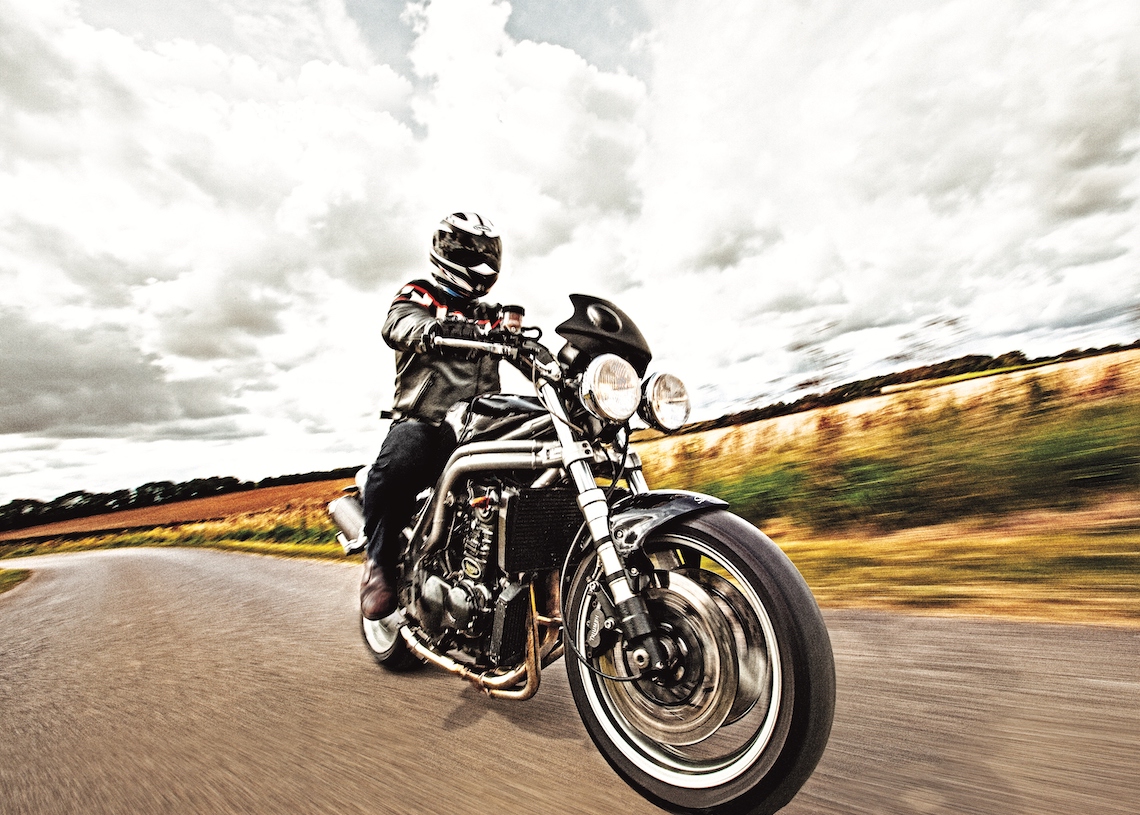 Ride 5: A Secret Ride (B6355)
Chased from the Highlands by black clouds and snow, I'm determined to cram in one last great ride before I leave Scotland. East then south from Glasgow, heading for Berwick-upon-Tweed, I know there's a fabulous and secret ride: the B6355 past Whiteadder Reservoir.
This is my kind of road: quiet, rural, decent surface, wide-open views, plenty of elevation changes and the kind of sneaky bends that demand respect and concentration. It's quite simply brilliant and, past the hamlet of Gifford, utterly deserted. I see one car though it is literally driven by a vicar, at the kind of pace you'd imagine – no matter, passing here is easy. There are sheep on the moor top, watching the gs with cud-chewing indifference, but I can pick the pace up past the waterworks and on towards cranshaws. The ride's so good I'm tempted to turn round and do it again…but the storm front is close behind me. I keep going – but I want to return. Soon.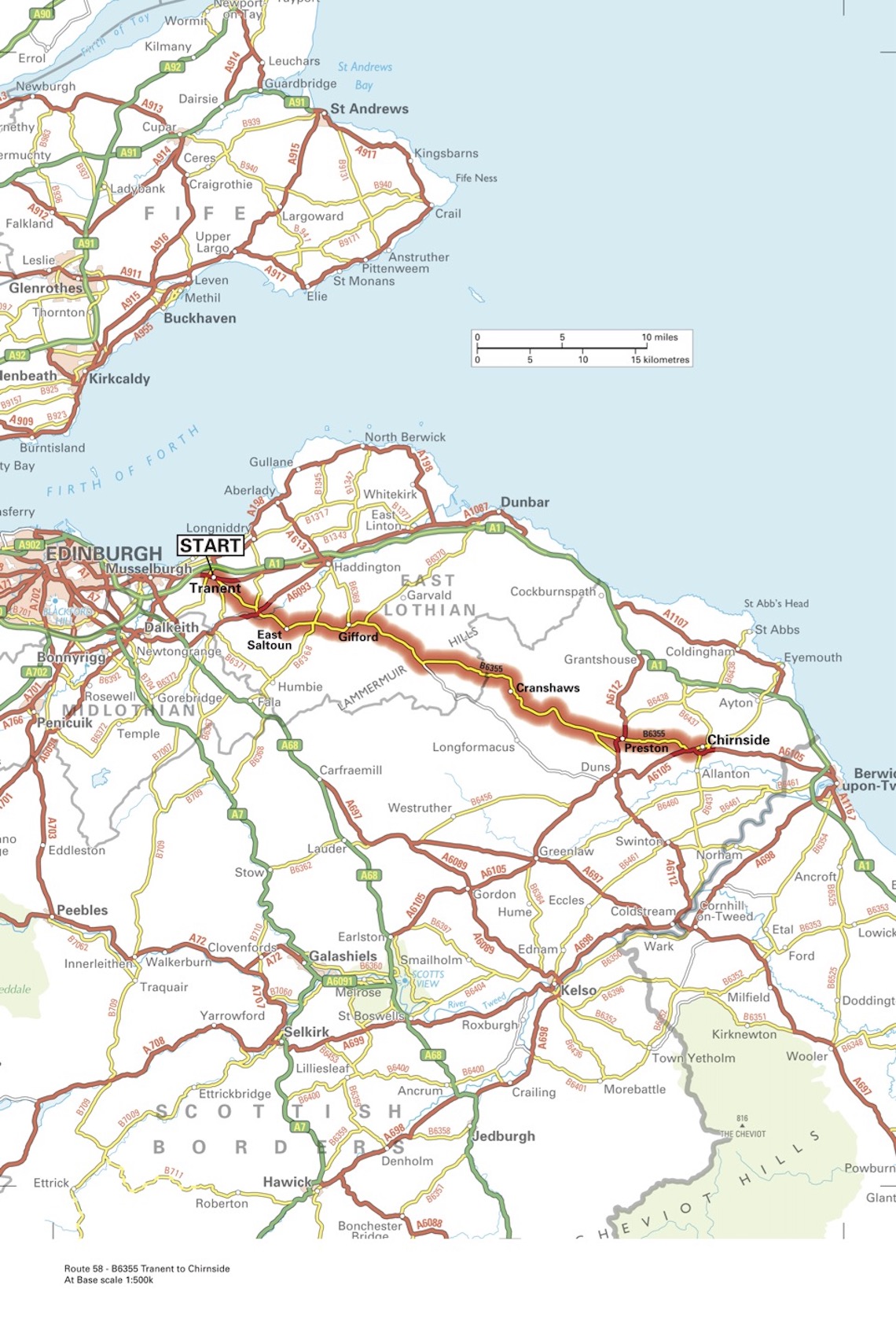 Links well with A6112 Coldstream to Grantshouse, A697 Lauder to Coldstream
What to see and do
National Museum of Scotland, Edinburgh Impressive modern building with an equally impressive collection of Scotland's historic artefacts and art. www.nms.ac.uk
Myreton Motor Museum, Aberlady Large collection of cars, bikes, motorbikes and commercial vehicles dating from after 1899. Also advertising posters and signs. www.myreton-motormuseum.co.uk
Prestongrange Museum, Prestonpans Oldest documented mining site in Scotland, with 800 years of history. Cornish Beam Engine, and 16th-century customs port. www.prestongrange.org