Name: Stijn De Groote | AGE: 33 | Occupation: Incident Manager at a company in traffic and parking management. Also a voluntary firefighter.
First bike?
Masai DB125H, a small 125cc street legal pit bike.
Current bike?
KTM 1290 Super Adventure T (2015) and a Honda CBR 1100 XX Super Blackbird (1999).
Dream bike?
It always depends on the time I buy a new bike. For now, it still is my KTM.
Most expensive motorcycle accessory you've ever bought?
My HeavyDuties panniers. They're a lot cheaper than other panniers but great value!
Mountain passes or desert pistes?
Mountain passes, on and off-road.
Tent or hotel?
Hotel, when travelling by bike.
Lifelong ambition?
To do whatever I think is OK. A bit like 'do first, think later…'.
Most dangerous motorcycling moment?
Descending the Stelvio Pass while I was in awful pain in my knee and back. It hurt that much that I thought about riding straight on instead of taking the hairpin.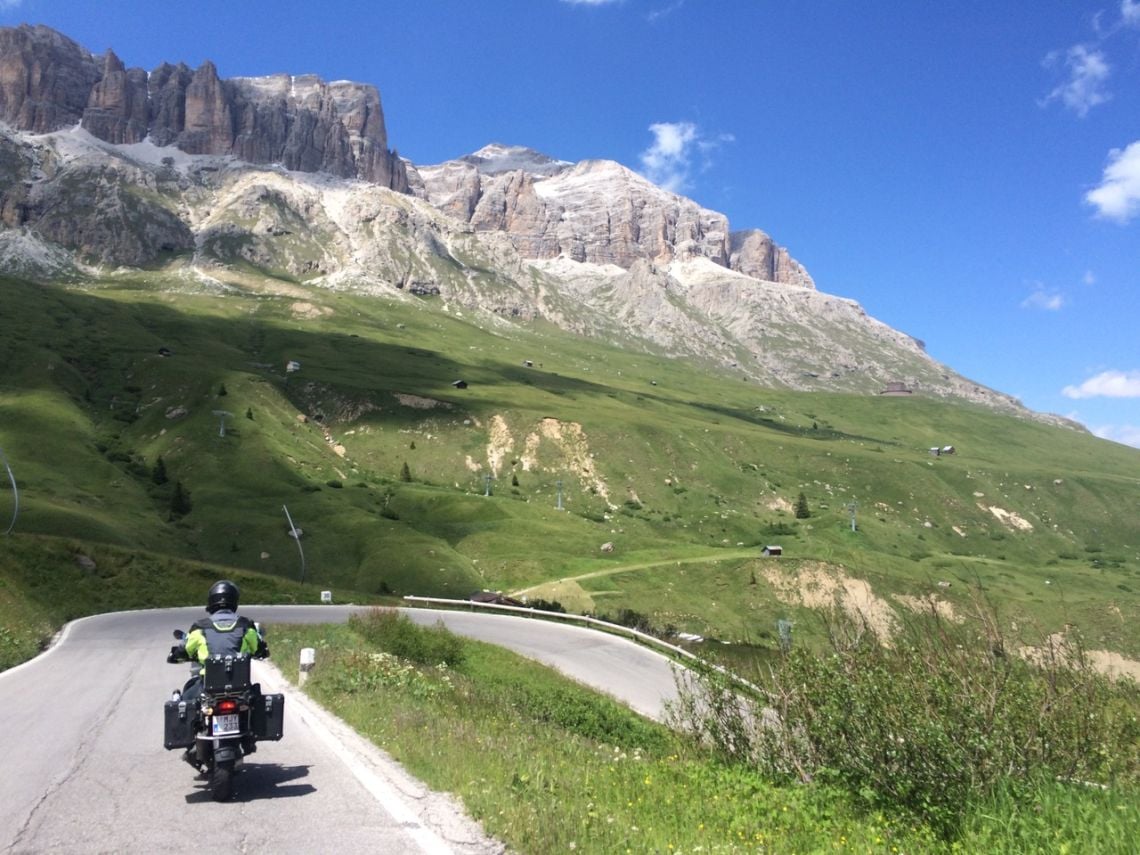 Most memorable motorcycling moment?
Just two weeks ago: I did the Coast to Coast trip in Wales, created by Adventure Bike Rider, linked to the Snowdonia Discovery Route, also by Adventure Bike Rider. Great routes, great off-road, great fun. The weather was bad, but it's Wales.
What do you miss most when travelling?
During my last trip to Wales, my two-and-a-half-month-old little boy, Tiemen (and my wife, of course).
If you could meet any person, dead or alive, and ask them one question, who would it be and why?
Good question, I have no idea at all here!
Favourite crap joke?
I don't know that many English jokes, but this is one I heard a couple of days ago: What did the sea say to the shore? Nothing, it just waved.
---
Want to be featured?
If you want to be a reader exposed in a future issue of Adventure Bike Rider, email: [email protected] and if we feature you you'll get a free year's subscription to the mag. You can't say fairer than that, eh?