This is your chance to get your mug in the mag; share your adventure stories and tell us all about your two-wheeled dream machine. If you want to be a reader exposed in a future issue of Adventure Bike Rider, email [email protected] and we'll give you a free one-year subscription. You can't say fairer than that, eh?
NAME: Dave Rhodes
AGE: 23
FIRST BIKE?
Suzuki Marauder 125
CURRENT BIKE?
BMW 650GS Twin
DREAM BIKE(S)?
1150GS, Sunbeam S7. Better build a bigger garage!
FERRY OR TUNNEL?
Tunnel, I like trains!
MOST EXPENSIVE MOTORCYCLE ACCESSORY BROUGHT?
That will be my Stalhkoffer panniers. Worth it though, bike looks awesome.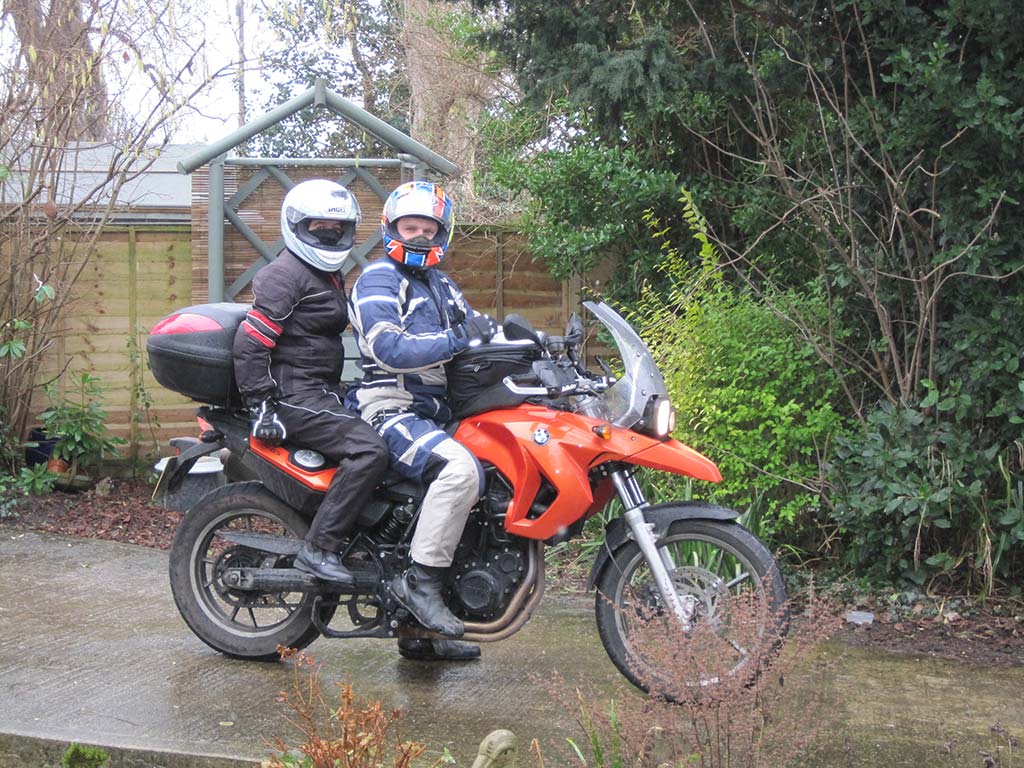 LIFELONG AMBITION?
To do a RTW trip, the one bike trip we all dream about.
IDEAL TRAVEL PARTNER?
My friend James, we ride well together.
MOST DANGEROUS MOMENT?
Riding over a 4,000m mountain pass in the dark during a thunderstorm in Peru on a DR650 with a candle for a headlight!
MOST MEMORABLE MOMENT?
Covering 1,050 miles in 21 hours on my Kawasaki ER6F. She was a good bike!
WHAT DO YOU MISS MOST WHEN TRAVELLING?
A decent cup of tea, I run on the stuff.
PERSON YOU'D MOST LIKE TO MEET AND THE QUESTION YOU WOULD ASK THEM?
Sam Manicom. I'd ask him, 'how hard was it to settle down after eight years on the road?'
FAVOURITE CRAP JOKE?
Not a joke but a funny phrase: Don't take life to seriously, nobody gets out alive!