This is your chance to get your mug in the mag; share your adventure stories and tell us all about your two-wheeled dream machine
Name: Neil Sinclair | Age: 55 | Occupation: Builder | From: Marseillan, France
FIRST BIKE: Honda XL 250, which I rode from the UK to Italy in 1980.
CURRENT BIKE: BMW R 1200 GS. I can only have one bike, so I chose this as a good all-rounder as the wife rides pillion!
DREAM BIKE: KTM 990 Adventure
FERRY OR TUNNEL? I never venture that far north! If pushed, though, I'd have to say ferry; I got stuck in the tunnel for half an hour once – it's not nice!
MOST EXPENSIVE MOTORCYCLE ACCESSORY EVER BOUGHT: An AirHawk, and it was worth every penny. I can ride forever and no numb bum.
LIFELONG AMBITION: To just keep travelling around.
IDEAL TRAVEL PARTNER: Does one exist?
MOST DANGEROUS MOMENT: It's a tough choice between a slow-speed crash up a mountain in Kyrgyzstan, which broke my leg, or four lanes of traffic on each side of the road in Cambodia with the wife on the back
MOST MEMORABLE MOMENT: Riding alone to the top of Mount Nemrut in Turkey to catch the sunrise
WHAT DO YOU MISS MOST WHEN TRAVELLING? The nagging
PERSON YOU WOULD MOST LIKE TO MEET AND THE QUESTION YOU WOULD MOST LIKE TO ASK THEM: Vladimir Putin. I'd ask him why his Police are so corrupt, because they make travelling in Russia less pleasant than it should be
FAVOURITE CRAP JOKE: Man goes into a cake shop and asks to buy a wasp. The girl behind the counter says, "We don't sell wasps, sir." The customer says, "Well why have you got two in the window then?"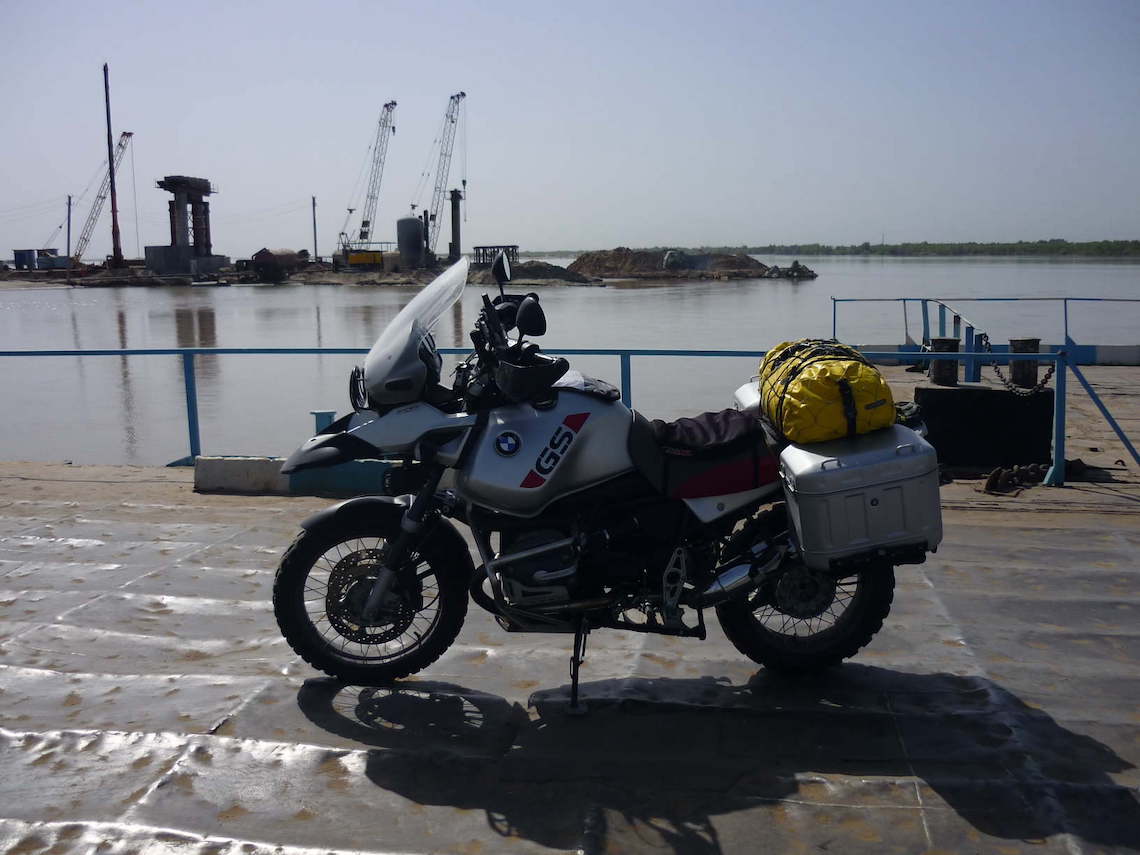 WRITE A 50-WORD PERSONAL AD FOR YOU AND YOUR BIKE AS IF YOU WERE BOTH GOING TO JOIN AN ADVENTURE BIKE RIDING DATING SITE: Bloke with BMW – reliable, lean machine, good condition, low mileage, tidy body-work, fit, fun-loving with a sense of adventure and GSOH seeks like-minded soul to share the freedom of the road, thrills and spills of seeing the world the best way possible – on two wheels. Let's ride!