This is your chance to get your mug in the mag; share your adventure stories and tell us all about your two-wheeled dream machine
Name: Laura Edwards | Age: 43 | Occupation: Part-time cleaner | From: Colchester, Essex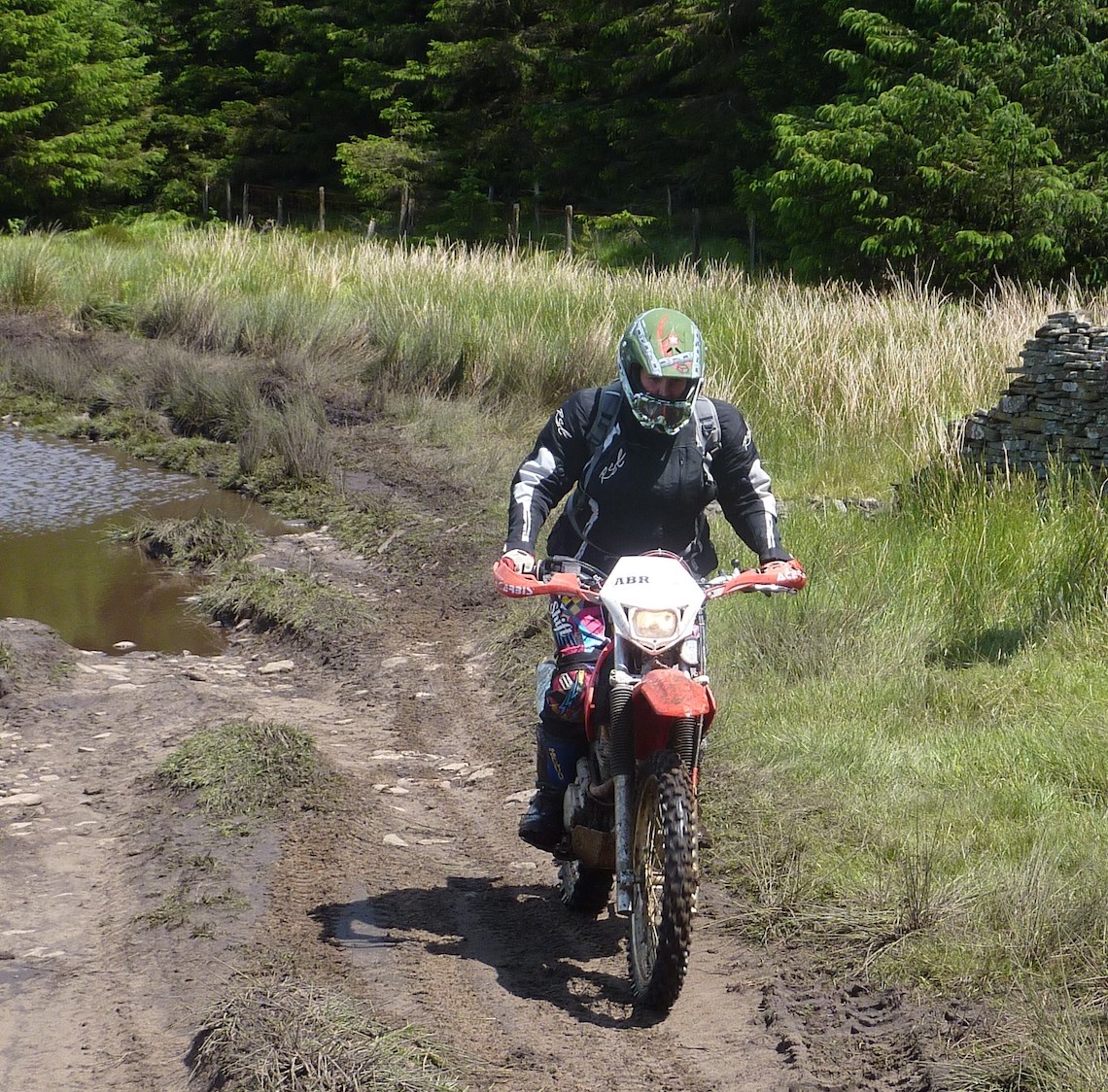 FIRST BIKE? Yamasaki YM125
CURRENT BIKE? BMW F 650 GS (Twin); BMW F 650 GS (single); Honda CRF 230; Sherco 125.
DREAM BIKE? I already have it; my F 650 GS single cylinder is the bike I plan to ride around the world on.
FERRY OR TUNNEL? Tunnel, it's so quick and easy.
MOST EXPENSIVE MOTORCYCLE ACCESSORY EVER BOUGHT? My Jesse panniers. Very expensive, but worth every penny.
LIFELONG AMBITION? To be the person picked by Bryan Adams at his concert to sing When You're Gone with him.
IDEAL TRAVEL PARTNER? My husband. He picks up my bike for me and does all the maintenance.
MOST DANGEROUS MOMENT? Riding the Tiz n Test pass in Morocco. I went round a blind hairpin bend to find a car coming towards me on my side of the road; all I could hear was the sound of its screeching tyres. Luckily I managed to flip the bike in between the car and the concrete crash barrier.
MOST MEMORABLE MOMENT? Riding across a rickety footbridge over the river Kwia in Thailand
WHAT DO YOU MISS MOST WHEN TRAVELLING? Holsten Pils.
PERSON YOU WOULD MOST LIKE TO MEET AND THE QUESTION YOU WOULD MOST LIKE TO ASK THEM? Alun Davies. I know it's your magazine, mate, but how many times do you want to be on the front cover!?
FAVORITE CRAP JOKE? Two cannibals eating a clown. One says to the other: "Does this taste funny to you?"
WRITE A 50-WORD PERSONAL AD FOR YOU AND YOUR BIKE AS IF YOU WERE BOTH GOING TO JOIN AN ADVENTURE BIKE RIDING DATING SITE Short, overweight, dark-haired female, high mileage but low maintenance comes with a collection of bikes, seeks a tattooed, balding pisshead with a hairy chest who will pick up my bikes when I drop them and mend them for me. Male applicants only, please!
If you want to be a reader exposed in a future issue of Adventure Bike Rider, email [email protected] and we'll give you a free one-year subscription. You can't say fairer than that, eh?