ABR readers get in touch to tell us all about their two-wheeled adventures…
Riding the Grossglockner
I've just been reading James' report 'An Austrian Adventure' (November/December issue) riding the KTM 790 Adventure. Concerning the €26.50 toll to ride the Grossglockner High Alpine Road, last year I toured the Alps and Dolomites including the Grossglockner, but when checking into my Gasthof-style hotel, the receptionist told me that if I was going to ride the Grossglockner the following day, to remind her when checking out about a free National Parks Pass as this would allow me to go through the toll station free of charge (the Grossglockner being within a National Park).
The following morning this pass had already been prepared with my name and that day's date printed on it ready for me to present at the toll booth, where they gave me a sticker for my bike and other brochures, all without any payment. So, if riders are staying overnight in the vicinity of the Grossglockner then it would be worth asking about this concession at the time of booking.
For me, as a lone traveller, the Taxenbacherhof Hotel situated in the village of Taxenbach, just south of Zell am See and about six miles from the Grossglockner was a first-class, family-run hotel. It had an excellent restaurant and rooms, all at a reasonable price, and with staff who spoke good English. It is somewhere that I am pleased to recommend and where I will return to should I be riding in this area during future tours.
Hope this is of help to other riders.
JOHN GRINHAM
Three Pubs Challenge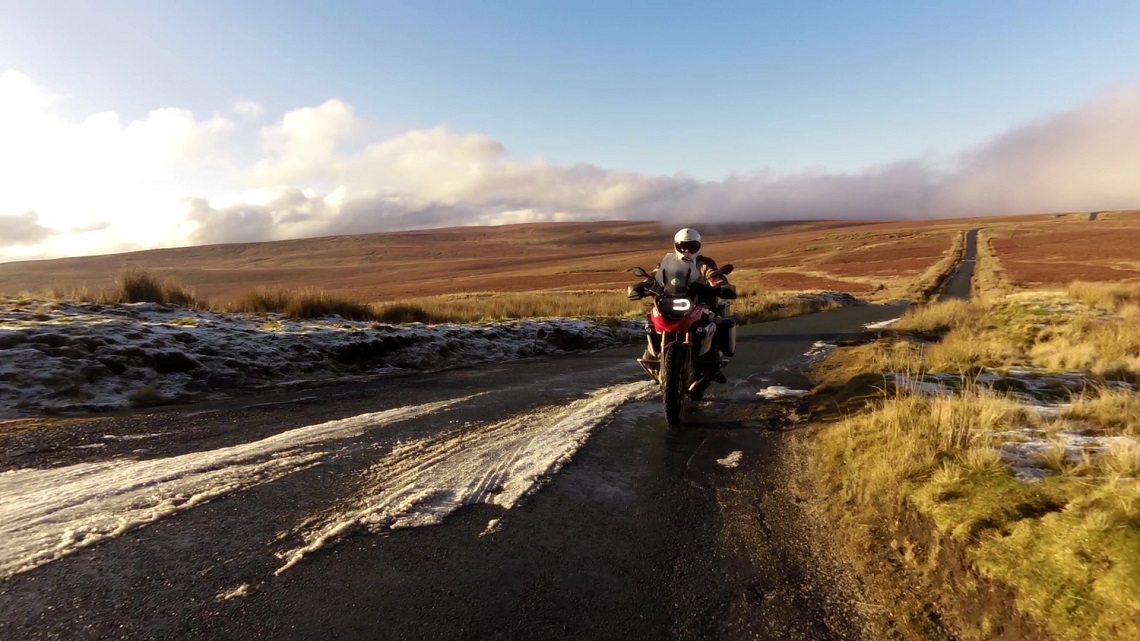 What an excellent idea the Three Pubs Challenge seemed. Just to add some spice, myself and two mates, both called Paul, decided to do it in the winter. We arrived in Scotland and stayed at the Abington services on 29 November, ready to start the next morning. What a start it was at -7C. There was ice on the way up to the Wanlockhead Inn (the highest pub in Scotland) and down to the A76. All three of us survived, just.
Due to the weather, we had to miss out some of the more bike-friendly routes but we didn't resort to the motorway. We headed up to Tan Hill, again on partially salted roads, with the added disadvantages of the sun in our faces and low freezing fog. Again, we got there safely. The Tan Hill Inn was not what I would describe as a friendly hostelry. Three sandwiches took 45 valuable minutes. We would suggest you eat somewhere else and just stop here for a photo opportunity.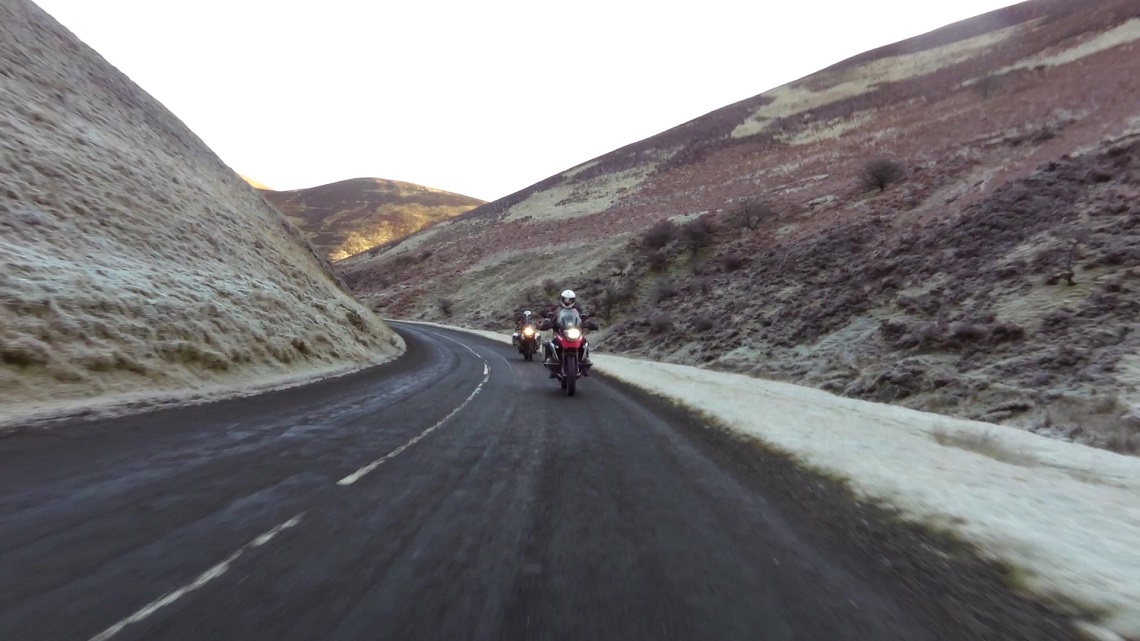 We had to miss out the Bowland Forest Area of Outstanding Natural Beauty because the weather was still freezing and the roads were likely untreated. We managed some twisty A roads on the south of the Yorkshire Dales National Park, but again getting too adventurous with the time and sub-freezing conditions wasn't really on the cards.
As darkness fell and about half the mileage still to do, we set the SatNavs for the motorway network and the M6 to get us to north Wales. At Nelson we entered the motorway and a couple of miles on I realised the two Pauls were no longer with me.
A phone call told me they were also on the motorway, just a different one!
New plan – meet at Lymm services.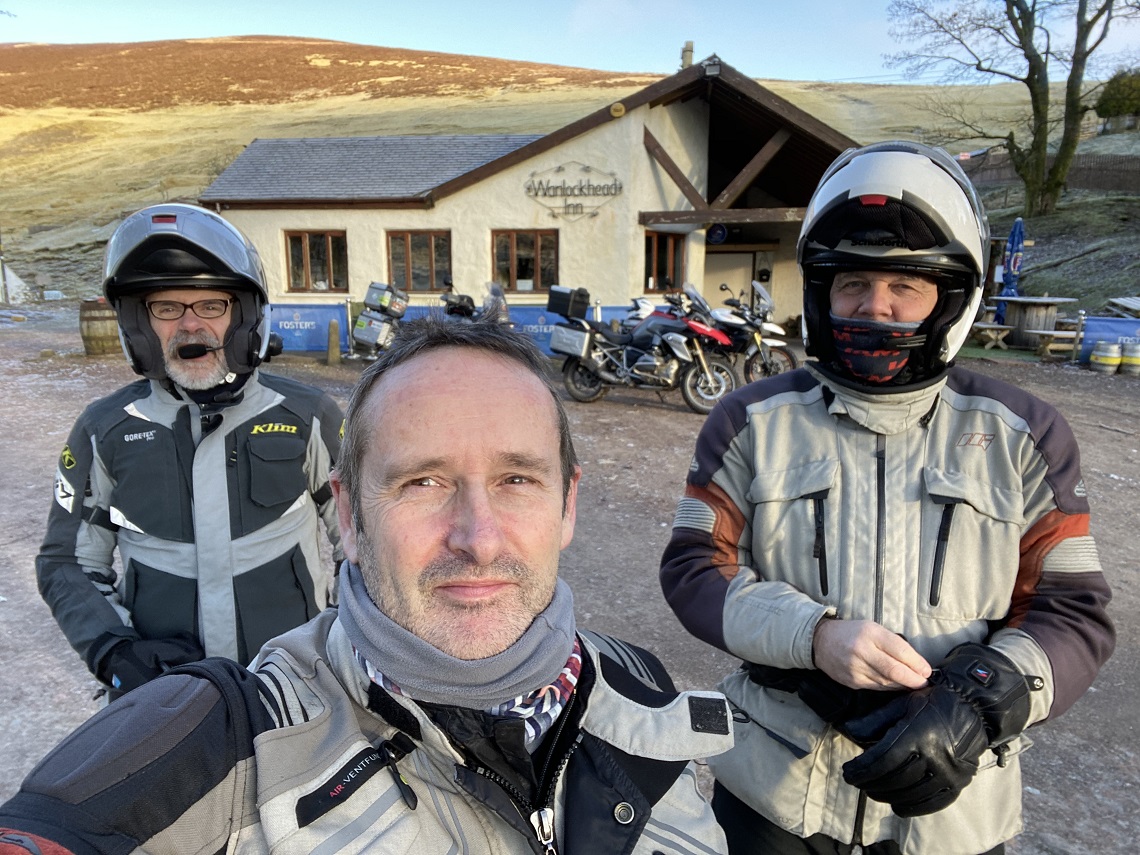 I arrived about 20 minutes ahead of them after they had been on a scenic adventure through Manchester. Refreshed thanks to a McDonald's, we hit the North Wales expressway to St Asaph, where we turned off to head south and up to The Sportsman's Arms. There was still ice on some of the bends and the temperature hadn't got above zero all day.
Our welcome at the Sportsman's Arms was the opposite of that at Tan Hill. Everybody was friendly and keen to hear what us three 'idiots' had just completed. Would I recommend the challenge? Absolutely. For real enjoyment rather than a challenge, choose warmer months. There are some great roads to be ridden. We rode them, we survived them, they deserve to be enjoyed in a way we couldn't.
That being said we thoroughly enjoyed completing the challenge in one day.
You can check out a video of our ride on my YouTube channel Gatsby Biker.
Andrew Harrison
Travel bag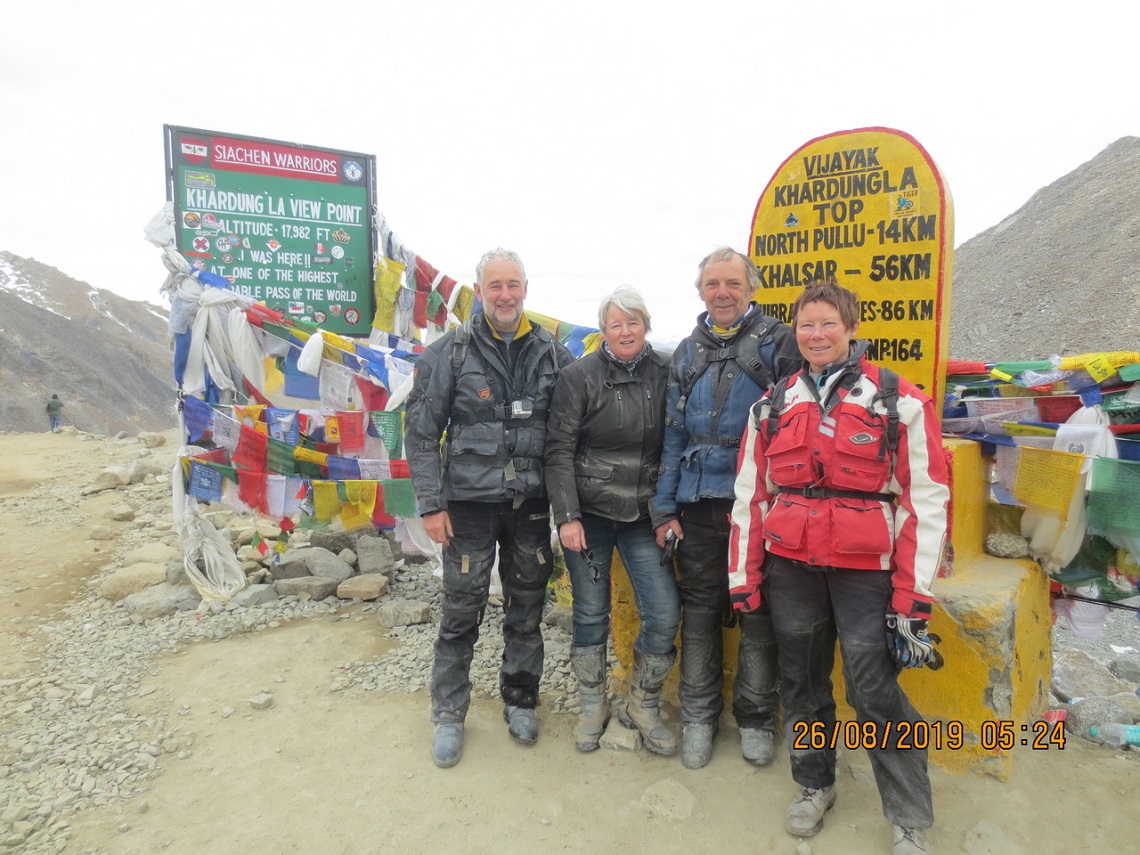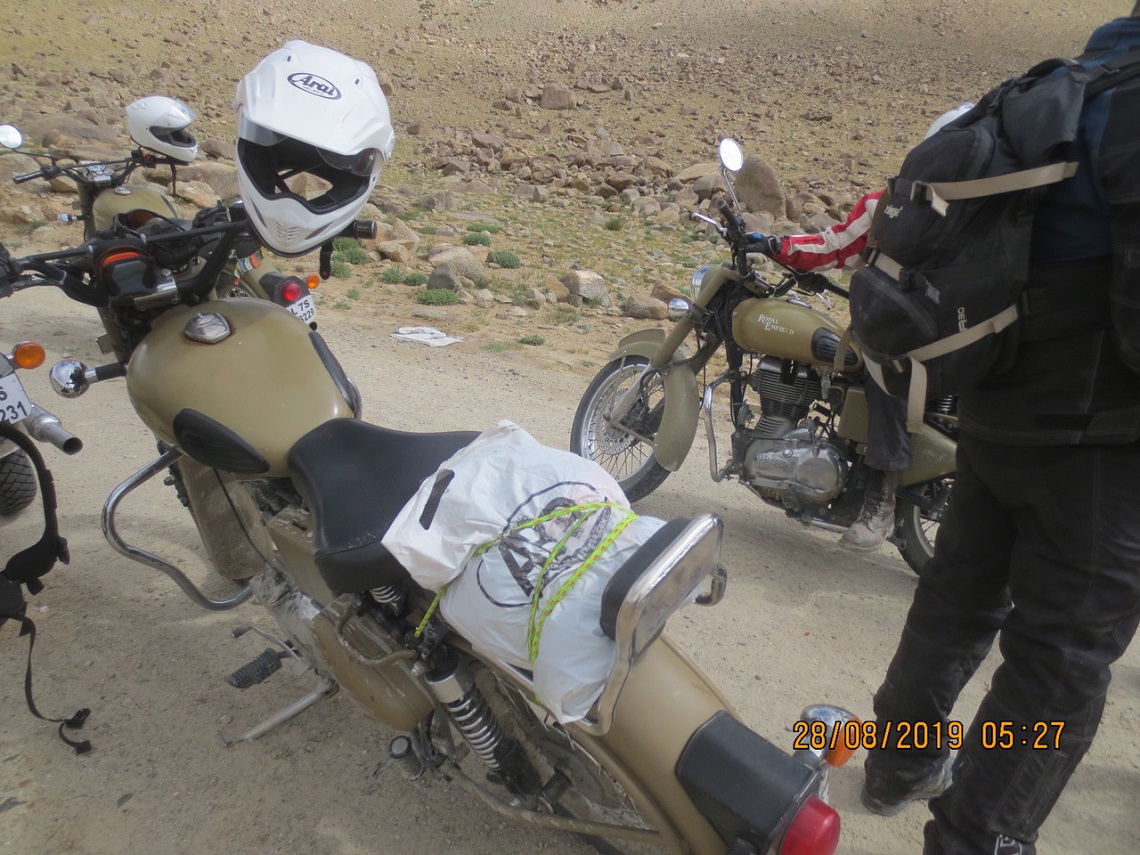 Just a quick note to say thank you for the ABR bag you gave away at the Adventure Bike Rider Festival this year. Your bag carried my waterproofs on the back of my Royal Enfield Bullet for 1,000 miles of pretty rough road and trail from Dharamshala to Manali in India, and then onto Leh, up to the highest motorable pass at Khardang La, and back to Manali. It was a bit battered by the end of this amazing trip but was with us the whole way.
Regards and see you at 2020 ABR festival.
JACKI COLE
Win a subscription to ABR
Want to see your name in the magazine and win a year's subscription? At Adventure Bike Rider we love to hear from our readers, so if you're planning an adventure, want to tell us about a previous one, or just want to share your thoughts on anything bike related, get in touch!
Send your letters to: [email protected] and if yours is chosen as 'star letter' you'll win a year's subscription to Adventure Bike Rider magazine.