ABR readers get in touch to tell us all about their latest adventures…
Scotland's Highest
I had a week booked off work, secured a pass from She Who Must Be Obeyed, yet still had no agenda or route secure in my mind. Inspiration came whilst leafing through a 2015 issue of ABR, how about a tour of Scotland incorporating the three highest passes in descending order on the same day. Perfect.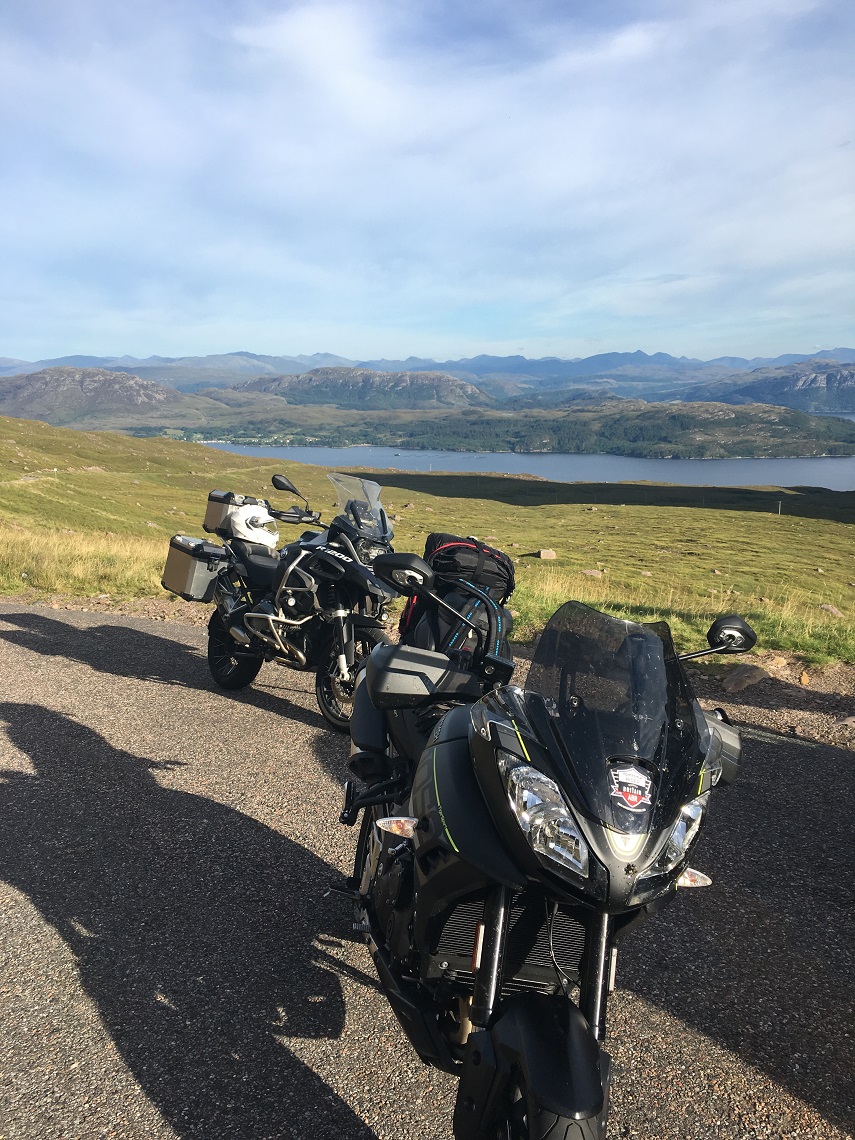 My travel companion and I had been keeping a close eye on the weather in the weeks leading up to our departure date of August 14, only five days prior to this the wind was so severe that the Bealach na Ba was closed, with 85 MPH gusts dismounting six bikers who chose to ignore the local police advice. It was not looking good. However, the Gods' smiled upon us and a five-day heatwave coincided with our trip.
Day one saw us departing from Preston, taking the M6 to Carlisle then a series of A roads through Galashiels, Edinburgh, Perth and eventually the Heathpark Lodge B&B in Blairgowrie, a recommended stopover where Ruth serves a lovely breakfast and makes sure your bike is parked securely in the garage overnight.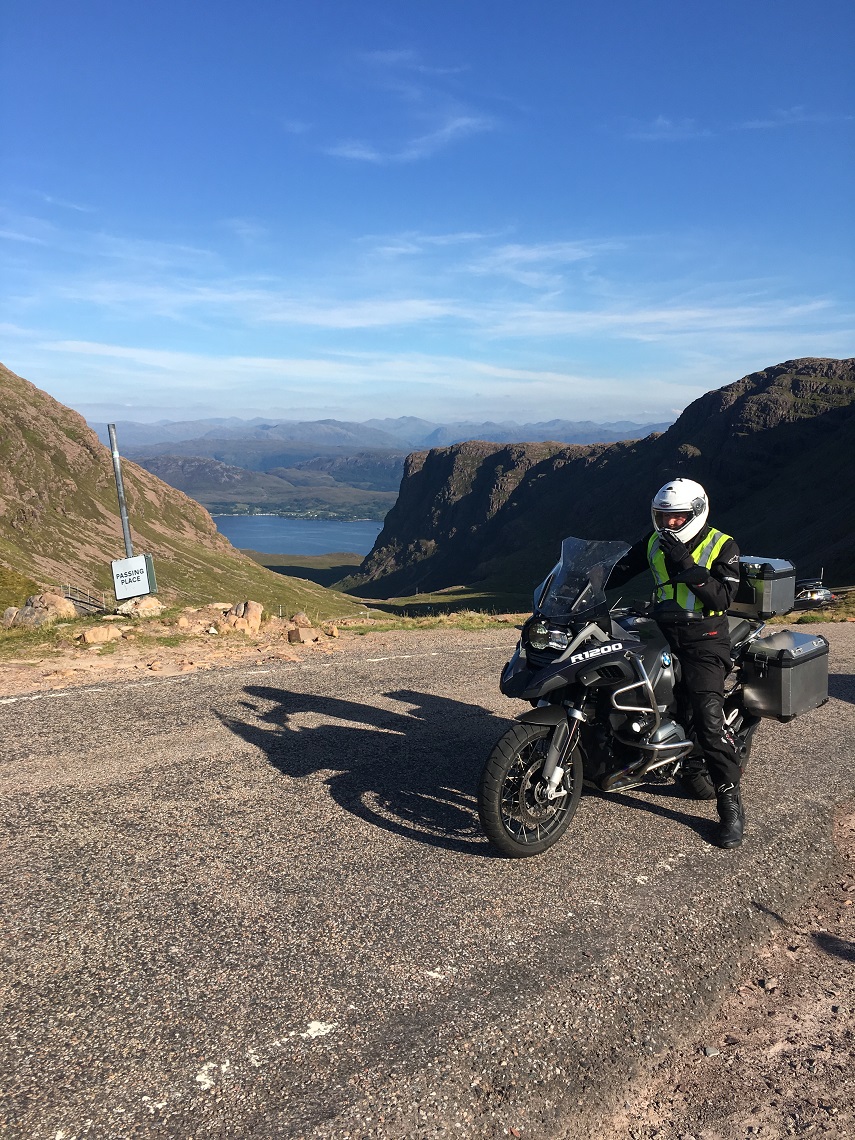 We had secured accommodation at Cairn Raineach in Camusteel near Applecross for the following two nights so the three peaks challenge was on the agenda for day two. First and the highest being the Cairnwell, followed by The Lecht, both locations are home to some of the finest views you will find anywhere in Europe, added to that the ride down the hill from the top of the Lecht is so good you will most likely turn around and do it again.
Following a ride down the side of Loch Ness and across from Fort Augustus, we headed over the Bealach Na Ba for a well-earned pint and seafood meal at the Applecross Inn, the three highest passes boxed off in one day.
Christopher Southcombe
---
Holiday blues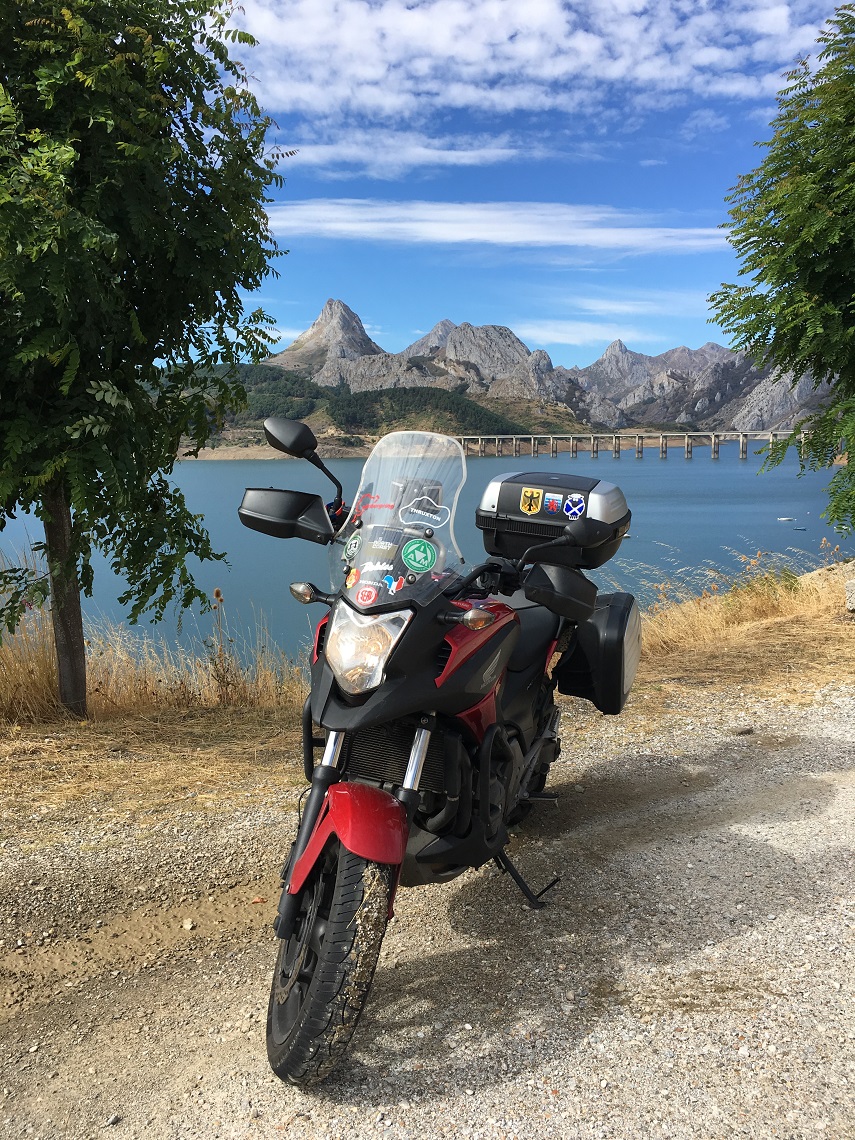 Here is my bike at Riaño Dam from my recent visit with Global Motorcycle Tours to the Pyrennees and Picos de Europa. I passed my bike test in February 2015 and have just had my 16,000-mile service on my NC750 that's been round the Wild Atlantic Way, NC500, Thruxton and the Nurburgring.
However, this has to be the best experience so far with some awesome roads and fab hotels along the way. Here's to many more – as to get over the holiday blues I have just upgraded to the Africa Twin!
Nicki Martindale
---
Winnie the . . .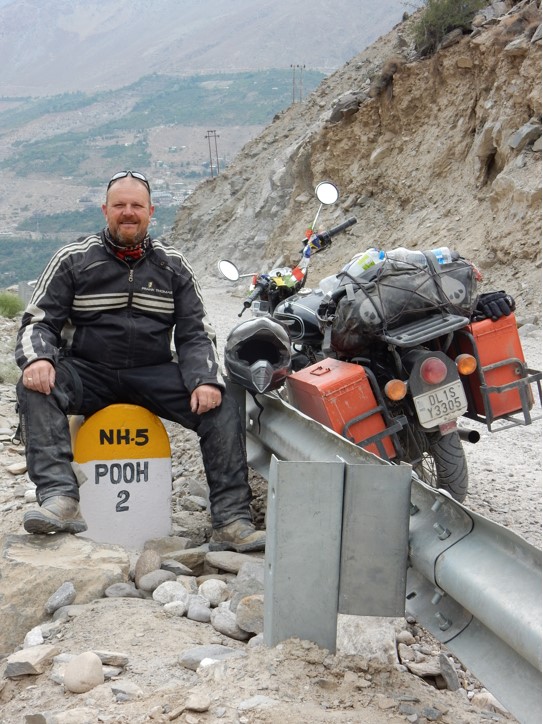 In previous editions of the magazine, you published photos with comical or rude place names. I thought you might be interested in this one from my recent trip in India. Pooh is a small town on the southern part of the Spiti Valley route in the Himalayas. We had a great ride and Spiti is a fantastic place. Rode it on a 500cc Enfield.
Geoff Grimmett
---
Win a subscription to ABR
Want to see your name in the magazine and win a year's subscription?
At Adventure Bike Rider we love to hear from our readers, so if you're planning an adventure, want to tell us about a previous one, or just want to share your thoughts on anything bike related get in touch!
Send your letters to: [email protected] and if yours is chosen as 'star letter' you'll win a year's subscription to Adventure Bike Rider magazine.