In the town of Redditch, Dave Julier runs one of the UK's most successful motorcycle comms businesses, Bryn Davies takes a trip to Intaride's HQ to find out more.
Just to the south of Birmingham lies the town of Redditch, the old home of Royal Enfield motorcycles and the once international centre for the needle and fishing tackle industry. At one point 90% of the world's needles were manufactured in Redditch, but now the town is home to many smaller, diverse businesses and companies.
Nestled away in one of its many industrial estates is the HQ of IntaRide, a UK based company that specializes in motorcycle communications. The mastermind behind the business, Dave Julier, has been in the game for 20 years, though he made his way into the industry by accident.
'The company was first formed in 1995, so it's our 20th year now,' he tells me as I sit opposite him and his colleague Rich in their small office, music is playing in the background and there's a chilled out, friendly vibe in the room. 'When I first started it wasn't actually anything to do with motorbikes, it was in security, CCTV and access control. Me and some friends had decided to take our bike test and the radios didn't work at the bike school, they had a big box of wires and bits of shit basically, and none of it worked.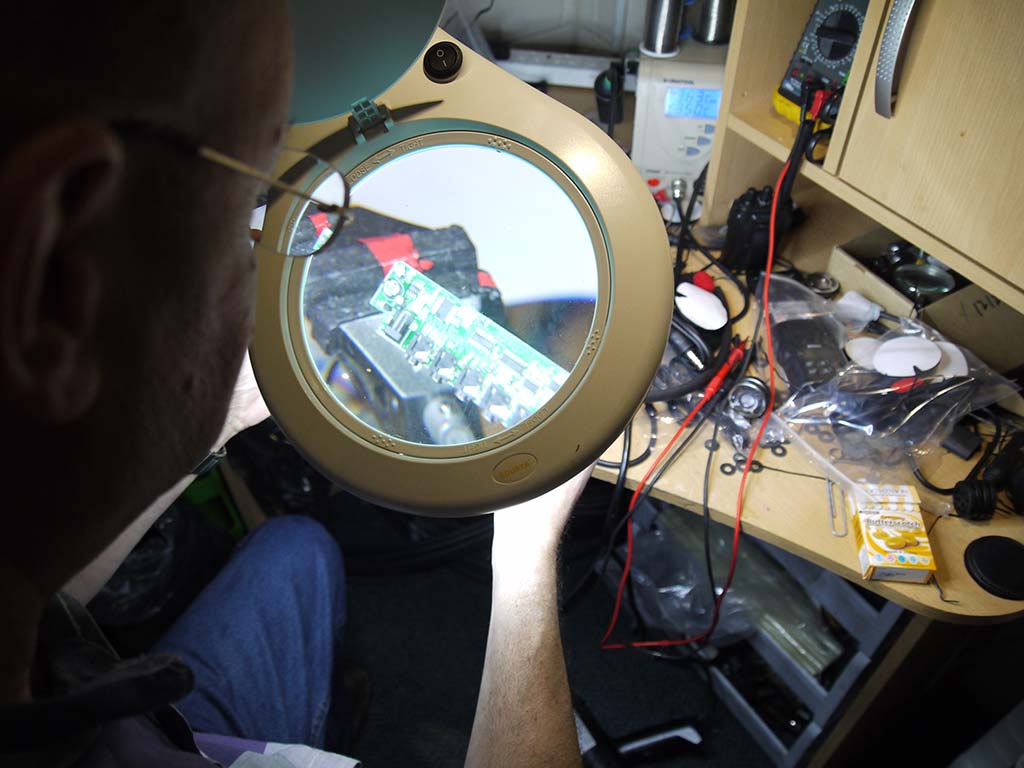 At the time I was into electronics so I said to them 'look, would you like me to have a look at some of these for you?' and they said 'would you?!' so I took a load of stuff home that night, took them apart, found the problems and brought them back the next day. When they saw what I did they asked if I could do the rest of the radios and I though 'yeah, of course I can!'
'So I took my test, passed it, happy days. A couple of weeks later another training school phoned me and said 'I hope you don't mind us calling, would you have a look at some of our radios for us?' So I said 'yeah, alright, but I'll have to charge you for my time'. So I did that, and then a third school and then I had a funny phone call and it was all very mysterious! Some bloke, I never wrote down his name, said 'you've done some work for some of our schools, could you design a headset radio kit that's a bit more robust than what we're using?'
So I gave it a go, took some chances and put the kit together, it took about four to five months to make one that I was happy with. I sent it up and about three weeks later, out of the blue, this fella phones up and says 'we really like what you've done, we'd like to place an order.' So, I'm like 'yeah, OK…how many?' '400'. So that was it, I had to get things going very quickly.'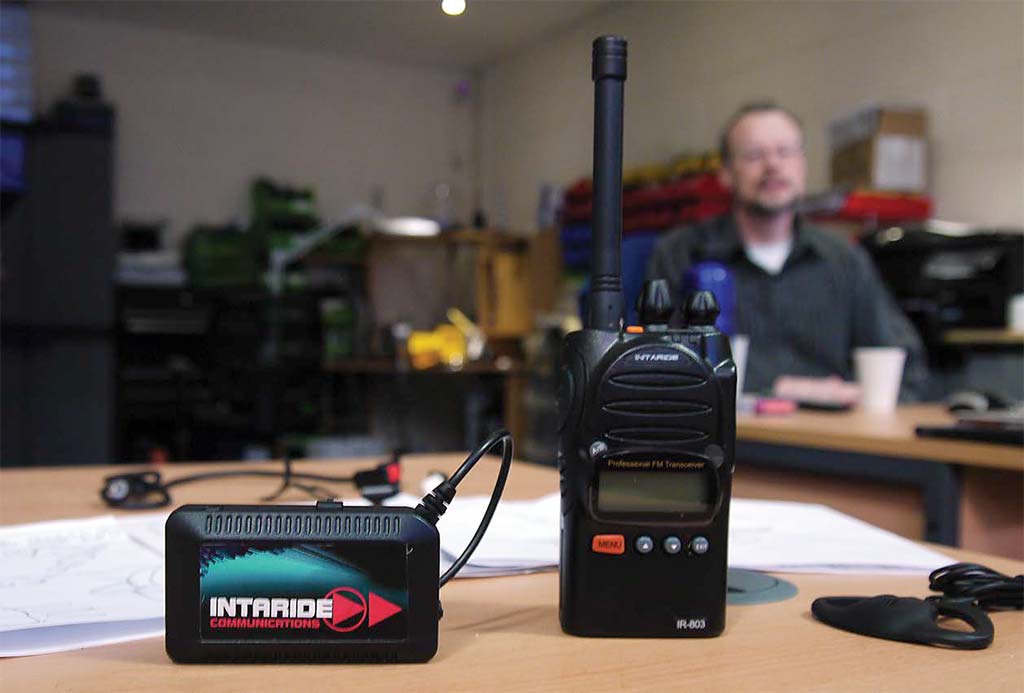 With the sudden order of 400 kits, Dave's focus moved away from the security market and all efforts were on the communications Dave at work ide of the business, and since the switch he's barely looked back. 'We're now the oldest trading business in the market, although Autocom started earlier than us, they went bust a few times. As a company we're pushing on, we've been around a long time, we've had rough times. I'll be honest, I went a few months where I didn't take wages so that I could pay everyone else's. It happens and when you're the boss you've got to make sure everyone else gets paid before you do!'
'I don't know if it's the best it's ever been right now, but the way the company is run now, it's nothing like it was. When we first set up, we were selling the most, training schools were desperate then and they'd just be buying and buying and buying. But now things are very steady, we're comfortable, and we've got nicer boxes!'
Sitting in the warehouse with Dave and Rich it's easy to see that customer service is everything to them, there's a genuine likeability about the pair and you can see that they really care about what they're doing. 'Most of our customers are repeat customers,' Dave tells me with a smile on his face. 'We don't actually sell that much to the public. Percentage wise it's only about 20-30%, the rest of it is to professionals.'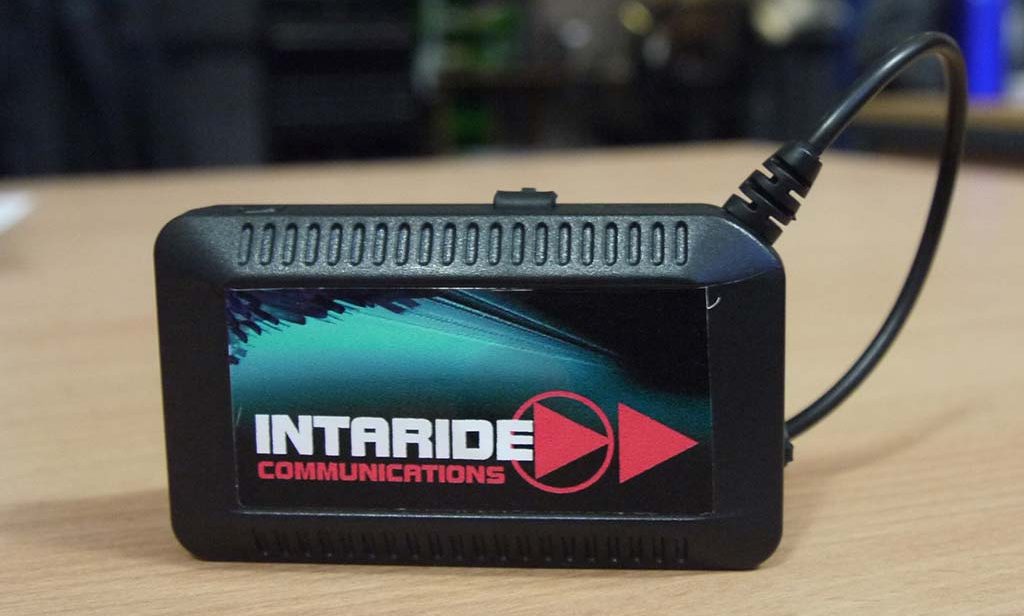 'We do get groups who are going off round the world and they're buying this kit because it's so robust, there's no element of charging the bugger up, our jacks are military standard and if you're going round the world you want something that's not going to break and is rock solid.'
'As a company we try not to sell anything that's available anywhere else. You might be able to get the same radio off the internet, but it won't have the same program inside. We pay extra to have our own program in there to make it easier for our customers, you get the menus and the bits and pieces that work well for you, if you buy it from someone else then you'll get a 57 variety menu and unless you're a radio HAM it'll be a nightmare, we like to make it easy for people!'
'Uniquely to us, we still do custom work. So, if someone comes to us and says that they've got this old headset that they love to bits, our unique selling point is flexibility. Where most manufacturers will moan and groan about it, we'll happily make the kit to fit your existing gear. Th is one time a copper came in and he had three systems in his helmet, and it was really hurting his ears, he sat there for about four hours while we refitted his whole helmet and made it work.'
Moving On
'Where are we going?' says Dave when I ask about the company's ambitions. 'The future for us, we would like to move more into Europe, they've never liked us. Though we've never really tried. It's like anything, you can have the best product in the world, but if no one knows about it they're not going to buy it!' Rich adds, 'we'd like an office in America so I can go over there for meetings, you know, ride Route 66 on the way!'
'We've seen the industry change a lot. We're seeing less and less interest in rider to pillion comms, but we're getting more enquiries for the Bluetooth stuff which, in our opinion, has been mis-sold. When you look at a Bluetooth headset in a box it always says that it'll do rider to pillion, rider to bike, SatNav, phone, wipe your arse, makes great toast. Brilliant! It's the perfect solution! It'll do rider to pillion, and it will do bike to bike, but it won't do rider to pillion and bike to bike at the same time. So, we're working on solutions that will take people's standard headsets and then make the rest of it work.
'We've got this little baby that's just about to be launched. This little thing is a Bluetooth dongle, a really well built Bluetooth dongle. It's got its own battery but you can run it from the bike. It sits there with your radio under your seat and you pair to it. Now you can have Bluetooth PTT button, you can VOX transmit on it, or you can use a standard PTT, it's down the line of solutions that people are looking for. We haven't decided the retail price but we're thinking about £70.'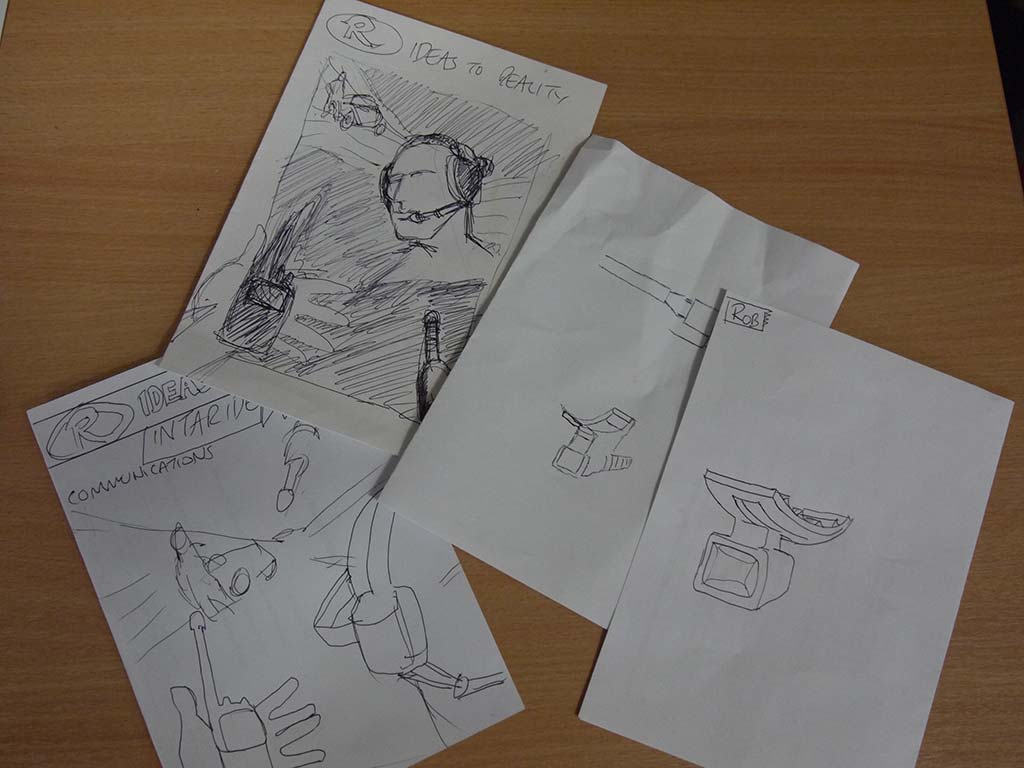 It's All Good Fun
'The thing that Dave has created here is an environment where you can be yourself,' Rich tells me as he motions towards the large flatscreen TV hanging on the wall behind me. 'You have a laugh and we pass that on to our customers. We were sat here the other day watching some 'epic fails' on the TV through YouTube with three customers and we were all pissing ourselves laughing.'
My visit to IntaRide is concluded as Dave shows me a YouTube video from New Zealand about Deck Sealant try saying that in a Kiwi accent! The fun we had just goes to show how much of an emphasis Dave and Rich put on making their guests, and their customers, feel comfortable and happy. If you've got a problem with your kit, you can call the office and speak to them directly, they'll be happy to help, better yet, pop over to their place and watch some YouTube videos. It's nice to see a company that's doing so well not take things so seriously, they've got the running of the business down to an art, and it works, as does their kit. For more information on IntaRide visit: www.intaride.com