We sat down with Ulrich Ast, Product Manager of Boxer Models at BMW, to ask him your questions about the new BMW R 1250 GS Adventure
In November, just a few weeks after BMW announced that it would be releasing the 'Adventure' variant of the R 1250 GS, we were lucky enough to get the chance to sit down to Ulrich Ast, the Product Manager of Boxer Models at BMW.
With there being so much interest in the company's updated adventure machines, we asked our Facebook followers if they had any questions that they'd like to put forward to him.
The response was incredible, and while we didn't have time to ask him everything (such as 'would you rather fight one horse-sized duck or 10 duck-sized horses'), we picked out the best of the lot (but if you're wondering, he chose duck-sized horses).
ABR: What is the reason for going from 1200 to 1250 on the GS?
The output figure itself was never the most important consideration. Throughout development, we kept true to our philosophy that the goal is the rideability of the bike.
Where others seem to involve themselves in chasing numbers, by just increasing engine size, the end result is often that rideability in the lower rev range is not good.
With ShiftCam, we have been able to increase output and meet current and future emissions standards, at the same time as reducing fuel consumption and, crucially, delivering smoother running, throughout the rev range.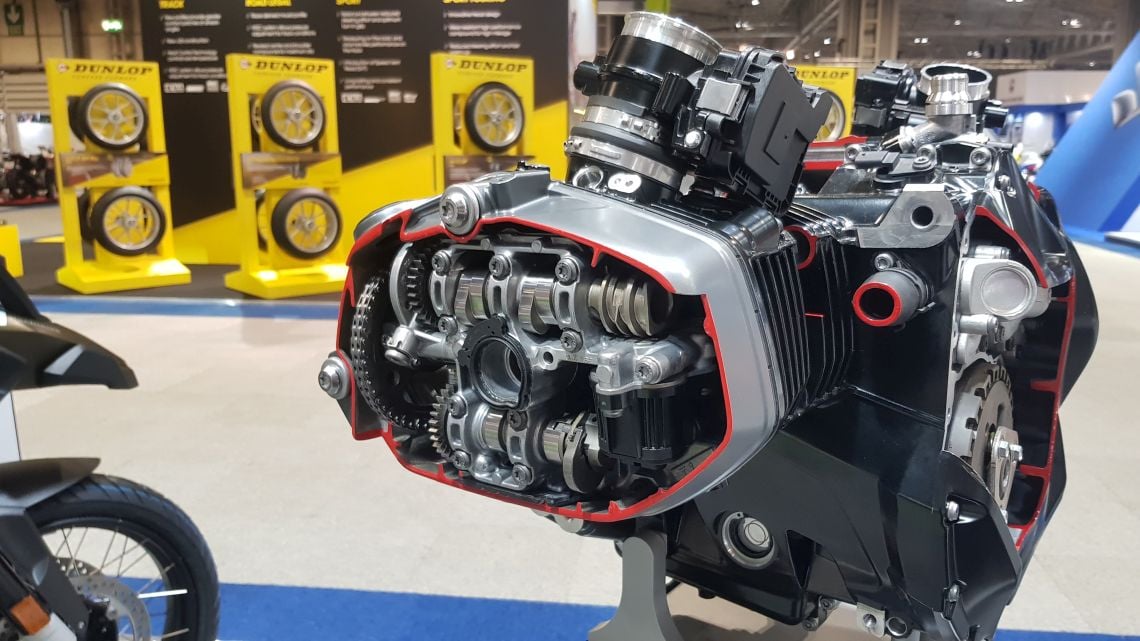 ABR: What came first, the decision to increase the capacity to 1250, or the development of ShiftCam?
Pretty much, it went hand in hand. In a way, you can't just introduce a system like ShiftCam and increase output power, that went hand in hand and we thought we need to up the capacity to keep going. Would you want to buy a new bike with the same output figures of the past?
Whether you use it or not, from a psychological point of view, people want newer, better stuff – and quite a few people define better by more power. At the same time, keeping it rideable was most important.
ABR: How long was ShiftCam in development for?
Usually, from first ideas to market would be three-four years for it to be put through all the development paces, to go through long term testing, to make sure all the systems work as expected.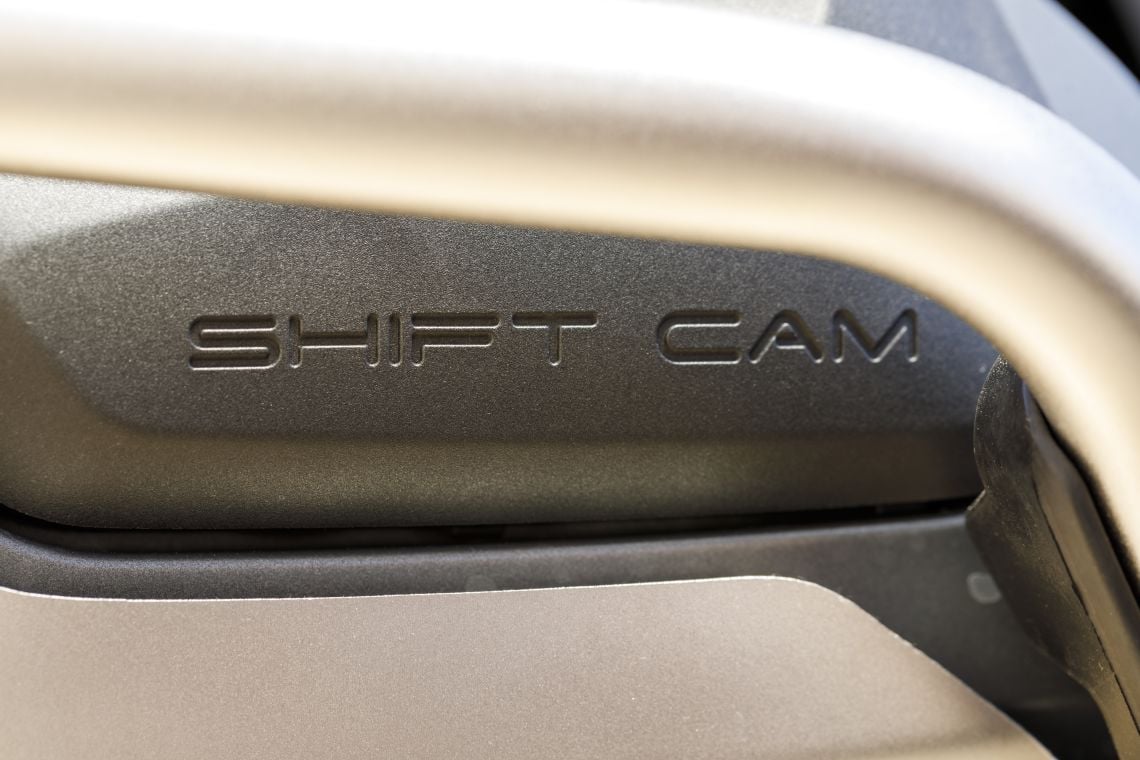 Juan Sebastian Zamora asks: How does the ShiftCam system help in the fuel consumption department?
From the figures I know, we quoted a 4% increase in efficiency. That always relies on the riding style you have. If you're giving it the beans all the time you wouldn't notice the difference, but if you're not over-aggressive during everyday riding, there's a decrease in consumption.
If you look at it with the two cam profile, the pull out cam from valve lift is a tiny bit bigger than what the valve lift would be on the one cam 1200, while with the partial out cam, the valve lift is much smaller so you take away power because you don't need it at that point, but it also means that the whole combustion process is a lot more efficient and you only take in as much fuel as needed to produce the power.
You don't open it up and burn away more than you need so it increases the efficiency of the combustion process with the partial out cam profile.
Frank Voellm asks: Usually BMW takes a year after the release of the 1200 GS before the GSA makes an appearance, why now at the same time?
With an increase in complexity in the lineup and then facilities in Berlin having to produce two separate engines parallel, it was our decision to do it in one shift and do it all at once.
It was a tough call to make, having five bikes to change within one year, it's definitely kept everyone busy and challenged, but at the end of the day the advantage of it is that we don't have to produce the 1200 and 1250 engine parallel from Berlin. It just reduces complexity in production.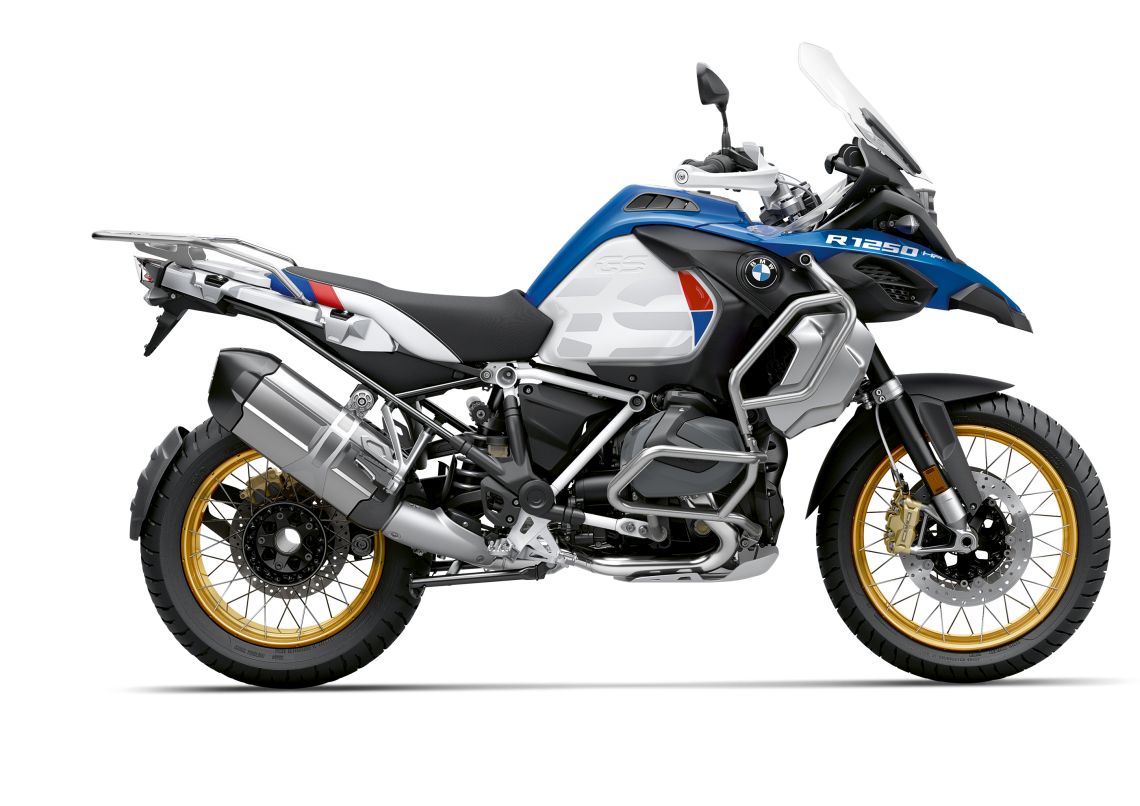 Aigars Bertulis requests: Please make one without the wide boxer engine.
Obviously, the boxer engine is our heritage. If you don't like the boxer engine, there is an 850 or 850 Adventure to go for, so there is one without a wide boxer engine, but not in the same output power league as the boxer.
We're in the super lucky position where we have an XR so that we can keep the GS a true GS in terms of the off-road capabilities and everything. So, we're looking to include the XR to keep people who really want the output power on-road performance on the side, even though 136hp is not really an underpowered bike, the boxer is the heart and soul of it, so no we can't [make one without a boxer engine].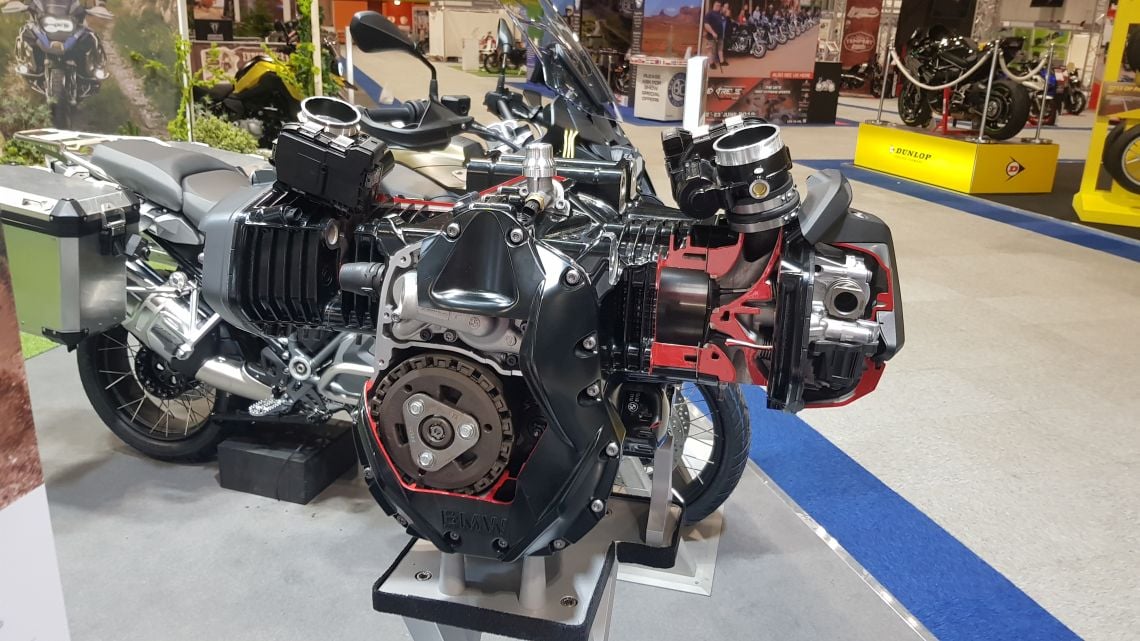 James Slade asks: With BMW's newest bikes, the GS has gone up in weight and then the RR has gone down in weight, why?
The RR has gone down in weight, but then you have to keep in mind that, within the life cycle, the RR was really due a complete makeover [for 2019]. There was no stone left unturned, it was starting from scratch to use the experience and expertise that we had on the previous RR.
We wanted to once again set the benchmark in that sector. The original RR was launched in 2009, so it's been on the market substantially longer than the liquid-cooled GS, which was launched in 2013.
The R 1250 GS is more like a step in between than a complete makeover of bikes. It's always trickier to really start hunting for weight if you can't tackle a frame concept, and you can't do this can't do that.
ABR: On that basis, is the weight of the GS something that's at the front of BMW's mind?
It's obviously always an important issue. Overall, weight influences and has an impact on customers and how they can manoeuvre the bike. All the challenges for fuel consumption, emissions, everything, it's not like we deliberately tried to make things heavier than they have to be.
At the same time, we're legislation bound to bring in rider assistances, when ABS became mandatory, every bike became heavier because we had to have ABS. There's always a trade-off and weight is on our wishlist to have as low as possible.
Simon Abley asks: How has BMW dealt with failures with the previous model like the forks and a general feeling that the quality of materials have gotten worse?
We had the issues with the forks, no doubt about it. No need to hide behind that one. It definitely happened at a time when quite a few people weren't too impressed – the start of the season and they had to wait for a bit to ride.
Also, I'm very positive that we did a good job of taking care of the issues to get the bikes fixed for the customers as fast as possible. [In regard to a feeling of lower quality materials] I can't see that. On quite a few bikes we've really opted to add higher quality.
On the new GS, parts that now use stainless steel used to use galvanised plastic, so we're really trying to, from experience, improve wherever we can.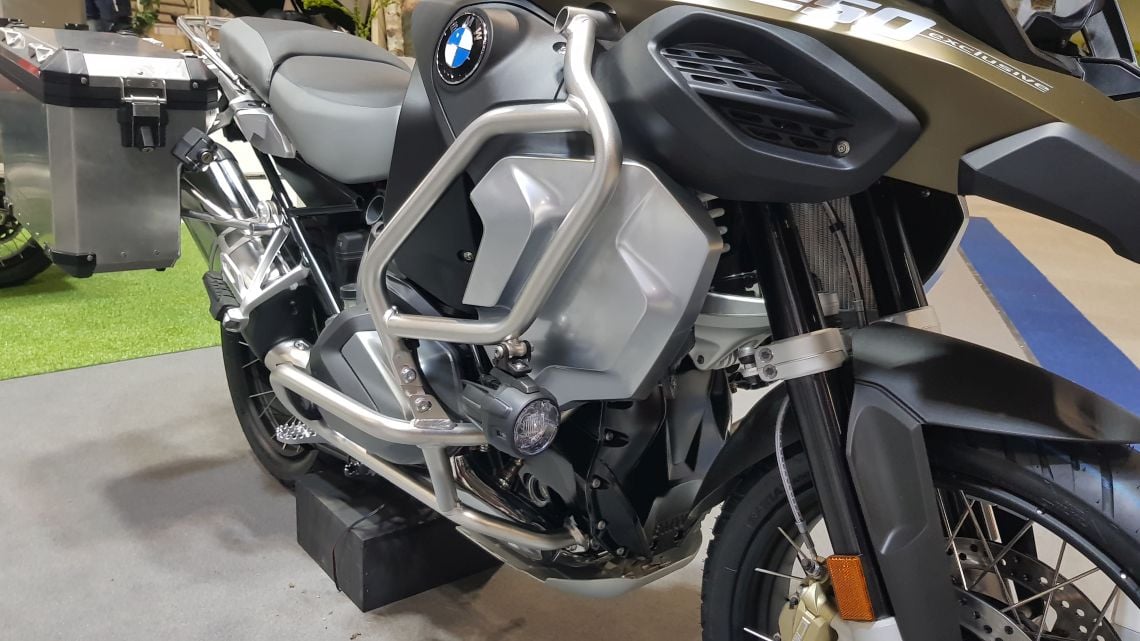 ABR: Are there any plans for an 800/900cc boxer?
Personally, I'd love one! All of the rallies and stuff would be great. It's something that every now and then comes up, but the question always is 'is there a big enough audience out there in terms of customers? Or is it really that minority who really take it off-road?'.
I've heard it several times, but personally looking back at the old two-valve boxer GSs, something lighter, obviously it would be beautiful, but then what bits are you really willing to lose on a bike in terms of touring capabilities? If it's the same base model with a smaller engine, what benefit do you have?
At the end of the day, it's a question of lineup complexity. I wouldn't put an 850 boxer next to an 850 parallel-twin if we're already successfully producing the 850 GS in the mid-range.
ABR: So, BMW hasn't looked at the 790 Adventure R and Tenere 700 and thought 'we need to try and get a slice of that pie?'
First of all, the question is 'is that demand really that big?' With the 850 there's no reason why we can't have a slice of that pie at all. We are aware of all of the competition and what's happening, but it boils down to whether it's worth going for that pie, or is it a niche within a niche that, for our lineup right now, is it worth trying to tackle?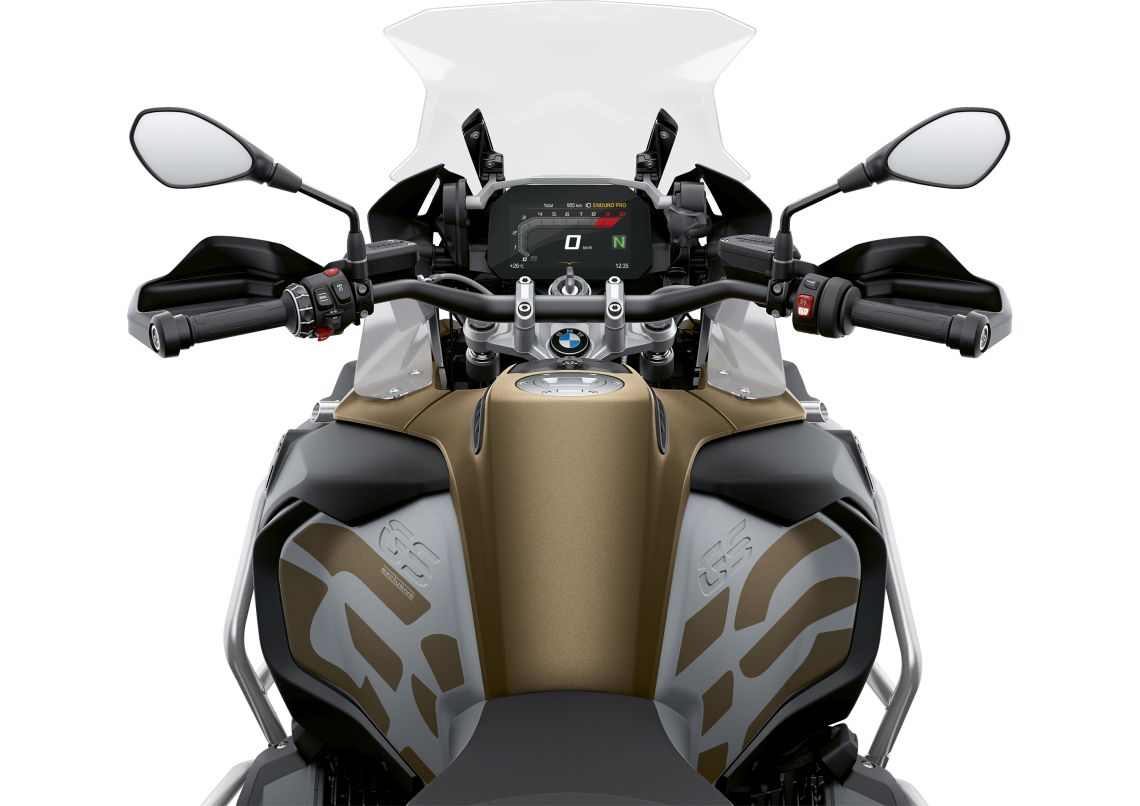 Terry Harrison asks: Why can't you build a smooth gearbox?
All of mine have been like tractors. Try the 1250. With the introduction of Euro 4 there have been some updates on the gearbox and, yeah, this has always been a thing in the past that people nag on about gearboxes, it's always a bit different with the big two-cylinder engine than with a straight four.
It depends where you come from, but we got so much good feedback from the gearbox update that we made with Euro 4 last year, so you should ride a 1250 and see if you complain. Speak to your dealer about a test ride.
Barry John asks, why the front brake change?
On the GS and GSA and the RT, we've changed the supplier for the front calipers. It's not Brembo any longer, it's Hayes Brakes. Performance-wise, it's as good as a Brembo, but BMW has a strategy of sourcing different suppliers for its range of bikes. It's just a strategic change.
Hans Den Ouden asks: Have you got any plans to put the navigator into the TFT dashboard?
Definitely, the idea is there where we would think about things, but nothing immediate. We talk about the product when we're ready to talk about it. Right now, for the navigator and integration into the bike, Garmin is a good partner for us.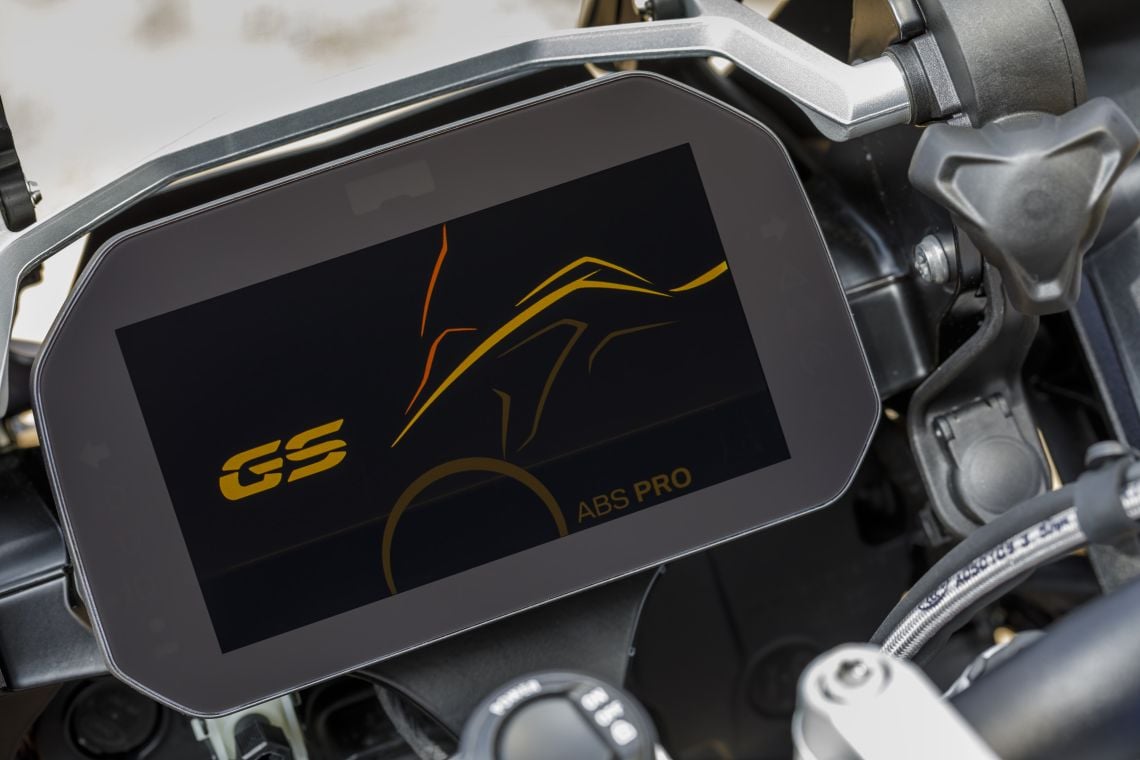 ABR: Will you change from Garmin to TomTom?
With Garmin, we get all the vehicle interaction and everything that's going on in the background. We have a long going relationship with Garmin, and it's working well.
Mark Harrison asks: What further opportunities exist to reduce the mass of the bike?
It really depends, if you want to start all over again then there are probably a million and one ideas. We have a good range of clever engineers to do stuff, but sometimes it's interesting to see the picture to the question, and where you can save mass.
At the same time, people don't understand that reducing mass just means increased costs. Lighter materials tend to be more expensive. At the same time, ask the question 'if you can lose 50kg, how much more are you willing you pay?'
Edward Battye asks: Can you ask him why?
Because.